James Harden appears to be Brooklyn bound, and U.S. Olympic athletes are being given a new way to profit off their name, image and likeness.
The Brooklyn Nets and Houston Rockets are nearing a deal to send James Harden to Brooklyn, multiple league sources told Front Office Sports. The deal isn't "official," but sources say a deal is in place and the two teams have a "verbal agreement." 
Harden had a chance to become the first player in NBA history to earn more than $50 million per year after the Rockets offered him a two-year, $103 million extension on top of the three years, $133 million remaining on his current deal.
Global Connection: If a deal goes through, it would further help establish the Nets as a global brand, something Joe Tsai set out to do when he took over full ownership of the team in August 2019 in a deal valuing it at $2.3 billion. Harden had the third-highest selling NBA jersey in China in 2018 — his potential future teammates, Kevin Durant and Kyrie Irving, ranked fourth and fifth, respectively.
Masters' Ratings Freefall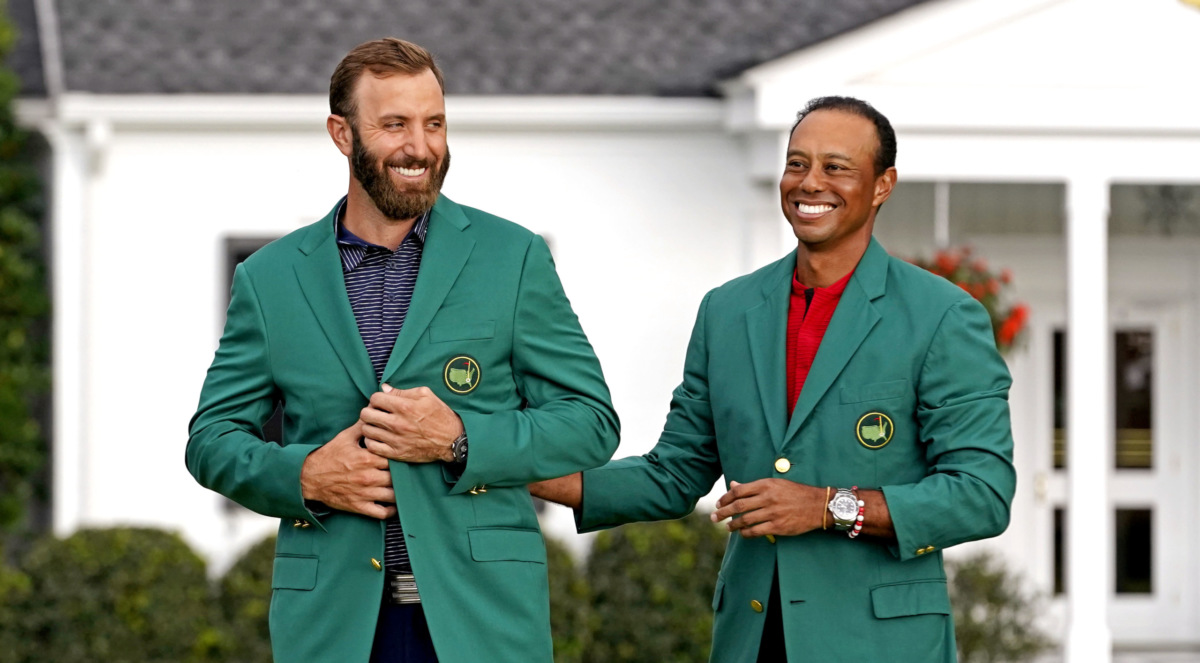 The final round of the 2020 Masters saw its viewership plunge 48% year-over-year as the tournament faced stiff competition from the NFL. Recording a 3.4 rating, the 2020 tournament set a new low mark for a Sunday at Augusta dating back to 1957.
Average viewership dropped to 5.59 million viewers from 10.81 million viewers in 2019, when Tiger Woods won the green jacket. This year's tournament, won by Dustin Johnson, was postponed from April due to the coronavirus pandemic. 
The U.S. Open also saw a 56% decline in viewership after being moved to September from June.
2020 Masters Average Viewership by Round:
First Round: 2.20 million viewers, down 11% from 2019
Second Round: 2.74 million viewers, down 14%
Third Round: 4.99 million viewers, down 42% 
Fourth Round: 5.59 million viewers, down 48%
SPONSORED
Make Your Venue Safe For Fans' Return

In Samsung's latest white paper, fans give their honest take on what needs to happen in venues before they will return to live events.
Over 1,000 event-goers participated, to give you the insights you need now, so you can reopen safely, successfully, and profitably when the time is right. Get to the root of what fans truly value about the live experience and adapt your strategy around it. Discover the precautions event-goers consider must-haves, versus nice-to-haves. Understand the current perception of live events, and align communications accordingly.
Download the report today and get ready to start 2021 off the right way.
USOPC's New Marketing Plan
The United States Olympic & Paralympic Committee has a new plan to give more athletes ways to gain brand exposure and earn money off of their name, image and likeness — a step towards leveling out the top-heavy Olympic sponsorship landscape. 
The new "Athlete Marketing Program" is entirely voluntary and gives athletes three ways of connecting with Team USA's existing sponsors:
A $1,250 payment for signing up to allow for their NIL to be used in group marketing situations with three or more athletes from different sports.
Earning royalties from licensed merchandise that features their NIL.
Signing and negotiating individual endorsement deals with existing Team USA sponsors.
Select top athletes will get invited to join the pilot program for the AMP in January 2021.
Theo Epstein stepped down as the Chicago Cubs' president of baseball operations; general manager Jed Hoyer will replace him.
The Sacramento Kings launched a Discord server, claiming to be the first professional sports team to do so.
The NFL's first all-Black officiating crew is set to work Week 11's "Monday Night Football."
Ken Griffey Jr. and his family have joined the Seattle Sounders FC ownership group. He spent 13 years with the Mariners during his Hall of Fame career.
SPONSORED
What Fans Expect In 2021

Front Office Sports has teamed up with Satisfi Labs, a Conversational AI platform that creates custom and conversational answer engines for experiential brands and destinations.
Together we examined the start of the NFL season and what insights can be gathered based on fan behavior and questions directed towards their favorite teams.
Download the white paper "Welcome Back: Learnings From NFL Fans In A Unique 2020 Season" for all of the essential insights and takeaways.
U.S. stocks ended lower on Tuesday after data came out showing that there was a slowdown in retail sales last month amid rising COVID-19 cases. Here's a look at how sports-related stocks performed today.
Up:
DraftKings (NASDAQ: DKNG) gained 9.08%
Genesco (NYSE: GCO) gained 5.85%
VF Corp. (NYSE: VFC) gained 3.44%
Down:
Planet Fitness (NYSE: PLNT) dropped 3.67%
Zebra Technologies (NASDAQ: ZBRA) dropped 1.50%
Las Vegas Sands Corp. (NYSE: LVS) dropped 1.49%
(Note: All as of market close on 11/17/20)
Actors Ryan Reynolds and Rob McElhenney have been approved to take 100% control of the fifth-tier Welsh soccer club Wrexham AFC. The team was previously owned by a fan-controlled non-profit.
Following a recent string of athletes taking equity stakes in the companies they endorse, Los Angeles Clippers star Kawhi Leonard is joining natural performance supplement company X2 Performance as an investor and member of its board of directors.
Olympic gold medalist runner Caster Semenya will appeal to the European Court of Human Rights to attempt to reverse a ruling from World Athletics that would require her to take testosterone-suppressing measures to compete in her signature events.
Buffalo vs. Bowling Green: Buffalo (2-0) is coming off a statement 42-10 win over Miami University last week as quarterback Kyle Vantrease tallied 353 yards through the air. Bowling Green (0-2), conversely, has been blown out by Toledo and Kent State by a combined score of 100-27.
How to watch:
7 p.m. ET on CBS Sports Network
Betting odds:
Buffalo -30 || ML -6000 || O/U 61.5