Hyperice adds the NFL to its growing list of partners, and Dick's Sporting Goods has a record quarter.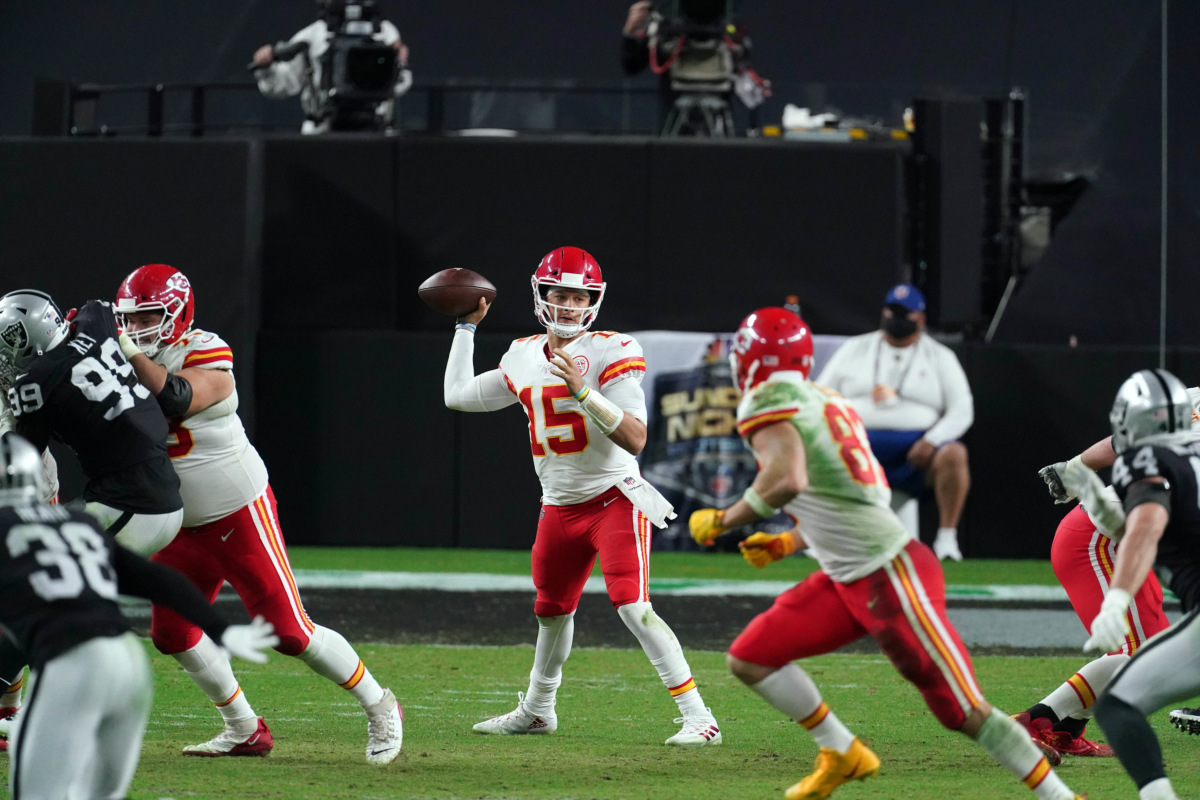 Hyperice announced a deal to become the NFL's first recovery technology partner. The company will provide in-game recovery devices to NFL teams and players, and "have a presence" at the league's annual scouting combine. In-game products will include the Hypervolt massage gun and the company's Venom wearable devices.
It's been a big year for Hyperice:
On top of the NFL, the company has official partnerships with the NBA, MLB, UFC, NWHL and PGA Tour. 
Hyperice is fresh off of a $48 million Series A funding round in October, valuing the company around $700 million. 
Investors now include the NFL's venture arm, the NBA, MLB, Patrick Mahomes, Fernando Tatís Jr., Anthony Davis, Russell Westbrook, Christian McCaffrey, Naomi Osaka, Chris Paul, J.J. Watt, and more.
CEO Jim Huether says that the company, which also owns NormaTec, expects to hit a $1 billion valuation in "the next couple of months." Huether also said that Hyperice won't go through another funding round and that it could instead pursue an IPO, or look to acquire more companies.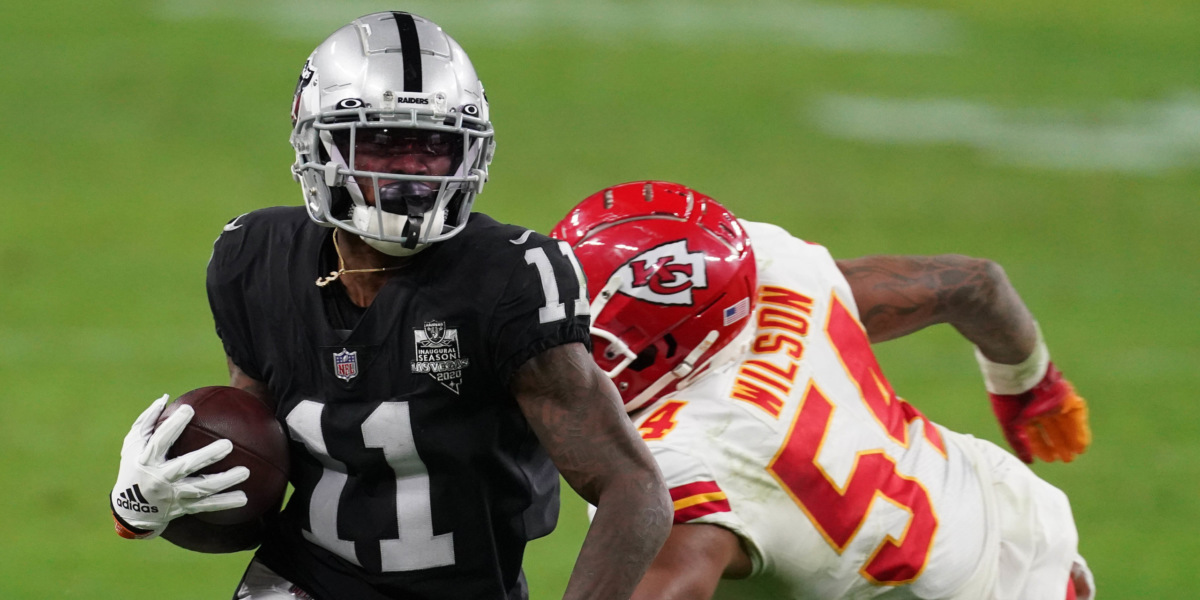 While New Jersey has emerged as the new capital of sports betting in the U.S., Nevada has looked to keep pace: the state broke its previous sports betting record with $659.9 million wagered in October.
Despite the record month in Nevada, it pales in comparison to New Jersey's $803 million total. New Jersey first surpassed Nevada in May 2019, and has now set three straight monthly U.S. betting records.
Mobile Rules: A larger population helps boost New Jersey's numbers, but so does its friendly mobile registration rules. In October, 93% of New Jersey's bets were online. In Nevada — where users must register in person before they can bet online — it was just 57%.
With the pandemic limiting how much time people spend outside their homes, states with mobile-friendly registration rules are seeing the benefits. Colorado saw 98% of its $203.8 million September bets placed online, but has yet to report October.
Top October State Handles:
New Jersey: $803 million
Nevada: $660 million
Pennsylvania: $525 million
Indiana: $231 million
SPONSORED
NBA Futures On The Move

Futures odds for the 2021 NBA Championship have been volatile with the NBA Draft and free agency this past week. SportsBettingDime.com's futures trackers capture and display the movement all season long.
Here are Editor-in-Chief Matt McEwan's top futures betting insights:
New Orleans' odds have plummeted to +7250 after trading away Jrue Holiday

Houston is +3100 with James Harden and Russell Westbrook trade rumors

Brooklyn has improved from +1200 to +600 thanks to Harden rumors

Milwaukee has moved from +900 to +525 after adding Holiday

Golden State has gone from +725 to +1000 after Klay Thompson's injury 
Check out SportsBettingDime.com for more.
Sporting Goods Still Surging
Dick's Sporting Goods had a record 23.2% same-store sales increase in its third quarter, helping the retailer top Wall Street estimates.
The record-setting growth helped generate:
$2.41 billion in revenue, up 22.9% year-over-year
$177.2 million in profit, up 207.6%
95% increase in e-commerce sales 
Online purchases accounted for 21% of Dick's total third quarter sales, up from 13% last year.
2020 Vision: Dick's withdrew its fiscal 2020 outlook, but CEO Edward Stack said the fourth quarter started strong with the continuation of warm weather for outdoor activities and optimism around sales of cold weather sports products, like skiing gear. 
Stack, who has been with the company since 1984, also announced that he would be stepping down from his role to become the company's executive chairman. Lauren Hobart, who currently is the company's president, will take over as CEO.
Former Pittsburgh Steelers linebacker Ryan Shazier, who retired earlier this year, started a nonprofit for spinal injury patients three years removed from suffering one himself.
The Dallas Cowboys canceled practice today after head strength and conditioning coach Markus Paul collapsed and was taken to the hospital in serious condition. A widely-shared report from Sports Illustrated's Syracuse website — Paul's alma mater — incorrectly claimed he had died.
The NFL expanded its mask mandate to all players on the sidelines who are not wearing helmets or preparing to enter the game, threatening to discipline violators.
MLB breakout postseason star Randy Arozarena, a Tampa Bay Rays outfielder, has been detained in Mexico's Yucatan state for a situation involving allegations of domestic violence.
WEBINAR
Creating Great In-Venue Experiences in 2021
Reopening is constantly on everyone's mind. We've seen leagues open with and without fans, bubbled, and not. Ultimately the goal is to get back to a full-fan experience. Different sports teams and leagues have prepared for the short and long-term in-venue experience with fans, as well as the blending of the digital at-home experience.
Join us on Thursday, December 3 at 1 PM ET as Christi Bedan of the Tampa Bay Buccaneers, Tim Clark of NASCAR, and Don White of Satisfi Labs join Front Office Sports to discuss reopening strategy & planning (as well as the communication of those plans), fan-experience best practices, new industry trends, and the lasting impact COVID will have on the in-person experience for sports.
The Dow Jones Industrial Average surpassed the 30,000 level for the first time as U.S. stocks rose on Tuesday amid hopes of a peaceful presidential transition. Here's a look at how sports-related stocks performed today.
Up:
MGM Resorts International (NYSE: MGM) gained 8.80%
Planet Fitness (NYSE: PLNT) gained 8.06%
Dave & Buster's Entertainment (NASDAQ: PLAY) gained 7.64%
Down:
Peloton Interactive (NASDAQ: PTON) dropped 5.92%
Vista Outdoor (NYSE: VSTO) dropped 5.68%
Big 5 Sporting Goods (NASDAQ: BGFV) dropped 4.33%
(Note: All as of market close on 11/24/20)
The International Swimming League completed its second season on Nov. 22. While swimmers have bought in, there's a disconnect between the on-deck product and off-deck antics.
Brands have relied on their rights holder partners or an agency to understand the success of their sponsorship investments. Today, more brands are investing in their own sponsorship analytics data in order to have direct visibility and influence over the performance of their activations.
This is Jonathan Vilma's first year as an NFL in-game analyst, a gig the Super Bowl champ seized in the offseason at Fox Sports. Booth partner Kenny Albert says Vilma "studies during the week as he would if he were still playing."
Los Angeles FC vs. Seattle Sounders FC: The most highly anticipated meeting of the first round of the MLS playoffs, tonight's game is a rematch of last year's Western Conference final, which Seattle won 3-1 in Los Angeles. LAFC is without four players who tested positive for COVID-19, and Sounders FC has won both of this season's prior encounters.
How to watch:
10:30 p.m. ET on ESPN
Betting odds:
Seattle Sounders +105 ML || O/U 3
Editor's Note: The next edition of FOS PM will be on Nov. 30.