Former Los Angeles Lakers guard Andre Ingram made a guest appearance on "Wheel of Fortune." Ingram — the NBA G-League's all-time leader in 3-pointers — won $31,750 and just missed out on $39,000 after failing to solve the final puzzle.
USA Gymnastics Reach $380M Settlement with Nassar Victims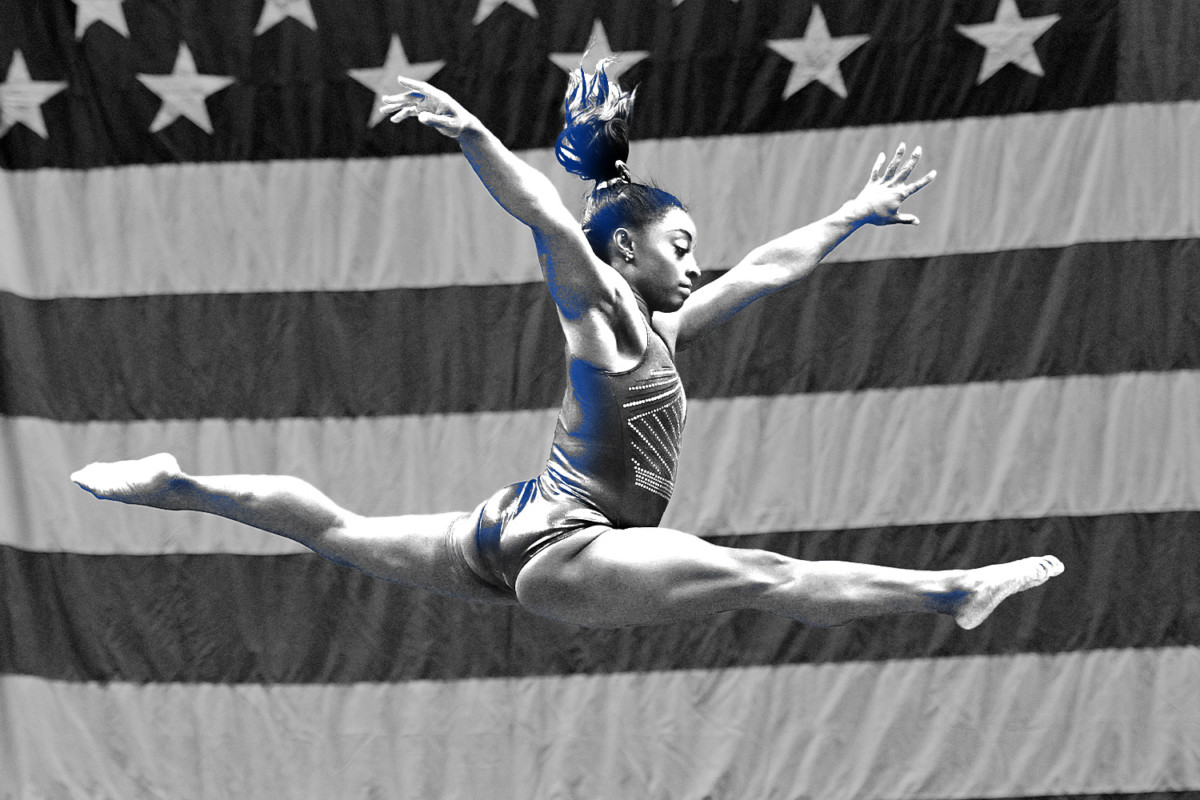 The roughly 500 abuse victims of Larry Nassar have reached a $380 million settlement with USA Gymnastics, U.S. Olympic & Paralympic Committee, and their insurers.
Nassar, the longtime U.S. gymnastics team doctor, pleaded guilty in 2017 of sexually abusing hundreds of girls and women, including Simone Biles, McKayla Maroney, and Aly Raisman. As a result, he is serving up to 175 years in prison.
The settlement ends a four-year legal battle and marks one of the largest settlements ever for victims of sexual abuse.
It includes a contribution of about $34 million and a loan of $6 million from the USOPC.
Gymnasts from local clubs who received care from Nassar are included.
It contains provisions that require self-identified survivors to have roles in USAG.
More Settlements and Aftermath
Last year, USA Gymnastics proposed a $215 million settlement that was rejected by John Manly, an attorney who represents roughly 200 victims. An Indiana court also spurned the proposal, in part because it didn't include funds from the USOPC.
In 2018, Michigan State University agreed to pay $500 million to 332 girls and women abused by Nassar while he worked at the university. The same year, USA Gymnastics filed for bankruptcy in an effort to compensate the victims.
Once the settlement is finalized, USA Gymnastics is expected to surface from bankruptcy.
Peloton Looks for Revival with 'And Just Like That' Ad
Peloton is looking to get its swagger back, starting with an ad making light of an unexpected moment in the HBO Max show "And Just Like That."
On Friday, the brand received another gut punch in a rocky year when the "Sex and the City" spinoff debut featured a scene in which a central character from the original show, played by Chris Noth, dies after a 45-minute workout on a Peloton Bike.
The company's stock tumbled 16.1% from close of market Wednesday to close of market Friday and is down over 70% since the start of the year.
Peloton has weathered a major product recall, software vulnerabilities, disappointing earnings, and supply chain issues — not to mention the reopening of gyms.
New Beginnings
On Sunday, Peloton released an ad featuring Noth and Jess King, the cycling instructor featured on the show. The brand is hoping the Ryan Reynolds-directed spot, already viewed over 1 million times, can spark a turnaround, backed by new and upcoming initiatives.
Last week, Peloton rolled out boxing classes.
Next year, the company will begin selling The Peloton Guide, which offers strength training workouts and feedback through a $495 box and camera that connects to a TV.
Peloton is believed to be working on a rowing machine.
The company is expected to expand into hotels and health clubs after its $420 million acquisition of Precor in September. It is also developing video games that accompany workouts by using the connected machine as a controller.
SPONSORED BY COINBASE
Give Crypto for a Holiday Slam Dunk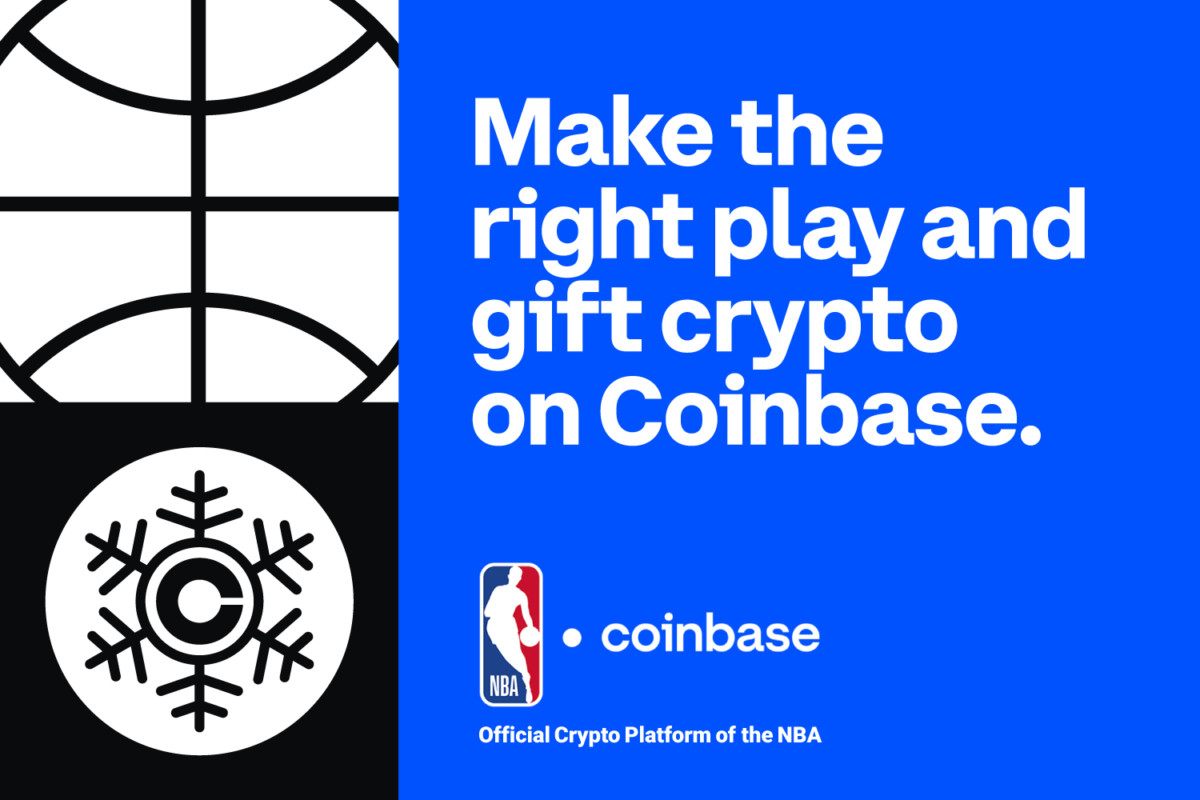 'Tis the season of (crypto) giving. 
Your friends and family deserve a gift that will set them up for the future, and Coinbase is here to help. 
Now you can send personalized crypto gifts of any amount to anyone, and each gift also comes delivered in a digital card featuring unique artwork from an up-and-coming artist.
The future of gifting is here. Click here to learn how to win the holidays now.
The New York Times Renews Interest in Buying The Athletic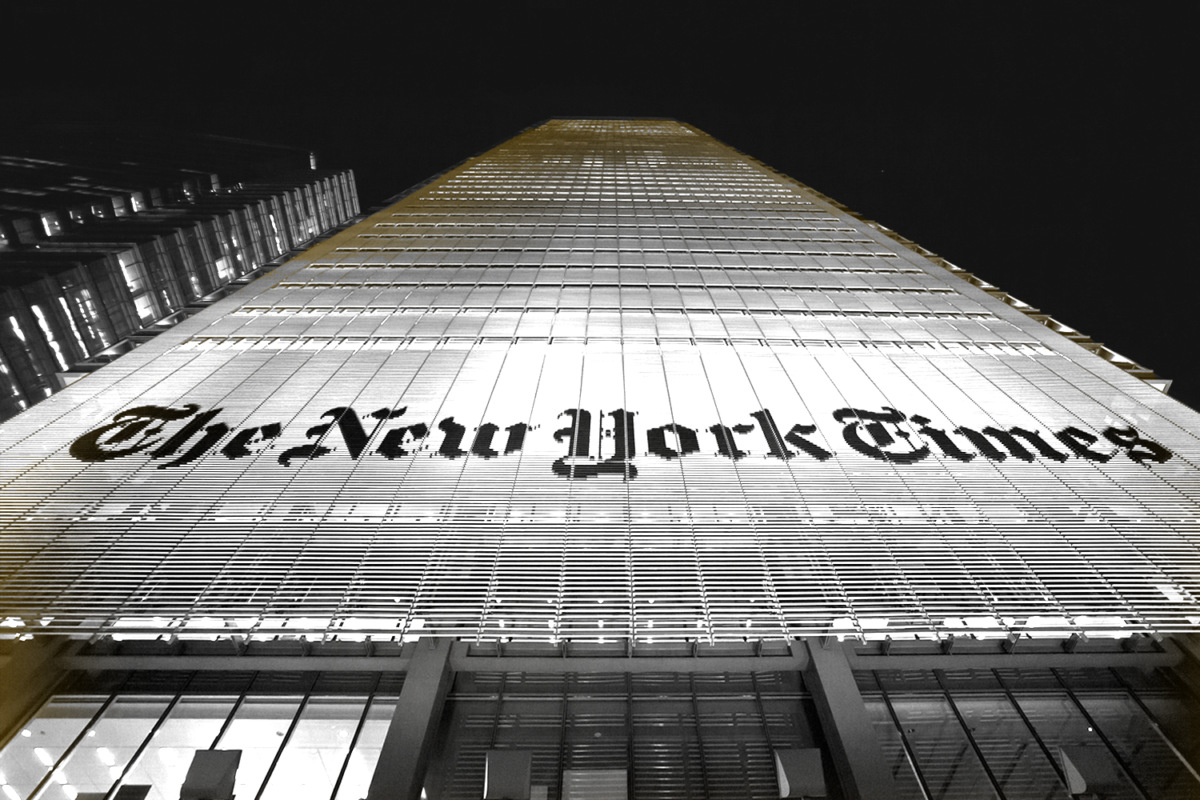 The New York Times has resumed acquisition talks with The Athletic, sources told Front Office Sports.
Negotiations between The Times and the sports news website broke down without a deal in June. The Athletic tapped investment banking firm LionTree in September in hopes of reaping as much as $800 million in sale.
The Athletic has a valuation of about $500 million and has raised nearly $140 million in funding since it was founded nearly six years ago. The company has yet to turn a profit. Like many companies, The Athletic's growth was slowed by the global pandemic.
The Times and The Athletic declined comment on the negotiations when reached by FOS.
Why Acquisition Makes Sense
While The Athletic has garnered interest from Axios and sports betting giants like DraftKings, experts said the site's subscription model meshes best with The Times.
The Times had 7.6 million digital subscriptions as of its fiscal third quarter, up 455,000 from the prior quarter. The company has a goal of 10 million digital subscribers by 2025.
One way to get to that number is via an acquisition. The Athletic had 1.2 million subscribers as of September.
The Athletic has been bullish in adding to its subscriber count, offering steep discounts to its $71.99 per year rate.
Beyond seeking a buyer, The Athletic has instituted several structural changes, which included cutting back coverage in certain markets and sports.
SPONSORED BY OPENDORSE
Gain Key Insights Into The First 6 Months of NIL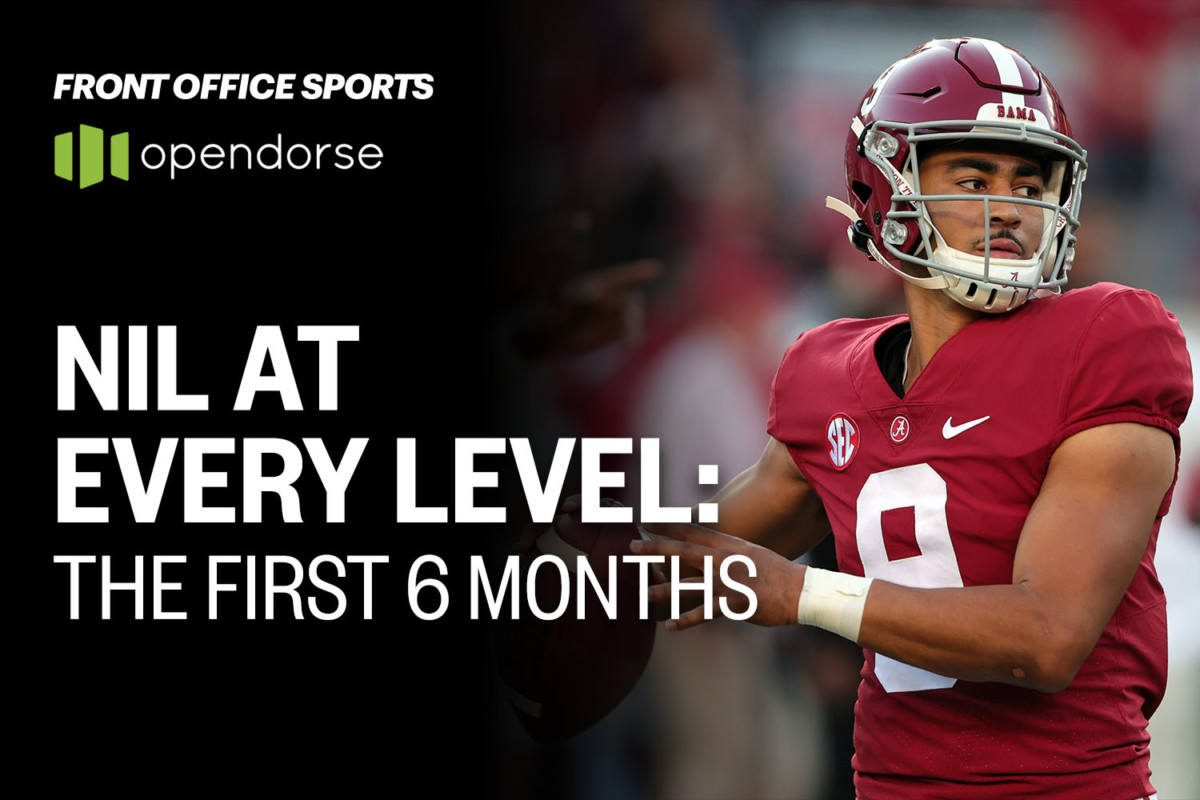 Since the NCAA passed the NIL policy in July 2021, college athletes have received hundreds of thousands of NIL deals — just six months in, the market appears to be hitting its stride.
Tune in on Thursday, Dec. 16 at 1 p.m. ET as college athletes Gloria Mutiri (Oregon Volleyball) and Trevor Bassitt (Ashland University Track & Field) join Adam White, CEO, FOS, and Blake Lawrence, CEO of Opendorse, to discuss the opportunities, challenges and major takeaways from the first 6 months of NIL in our latest webinar, NIL at Every Level: The First 6 Months.
Hear firsthand how these student-athletes are taking advantage of the NIL policy, and gain insights into the billion-dollar market to come, including conferences that are leading the way, what kind of regulation to expect in the future, and more.
Market Movers
U.S. stocks experienced declines across all three major indexes on Monday. Here's a look at how sports-related stocks performed:
(Note: All as of market close on 12/13/21)
The Los Angeles Rams (8-4) face the Arizona Cardinals (10-2) tonight at State Farm Stadium.
How to Watch: 8:15 p.m. ET on ESPN / ABC
Betting Odds: Cardinals -2 || ML -135 || O/U 51*
Pick: Expect the Cardinals to prove they're the best team in the NFL. Take Arizona to cover.
Who ya got? Reply to this newsletter with your prediction for the Rams-Cardinals winner and final score.
*Odds/lines subject to change. T&Cs apply. See draftkings.com/sportsbook for details.
Ready to rep your favorite newsletter? Refer your friends and colleagues to Front Office Sports and you could win FOS merchandise.
It's easy to spread the word. Copy and paste your unique link below and share it in an email or on your timeline.
Your custom referral link:
Or use these one-tap sharing methods: