The NBA has no imminent plans to expand, but when it does, Commissioner Adam Silver says Las Vegas will be on the short list. Seattle is also considered a frontrunner.
Goldman Sachs' Year: Record Earnings and Sports Transactions
Goldman Sachs exceeded analyst expectations with its latest earnings report on Friday.
The financial services firm generated $13.61 billion in revenue in Q3 2021, surpassing Wall Street estimates of $11.68 billion. Goldman Sachs has generated $46.7 billion in revenue through three quarters, which makes 2021 the best year in its history after only nine months.
Third-quarter results were driven by Goldman's investment banking division, which generated $3.7 billion in revenue, an 88% increase year-over-year. The firm has made a number of recent moves in sports.
The firm is helping FC Barcelona sell $609 million worth of private placements to partly refinance debt.
It raised $1.17 billion to fund CVC Capital Partners' equity deal with La Liga.
Goldman is also helping the NFL find investment partners for its major media assets, including the NFL Network, RedZone, and NFL.com.
After hiring Goldman, NFL Commissioner Roger Goodell reportedly told league staff in a memo that the league plans to leverage live games, events like the NFL Draft, and opportunities around sports betting. In April, Goldman Sachs estimated that the sports betting market could reach $39 billion by 2033.
The firm foresees up to 50 million sports bettors in the U.S. when the industry reaches maturity.
Washington Spirit Owner to Sell Team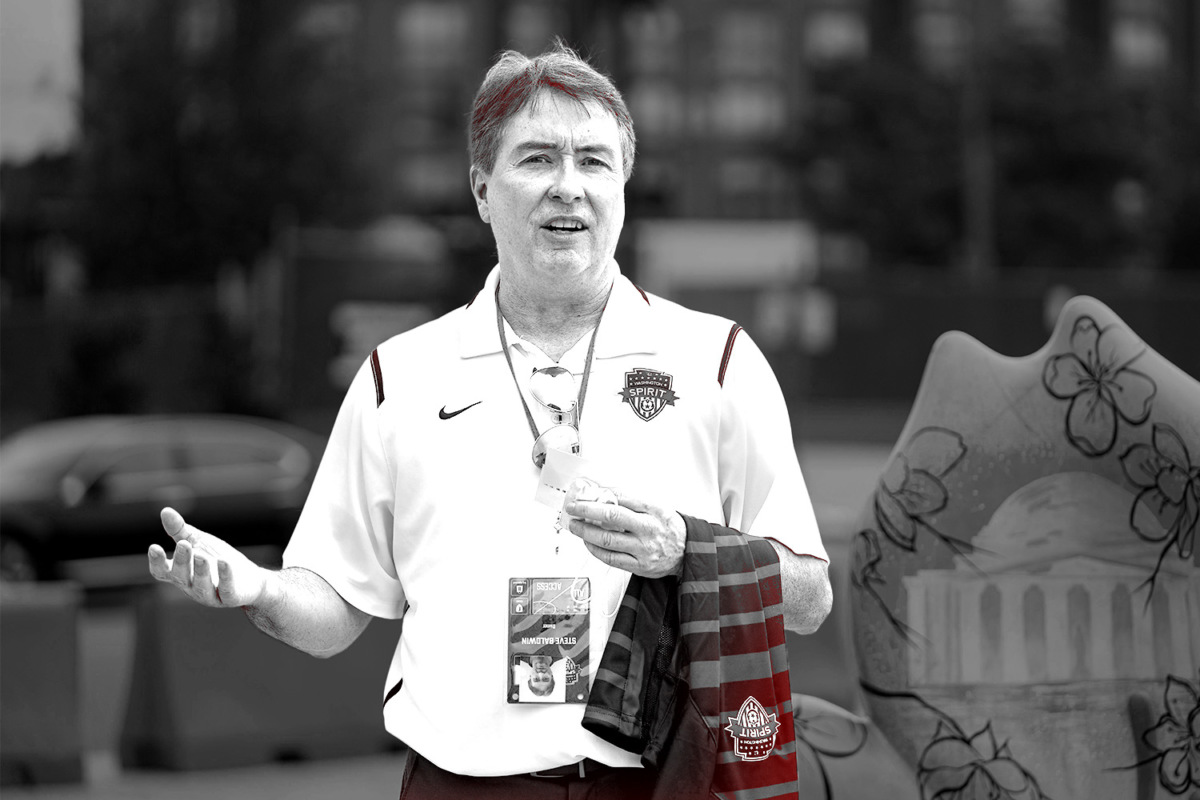 Bowing to pressure from players, fans, and at least one minority owner, Washington Spirit controlling owner Steve Baldwin said Thursday he would sell his stake in the NWSL team.
The announcement follows calls from the team's players to sell the team to minority owner Y. Michele Kang.
Last week, Spirit coach Richie Burke was removed and prohibited from working in the NWSL following a harassment investigation. Spirit leadership was barred from participating in league governance for failing to address that situation.
Baldwin resigned as CEO, a move Spirit players saw as insufficient.
"The person we trust is Michele," the players wrote, adding "you have always said you intended to hand the team over to female ownership. That moment is now. Please sell to Michele at a reasonable price."
Kang bought a 35% stake in the team last December.
In July, the Wilf family, owners of the Minnesota Vikings, bought the Orlando Pride and Orlando City SC for up to $450 million.
The previous month, Ted Segal, founder of real estate and financing company EJS Group, bought the Houston Dynamo and Dash for a reported $400 million.
Baldwin said a sale of his stake should be wrapped up by the end of the year.
SPONSORED BY FEVO
Are You One of The Best Employers in Sports?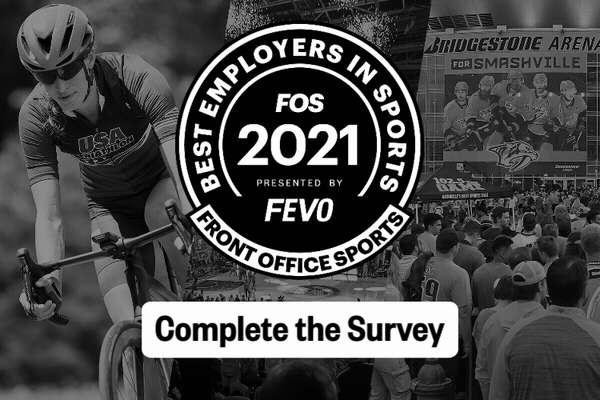 Whether it's great leadership, focus on diversity, equity and inclusion or commitment to employee wellbeing, Front Office Sports Best Employers in Sports Award, presented by FEVO recognizes organizations who do right by their employees.
How do we determine who wins the award? We don't — employees do! The award is based entirely on anonymous survey results from sports industry professionals. 
In collaboration with our primary research partner Yrdstck, responses will be evaluated using patented AI technology powered by Canvs — free from all subjectivity and human bias. There is no word count limit and you can even use slang, text abbreviations, sarcasm or emojis to complete the survey.
The 2021 employee survey is now open through November 12. Take the survey and tell us why your organization should make the cut.
Signa Sports United Nears $370M Investment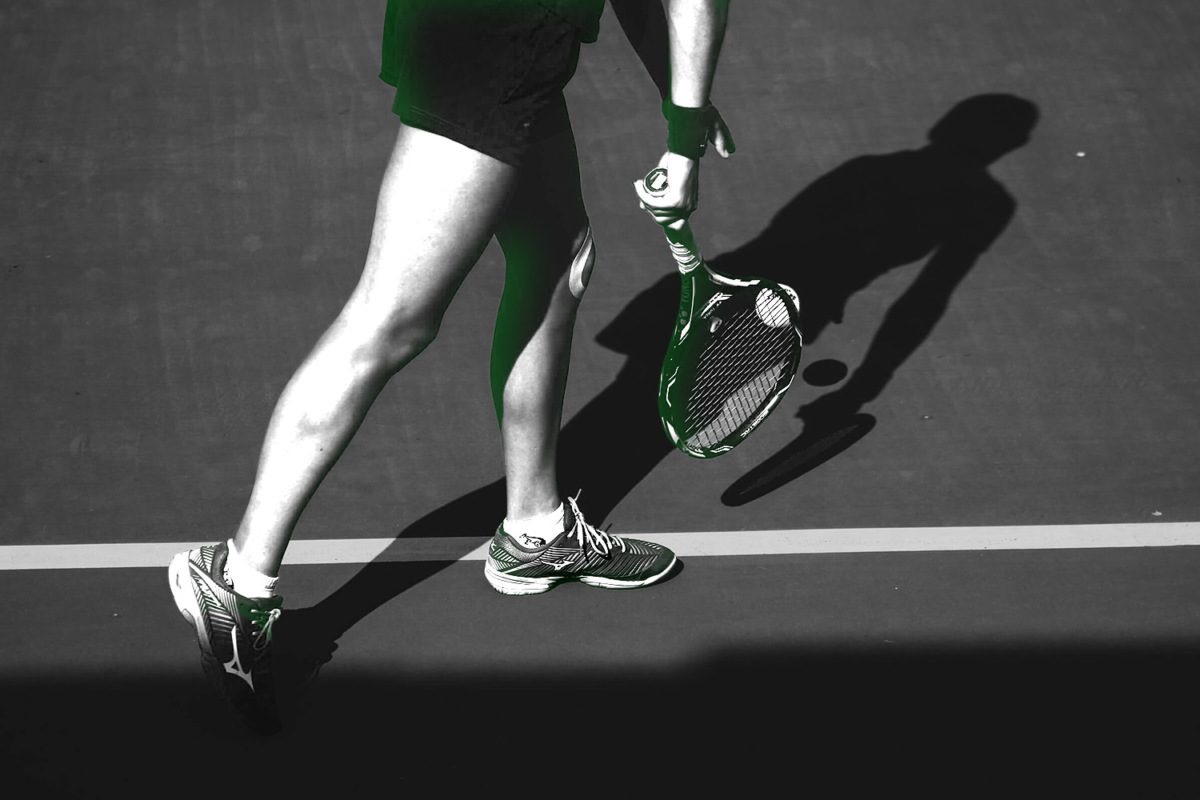 Signa Sports United is reportedly nearing an investment worth more than $370 million from a group that includes Saudi Arabia's sovereign wealth fund — the Public Investment Fund.
The German bike and tennis equipment retailer went public earlier this year via a SPAC merger with Yucaipa Acquisition Corporation, a company led by Pittsburgh Penguins co-owner Ronald Burkle. The merger, which is expected to close by the end of the year, values Signa at $3.2 billion.
The funding would go toward expanding Signa's presence in the U.S., which the retailer estimates will account for 9% of its $1.6 billion in net revenue for the fiscal year ended Sept. 30.
That number assumes Signa completes its acquisition of cycling store Wiggle — a deal that was announced alongside its SPAC merger — and Tennis Express, an online retailer. Wiggle has annual sales of roughly $500 million.
Signa already operates tennis retailer Midwest Sports in the U.S.
In the past year alone, the PIF has purchased England's Newcastle United soccer team for $409 million, taken part in a $758 million investment round in The McLaren Group, and acquired $3.3 billion worth of video game stock in Activision Blizzard, Electronic Arts, and Take-Two.
By 2030, the wealth fund estimates it will be managing $2 trillion in financial assets.
SPONSORED BY CAMPAIGN MONITOR
The Email Tech That Fueled Our Growth
In the past 18 months, Front Office Sports has grown its audience 20x as we've launched emerging brands, thought-leadership courses, webinars, the newly introduced FOS Insights platform and so much more.
This growth – and our ability to meet the demands that followed – is thanks in large part to the technology that delivers our newsletters to your inbox: Campaign Monitor.
Since making the switch to Campaign Monitor in early 2020, our email deliverability improved overnight and unique open rates have increased by 5-10%. With a customizable platform and dedicated support, Campaign Monitor's easy-to-use, yet powerful email marketing software helped us grow from 25,000 to more than 500,000 subscribers (and counting).
Read more about how Campaign Monitor helped fuel our growth, and why they're the most reliable email marketing software in the business.
Market Movers
U.S. stocks experienced gains across all three major indexes on Friday for a third straight session. Here's a look at how sports-related stocks performed:
(Note: All as of market close on 10/15/21)
Week 6 of the NFL season sees Dak Prescott leading America's Team against Bill Belichick's New England Patriots.
Patriots rookie quarterback Mac Jones has been impressive in the opening weeks of the season, but can he do enough to keep pace with one of the league's best offenses? The Cowboys will look to keep a good thing going as they put their four-game winning streak on the line in Foxborough.
How to Watch:
4:25 p.m. ET on CBS /  Stream your local NFL on CBS game live on Paramount+*
Who ya got? 
Reply to this newsletter with your prediction for the Cowboys-Patriots winner and final score. We can't wait to see these two storied franchises compete.
*Sponsored Content. Game Availabilities Differ By Market, Check Your Local Listings
$13 Billion in Private Market Deals Since May...
Find out exactly what's happening in the private markets every week with highlights from our Front Office Sports Insights Deal Tracker.
We carefully monitor both public and private market data to capture a picture of what the sports landscape looks like.
Insights Deal Tracker Highlights This Week:
LeBron James' media and entertainment venture,

The SpringHill Company

, received an undisclosed amount of funding from RedBird, Nike, Fenway Sports Group, and Epic Games at a $725 million valuation.

Homa Games

, developer and publisher of hypercasual mobile games, raised $50 million from FuboTV, North Zone, and Daniel Elk's family office.

ClassPass

was acquired by

Mindbody

for an undisclosed amount. Mindbody separately raised $500 million from Sixth Street.

Activewear brand

Vuori

received a $400 million investment from SoftBank at a $4 billion valuation.
Try out the full Deal Tracker here.