FOX may have lost Troy Aikman and Joe Buck to ESPN, but the network's Thanksgiving weekend lineup — the Dallas Cowboys, Michigan-Ohio State, and USA vs. England in the World Cup — should make viewers forget quickly.
German Leagues Lose Over $1B In Revenue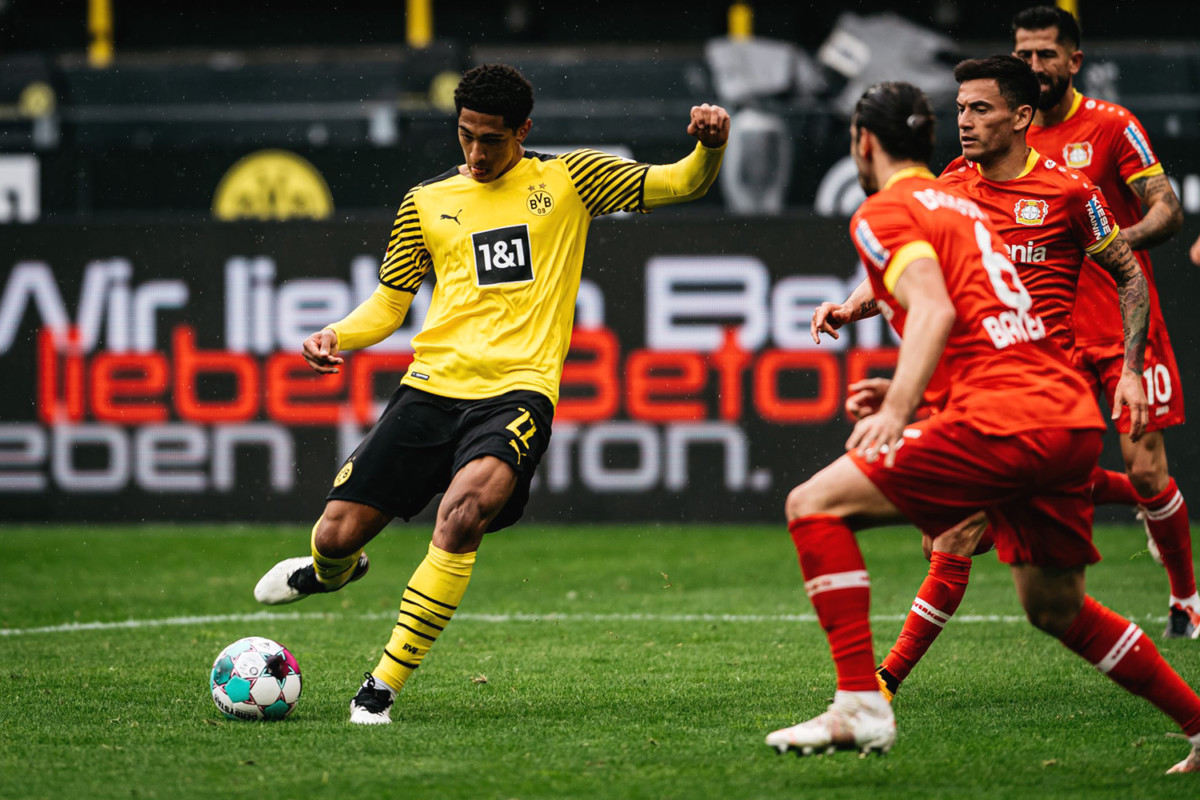 The Bundesliga and Bundesliga 2 have lost more than $1.1 billion in revenue since the pandemic started two years ago.
Sales for the 36 teams dropped 10.5% to nearly $4.5 billion during the 2020-21 season, with reduced ticket income and smaller media rights deals adding to the financial woes. Ticket sales fell roughly 95% compared to the last pre-pandemic season, according to the 2022 DFL Economic Report. 
Clubs also pay roughly $1.4 billion in "taxes and duties overall," and the leagues' workforce temporarily dropped by 50%. DFL — or German Football League — CEO Donata Hopften said "new avenues" will need to be explored to "make German professional football future-proof."
Private Potential
Despite the heavy losses, DFL ended its talks last year with private equity firms in which the latter would purchase a minority stake in a company overseeing the league's media rights, a deal similar to that of other European leagues.
Earlier this week, France's Ligue de Football Professional struck a deal with CVC Capital Partners. The firm will take a 13% stake in the company facilitating the league's media rights for roughly $1.6 billion.
CVC Capital Partners formerly entered a similar deal with La Liga for $2.3 billion.
If DFL was to go the private equity route, it would have to follow the "50+1 rule," which prohibits commercial investors from holding more than 49% of any German club's voting shares.
Majority of New Yorkers Oppose Providing $850M For Bills Stadium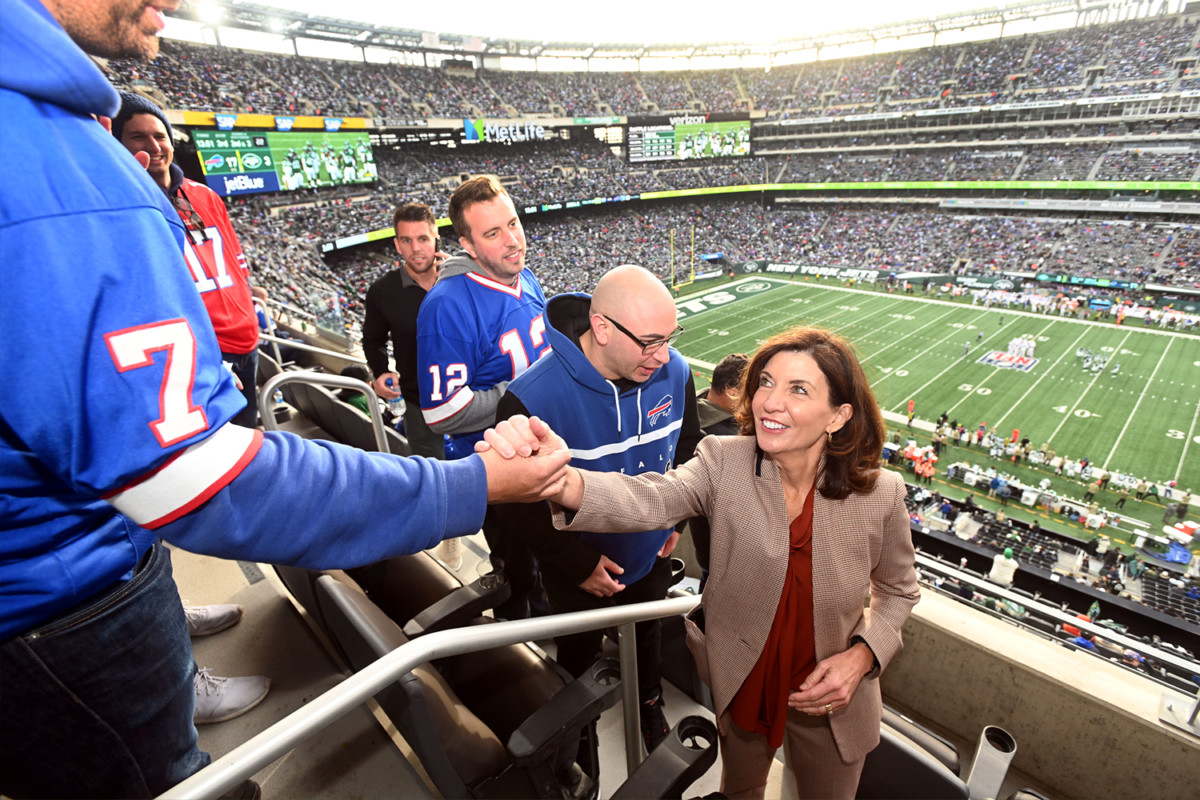 A deal to secure funding for a new stadium in Buffalo appears imminent, and most New Yorkers aren't happy about it.
A new poll found that the idea of providing $850 million in public funds for a new Buffalo Bills venue is unpopular, with 22% approving against 55% opposed. The remaining 23% declined to give an opinion.
Buffalo residents, however, would be happy to see the project go forward — by a margin of 58% to 31%.
New York Gov. Kathy Hochul proposed a deal on Monday in which the state would chip in $600 million on top of $250 million from Erie County.
The state would also be on the hook for $100 million over 15 years in maintenance and repairs, plus $180 million over 30 years in capital improvements.
Hochul stirred controversy with a plan to use $418 million from a settlement with the Seneca Nation over casino revenue to help fund the stadium.
Florida Connection
While team owners Kim and Terry Pegula will have to cover the balance of the stadium project, it's unclear how much they will be contributing through their tax dollars.
The Bills owners spend much of their time living in Florida and have voted there since 2007, according to the New York Post.
Hochul's husband, Bill Hochul, is an executive at Delaware North, which operates concessions at the Bills' current Highmark Stadium and reportedly stands to benefit financially from the new stadium deal.
SPONSORED BY ANHEUSER-BUSCH
Nominate the Next Generation of Stars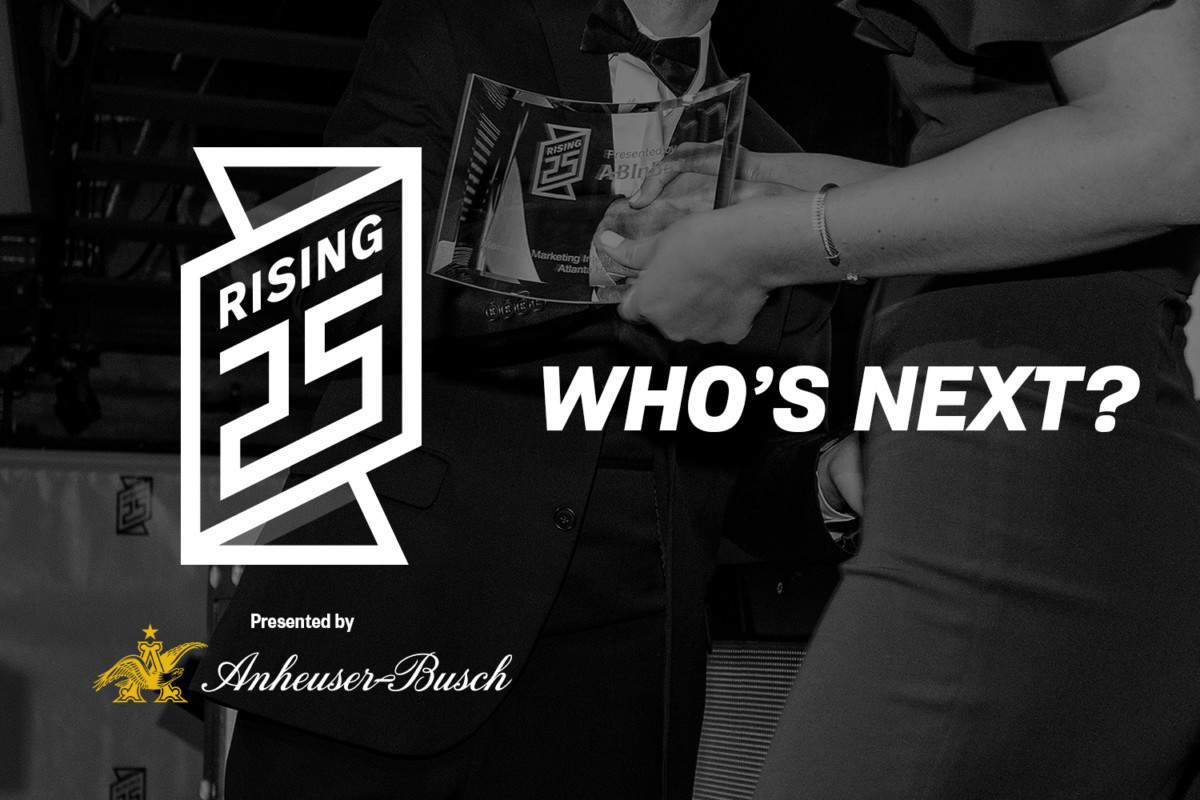 Know an up-and-coming young professional changing the game in the business of sports?
The Front Office Sports Rising 25 Award, presented by Anheuser-Busch, celebrates the careers of the brightest young stars in the business of sports. To date, we've honored 125 individuals and we're looking for our next group of young stars.
Nominations are open NOW through Monday, April 18. Winners will be announced in June and honored at a celebration in New York City this fall.  
Twenty EFL Teams Urge Ban on Gambling Deals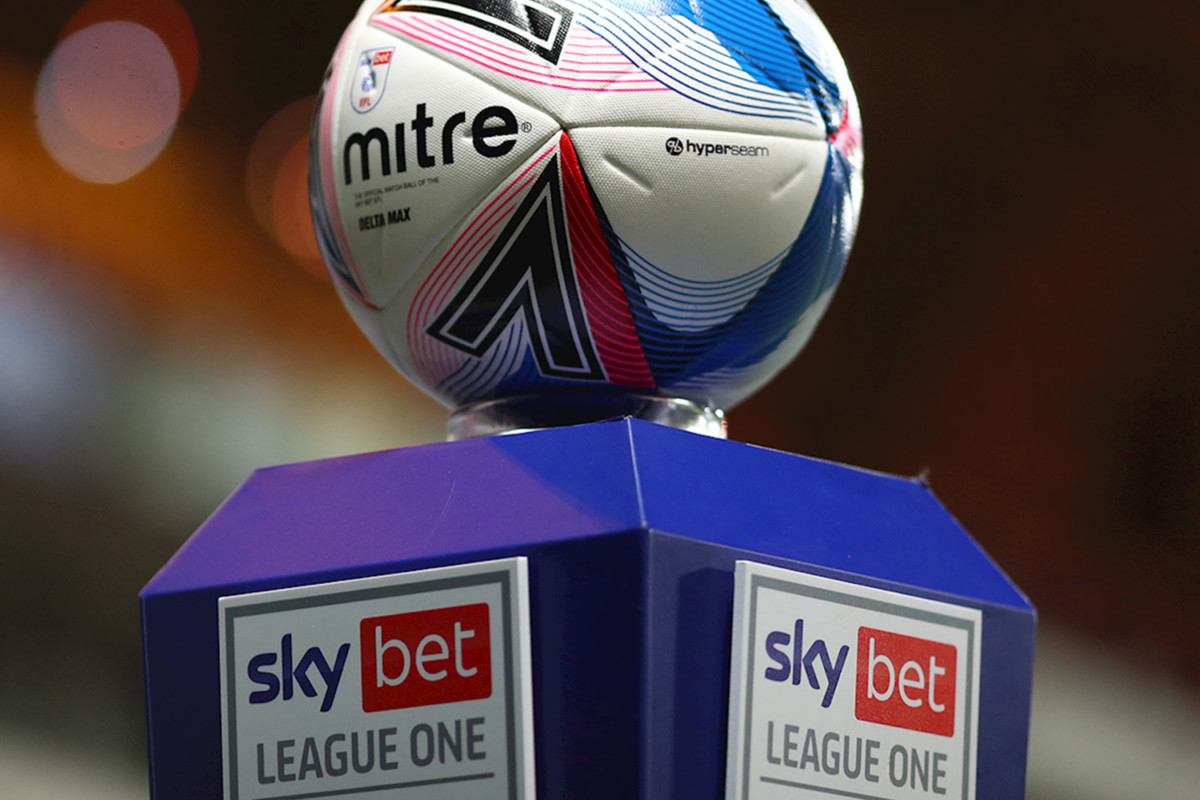 A group of 20 English Football League and non-league soccer clubs have urged the U.K. government to follow through with a blanket ban on gambling-related sponsorships, according to The Telegraph.
Executives from clubs believe soccer has a "moral duty" to cut ties with the gambling industry, and issuing a ban has been discussed for several years. There is a desire to remove betting-related sponsorships and advertisements so as not to induce young fans to gamble.
Proposals for a blanket ban are expected to be submitted after April 17.
A ban on gambling-related deals would cost the EFL only 2.5% in lost revenue.
None of the 20 Premier League teams would be impacted by the ban.
The EFL, which has a sponsorship deal with Sky Bet that runs through 2024, saw its Bolton Wanderers club end its relationship with gambling firms last September, sparking other clubs in the league and around Europe to do the same.
No Worries
Soccer clubs have displayed a willingness to partner with betting brands to help alleviate financial losses caused by COVID. UEFA, European soccer's governing body, began finalizing a $2.3 billion credit line in October 2021 to help clubs pay for unsettled transfer fees and recover from their losses.
Many believe there are plenty of opportunities to rebound from the losses, as the total value of the European sponsorship market reached $30.8 billion in 2021, an 18% uptick year-over-year. In comparison, the market fell by 23% in 2020.
In The Leadoff, Indian Premier League rights could fetch $7 billion, FIFA's president backpedals from biennial proposal for the men's World Cup, lawmakers introduce a bill on NCAA gender equity, and private equity firm HighPost acquires digital fitness platform Centr.

Click here to listen

.

After big spending brought them a Super Bowl last season, the Los Angeles Rams are going the value route for another defensive superstar. On Thursday,

Los Angeles signed linebacker Bobby Wagner

to a five-year, $50 million contract worth up to $65 million with incentives, per multiple reports.

Subscribe to Scoreboard for more

.

Thinking about leaving your city for somewhere better? Think Ohio, the state U.S. News ranked as the #1 most affordable state.*
Fitness wearables just got even smarter with WHOOP 4.0 — 33% smaller, designed with new biometric tracking, including skin temperature, blood oxygen, recovery scores, heart rate variability, respiratory rate, and more. Get started with WHOOP and get a free month today.*
*Sponsored Content
SPONSORED BY TICKETMASTER
The Kraken: Elevating the Season Ticket Experience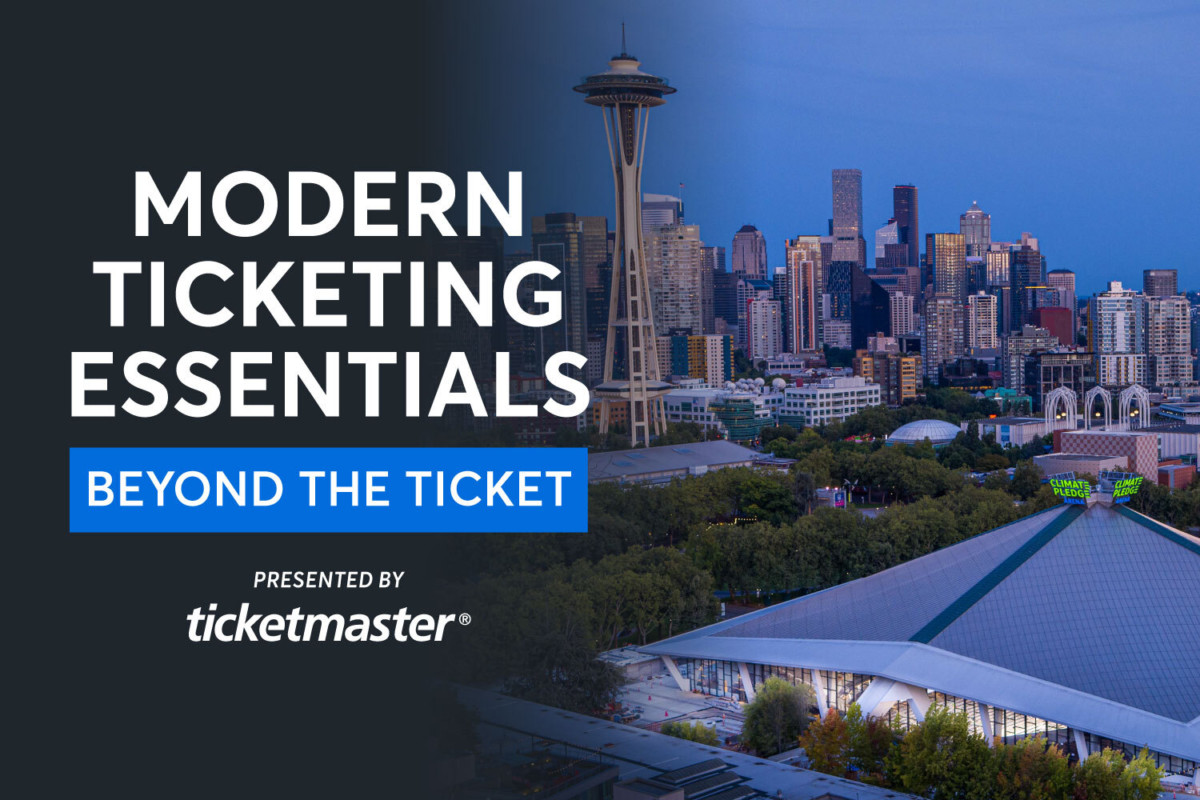 The next generation of fans is here. 
Front Office Sports, together with Ticketmaster, have created Modern Ticketing Essentials: Beyond the Ticket, a free online course to learn the foundations needed to bring the fan experience to new heights – far beyond the ticket.  
The course lineup includes How the Kraken Are Leveling Up for Season Ticket Holders, with discussion around new capabilities that elevate the season ticket holder experience. The lesson, led by Scott Aller, Sr. Client Development Director at Ticketmaster, includes a panel discussion inside Climate Pledge Arena with Scott Menefee and Bill Chapin from the Kraken, and Dana Hammer, Director of Product at Ticketmaster. 
It's totally free and upon completion, participants will receive a verified digital badge to let everyone know you're certified. Register now!
Ligue 1 Sells 13% Stake for $1.6B
Find out exactly what's happening in the private markets every week with highlights from our Front Office Sports Insights Deal Tracker.
We carefully monitor both public and private market data for a snapshot of the sports landscape.
This week's Insights Deal Tracker highlights: 
Ligue 1

, the premier French soccer league, agreed to sell a 13% ownership stake to Private Equity Firm CVC for $1.6 billion. 

NAC Breda

,

the Netherlands-based second division soccer club, was acquired in full by the Abu Dhabi-based City Football Club. The financials of the transaction have yet to be disclosed. 

Nielsen

, the video and TV ratings data-aggregation giant, was sold to a consortium of private equity buyers led by Evergreen Coast Capital Corp and Brookfield Business Partners in an all-cash deal that values the company at $16 billion.

Lucra Sports

, the producer of a peer-to-peer sports gaming platform, raised $10 million in a Series A funding round led by Victress Capital, Milwaukee Bucks owner Marc Lasry, Emmanuel Sanders, and SeventySix Capital. 

Centr

,

the developer of the digital fitness platform for individualized training, was acquired by Private Equity firm HighPost Capital. HighPost will roll Centr into an existing acquisition — Inspire Fitness — with the combined entity valued at $200 million. 
Try out the full Deal Tracker.
Market Movers
U.S. stocks experienced declines across all three major indexes on Friday. Here's a look at how sports-related stocks performed:
(Note: All as of market close on 4/1/22)
The Louisville Cardinals (29-4) face the South Carolina Gamecocks (33-2) on Friday at Target Center.
How to Watch: 7 p.m. ET on ESPN
Betting Odds: Nets -8 || ML -389 || O/U 119.5
Pick: Expect the Gamecocks to continue to dominate. Take South Carolina to cover.
Refer Friends to Score Your Favorite Team's Jersey
| | |
| --- | --- |
| SPONSORED BY | |
Front Office Sports is celebrating that Paramount+ is home to world-class soccer matches from around the globe by giving away three authentic official jerseys.
How can you score one? Refer your friends and colleagues to Front Office Sports. Copy and paste your unique link below and share it in an email or on your timeline. 
*NO PURCHASE NECESSARY. Enter between March 21, 2022 @ 12:01 a.m. ET – April 30, 2022 at 11:59 p.m. ET. Open to US residents age 18+ only. 1 entry per person. Void where prohibited. See Official Rules for details.
Your custom referral link:
Or use these one-tap sharing methods: