Congrats to 2020 Baseball Hall of Fame inductees Derek Jeter, Larry Walker, Ted Simmons, and Marvin Miller — who were finally enshrined in Cooperstown today after a pandemic delay of more than 14 months. 
Genius Sports Doubles Revenue in Q2
Genius Sports generated $55.8 million in revenue in Q2 2021, a 108% increase compared to the same period a year prior.
The quarter was driven by the London-based date provider's betting technology, content, and services segment, which posted $40.7 million in revenue — a 122% increase year-over-year.
The segment benefited from a return to live sports and services provided to sportsbooks as Genius continues to expand its offerings.
In May, the company agreed to purchase FanHub, a free-to-play game provider.
In June, it raised $435 million in an upsized public offering.
The same month, the company acquired Second Spectrum — the official analytics provider for the NBA, Premier League, and MLS — for $200 million.
This week, it reached an agreement with 888 Holdings to provide data and tech to Sports Illustrated's new gambling platform, SI Sportsbook.
Genius is poised for a strong second half of FY2021 with the NFL season kicking off this week.
The company secured exclusive NFL data rights in April for $120 million per year in a six-year deal that succeeded the league's previous deal with Sportradar.
Factoring in the upcoming NFL season, Genius raised its full-year revenue guidance to between $255 million and $260 million, up from a previous projection of $250 million.
Fubo Ramps Up Sports Betting Efforts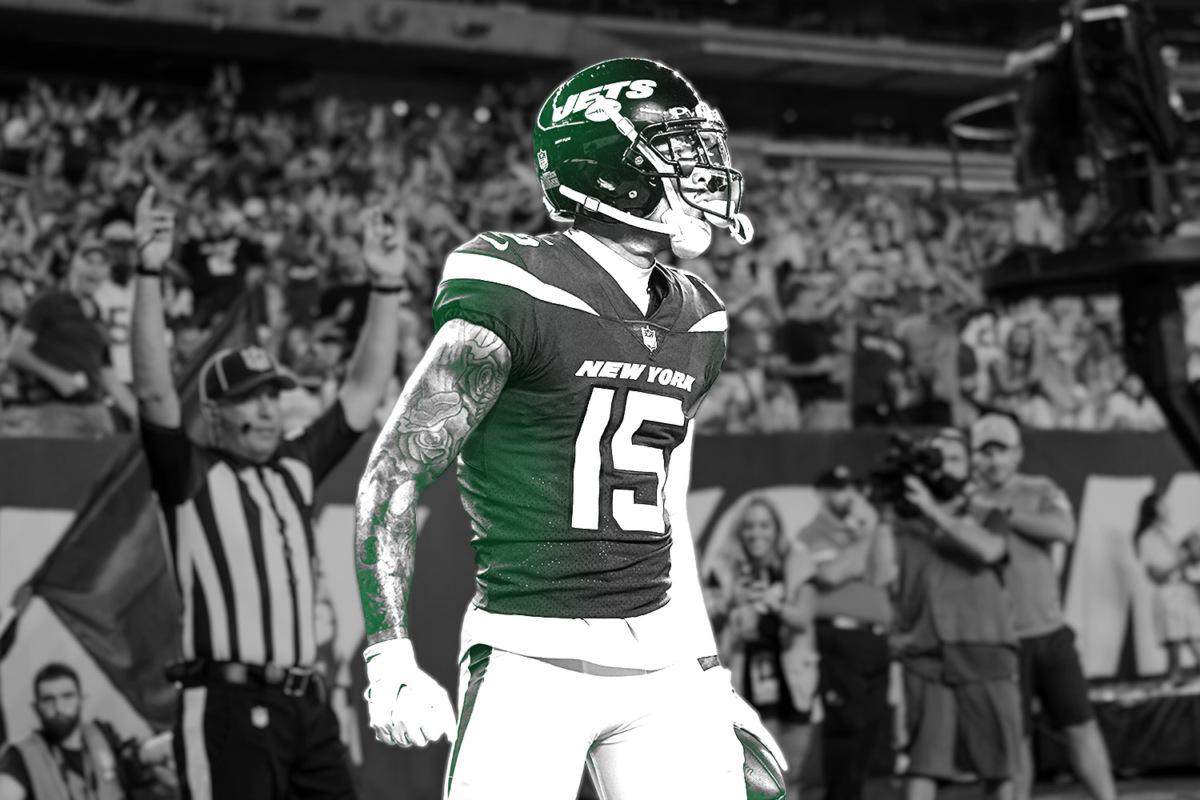 Fubo Gaming, a subsidiary of FuboTV, is making inroads on sports betting.
Ahead of its sportsbook launch in Q4, the gaming division announced its first NFL team partnership with the New York Jets on Wednesday, becoming the official sports betting partner of the club.
As part of the deal, Fubo will create a 7,000-foot-square Sportsbook Lounge in MetLife Stadium, set to debut during the 2021-22 season. The sportsbook will become the first legal sports betting partner to leverage the Jets' new deal with data platform Sportradar.
Fubo Sportsbook has yet to launch, but the company is already setting the stage for its 682,000 streaming subscribers.
Last week, Fubo Gaming received its second state license, a Management Services Provider Certification from the Arizona Department of Gaming.
The company secured sports betting regulatory approval from the Iowa Racing and Gaming Commission for its sportsbook in August.
In March, the company acquired sports betting startup Vigtory.
Last December, FuboTV acquired Balto Sports, a tech startup that develops tools for fantasy sports.
FuboTV's revenue tripled to a record $130.9 million in its latest earnings report, with advertising revenue jumping 281% to $16.5 million.
CEO David Gandler told CNBC he believes FuboTV can reach up to 5 million subscribers in the next five years.
SPONSORED BY JACKPOCKET
Play the Lottery from Your Couch
Mega Millions and Powerball are over $700,000,000. Did you know you can play from home with the Jackpocket lottery app?
Jackpocket is the easy way to play official state lottery games, get automatic alerts when you win, and even receive prizes — all from your phone.
Get your 1st Powerball or Mega Millions ticket for FREE. That's a FREE chance to win millions of dollars. Jackpocket players have already won over $60 million in lottery prizes. 
So, what are you waiting for? Download Jackpocket lottery app and enter promo code FOS at checkout to play for free. 
Available in NY, NJ, TX, OH, CO, OR, AR, MN, NH and Washington, DC.
Apple, Google App Store Duopoly Challenged by Senate
As Apple fights for control of its app store in its legal battle with Epic Games, the company now faces pressure from U.S. lawmakers.
Bipartisan legislation proposed in the Senate would force Apple and Google to allow other app stores on their platforms. While Google allows Android users to download other app stores, Apple does not.
Apple and Google hold a true duopoly in the U.S. app store market.
In 2020, 59% of U.S.-based app downloads were in Apple's App Store, and 41% originated in the Google Play store.
Apple's Services segment, which includes its app store, brought in $17.5 billion in the second quarter.
Google's Services segment earned $5.1 billion in Q2, excluding ads. In addition to the Google Play store, Services includes Android, Chrome, and hardware.
Both companies charge a 30% fee for app store and in-app purchases, with lower fees for smaller developers.
In late August, South Korea passed a law barring app stores from prohibiting alternate payment systems — one of the core issues in Apple's dispute with "Fortnite" maker Epic Games.
"Both Apple and Google have appeared to use their powerful gatekeeper control to stifle competition in the app store market," Sen. Richard Blumenthal wrote, while introducing the legislation with Sens. Amy Klobuchar and Marsha Blackburn.
Other senators plan on signing on to the bill as cosponsors, per Bloomberg.
SPONSORED BY DRAFTKINGS
Kick Off the NFL Season With CASH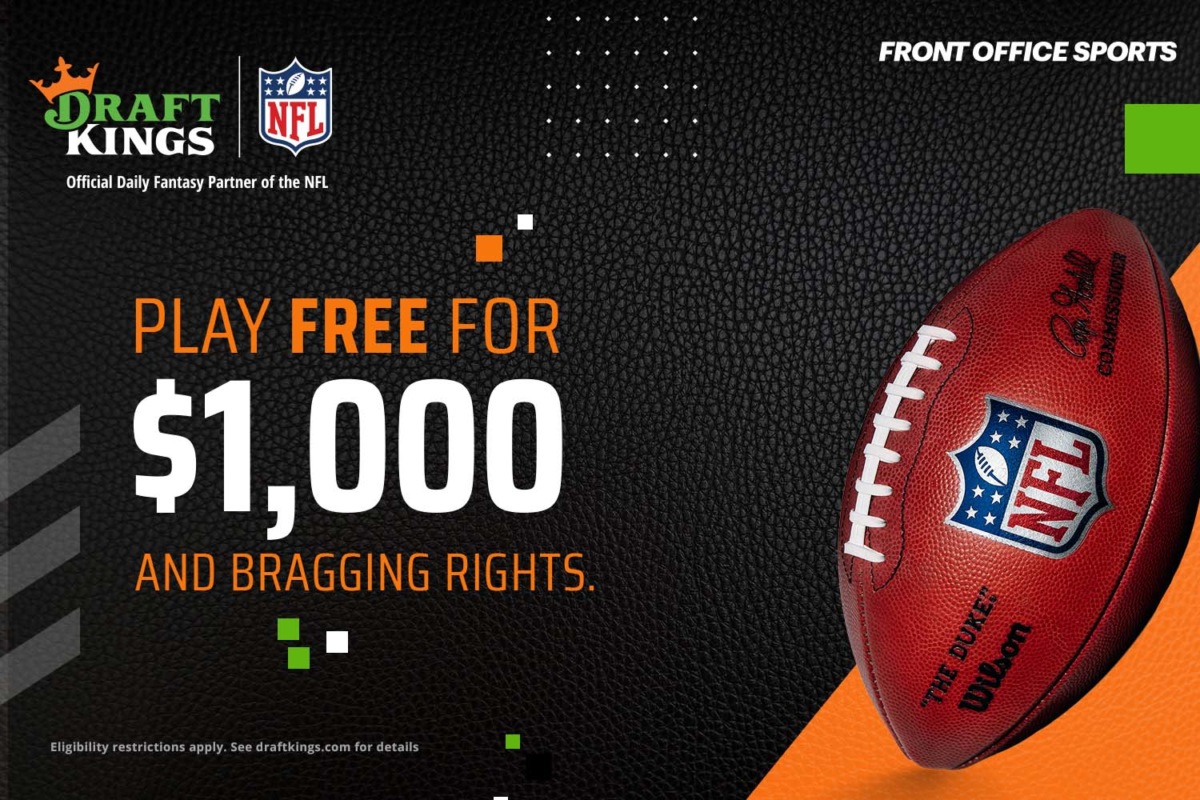 Market Movers
U.S. stocks experienced declines across all three major indexes on Wednesday. Here's a look at how sports-related stocks performed:
(Note: All as of market close on 9/8/21)
Calling all witches and wizards — the time has come once again. That's right, all eight Harry Potter films will be streaming on HBO Max, so don't miss your ride on the Hogwarts Express.
How to Watch: Now streaming on HBO Max.*
What's It About? Harry Potter is a collection of eight films based on the world-renowned series of books written by British author J. K. Rowling. The films bring Rowling's stories to life in the most fantastical way, chronicling the life of young wizard Harry Potter as he and his friends fight for the greater good in opposition of the evil Lord Voldemort.
Starring: Daniel Radcliffe, Emma Watson, Rupert Grint, Alan Rickman
FOS POV: Whether you're a parent who's watching these films for the first time with your kids or you're a millennial who grew up on these movies and just wants to binge-watch them again, the Harry Potter collection truly offers something for everyone. It's one of the most renowned fantasy epics of all time, packed with suspenseful storylines, catchy soundtracks, and plenty of magic. So don't miss your ride on the Hogwarts express this September.
*Sponsored content. Now streaming on HBO Max.
Win a Pair of ElClásico Tickets
In addition to winning gear, every referral will earn an entry into the 2022 ElClásico ticket giveaway! ESPN is the new home of LaLiga in the U.S. Follow the best soccer league in the world with the top stars, across all ESPN platforms.
It's easy to spread the word. Copy and paste your unique link below and share it in an email or on your timeline. One referral = one entry.
Your custom referral link: [RH_REFLINK]
Or use these one-tap sharing methods: