Gatorade signs another young star, Google closes in on acquiring Fitbit, and Russia's international sports ban is reduced.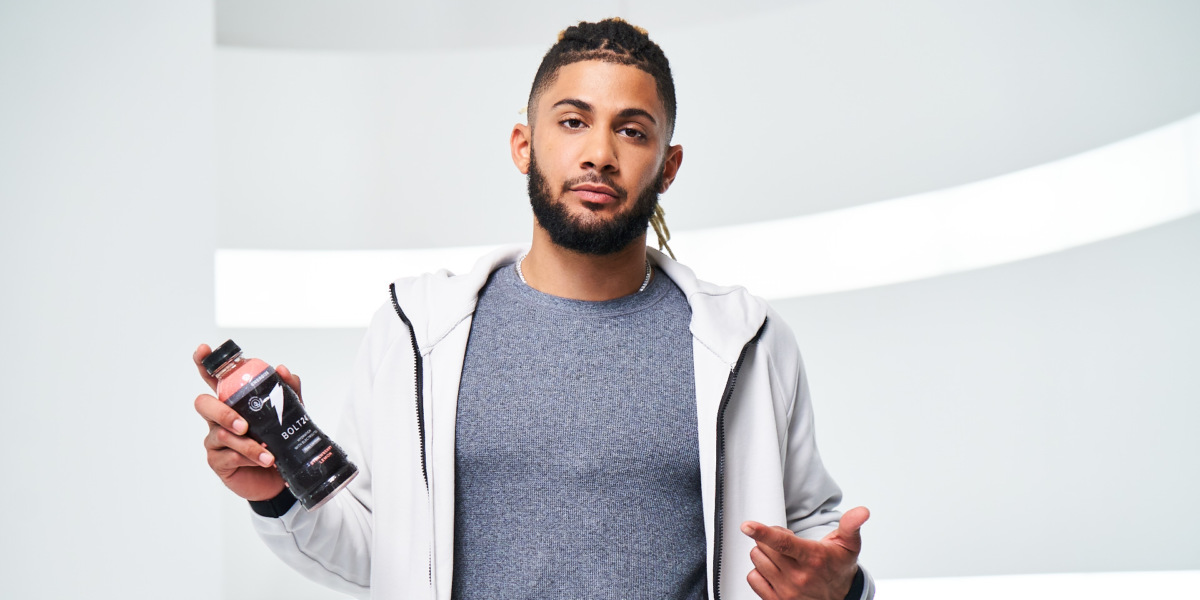 Gatorade continues to build out its portfolio of next generation stars with San Diego Padre Fernando Tatís Jr.
Tatís joins NBA star Damian Lillard and golfer Matthew Wolff as recent signees working to debut Gatorade's Bolt24 brand, aimed at health-conscious consumers.
Why Gatorade Grabbed Him: "BOLT24 is breaking some new rules for us, and Fernando is a guy who is writing his own rules of the game." — Jeff Kearney, Gatorade global head of sports marketing
At just 21 years old, Tatís is touted as one of the most exciting players in MLB and is seen as one of the stars who can help bring young fans back to baseball. 
Gatorade hopes to ride that wave in a sport often overlooked in marketing efforts. He's one of three baseball players to receive a national deal from Gatorade in the last two decades, an exclusive list that includes Derek Jeter and Bryce Harper.
Gatorade maintains more than 70% of the sports drink market share — despite upstart challengers like BodyArmor and BioSteel — as it pushes new products into the market with younger athletes.
Innovation has been crucial to Gatorade-owner PepsiCo this year, as zero sugar products like Gatorade Zero drove more than $1 billion in retail sales through the third quarter. That helped boost third quarter profit 9% year-over-year to $697 million.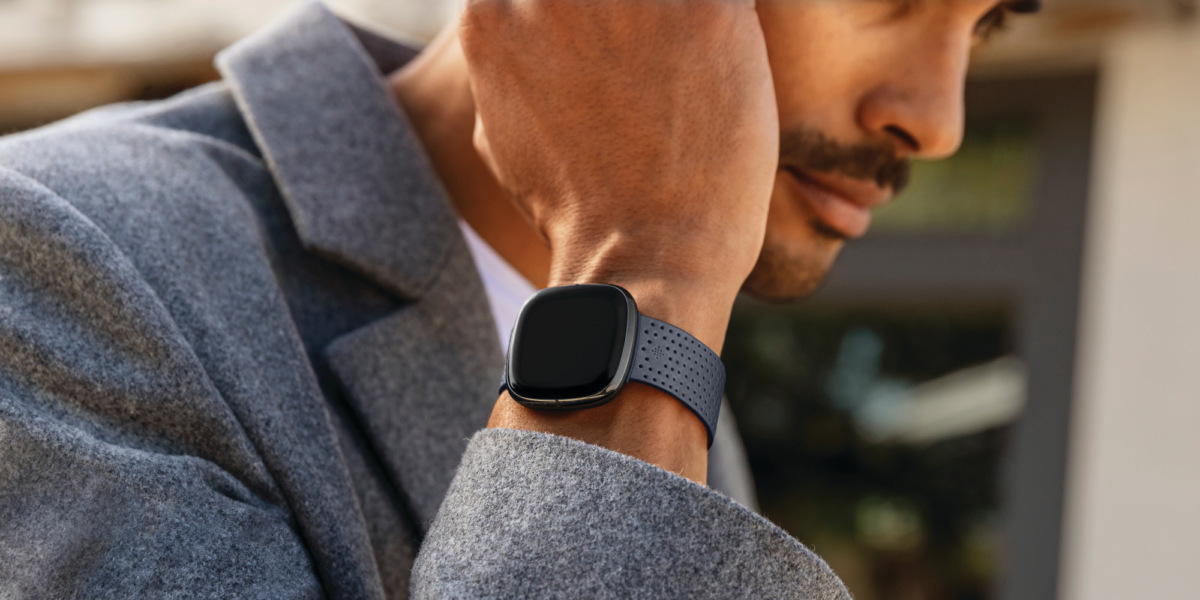 Google's drawn-out acquisition of personal fitness company Fitbit finally has an end in sight.
Thirteen months after the $2.1 billion deal was first announced, the European Commission has given the takeover antitrust approval.
Google agreed to a number of concessions over the next 10 years:
It won't use Fitbit data gathered from any user in Europe for targeted advertising
It will give users the option to approve or deny the use of Fitbit data to inform other Google services 
It will allow other competing wearable device makers to access health and fitness data, subject to user consent
"We can approve the proposed acquisition of Fitbit by Google because the commitments will ensure that the market for wearables and the nascent digital health space will remain open and competitive," European Commission Executive Vice President Margrethe Vestager said in a statement.
Australian regulators are still looking into the acquisition, as is the U.S. government in a larger antitrust probe.
Google parent company Alphabet expects the deal to be completed before the end of this year.
SPONSORED
Sharpen Your Betting Skills, Risk-Free

SBD Play, powered by SportsBettingDime.com, is the hands-on way to learn the ins and outs of sports betting without losing a single dime. 
The weekly free-to-play betting contest features real sportsbook odds and an authentic betting experience with none of the risk. Track your profit as you place bets on a variety of professional and college games with virtual currency throughout the week and see how you stack up against the competition. 
Each week, the top player takes home a $500 cash prize. 
SBD Play is the best way to try sports betting without the risk. Give it a try today.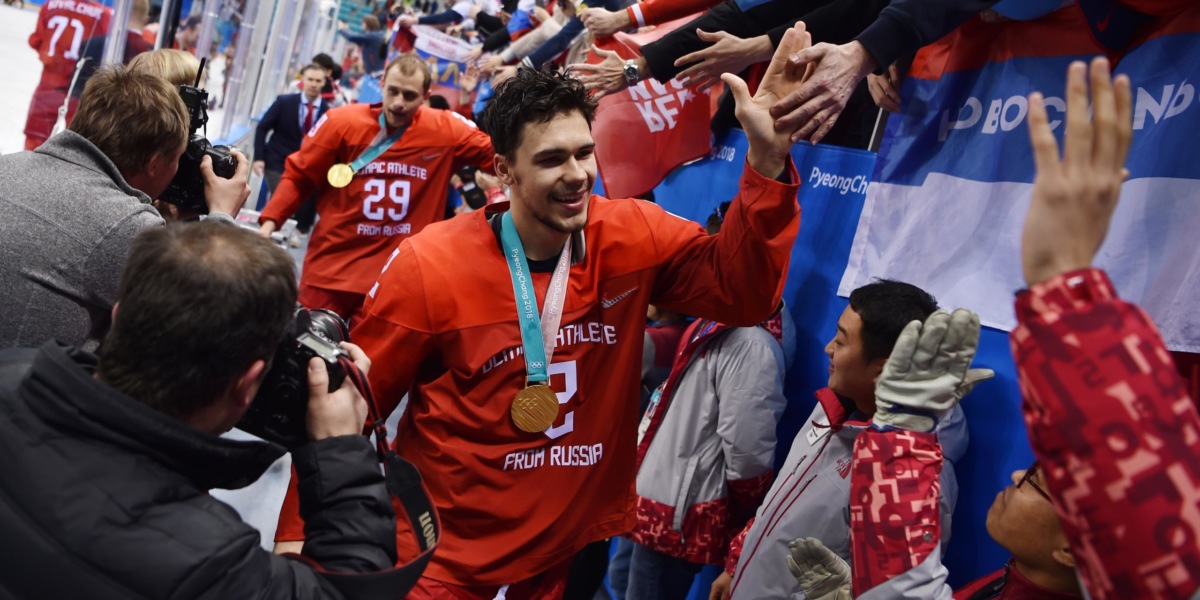 Russia won't be able to compete under its name, flag and anthem at major sporting events, including the Olympics, over the next two years, including the Olympics. The nation won't be able to host major events, either.
That's a reprieve from the original four-year ban the nation faced for a state-sponsored doping scheme that affected at least three Olympics, before it appealed to the Lausanne-based Court of Arbitration for Sport.
Russian athletes who are not suspected of doping will still be allowed to compete at upcoming events for a neutral team of some sort. The name "Russia" will still appear on uniforms, and the flag's colors will also be allowed.
U.S. anti-doping head Travis Tygart called the decision "devastating."
Russia will have to pay the World Anti-Doping Agency $1.27 million to cover investigation costs, and was also fined $100,000 and ordered to pay 400,000 Swiss francs ($452,000) toward legal costs.
Including the Soviet Union and neutral athlete medals, Russia is the second most-decorated nation in Olympic history behind the U.S. and most recently hosted the Winter Games in 2014.
The NBA announced the first grants for the NBA Foundation, a $300 million fund dedicated to creating greater economic empowerment in the Black community.

Athletes Unlimited has inked broadcast rights deals with CBS Sports and Fox Sports for its inaugural professional indoor volleyball season. 

Steph Curry's charitable foundation will be a primary beneficiary of the PGA Tour's Memorial Tournament in Dublin, Ohio. Workday will serve as presenting sponsor of the Memorial in a new 10-year contract starting in 2022.

Qatar's BeIN Sports agreed to pay about $500 million for the right to broadcast live Premier League soccer games across the Middle East.
SPONSORED
Saving And Investing, Made Easy

To get your finances ready for the future, you need a multi-pronged approach.
Thankfully, Acorns gives you the option to do that for just $1, $3, or $5 per month.
Spend Smarter: Get the only heavy metal debit card that saves and invests for you, with real time Round-Ups, Smart Deposit, and no hidden fees.
Save More: Invest spare change automatically, set aside money from each paycheck,, and get money tips on the go.
Invest Early: Invest in more than 350 national and global brands and even set up investment accounts for kids with potential tax savings as they grow.
Sign up for Acorns today and set yourself up for a financially stable future.
U.S. stocks closed Thursday at record highs as investors continue to remain optimistic about stimulus discussions. Here's a look at how sports-related stocks performed today:
Up:
Dave & Buster's Entertainment (NASDAQ: PLAY) gained 7.80%
Lululemon Athletica (NASDAQ: LULU) gained 6.32%
World Wrestling Entertainment (NYSE: WWE) gained 4.35%
Down:
Allied Esports Entertainment (NASDAQ: AESE) dropped 7.50%
AT&T (NYSE: T) dropped 2.23%
Hibbett Sports (NASDAQ: HIBB) dropped 1.57%
(Note: All as of market close on 12/17/20)
Apple's new Fitness+ subscription service is looking beyond at-home workouts, thanks to a deal with one of the largest gym chains in North America. Unlike competitors like Peloton, Apple executives envision the service working in tandem with gyms.
Leading up to their respective seasons, college football and NFL pass catchers had to find a way to get reps in. The solution for many? A new robot QB backed by investments from George Kittle and Hunter Henry.
Terrell Owens is the latest athlete on the wine scene, launching his own label: Eighty-One. The NFL Hall of Famer has teamed up with Lasorda Family Wines, legendary MLB manager Tommy Lasorda's winery. 
Los Angeles Chargers vs. Las Vegas Raiders: The Raiders (7-6) are clinging to their playoff hopes in the last Thursday night game of the 2020 NFL slate, looking to end a 1-3 skid. The Chargers (4-9) will look to rookie quarterback Justin Herbert, the redeeming focal point of their season, with coach Anthony Lynn undeniably in the hot seat. 
How to watch:
8:20 p.m. ET on Fox & NFL Network
Betting odds:
Raiders -3.5 || ML -195 || O/U 53.5