GameStop Trading Halted After Incredible Spike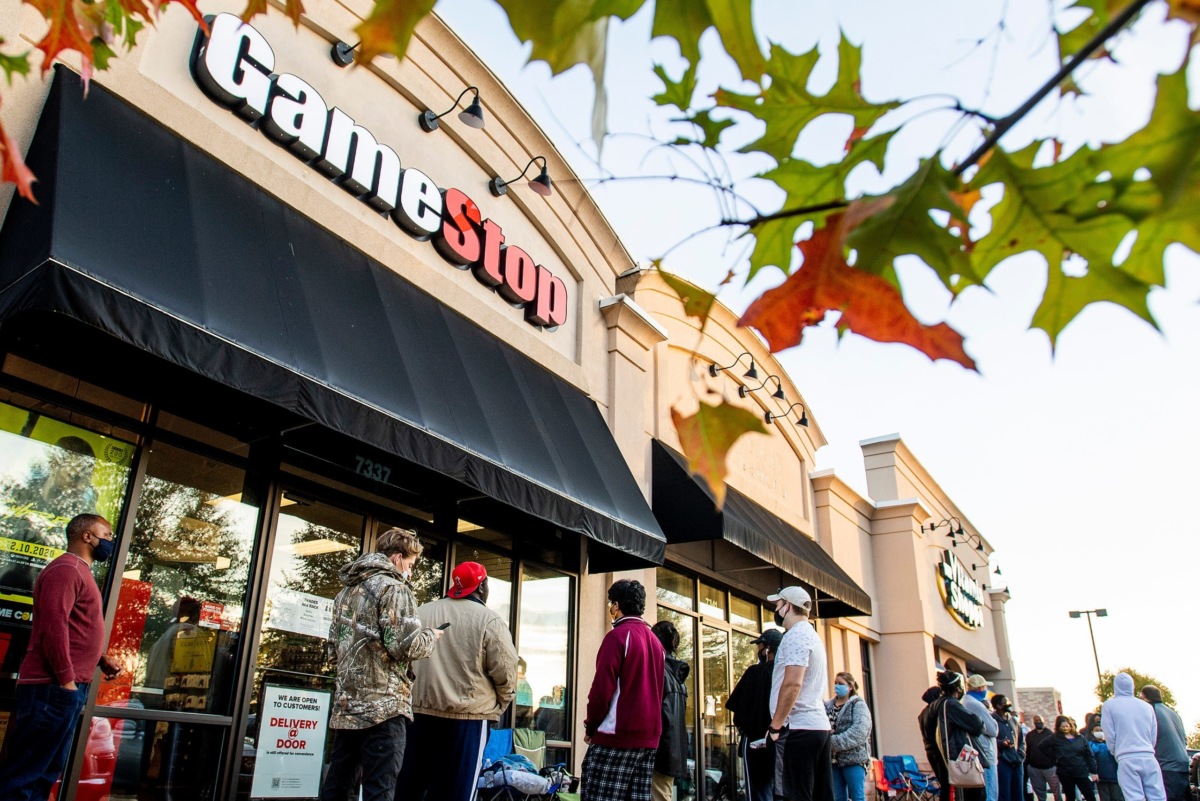 GameStop's January surge continued on Friday.
The stock exploded more than 70% to end a week that saw shares of the retailer jump more than 100%. Trading on the stock was temporarily halted today because of volatility in a short squeeze as short sellers worked to prevent bigger losses.
Chewy founder Ryan Cohen's increased investment bumped the stock up in late 2020, and his appointment to the GameStop board has inspired investors to pile money into the stock.
GameStop has also become a darling for Reddit's WallStreetBets, the community behind much of the surge — including the recent push to squeeze doubters.
Short sellers expected the stock to fall back to Earth quickly, with Citron Research suggesting $20 a share will be a quick realization. At its high on Friday, GameStop was trading at $73.88.
More than 130% of its shares sold short, making it the most shorted stock in the U.S. market. Citron managing partner Andrew Left said he would stop commenting on GameStop and walk away from the stock.
GameStop has been on a run, gaining 209% last year and up nearly 250% this month.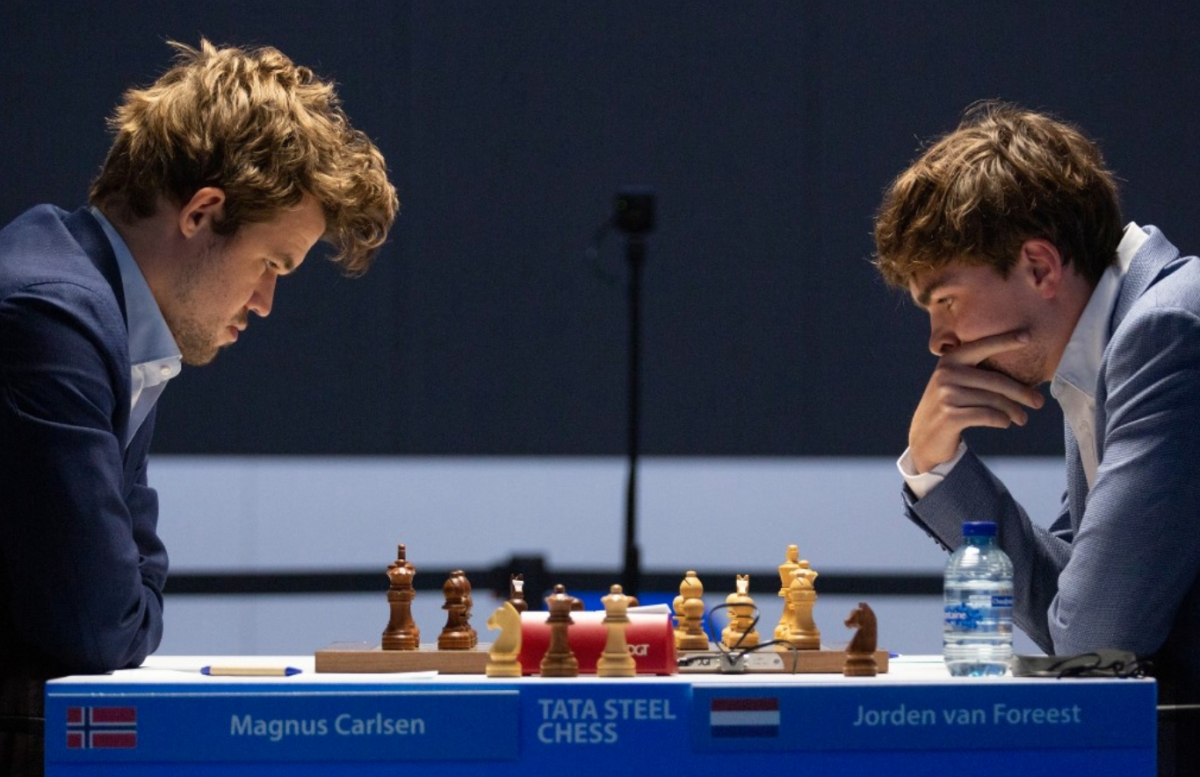 A chess grandmaster was the highest-earning esports player of 2020.
The pandemic caused a major transition to virtual events, and chess was no exception. Thirty-year-old Norwegian Magnus Carlsen banked $510,587 in prize money from online site Chess24 — more than any other esports player.
"Magnus Carlsen is a fantastic champion and has dominated the circuit for a number of years, helping raise the profile of the sport," said a spokesperson for esports company Unikrn.
Although Carlsen pocketed six figures, the pandemic has affected esports prize money.
Prizes dropped 76% between 2019 and 2020, from $55 million to $11 million. 
Fortnite was among the games slashing rewards, reducing its purse from $71.59 million in 2019 to $7.88 million in 2020.
Two other chess grandmasters were among the top esports earners: Hikaru Nakamura at No. 7 ($325,000) and Wesley So at No. 12 ($246,190). The average age of the list was 22.7 years old, and included seven teenagers.
Carlsen also launched his online Magnus Carlsen Chess Tour in 2020, with a prize pool of $1 million. He won the Grand Final in August over Nakamura, contributing to his impressive earnings.
SPONSORED
"Ultimate Buy" on this Streaming Stock
Research firm PwC anticipates revenue from media and entertainment will reach an estimated $2.6 trillion by 2023.
With Netflix reaching $20 billion in revenue in 2019, that still leaves a possible $2.58 trillion left over. The stock experts at The Motley Fool feel that they may have found the stock that may make up part of that difference.
The Motley Fool's Stock Advisor Service has issued an extremely rare "Ultimate Buy" alert for one stock that's playing a massive role behind the scenes in the streaming world.
Learn More and sign up for Stock Advisor
Another New SPAC Speeds Ahead
A media giant is racing toward its next acquisition.
Liberty Media's special purpose acquisition company raised $500 million in its IPO Thursday.
In its first day of trading, Liberty Media Acquisition Corp. (NASDAQ: LMACU) gained 27.5%.
The blank check company was announced in November. Liberty Media CEO Greg Maffei will manage the SPAC as it seeks an acquisition target in technology, media, music or telecommunications.
It could raise an additional $250 million at the closing of an acquisition deal.
Liberty Media already has an extensive portfolio that includes:
Almost 60 blank check companies have already raised $17 billion in January, building on the nearly $78 billion raised by SPACs last year.
NBC reportedly plans to shut down NBC Sports Network by the end of the year.

Washington Football Team's Jennifer King will make history as the first Black woman to be a full-time NFL coach.

The NHL has its first European sports betting partner: Tipsport. The Czech-based betting company is the league's official sportsbook partner in the Czech Republic and Slovakia.

FIBA fined Canada Basketball $227,000 and threatened to dock Canada's national team a point in the standings for sitting out qualifiers on the advice of medical experts amid the COVID-19 pandemic.

The NFL plans to give free Super Bowl tickets to 7,500 vaccinated health care workers.
SPONSORED
Maximum Skinsafe Performance
Guys, if you're not on the Manscaped train yet, then you need to be.
Combining third-generation innovations in design, power & hygiene, The Lawn Mower™ 3.0 trimmer with SkinSafe™ Technology is the perfect tool for an incredible grooming experience. The convenient charging dock powered by USB charges li-ion batteries to give you up to 90 minutes of use.
S&P 500 ended the week on a down note after a record-setting week. NASDAQ finished the week at a record. Here's a look at how sports stocks performed:
Up:
WWE (NYSE: WWE) was up 5.59%
Vista Outdoor (NYSE: VSTO) was up 3.83%
Madison Square Garden Network (NYSE: MSGN) was up 3.30%
Down:
Manchester United (NYSE: MANU) was down 3.21%
Live Nation Entertainment (NYSE: LYV) was down 3.10%
Fox (NASDAQ: FOX) was down 2.28%
(Note: All as of market close on 1/22/21)
The 76ers (10-5) will host the Boston Celtics (8-5) for the second matchup of the two-game series in Philadelphia. The Sixers outshined the Celtics on Wednesday, winning 117-109. All eyes were on Joel Embiid, who put up 42 points. Philadelphia looks to sweep a third home series this season. 
Jayson Tatum will be sidelined for the Celtics for a fourth straight game due to health and safety protocols. The team is 1-2 without him.
How to watch:
7:30 p.m. ET on ESPN
Odds:
76ers -4.5 || ML -222 || O/U 205