A very good year just got better for Los Angeles Rams QB Matthew Stafford. In February, Stafford led the Rams to a Super Bowl LVI title. In March, he signed a $160 million contract extension. And in April, Stafford purchased two of Drake's homes — for $22.5 million and $11 million.
FIFA Launches Streaming Service, Will Broadcast 40K Games
Soon, soccer fans around the globe will have access to thousands of games every month in a dozen languages — for free.
FIFA is launching an ad-supported streaming service, FIFA+, which will broadcast 40,000 games this year.
While top-flight European leagues will be included in FIFA+'s coverage, existing rights deals in those leagues will focus the service on underserved areas such as Angola, Denmark, Mexico, and Poland.
The service will broadcast 11,000 women's games this year.
FIFA+ will initially be available in English, French, Spanish, German, and Portuguese, and expand to Mandarin, Hindi, Japanese, Italian, Arabic, Bahasa, and Korean by June.
The service will also include 2,000 hours of archival content, plus documentaries and docuseries.
Global Ambitions
While FIFA+ won't broadcast the upcoming FIFA World Cup in Qatar, the service seeks to build on and feed off the excitement around the global soccer tournament.
"We'll be strategically extending — so we will be potentially going into gaming, social community, and potentially subscription depending on where this goes and where the industry disruption heads," said FIFA+ lead Charlotte Burr.
The service aims to reach 200 million unique users by the end of this year. It will initially launch only as a digital service, but FIFA is in talks with broadcast partners.
Commanders Probe Shows 'Unlawful Pattern of Financial Conduct'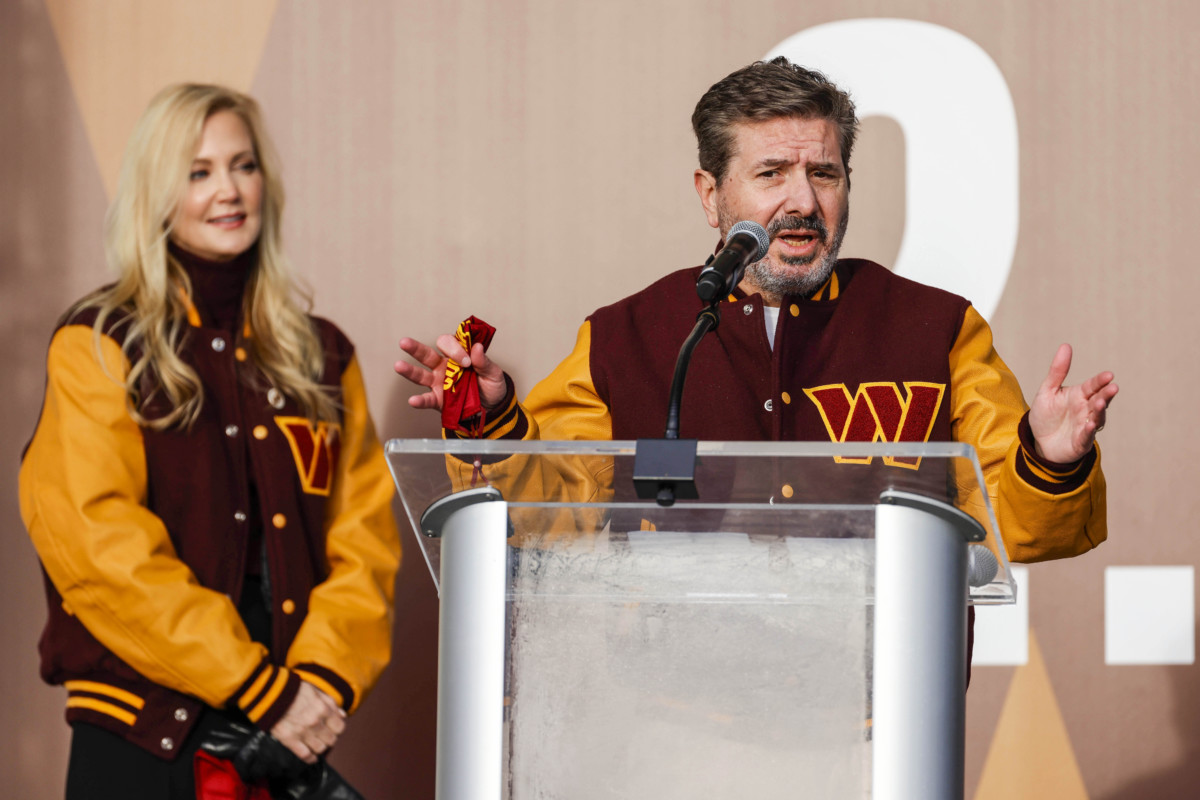 The House Oversight Committee alleged the Washington Commanders committed a "troubling, long-running, and potentially unlawful pattern of financial conduct" in a letter sent to the Federal Trade Commission on Tuesday.
The 20-page letter detailed how for years the Commanders underreported ticket revenue to the NFL and alleged that owner Dan Snyder had knowledge of some of the schemes first reported by Front Office Sports on April 2.
Jason Friedman, a former Commanders' ticket sales executive who worked for the franchise for 24 years, provided much of the information to the committee used in the letter, including spreadsheets and emails. The attorneys general for Virginia, Maryland, Washington, D.C., and NFL commissioner Roger Goodell were sent copies of the letter signed by Rep. Carolyn Maloney (D-New York), the chair of the committee.
Snyder Implicated in Scheme
The allegations of financial improprieties date back to right after Snyder purchased the franchise for $800 million in 1999.
The Commanders "created artificial barriers to discourage customers from requesting" refundable deposits due to them. Friedman provided documents that showed the Commanders still held about $5 million in unreturned deposits from around 2,000 accounts as of July 2016.
The team "repeatedly concealed ticket sales revenue that should have been shared with the NFL."
The methods used to conceal revenue from the NFL was known internally as "the juice."
"This new information on potential financial misconduct suggests that the rot under Dan Snyder's leadership is much deeper than imagined," Maloney said in a statement.
SPONSORED BY FITAID ENERGY
Recharge and Recover With Next-Gen Energy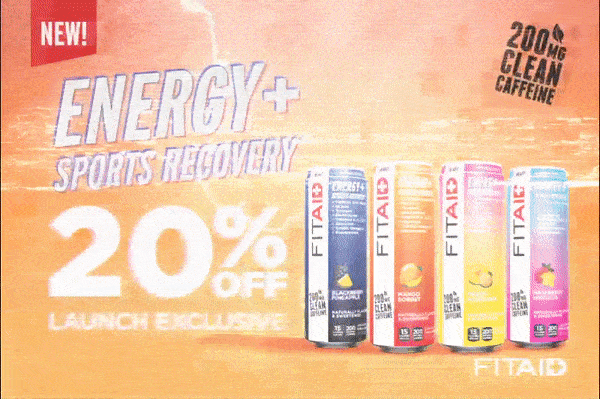 FITAID Energy® Clean Energy + Sports Recovery – the performance energy drink for athletes boosted with 200mg of clean caffeine from green tea. Naturally sweetened with no sucralose, no aspartame, and no compromises.
Clean caffeine from green tea charges you up to fight fitness fatigue while FITAID's original post-workout recovery blend of BCAAs, turmeric, electrolytes, and vitamins B, C, D3, E, fast tracks your recovery. All of their hand-picked ingredients have met the highest supplement standards and remain vegan, non-GMO, and gluten-free.
FITAID Energy® is available in 4 electric flavors: Mango Sorbet, Blackberry Pineapple, Peach Mandarin, and Raspberry Hibiscus. Drink ice-cold when you need a pre-workout or post-workout boost or a lift in everyday life. 
Recharge AND Recover with only the best recovery vitamins and supplements. Shop now for 20% off exclusively at launch.
Baltimore Teams Receive $1.2B In Public Funding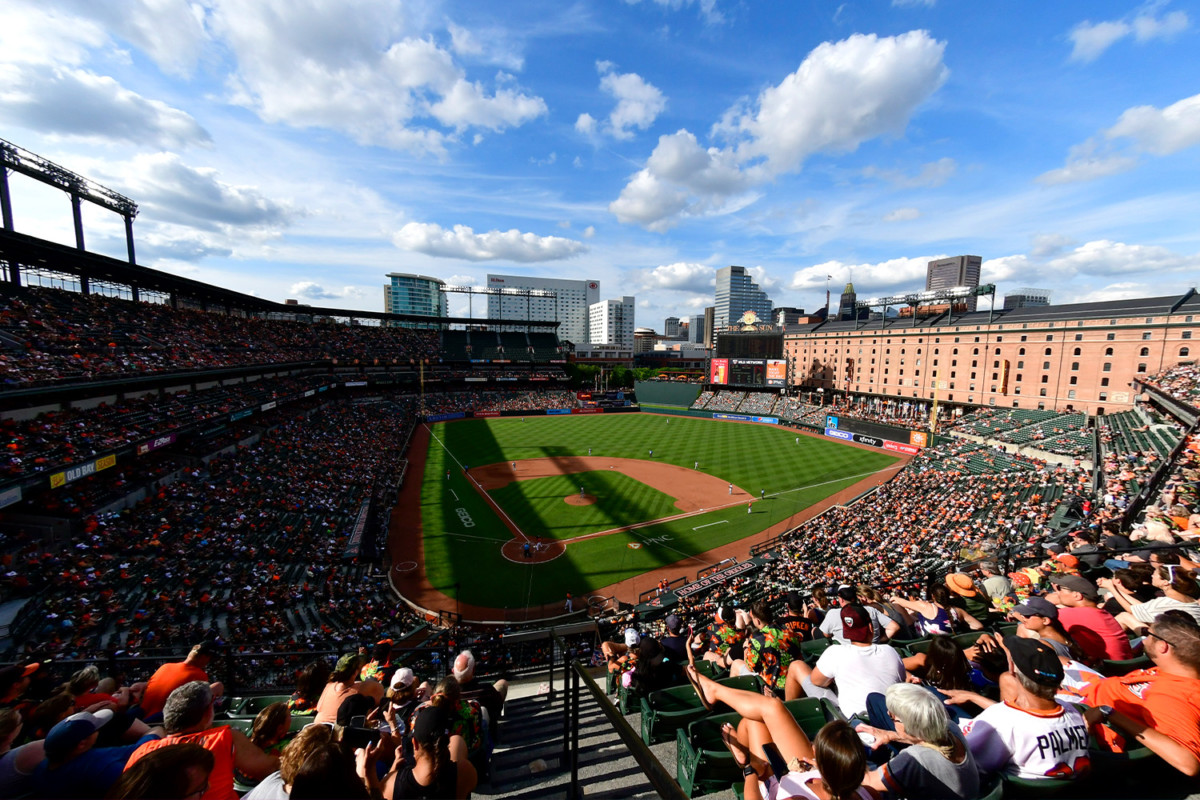 Camden Yards Sports Complex, which contains the stadiums for the Baltimore Orioles and Baltimore Ravens — announced that the Maryland State legislature has passed an initiative committing $1.2 billion to its stadiums.
The Orioles play at Oriole Park at Camden Yards and the Ravens' home is M&T Bank Stadium.
The entirety of the dollar amount will be funded through the public in what is reportedly the second-largest public commitment to an MLB team. The funding trails only Yankee Stadium's construction in 2009.
The money will be split equally between the Orioles and Ravens.
"These public funds are just a portion of the more than 10 billion dollars in economic tourism impact generated by the Orioles during the past three decades at Camden Yards," Orioles' chairman and CEO John Angelos said.
Camden Yards cost around $110 million to build and is celebrating its 30th anniversary this year.
The venue has produced close to 2,500 live professional events, attracting roughly 75 million visitors to the area.
Baseball Stays In Baltimore
There was reportedly talk last year that the Orioles could leave the site, but the Maryland Stadium Authority believes that the funding will assist in keeping the teams beyond their current leases — the Orioles in 2023 and the Ravens in 2028.
The Orioles were valued at $1.375 billion by Forbes in March, with the Ravens landing a $3.4 billion valuation in August.
In The Leadoff, Rob Walton is reportedly bidding more than $4 billion to buy the Denver Broncos, the Washington Nationals are exploring a sale, the Oakland A's potential move to Las Vegas could be derailed, and Epic Games raises $2 billion from Sony and the owner of the Lego Group.

Click here to listen

.

Content and media company Footballco has agreed to

acquire

Dubai-based digital sports publisher Kooora in a deal valued at more than $25 million. Backed by private equity firm TPG and streaming service DAZN, Footballco owns soccer-focused publications Goal.com and Mundial magazine.

The Philadelphia Phillies have yet to wear their cream and powder blue uniforms due to a

delay

by Fanatics, which custom-fits and tailors uniforms for all 2,200 MLB players, coaches, and minor leaguers. The lack of uniforms is caused by a delay in receiving up-to-date measurements due to a shortened spring training.

The Atlanta Dream made a splash on April 6, acquiring the No. 1 overall pick in the WNBA Draft from the Washington Mystics for the third and 14th picks. On Monday, the Dream

selected Kentucky shooting guard Rhyne Howard

— a positive force both on and off the court.

Subscribe to Scoreboard for more

on the 21-year-old and her new financial opportunities.
SPONSORED BY NIELSEN
How to Utilize Athlete Influencers on Social Media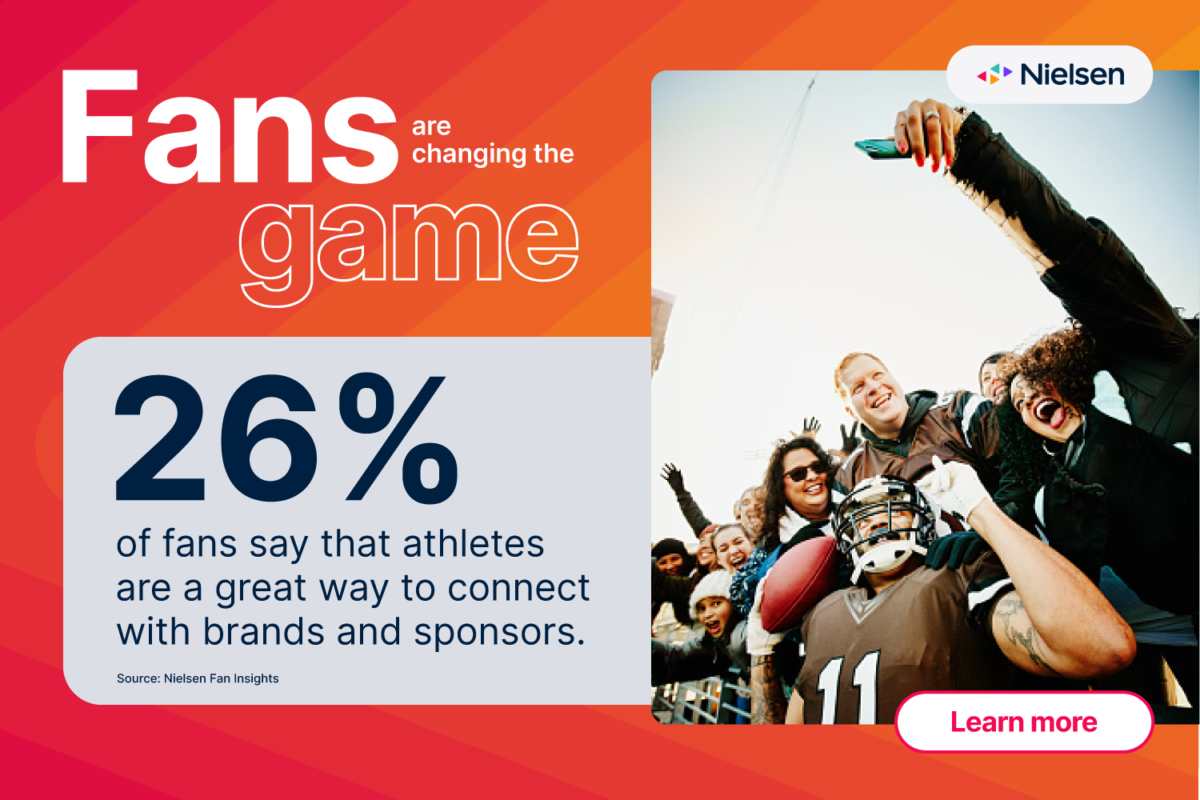 26% of avid sports fans who look to social media for sports news say that athletes are a great way to connect with brands and sponsors. That percentage is higher than professional coaches, leagues, fan communities, teams/clubs, or venues.
From a fan perspective, athletes have a higher potential of being able to establish a human connection. 
This increased trust in athletes aligns with the growth seen by micro and nano influencers. For this reason, it is more important than ever for brands and rights holders to leverage the power of athletes.
Learn more about how your brand can use athletes to accelerate your message and so much more in Nielsen's latest report.
Market Movers
U.S. stocks experienced gains across all three major indexes on Tuesday. Here's a look at how sports-related stocks performed:
(Note: All as of market close on 4/12/22)
The Cleveland Cavaliers (44-38) face the Brooklyn Nets (44-38) on Tuesday at Barclays Center.
How to Watch: 7 p.m. ET on TNT
Betting Odds: Nets -9.5 || ML -475 || O/U 227
Pick: Expect Kevin Durant to give the Nets an edge. Take Brooklyn to cover.
Refer Friends to Score Your Favorite Team's Jersey
| | |
| --- | --- |
| SPONSORED BY | |
Front Office Sports is celebrating that Paramount+ is home to world-class soccer matches from around the globe by giving away three authentic official jerseys.
How can you score one? Refer your friends and colleagues to Front Office Sports. Copy and paste your unique link below and share it in an email or on your timeline. 
*NO PURCHASE NECESSARY. Enter between March 21, 2022 @ 12:01 a.m. ET – April 30, 2022 at 11:59 p.m. ET. Open to US residents age 18+ only. 1 entry per person. Void where prohibited. See Official Rules for details.
Your custom referral link:
Or use these one-tap sharing methods: