College football officially kicks off this weekend, and the big question remains: Can anyone knock off Alabama?
ESPN Reportedly Seeking $3B to License Name to Sportsbook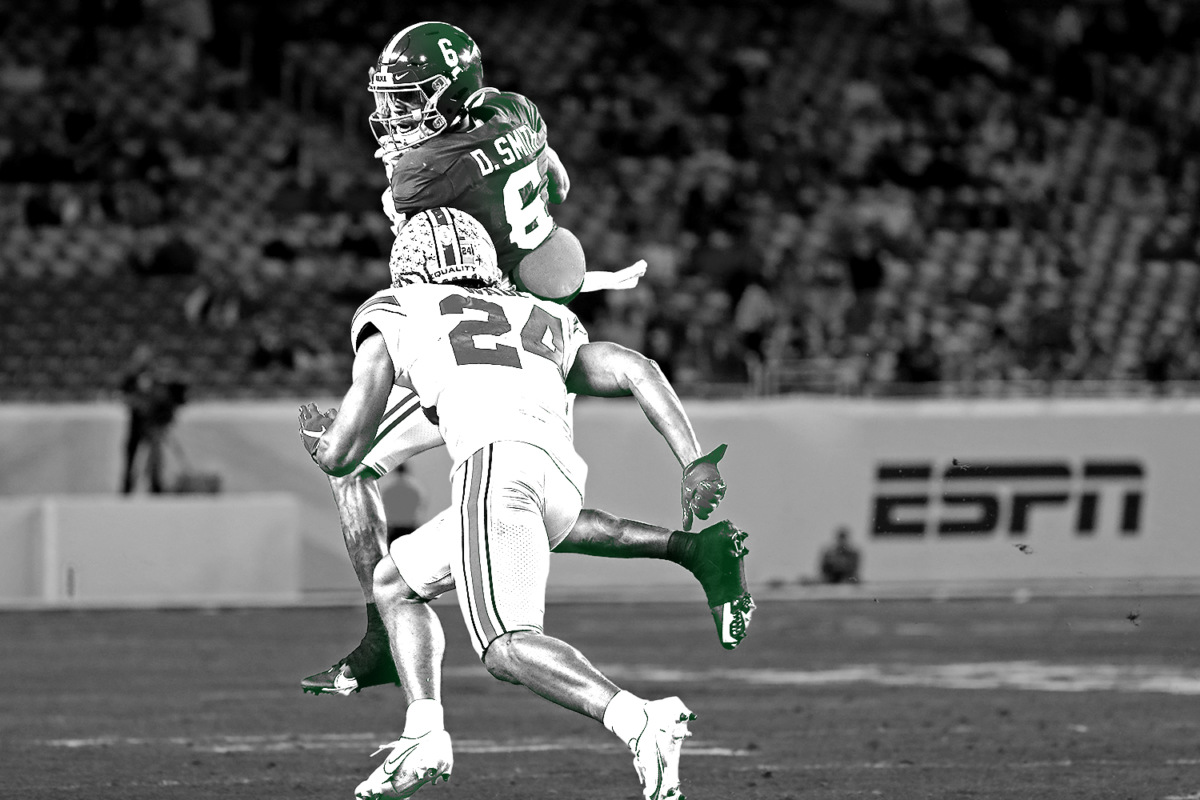 What's in a name? ESPN is hoping the answer is at least $3 billion.
The Disney-owned sports media giant is looking to leverage the familiarity sports fans have with its brand by licensing its name to a sports betting company.
No pact is imminent at this time. Front Office Sports reported in June that an ESPN-branded sportsbook could be on the way.
ESPN is seeking at least $3 billion in a multiyear deal, per The Wall Street Journal. A company could rename its sportsbook to include "ESPN" as part of the deal.
ESPN is in talks with multiple sportsbooks, including current marketing partners DraftKings and Caesars Entertainment.
A deal could come with requirements that the sports betting company purchase a certain amount of advertising on ESPN's platforms.
ESPN has podcasts — and a section of its website called "Chalk" — devoted to sports betting but has avoided operating as a sportsbook.
Sportsbooks are expected to earn over $1.5 billion from at least $20 billion in football bets in the upcoming season.
Editor's note: DraftKings is an FOS partner.
Under Armour's Attempt To Dismiss UCLA Lawsuit Rejected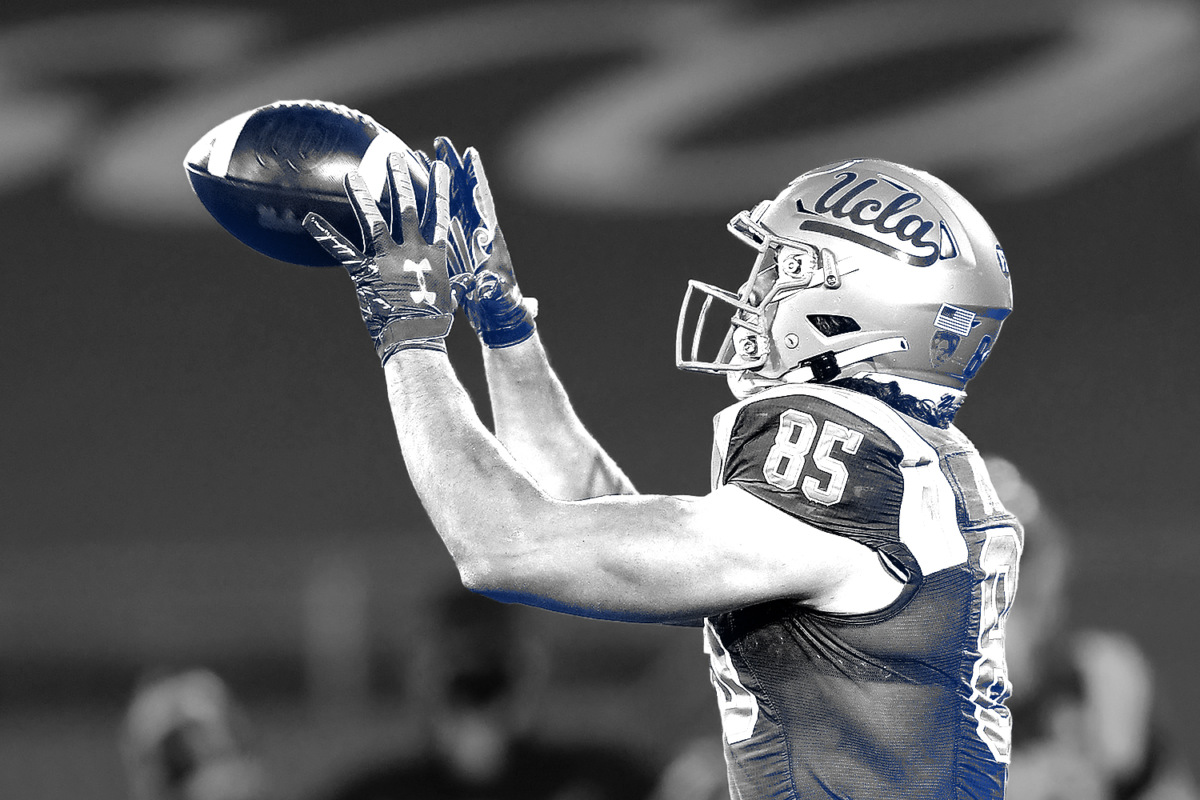 Los Angeles Superior Court rejected Under Armour's attempt to dismiss a lawsuit brought by UCLA after the sportswear brand backed out of a 15-year, $280 million sponsorship deal with the school.
UCLA is seeking more than $200 million in damages, alleging Under Armour improperly reneged on its agreement for what was the most lucrative sponsorship deal in the history of college sports.
The court ruled that Under Armour failed to show it ended its contract with UCLA under "force majeure" — an event beyond the company's or university's reasonable control — despite the global pandemic.
Under Armour is in the midst of a significant restructuring that's affecting several parts of the business.
The company sold MyFitnessPal last November to Francisco Partners for $345 million, down from the $475 million it paid for the platform in 2015.
It agreed to a $9.75 million buyout with the University of Cincinnati in December, exiting a 10-year, $50 million contract five years early.
The company ended its on-field licensing contract with the NFL in February.
UCLA went on to sign a six-year, $46.45 million sponsorship deal with Nike and its Jordan brand in December. The institution will receive $43.45 million in product and $3 million in cash.
In what may be the start of a comeback, Under Armour generated $1.4 billion in revenue during Q2 2021, up 91% year-over-year.
SPONSORED BY DAME PRODUCTS
Looking for Your Perfect Vibe?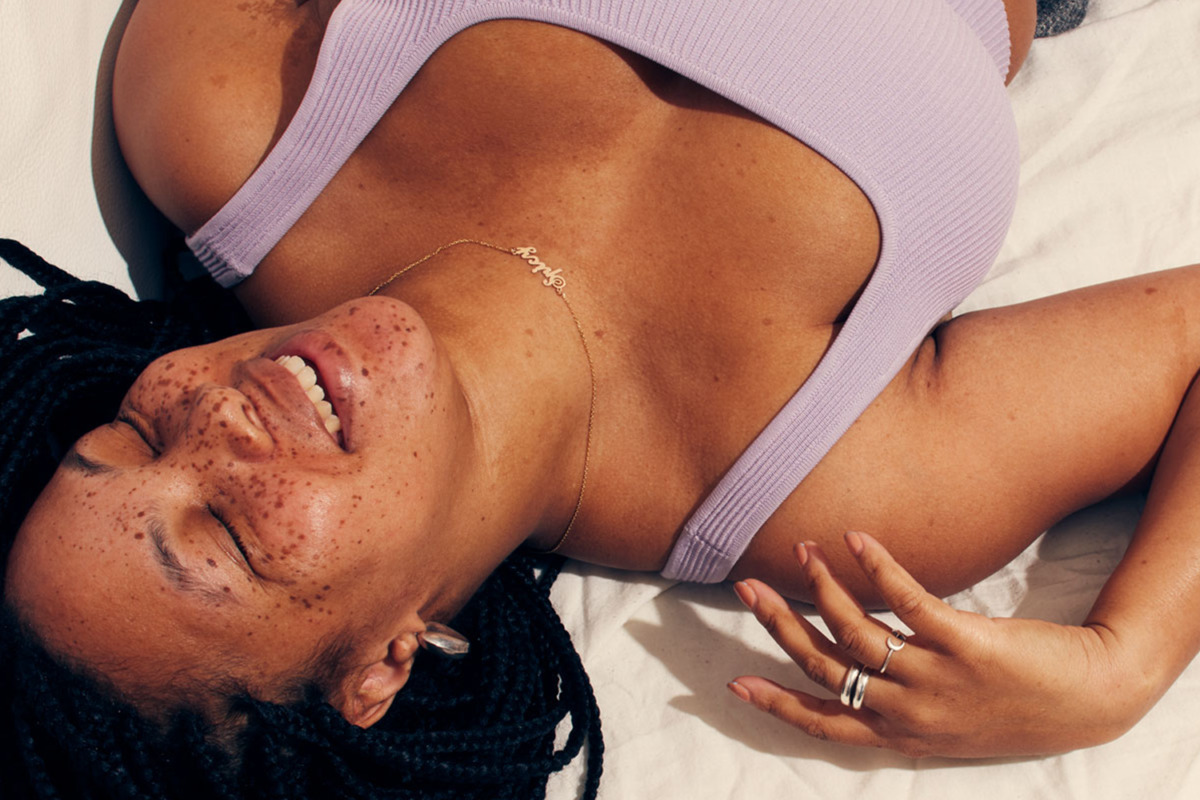 Well, we've got good news — you're only one click away from finding it.
This quiz from Dame will point you in the direction of the perfect accessory for every kind of pleasure seeker. Answer a few quick questions, and they'll help you find the right toy to spice up Me, Her, or Us Time.
So why trust Dame?
Simple — because pleasure is their business. Whether you're flying solo or with a partner, Dame has created a wide variety of products to take your bedroom fun to the next level.
Ready to find your vibe? FOS readers get 15% off, so take the quiz and get the accessory that's just right.
Peloton Facing Lawsuits, Government Investigations
Peloton has sought to move on from the unfortunate rollout of its treadmills, but action from four government agencies and a handful of private lawsuits will make that impossible for the time being.
Safety issues with the Peloton Tread+ were connected to at least 70 injuries and the death of a child. In May, Peloton issued a voluntary recall on the hardware after initially claiming there was no need to do so.
In a filing with the Securities and Exchange Commission, Peloton said it was cooperating with a swell of investigations related to the fiasco.
The company said it was under investigation from the Consumer Product Safety Commission.
The Department of Justice and Department of Homeland Security subpoenaed it for documents and other information regarding the treadmill injuries.
The SEC is investigating the company's public disclosures about the injuries.
Peloton also mentioned that three class actions and three shareholder lawsuits, which allege "unjust enrichment, abuse of control, gross mismanagement, and waste" have been filed against the company.
Peloton is releasing a revamped Tread machine with new safety features on Aug. 30 for $2,495, a steep drop from the original $4,300 price.
The recall weighed on its fiscal fourth-quarter revenue, which dropped 25.8% from the previous quarter to $937 million.
If you haven't read Front Office Sports' morning edition, give it a listen! The Leadoff covered today's AM newsletter about Peloton's $313 million loss, the booming NFT market, Gap's boost from Athleta, and Microsoft's new cloud gaming service.

Click here to listen

.

Cristiano Ronaldo has

re-signed

with Manchester United in a two-year deal, 12 years after leaving the club.

Karl Ravech joined ESPN in 1993 and has provided coverage of the Little League World Series since 2006. On Sunday, he'll call the LLWS championship game on ABC.

Sports Section caught up with Ravech

from Williamsport to discuss his career path and the MLB season. For more interviews like this one,

click here to subscribe

.

Seize the Breakfast… and the day. Get a Sausage or Bacon, Egg & Swiss Croissant at Wendy's for $1.99. Order breakfast today.* 
*Sponsored Content
SPONSORED BY BABBEL
Learn a New Language in 3 Weeks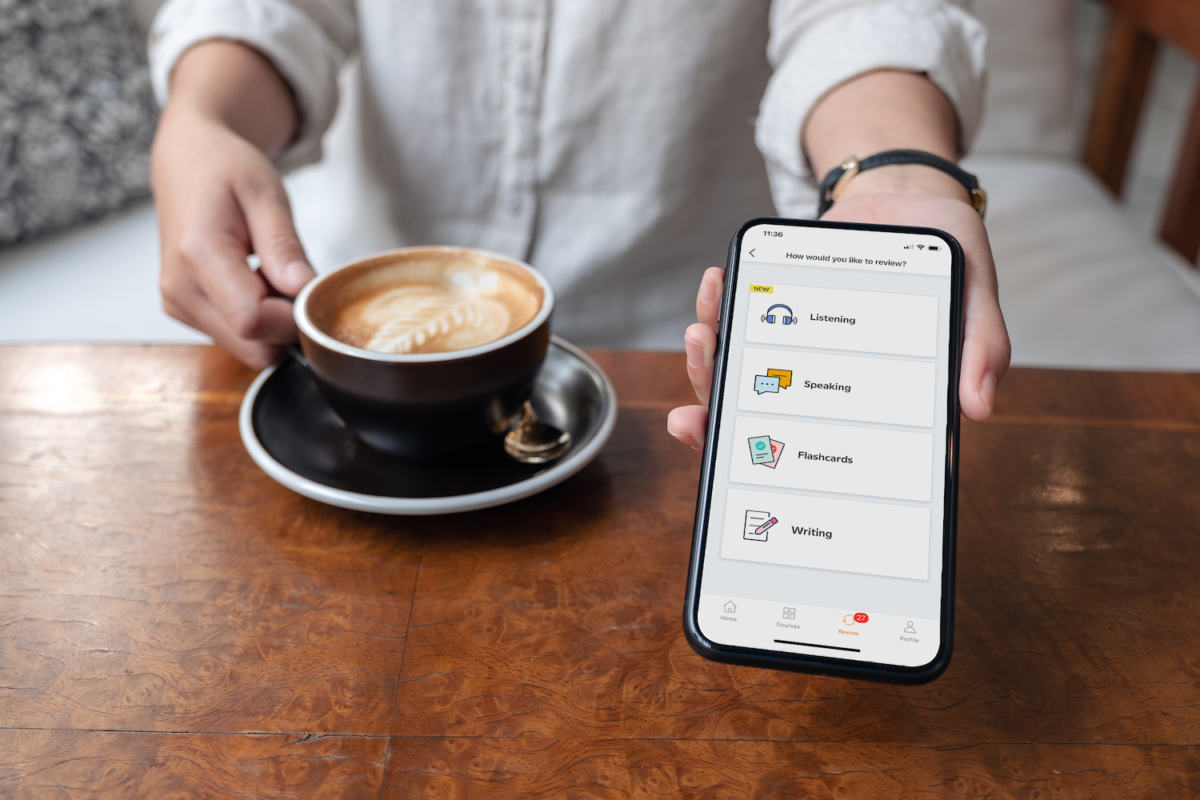 Are you ready to learn a new language that will prepare you for real-life scenarios? Babbel is proven to get you speaking a new language in three weeks. 
Their lessons are designed by over 150 language teachers, and university studies have proven that 15 hours of Babbel equals a semester of college Spanish! The bite-sized lessons are easy to fit into your busy routine and it is completely ad-free so you can focus on learning. 
For a limited time, you can get up to 55% off your Babbel subscription.
Market Movers
U.S. stocks experienced gains across all three major indexes on Friday. Here's a look at how sports-related stocks performed:
(Note: All as of market close on 8/27/21)
If you're as excited as we are about the return of football, then you need to check out "Hard Knocks: The Dallas Cowboys."
How to Watch: Streaming on HBO Max.*
What's It About? "Hard Knocks" follows the Cowboys in training camp as they prepare to compete for a title. This season, the team battles through tough practices, injuries, and the changing landscape of sports amid a global pandemic. 
Starring: Dak Prescott, Ezekiel Elliott, Micah Parsons
FOS POV: There's a good chance you've been a fan of "Hard Knocks" for years. Watching the inner workings of one of the game's most famous franchises takes the series to a new level. Expectations are high in Dallas as they look to bounce back from an up-and-down 2020 season, and it all can be watched on HBO Max. 
*Sponsored content. Streaming on HBO Max.
Win a Full-Size NFL Replica Helmet
Want to win a full-size NFL replica helmet? Refer your friends and colleagues to Front Office Sports and you could! One referral = one entry.
It's easy to spread the word. Copy and paste your unique link below and share it in an email or on your timeline.
Your custom referral link: [RH_REFLINK]
Or use these one-tap sharing methods: