Drake and Nike are teaming up, the NBA is loading up Christmas Day, and mobile developer GreenPark Sports has raised $14 million.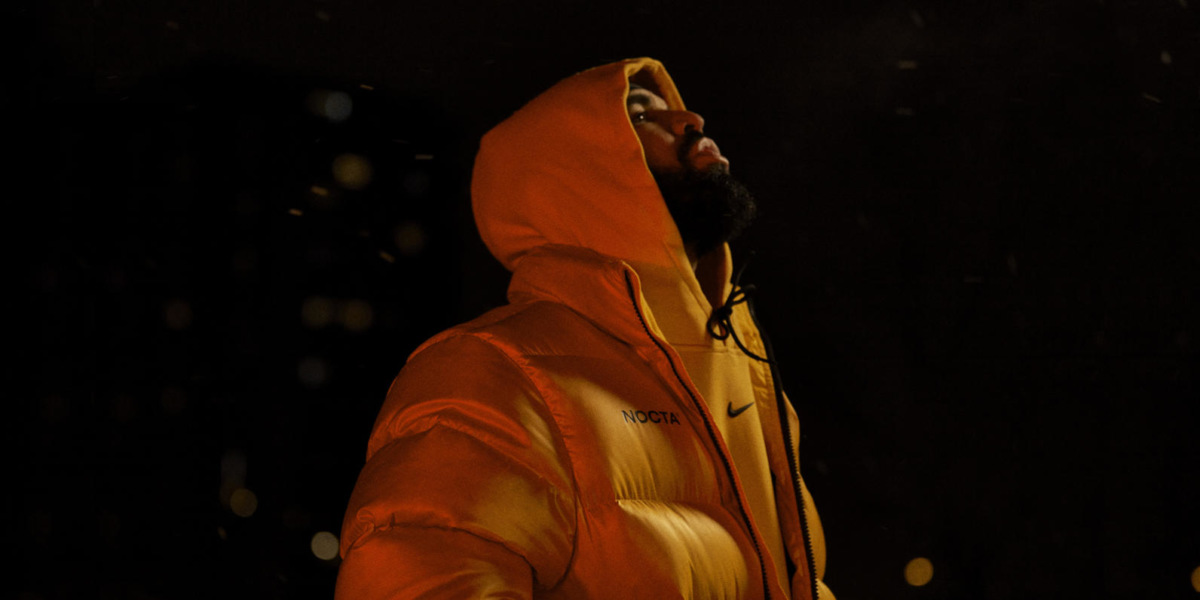 Drake and Nike are launching a sub-label, NOCTA, inspired by the rapper's nocturnal creative process. Drake teased the partnership in his "Laugh Now, Cry Later" music video released in August that was shot at the Nike Headquarters in Beaverton, Ore.
The two parties previously teamed up this year for a capsule collection when Drake announced the release of his upcoming "Certified Lover Boy" album. NOCTA will go on sale on Dec. 18 and include "functional, comfortable" apparel that is "adaptable from one environment to the next."
Full Circle:
"Growing up Nike was everything. It felt like every shoe I wanted, every athlete I liked, everything I owned was Nike," Drake said in an essay about NOCTA. "It didn't mean anything unless it had a Swoosh." 
He added that he always felt like there was an opportunity for Nike to "embrace an entertainer the same way they had athletes." 
Drake previously signed with Nike's Jordan Brand in 2013, releasing apparel and sneakers in collaboration with his OVO record label. 
Nike has been a topic in several Drake songs and verses, including "Jumpman" in 2015 and "Sicko Mode" in 2018, where he said he was "checks over stripes."
The financial terms of Drake's deal were not disclosed, but fellow rapper Kanye West's long-time partnership with Adidas for his Yeezy sneaker line could provide some insight: the brand did $1.5 billion in 2019 sales, of which West reportedly gets more than a 10% cut.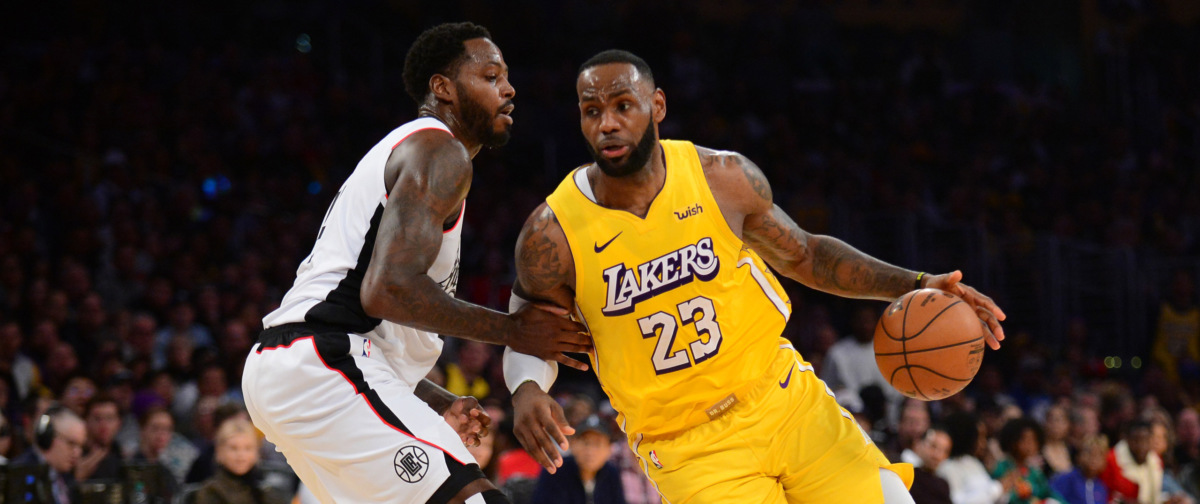 The NBA will have one of its most important game days less than a week into the 2020-21 season: Christmas.
Holiday Ball
Since the NBA's current TV deals began in 2002, Christmas has produced the league's highest-rated regular season game each year. In 2008, the day's slate of games was expanded to five.
This year's matchups, which will all be aired on either ABC or ESPN, are:
New Orleans Pelicans at Miami Heat (noon ET)
Golden State Warriors at Milwaukee Bucks (2:30 p.m. ET)
Brooklyn Nets at Boston Celtics (5 p.m. ET)
Dallas Mavericks at Los Angeles Lakers (8 p.m. ET)
Los Angeles Clippers at Denver Nuggets (10:30 p.m. ET)
The NBA estimated it would generate around $500 million in additional revenue by starting the 2020-21 season before Christmas thanks to lucrative broadcast deals for the holiday.
Schedule Shuffle
The rest of the regular season schedule is trickling out — the first half is expected to be released in full later this week and the second half about 30 games into the season.
Opening night will feature Golden State Warriors vs. Brooklyn Nets and Los Angeles Clippers vs. Los Angeles Lakers.
There will be only 72 regular season games, down from the typical 82.
As an attempt to limit travel, teams are expected to play "baseball-style" series against opponents, with multiple consecutive games in the same city against the same team.
Teams will also play three times against every other team in their own conference, rather than the usual four games against 10 conference opponents and three against the rest.
SPONSORED
Get Ahead of the Partnerships Game

The sports industry has been through a number of changes this year. As a result, your sponsors need to make sure that their investments are helping meet brand objectives. Rights holders that can't prove their value during this time will risk losing sponsors at renewal time.
In GumGum Sports' latest guide "The New Era of Sponsorships," get the intel you need to build long term, successful partnerships that renew year-over-year.
Download today and get everything you need to know about partnerships in 2021, including five crucial steps that you must take to maximize value for sponsors.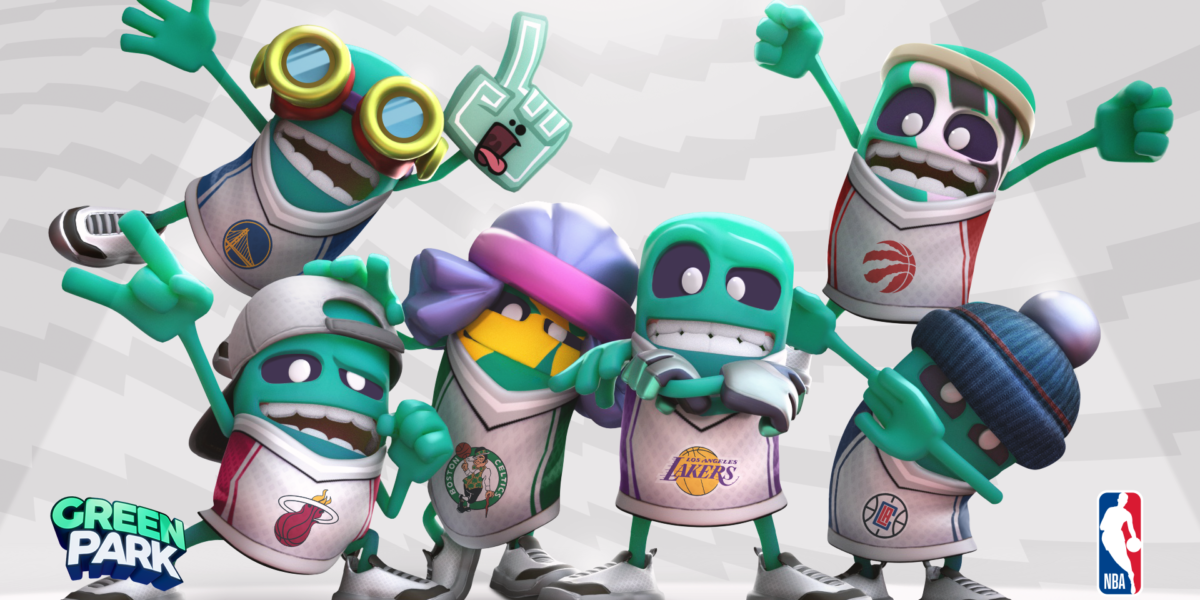 Mobile game developer and publisher GreenPark Sports has secured a $14 million Series A round — and a multi-year deal with the NBA.
The company was founded in 2018 by YouTube co-founder Chad Hurley, Zappos co-founder Nick Swinmurn and BLITZ co-founder Ken Martin in an effort to "reimagine the role of today's digitally-native fan."
Along with existing investors SignalFire and Sapphire Sport, the Series A round included:
Sinclair Broadcasting
Steve Chen, co-founder of YouTube
John Burbank, Passport Capital
Courtney Reum, co-founder of investment group M13
Galaxy Interactive
ADvantage
"May the best fan win."
Users will be able to compete in challenges against other NBA team fans, with avatars outfitted in NBA gear, in "the metaverse for sports fans" when the app launches in early 2021.
GreenPark is also launching a similar game in partnership with the League of Legends Championship Series next year.
Big Opportunity: Mobile accounted for 60% of the global video game market in 2019, generating $49 billion in revenue from 1.36 billion gamers. The segment is projected to grow to $56.6 billion by 2024.
BioSteel signed a deal with the Philadelphia 76ers, becoming the team's official sports drink and replacing longtime partner Gatorade.

Steph Curry sat down with Barack Obama on Instagram Live for a discussion about key themes from Obama's new memoir. It was the former president's first-ever IG Live.

Athletes participating in the Tokyo Olympics will have to provide a negative COVID-19 test taken within 72 hours of arrival and will be tested every 96-120 hours during the event. 

LeBron James signed a two-year, $85 million extension with the Los Angeles Lakers, taking him through the 2023 season — when his oldest son, Bronny, is set to graduate high school and potentially heads to the NBA.
WEBINAR
Is Your Venue Team Prepared?

Reopening is constantly on everyone's mind. We've seen leagues open with and without fans, bubbled, and not. Ultimately the goal is to get back to a full-fan experience. Different sports teams and leagues have prepared for the short and long-term in-venue experience with fans, as well as the blending of the digital at-home experience.
Join us on Thursday, December 3 at 1 PM ET as Christi Bedan of the Tampa Bay Buccaneers, Tim Clark of NASCAR, and Don White of Satisfi Labs join Front Office Sports to discuss reopening strategy & planning (as well as the communication of those plans), fan-experience best practices, new industry trends, and the lasting impact COVID will have on the in-person experience for sports.
The S&P 500 ended at a record high for the second straight day as U.S. stocks mostly finished higher. Here's a look at how sports-related stocks performed today.
Up:
Madison Square Garden Sports Corp. (NYSE: MSGS) gained 2.78%
Walt Disney Co. (NYSE: DIS) gained 2.78%
Wynn Resorts (NASDAQ: WYNN) gained 2.70%
Down:
Monarch Casino & Resort (NASDAQ: MCRI) dropped 6.38%
Allied Esports Entertainment (NASDAQ: AESE) dropped 3.85%
Camping World Holdings (NYSE: CWH) dropped 3.51%
(Note: All as of market close on 12/02/20)
Front Office Sports College, a newsletter covering the rapidly evolving college sports industry, launched today. This week, Amanda Christovich discusses the NIL power of Sarah Fuller, a COVID-19 vaccine timeline's impact on college sports, and UConn's finances as they return to the Big East.
According to investment lawyers and a prominent former financial regulator, Barstool Sports founder Dave Portnoy could come under scrutiny for his touting of Penn National stock, the company that acquired a chunk of Barstool earlier this year.
Major League Cricket has secured a key long-term investment from the Knight Riders Group, which is majority-owned by Bollywood star Shah Rukh Khan.
Illinois vs. Baylor Men's Basketball: The No. 5 Fighting Illini and No. 2 Bears, both undefeated, are facing off as part of the Jimmy V Classic in Indianapolis. Baylor is coming off a rout of Washington that saw star Jared Butler lead scorers with 20 points. Illinois trounced Chicago State 97-38 in its last outing.
How to watch:
10 p.m. ET on ESPN
Betting odds:
Baylor -5.5 || ML -250 || O/U 144.5