The Walt Disney Co. has its answer to the splashy, kid-focused NFL wild-card game that ViacomCBS announced last month.
ESPN's Appeal to Young Fans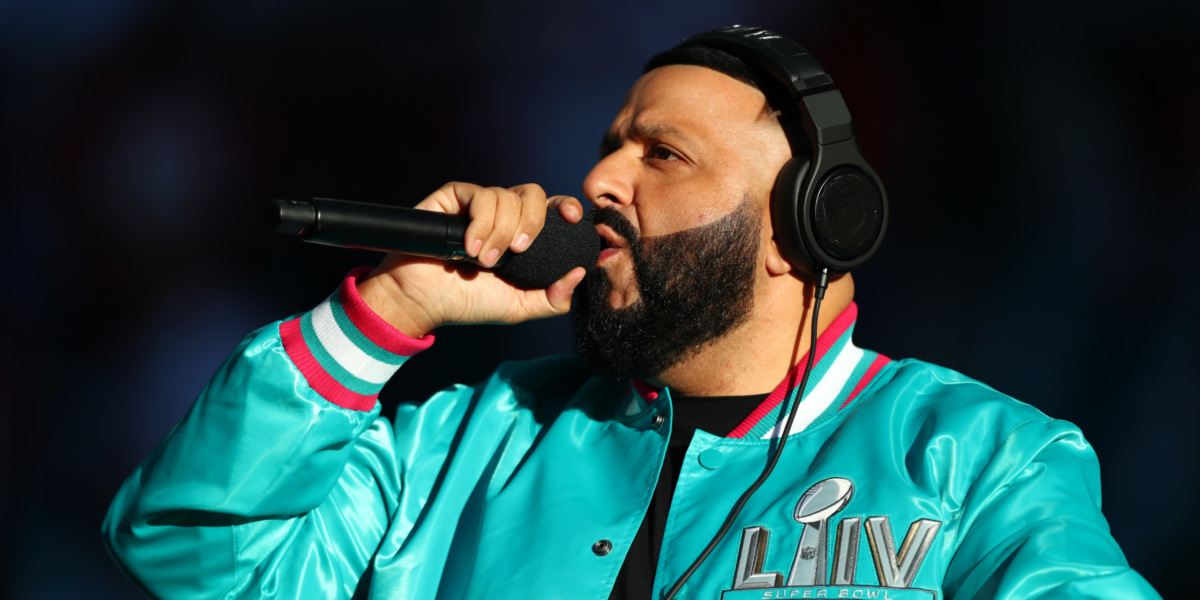 ESPN has tapped an eclectic cast for its first "MegaCast" coverage of an NFL wild-card playoff game, making a play to acquire new viewers as NFL media rights negotiations are underway.
Specialized coverage of Baltimore Ravens-Tennessee Titans on Jan. 10 will air across six Walt Disney Co. networks — ESPN, ESPN2, ESPN+, ESPN Deportes, ABC, and Freeform — and feature announcers and analysts from multiple ESPN shows.
ESPN's Maria Taylor, Jesse Palmer and unannounced special guests will target younger fans with a "Watch Party" on Disney's Freeform channel, and include pop culture conversations alongside game commentary.
DJ Khaled, who hinted in a tweet that he has "surprises" in store, will perform at halftime during the Freeform broadcast. The Grammy-winning artist is known for his collaborations with superstars like Drake and Beyoncé.
The network will tap its more traditional NFL talent for the other broadcasts, including a betting and analytics-focused ESPN+ stream.
ViacomCBS plans to air its own Jan. 10 wild-card game on Nickelodeon with special effects like slime and virtual filters.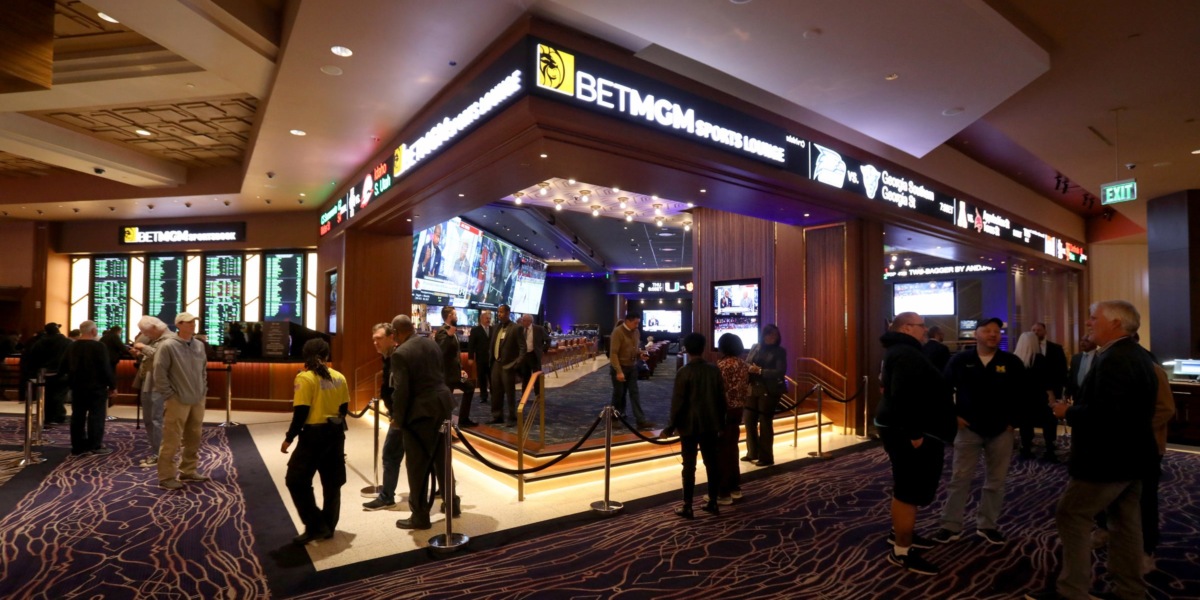 MGM Resorts' latest $11 billion proposal to take over British online gambling company Entain was rejected. A previous $10 billion, all-cash offer was also rejected.
Entain said both offers "significantly undervalued" the company, and requested rationale behind why the two companies should join.
Entain, previously GVC Holdings, is MGM's partner in its sports betting operation BetMGM. The venture's mobile app is live in eight U.S. states and plans to be in more than 20 by the end of 2021.
In 2018, GVC acquired betting and gambling company Ladbrokes in a $5 billion deal, making it one of the largest gaming companies in the U.K. It rebranded as Entain in December.
The combination of MGM and Entain's brick-and-mortar and online presences would make them a unique force in the industry. Online gambling has surged during the coronavirus pandemic with bettors restricted to their homes and many casinos shut down.
U.S. Betting Revenue Through 2020 Q3
iGaming: $1.07 billion, up 205%
Sports Betting: $677.8 million, up 27%
Slots: $13.24 billion, down 38.3%
Table Games: $3.63 billion, down 42.6%
MGM competitor Caesars Entertainment recently acquired U.K.-based William Hill — which has substantial mobile sports betting market share in the U.S. — for $4 billion.
MGM shares dropped nearly 6% Monday, while Entain's jumped nearly 30% following news of the initial offer.
SPONSORED
5 Stocks You Can Buy For Under $49

The stock experts at The Motley Fool have been providing investment guidance to help members build the financial futures they've envisioned since 1993.
With their Stock Advisor service, you can build a portfolio that reflects your interests, budget, and investing philosophy.
Right now, you can get five stock picks from the experts currently listed under $49, absolutely free. All you need to do is enter your email.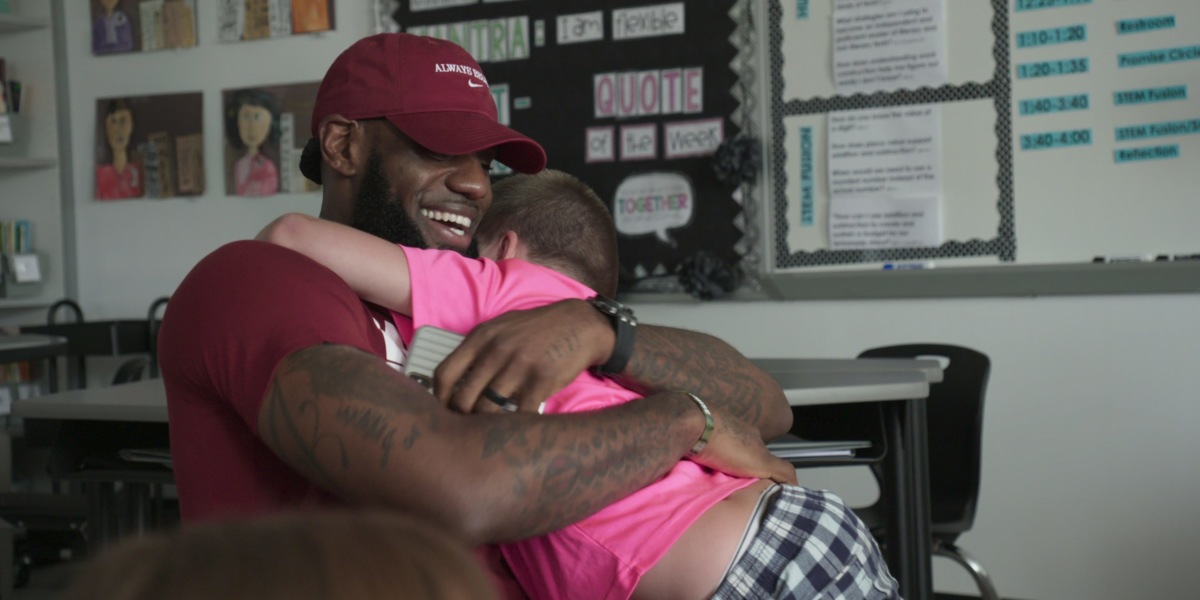 Defunct short-form streaming service Quibi is reportedly in "advanced talks" to sell its content catalog to Roku.
Film mogul Jeffrey Katzenberg's project infamously raised $1.75 billion with a plan to develop mobile-first content before launching last April. The $4.99 per month service never gained traction, and the company announced in October that it was shutting down.
In addition to shows with big stars like Will Smith and Chrissy Teigen, Quibi had a lineup of sports content.
LeBron James-produced "I Promise"
Steph Curry-produced "Benedict Men"
Megan Rapinoe-hosted "Prodigy"
Sneaker show "You Ain't Got Those"
TSN's "SportsCentre AM"
ESPN's "The Replay"
WWE female superstars' show "Fight Like A Girl"
Roku makes the most popular streaming device in the U.S. and has been pushing into content with its ad-supported Roku Channel. Its platform could increase the appeal of Quibi's shows, which were designed for on-the-go mobile viewing — less than ideal with potential viewers at home amid the pandemic.
Quibi had reportedly also pitched NBCUniversal on a sale.
Prior to its launch, Quibi generated more than $150 million in revenue from advertisers like Pepsi, Walmart and Anheuser-Busch. The company reportedly had $750 million in cash on hand when it shut down.
FBS public schools have committed to as much as $107.6 million in buyout-related payments to football head coaches and assistants this season.

The 2021 NCAA Men's Basketball Tournament will be held entirely in Indiana, with the majority of the 67 games taking place in Indianapolis.

The Los Angeles Chargers, New York Jets and Jacksonville Jaguars fired their head coaches after the final game of the NFL season. 

Villanova is again pausing all men's basketball activities due to COVID-19 issues within the program. The Wildcats' next three games have been postponed.
SPONSORED
Your Daily Guide To The NBA

The NBA is back in full swing and the new season brings with it many burning questions, including…
Will LeBron defend his title?
Will Kevin Durant take over the East?
Will James Harden find happiness?
For insights on these topics and more, sign up for The Association: a daily NBA newsletter delivering quick-hitting analysis to your inbox every afternoon.
U.S. stocks fell on the first trading day of 2020 with many analysts pointing to the recent COVID-19 surge for the sharp drop from New Year's Eve, when the market set records. Here's a look at how sports stocks performed:
Up:
Daktronics (NASDAQ: DAKT) was up 2.78% 
Lululemon (NASDAQ: LULU) was up 2.40% 
AT&T (NYSE: T) was up 2.40%
Down:
Dave & Buster's Entertainment (NASDAQ: PLAY) was down 10.03%
Allied Esports Entertainment (NASDAQ: AESE) was down 7.59%
Penn National Gaming (NASDAQ: PENN) was down 6.34%
(Note: All as of market close on 1/4/21)
Former NBA forward Ulysses "Junior" Bridgeman is the new owner of legacy Black media company Ebony after bidding $14 million for it in U.S. Bankruptcy Court. Bridgeman, 67, has flourished as a businessman since retiring from the NBA in 1987. 
There are some digital squatters on LeBron James' "Space Jam" revival. Two friends are selling jam on a potentially coveted web domain and have offered it to Warner Bros. for $1 million, with the vast majority of a potential sale going to charity. 
Another U.S. investment group has entered European soccer with ALK Capital's purchase of English Premier League team Burnley. Led by former Real Salt Lake CEO Alan Pace, ALK secured an 84% stake in the team last week.
Dallas Mavericks vs. Houston Rockets: The Mavericks (2-4) and Rockets (2-2) will both get their star players back — Luka Doncic and James Harden, respectively — after losing them for a game each due to injuries. Houston showed it could win one without its superstar, getting a victory over the Sacramento Kings on Saturday, while Dallas is coming off a loss and will play its first back-to-back set of the season.
How to watch:
8 p.m. ET on NBATV
Bettings odds:
Rockets -3.5 || ML -150 || O/U 228.5