The PGA Tour announced that Tiger Woods — not Phil Mickelson — won the new Player Impact Program and its $8 million grand prize. Back in December, Mickelson mistakenly tweeted that he'd won it. Tiger's response on Wednesday: "Whoops."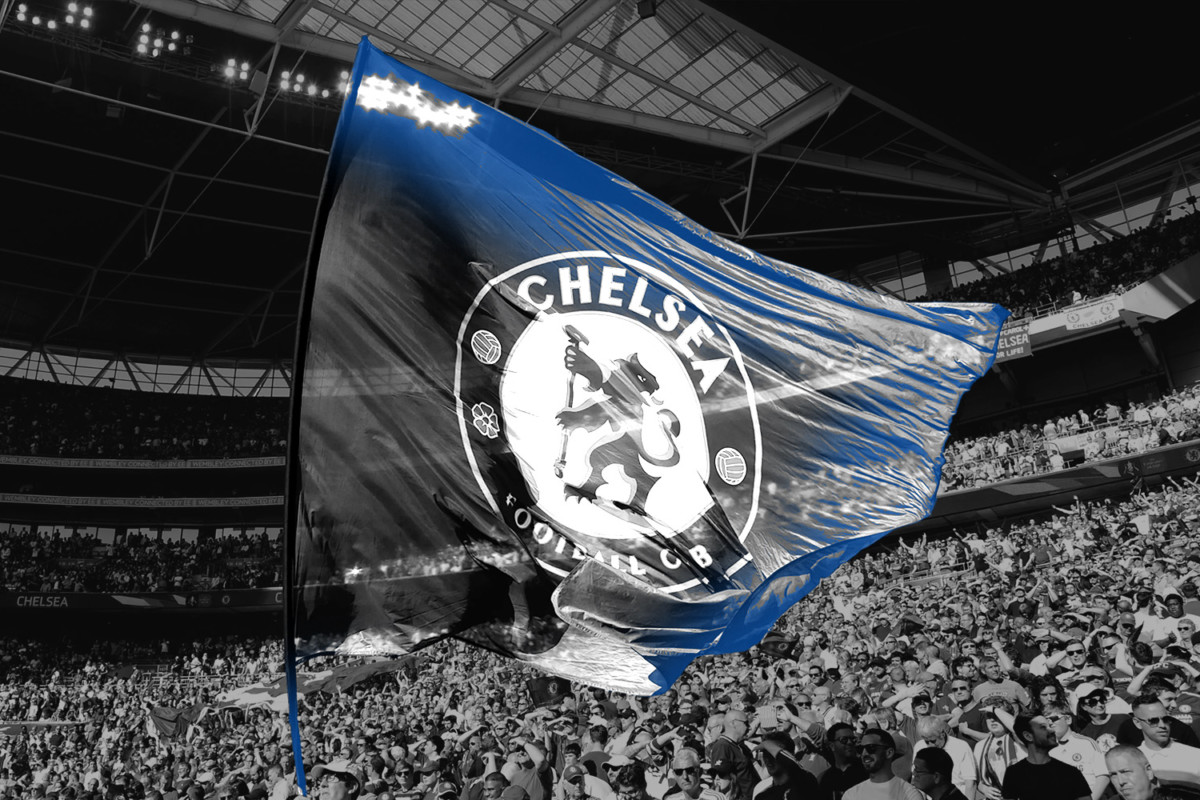 Russian oligarch Roman Abramovich is seeking at least $4 billion for Chelsea FC and has set a deadline of Friday for interested parties to submit their bids for the Premier League club.
According to Forbes, Chelsea was tied with the Boston Celtics as the 25th-most valuable sports franchise in the world in 2021 and worth $3.2 billion.
The 55-year-old Russian — worth roughly $13.5 billion — gave direct control of Chelsea to trustees of the club's charitable foundation last week.
That decision was met with skepticism, causing the trustees to seek legal advice due to concerns about whether a foundation was suitable to run a club.
Now, Abramovich will sell Chelsea for the right price.
Abramovich has turned down offers worth $3 billion for Chelsea in the past.
Swiss businessman Hansjörg Wyss said he has received an offer to purchase the club.
Los Angeles Dodgers part-owner Todd Boehly has emerged as a potential buyer.
Former UFC featherweight and lightweight champion Conor McGregor has also expressed interest.
Abramovich bought Chelsea in 2003 for $233 million from British businessman and former Leeds United owner Ken Bates. In January, Chelsea's debt to Abramovich reached $2 billion for his 18 years as owner.
Hot and Cold
Chelsea recorded a post-tax loss of $196.4 million for the year ending June 30, 2021, but it is one of six Premier League clubs expected to earn a combined $1.3 billion in sponsorships this season — quadruple what the other 14 clubs will make collectively.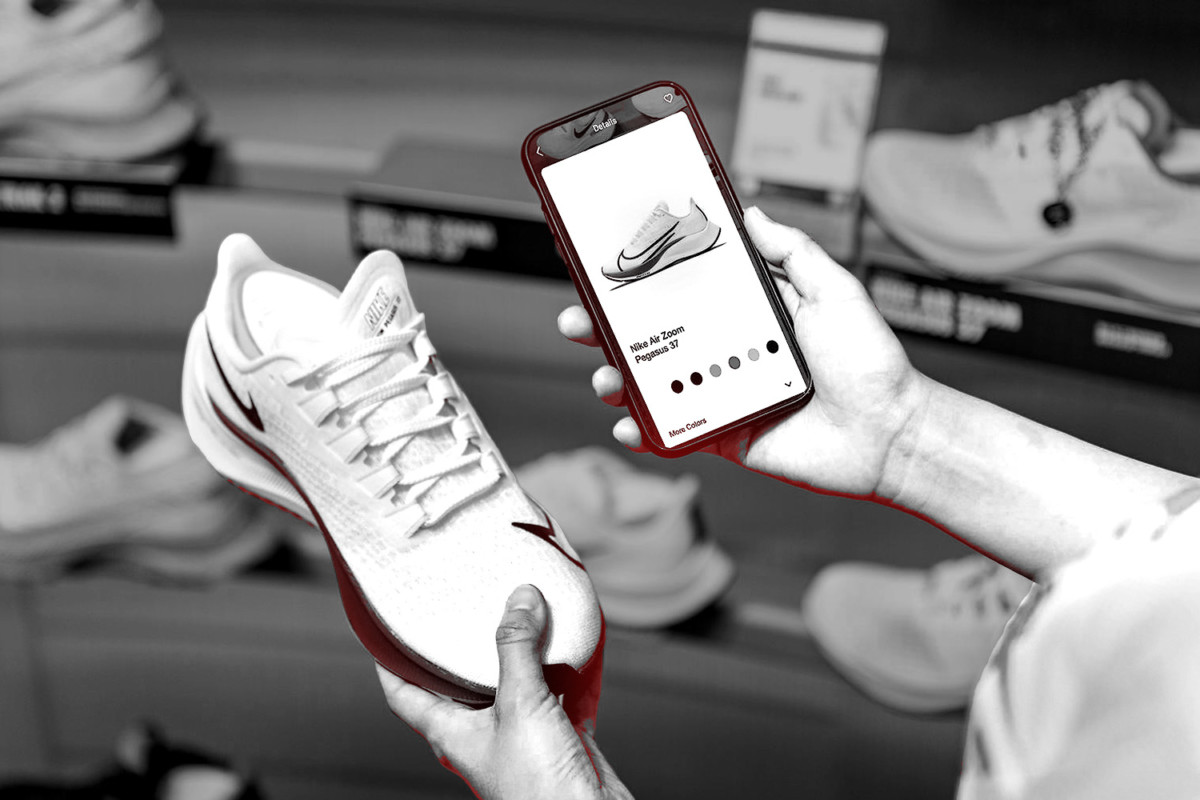 Apple, Nike, and many other companies are ceasing sales in Russia.
Apple helped instigate a rapid exodus of businesses from the nation of 135 million due to its ongoing assault on Ukraine.
The company is pausing all product sales and removing Russian news sources RT News and Sputnik News from its App Store. It has not cut off its Russia-based App Store, according to reports from late Tuesday.
Bloomberg reporter Mark Gurman estimated Apple's annual sales in Russia in the "low-single-digit billions."
Nike shied away from political statements in cutting off online sales to the region, saying it "cannot guarantee delivery of goods to customers in Russia."
The NHL is cutting off business-partner relationships in Russia and suspending Russian language news and social media sites. MassMutual and CCM both paused marketing efforts featuring Russian star Alex Ovechkin.
Disney, Sony, WarnerMedia, and Universal are putting film releases on hold in the country.
Ford Motor Co. and Mercedes Benz-owned Daimler Truck AG are also stopping operations in Russia, as are several energy companies.
Apple's Reversal
Prior to Russia's attack on Ukraine, Apple had been expanding operations in the country.
The company opened a corporate office in Moscow last month in response to a push from Russia for tech firms to establish a physical presence in the country.
SPONSORED BY EDJSPORTS
Tackle The Draft at Football Outsiders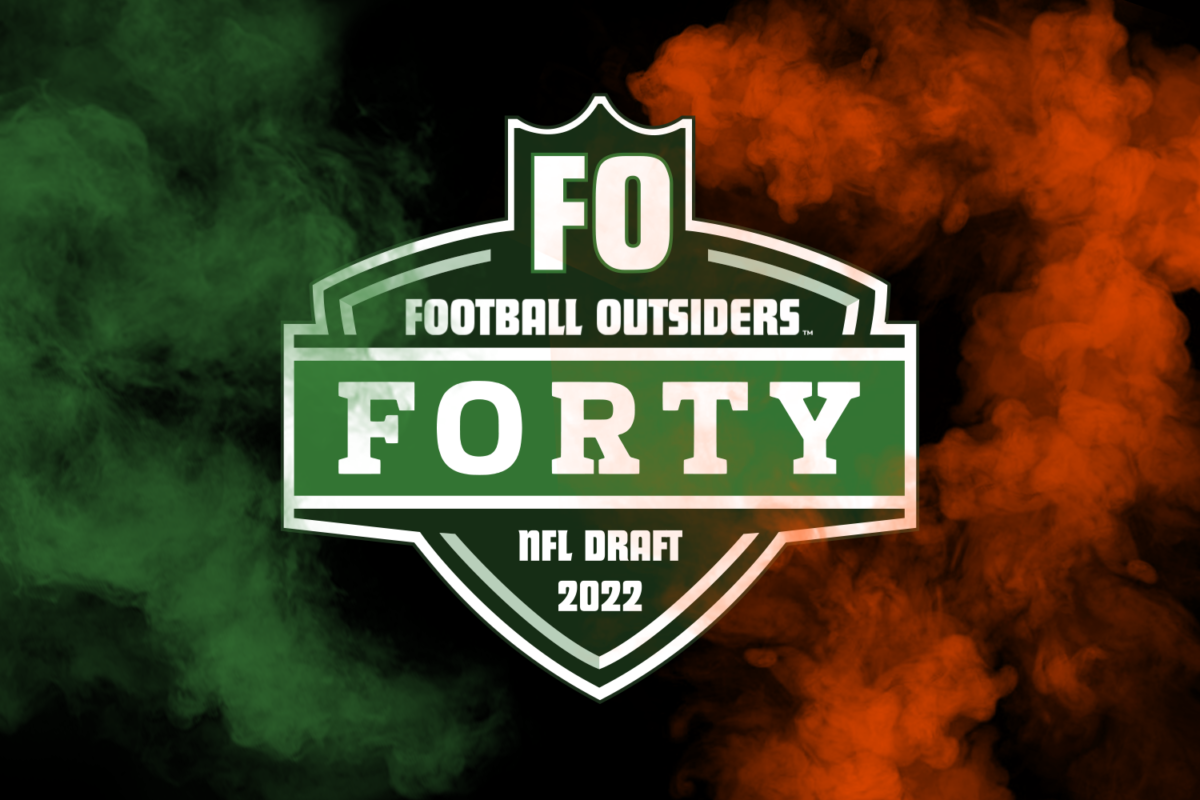 Football Outsiders has been a force in football analysis and data for 20 years. And now they're covering the NFL Draft from every angle through Football Outsiders' qualified lens.
With in-depth reporting from the Senior Bowl and NFL Combine, as well as scouting reports and proprietary data, Football Outsiders' NFL Draft coverage helmed by Mike Tanier provides a depth of coverage and access not found from your average draftnik.
Learn all about top prospects with Football Outsiders' first-ever FO 40 and Fantasy 40 big boards of potential NFL Draftees who could make a big impact on the field as well as in your bets and fantasy leagues.
It's a head start for football fans, bettors, and fantasy players.
Join Football Outsiders, where football never ends.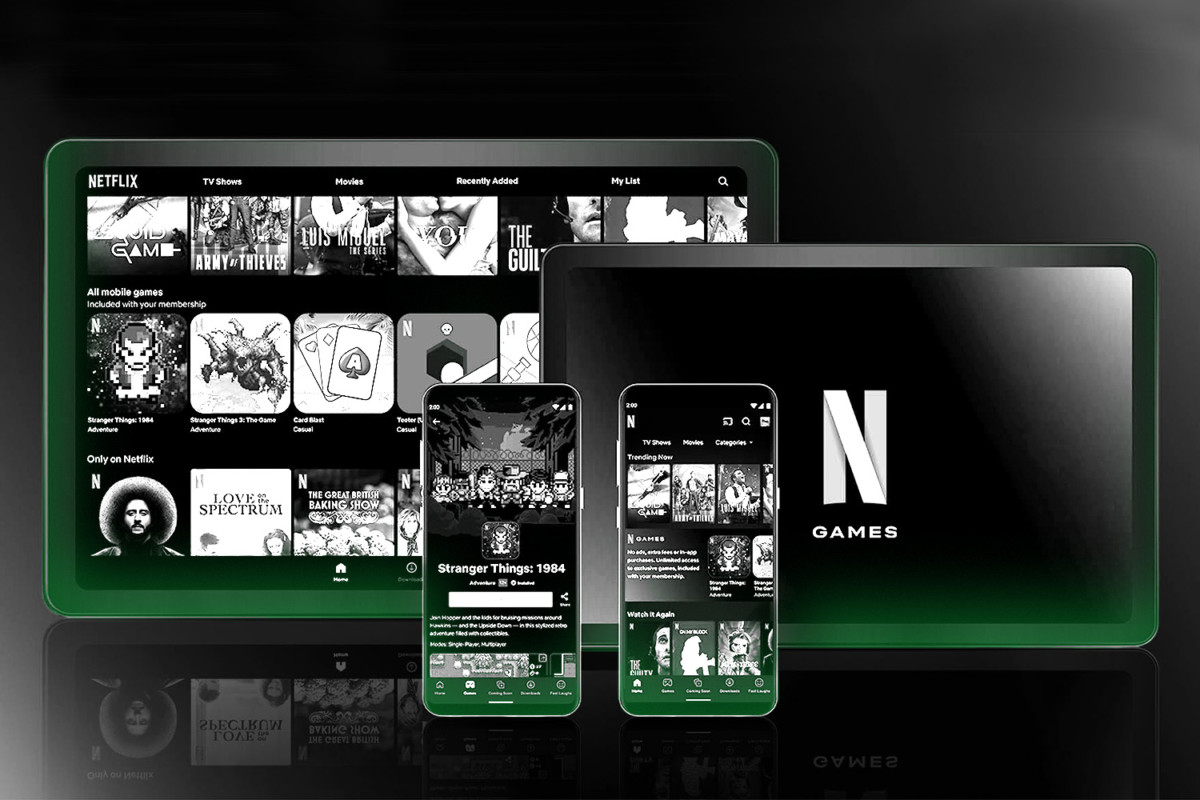 Netflix has reportedly offered to acquire Next Games, the developer behind "Stranger Things: Puzzle Tales" and two "Walking Dead" mobile games, for around $72 million.
The proposed deal, which expands the streaming giant's push into gaming, is expected to close in the second quarter of the year. Netflix has already expressed its interest in live sports, too, particularly Formula 1.
Netflix hired Mike Verdu, Facebook's former vice president of augmented reality and virtual reality content, as the company's vice president of games.
In September, the company acquired "Oxenfree" video game developer Night School Studio.
It began offering its first mobile games to subscribers in November, including "Stranger Things: 1984," and "Shooting Hoops."
The same month, Netflix licensed the 2016 game "Asphalt Xtreme" exclusively for subscribers.
Verdu hinted that the acquisition will allow Netflix to make its own games, expressing in a blog post that the acquisition will help "build a library of games for our members to enjoy."
During the acquisition of Night School Studio, Verdu said Netflix will "continue working with developers around the world" and "deliver a great collection of exclusive games designed for every kind of gamer."
Next Games' Next Move
The mobile game developer's board of directors has recommended that shareholders accept Netflix's offer. Next Games reported $30.1 million in 2020 revenue, and 95% came from in-game purchases.
Verdu emphasized that the games will be included in Netflix's preexisting membership.
SPONSORED BY OPENFORTUNE
Fortune Cookie Naming Rights?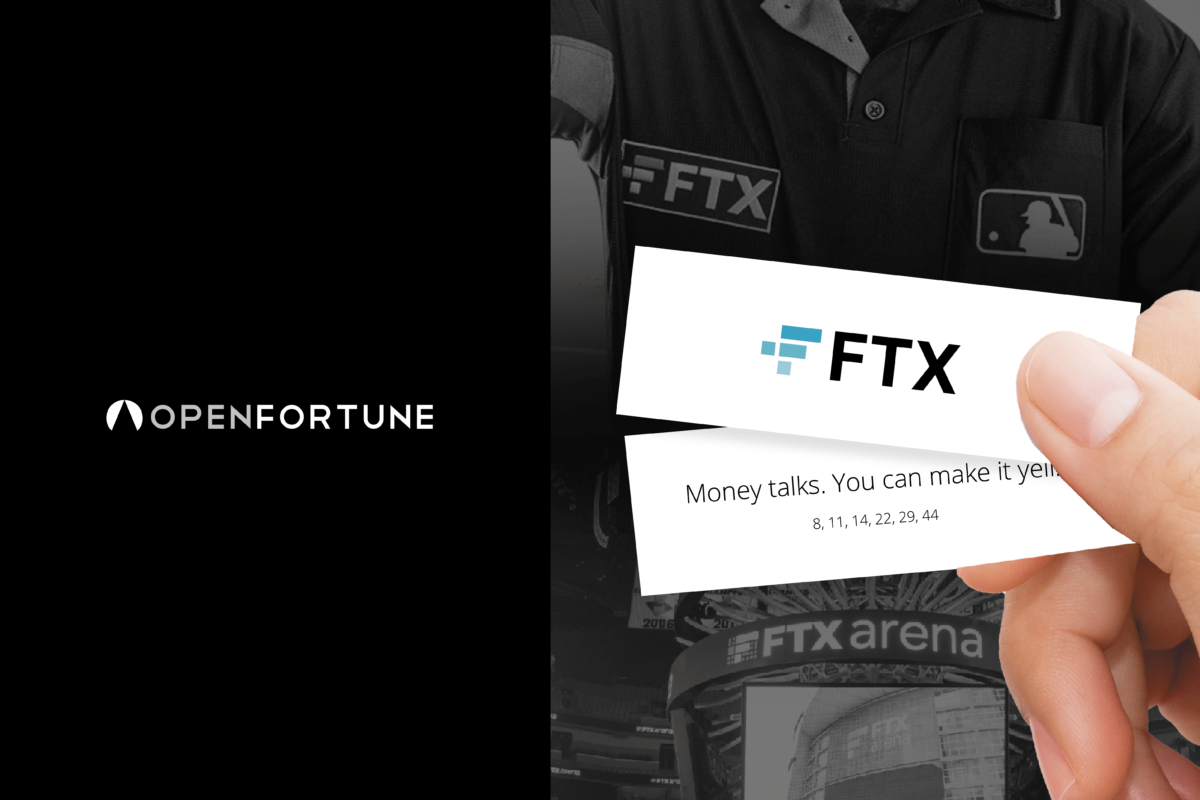 Stadiums. Jersey patches. Formula 1. UFC. Fortune cookies. 
Why fortune cookies?
52% Order

Asian food at least once-a-month

99% Open

their fortune cookie

84% Recall

what is on the slip
OpenFortune, the media company that designs, produces and distributes ~90% of the fortune cookies in the U.S. has turned its billions of fortune cookies into a sponsorship asset (don't worry … fortunes and lucky numbers remain). 
Sound crazy? The proof is in the partnerships. 
Click here to learn why brands like FTX, ZipRecruiter, Zelle and many others partnered with OpenFortune.
Market Movers
U.S. stocks experienced gains across all three major indexes on Wednesday. Here's a look at how sports-related stocks performed:
(Note: All as of market close on 3/2/22)
The New York Knicks (25-36) face the Philadelphia 76ers (37-23) on Wednesday at Wells Fargo Center.
How to Watch: 7:30 p.m. ET on ESPN
Betting Odds: 76ers  -10.5 || ML -550 || O/U 223* (Bet on DraftKings)
Pick: Expect the Knicks to keep things close. Take New York to cover.
*Odds/lines subject to change. T&Cs apply. See draftkings.com/sportsbook for details.