The final obstacle to the Denver Broncos' sale by auction was cleared on Thursday when a settlement was reached between the trustees of the Pat Bowlen estate and surviving members of the Edgar Kaiser Jr. estate, followed by a motion to dismiss the Kaiser's ROFR appeal. The team's final sale is expected to land between $4.5 billion and $5.5 billion.
Boehly Reportedly Frontrunner As Chelsea Deadline Arrives
The deadline for Chelsea FC bidders to submit their final offers has arrived — and Todd Boehly's group is thought to be the frontrunner, according to the BBC.
If Boehly wins, he would beat out a consortium led by Sir Martin Broughton, the Ricketts Family Investment Group, and Stephen Pagliuca's group. The four bidders reportedly agreed to make all-cash offers and will "not load debt onto the club."
Boehly, who is an owner of the Los Angeles Dodgers, Lakers, and Sparks as well as Cloud9 and DraftKings, is estimated to be worth $4.5 billion as of Thursday — the 661st-richest person in the world.
The club is estimated to be worth $2.4 billion.
Deadline Decision
With recommendations from the Raine Group, current owner Roman Abramovich will make the final decision with the team's board. The sale could fetch as much $3.61 billion, but it will not necessarily go to the highest bidder — Sports Business Journal reported that "the future guardianship of the club" will be prioritized.
Following Thursday's reported 5 p.m. ET deadline, the winner is expected to be confirmed next week with approval from the U.K. government, which recently sanctioned Abramovich for his ties to Vladimir Putin.
On Thursday, Chelsea's director Eugene Tenenbaum was also sanctioned.
Last month, Reuters reported that Abramovich handed Tenenbaum control of the club on the day of the Ukraine invasion.
Abramovich will not be able to make money off the sale despite purchasing the team for roughly $233 million in 2003.
Lawsuit Seeks to Stop Formula 1's Miami Race Before It Starts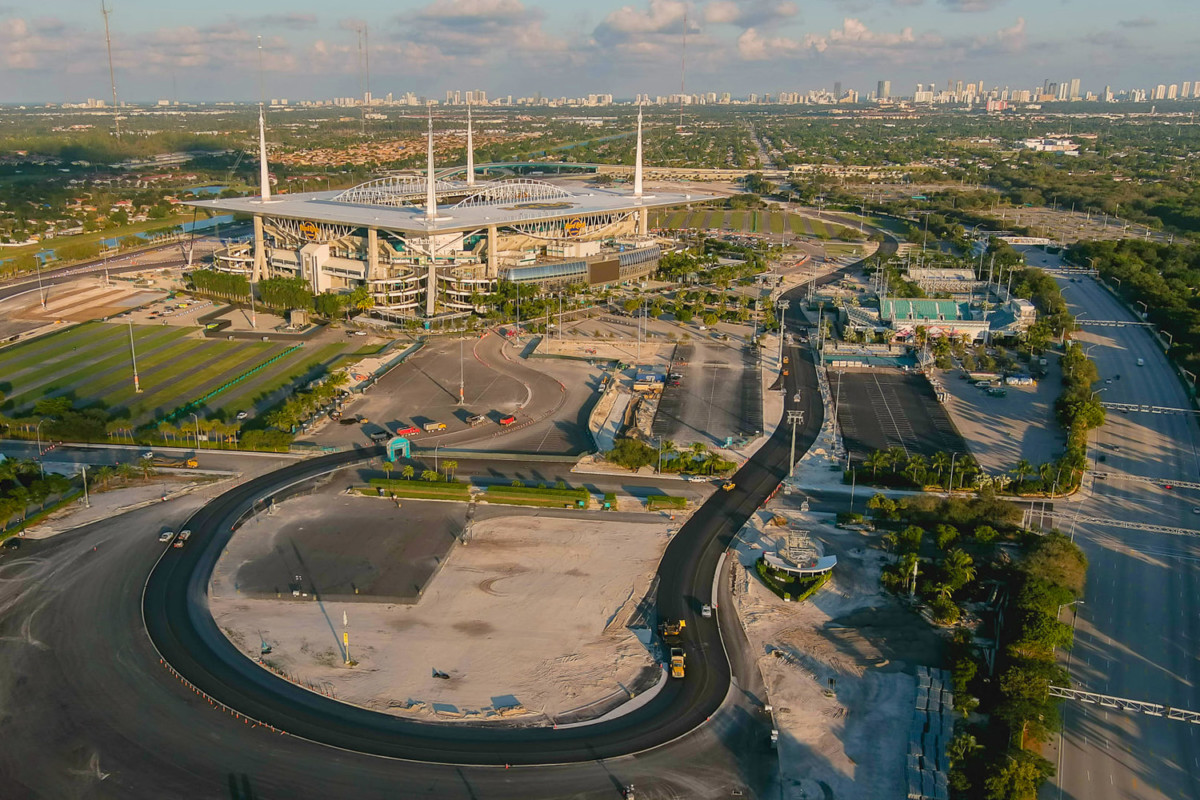 Weeks before the scheduled debut of Formula 1's Miami race, local residents are suing to stop the event from happening.
Miami Gardens residents filed a lawsuit to cancel the much-anticipated race on the grounds that noise from the May 6-8 event will "cause severe disruption and physical harm to Miami Gardens residents."
The plaintiffs, led by former Miami-Dade County commissioner Betty Ferguson, drew on findings from an engineering firm that the race will produce noise levels up to 97 decibels, "similar to the sound levels produced by a chainsaw," within a 2.5 mile radius.
Lawyers for both event venue Hard Rock Stadium and Miami Gardens said the judge should not rule before the city decides if it will issue a special event permit.
Miami-Dade circuit court judge Alan Fine echoed that sentiment, saying "Numerous courts before me have resisted the temptation to jump into something that hasn't been issued yet. Shouldn't I wait to see if the city manager issues the special events permit?"
Calls to Miami Garden officials from Front Office Sports were not immediately returned.
More Noise Coming
F1 is under contract to race in Miami Gardens for 10 consecutive years. In March, F1 confirmed reports from FOS by announcing that the racing series would come to Las Vegas on Thanksgiving weekend of 2023.
The two new U.S. races come on the heels of F1's surge in popularity with an assist from the Netflix docuseries "Drive to Survive." F1 reported a cumulative 1.5 billion viewers in 2021.
SPONSORED BY FITAID ENERGY
Recharge and Recover With Next-Gen Energy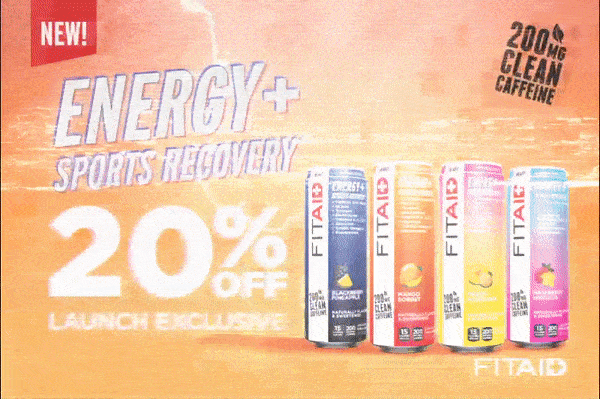 FITAID Energy® Clean Energy + Sports Recovery – the performance energy drink for athletes boosted with 200mg of clean caffeine from green tea. Naturally sweetened with no sucralose, no aspartame, and no compromises.
Clean caffeine from green tea charges you up to fight fitness fatigue while FITAID's original post-workout recovery blend of BCAAs, turmeric, electrolytes, and vitamins B, C, D3, E, fast tracks your recovery. All of their hand-picked ingredients have met the highest supplement standards and remain vegan, non-GMO, and gluten-free.
FITAID Energy® is available in 4 electric flavors: Mango Sorbet, Blackberry Pineapple, Peach Mandarin, and Raspberry Hibiscus. Drink ice-cold when you need a pre-workout or post-workout boost or a lift in everyday life. 
Recharge AND Recover with only the best recovery vitamins and supplements. Shop now for 20% off exclusively at launch.
Hotel-Motel Tax Increase Could Help Finance Titans' $2B Stadium
State lawmakers are exploring an additional funding plan that would help cover the costs of a new stadium for the Tennessee Titans in Nashville.
An amendment to a bill in the House finance subcommittee was submitted on Wednesday that would see Nashville's Metropolitan Council raise the city's hotel-motel tax from 6% to 7%.
The 1% increase is likely to generate $10 million in additional revenue per year.
Over a 20-year period, revenue from the increase would likely cover the $700 million Metro is spending.
The city hopes to have an enclosed stadium by 2026, and costs could reach $2 billion.
In January, the Titans planned upgrades at Nissan Stadium that would have cost up to $600 million. A month later, the Titans pivoted to exploring the possibility of a new stadium amid rising costs associated with the upgrades.
In March, Tennessee Gov. Bill Lee met with members of the state's legislature to request $500 million in bonds for the construction.
Playing the Long Game
The Titans' current lease requires the city of Nashville to pay for maintenance, and the team is owed at least $25 million in completed repairs. Even though the Titans are expected to pay nearly double the estimated cost of the upgrades to build a new stadium, the move is considered a long-term financial decision.
SPONSORED BY COLUMBIA UNIVERSITY
Build Your Story Today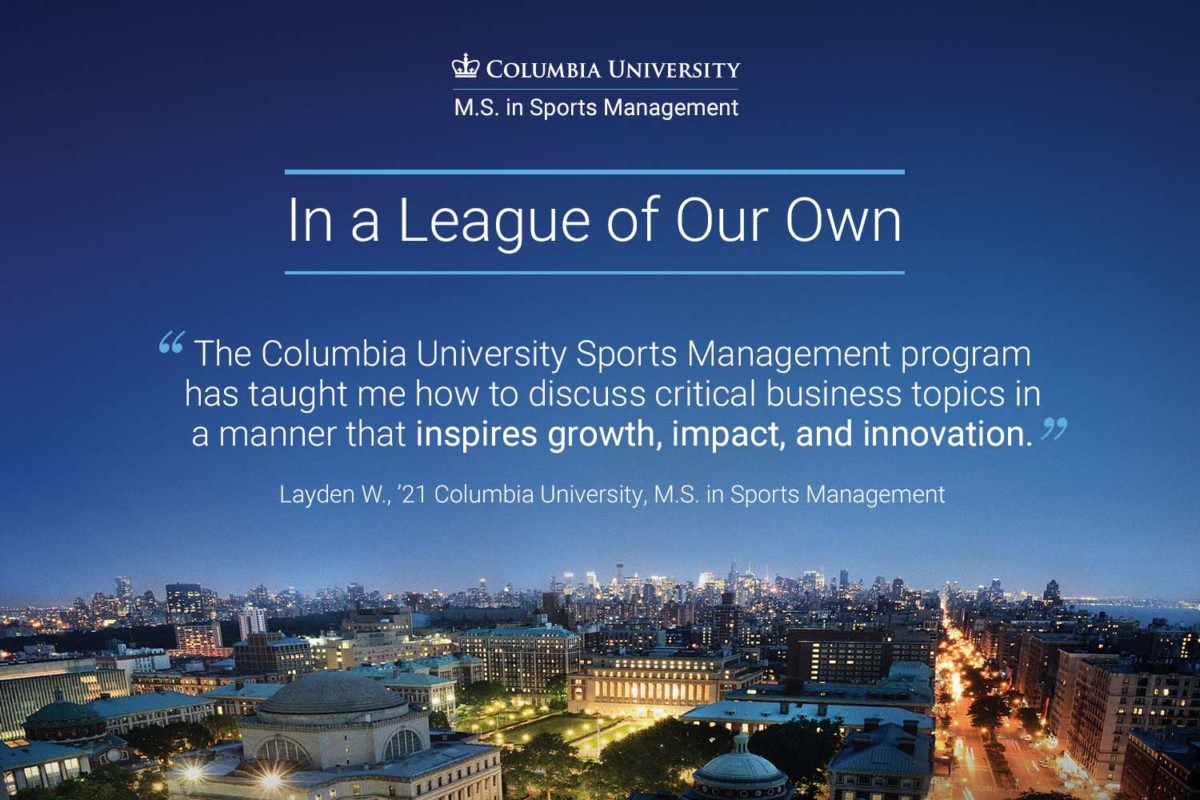 Have you been thinking about your future in the sports industry? Now is the time to put yourself first and join the Columbia University Sports Management Program.
Start your story by scheduling an hour for yourself and joining the program's leadership for an online information session on Tuesday, April 19 at 11 a.m. ET.
Hear from a current student, Dharna Jadeja, and learn why they are #InALeagueOfOurOwn.
Market Movers
U.S. stocks were mixed on Thursday. Here's a look at how sports-related stocks performed:
(Note: All as of market close on 4/14/22)
The Minnesota Wild (45-21-6) face the Dallas Stars (42-27-4) on Thursday at American Airlines Center.
How to Watch: 8 p.m. ET on ESPN
Betting Odds: Wild -1.5 || ML -125|| O/U 6
Pick: Expect the Stars to build on two consecutive wins. Take Dallas to cover.
Refer Friends to Score Your Favorite Team's Jersey
| | |
| --- | --- |
| SPONSORED BY | |
Front Office Sports is celebrating that Paramount+ is home to world-class soccer matches from around the globe by giving away three authentic official jerseys.
How can you score one? Refer your friends and colleagues to Front Office Sports. Copy and paste your unique link below and share it in an email or on your timeline. 
*NO PURCHASE NECESSARY. Enter between March 21, 2022 @ 12:01 a.m. ET – April 30, 2022 at 11:59 p.m. ET. Open to US residents age 18+ only. 1 entry per person. Void where prohibited. See Official Rules for details.
Your custom referral link:
Or use these one-tap sharing methods:
Your referral count: [RH_TOTREF]