Kansas City didn't produce the only rough performance Sunday night.
Super Bowl Push for Streaming Subscribers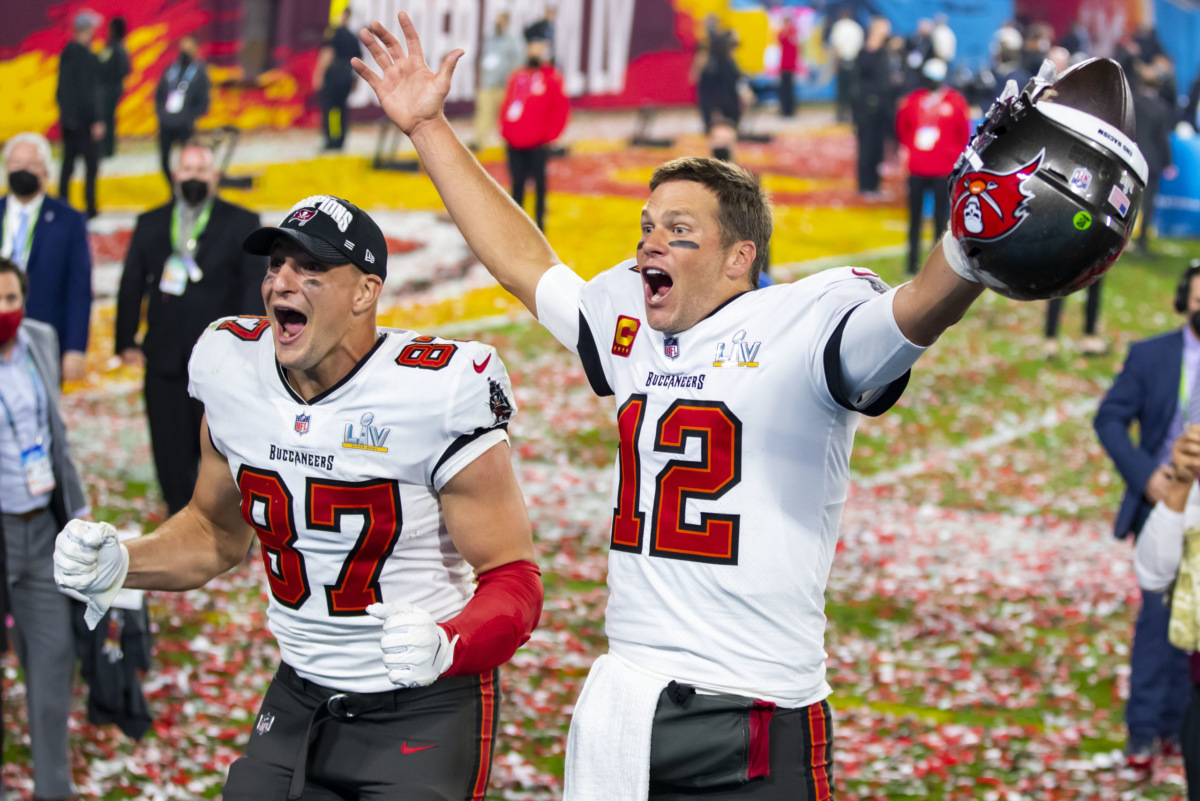 CBS was not ready for its own Super Bowl blitz.
The network sought to leverage the massive viewership from Super Bowl LV to draw attention to its streaming service — which is rebranding from CBS All Access to Paramount+ — devoting significant ad time to it during the game.
Viewers who attempted to watch the Big Game kickoff on CBS All Access were met with an error message, however, until those technical difficulties were resolved in the first quarter.
The streaming wars are in full swing among the major networks, as cord cutting rapidly becomes the norm.
Peacock, Comcast-owned NBCUniversal's streaming service, launched last July and reached 33 million subscribers by the end of 2020. NBCU is shutting down cable sports network NBCSN at the end of the year, partly to focus on boosting streaming offerings.
Disney, which owns ABC, reported over 120 million subscribers as of Oct. 3 between its three principle streaming services, Disney+ (73.7 million), Hulu (36.6 million) and ESPN+ (10.3 million). ESPN+ experienced issues of its own during January's UFC 257.
ViacomCBS lagged behind those two at the end of the third quarter, reporting just under 18 million paid subscribers to CBS All Access and Showtime OTT.
Sports and other live events are losing their ability to keep cable subscribers engaged as streaming services edge into the market.
Streaming now accounts for 68% of all U.S. TV watching, and only 30% of cable subscribers say that live sports are a reason to keep their service — a steep drop from 60% nine months ago.
Justin Timberlake Adds Grand Prix to Portfolio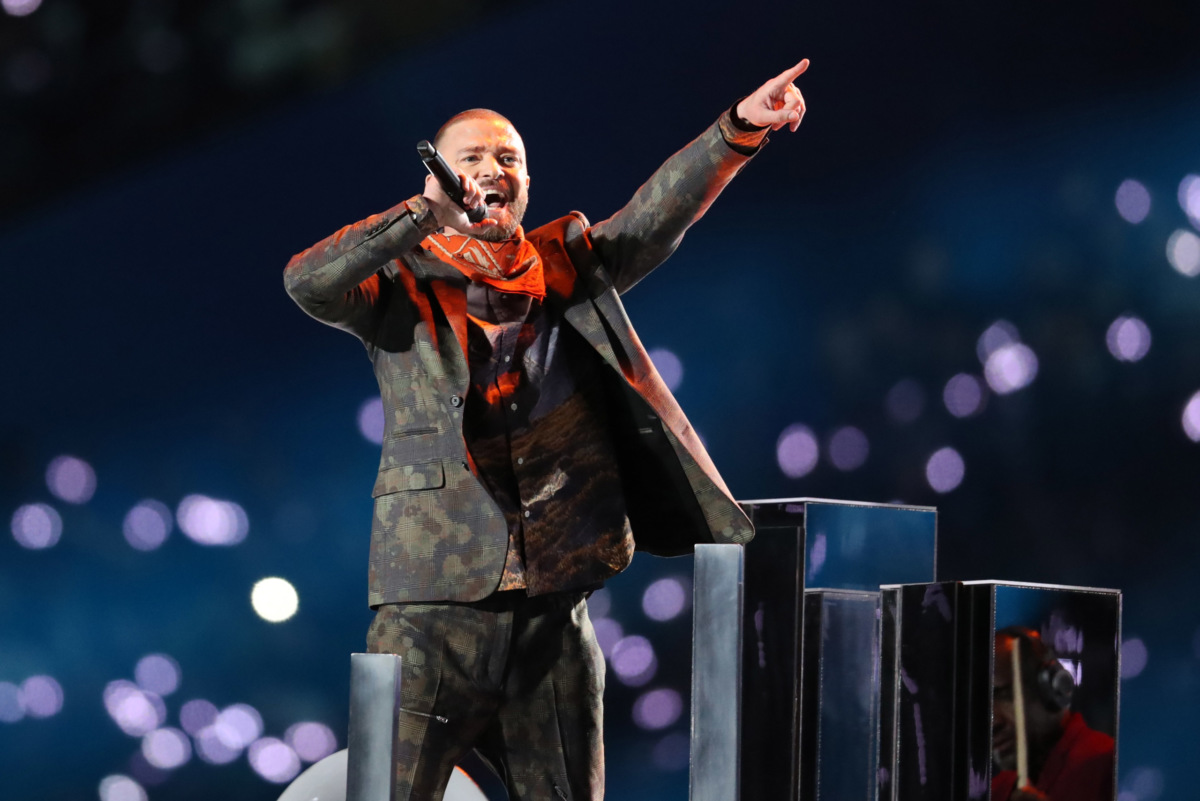 Pop star-turned-entertainment mogul Justin Timberlake is bringing his suit and tie to the racecourse.
The Tennessee native joined the Music City Grand Prix as a founding member. The IndyCar race debuts Aug. 6-8 in Nashville.
"Our group combines game changers in the world of business, music and motorsports," said Music City Grand Prix CEO Matt Crews. "Each brings something unique to the table that will be invaluable as we merge motorsports, music and food into a one-of-a-kind event."
Other investors include country music executive Scott Borchetta — who is president and CEO of the Big Machine Label Group and a recently announced NASCAR team owner — and driver Justin Marks. Marks' Trackhouse Racing team added Pitbull as an owner last month.
The Grand Prix investment adds to Timberlake's portfolio of sports endeavors.
Owned Mirimichi Golf Course in Memphis from 2009-14.
William Rast, Timberlake's clothing brand, sponsored the late IndyCar driver Dan Wheldon.
Became a minority owner of the Memphis Grizzlies in 2012.
Joined Tiger Woods as a lead partner in the Hurricane Junior Golf Tour in 2017.
Joined an ongoing effort to bring an MLB team to Nashville through the Music City Baseball group in 2020.
"Incorporating music and sports is interesting to him," John Loar, another investor in the Nashville MLB project, said about Timberlake.
COURSE
Get Insight Into the Biggest Events in Sports

The Champion has been crowned and the Halftime show was epic. Learn how it all comes together in Sports Marketing Essentials, presented by Pepsi. 
The free online course consists of eight-lessons, including Super Bowl Marketing, where PepsiCo leaders discuss how their brands activate around one of the world's most-watched sporting events. Additional modules include how to leverage athletes, the emergence of esports, understanding data and pivoting in a post-COVID world.
Complete the course by February 28th and you'll be entered for the chance to win an Aaron Judge autographed baseball. Plus, you'll earn a digital badge to proudly display on your social media upon completion. 
Register today! 
Bally's Acquisition Streak Continues
A casino giant wants to swap chips for clicks.
Bally's Casinos doubled down on its investment in sports betting with the acquisition of SportCaller. The gambling conglomerate will leverage the free-to-play sports game provider to launch its own games, and draw in gamers abroad and in U.S. states where sports betting is not currently legal. Terms of the deal were not disclosed.
"F2P products represent a core component of our interactive strategy to drive user acquisition to Bally's ecosystem," said Bally's President and CEO George Papanier.
Already a major name in casinos, Bally's is wagering hundreds of millions on getting its brand front and center with gamers and sports fans through TV and online channels.
In November, Bally's inked a deal with Sinclair Broadcast Group to rebrand its 21 regional Fox Sports networks under the Bally's name. The $85 million agreement lasts a decade, with an optional five-year extension.
That same month, Bally's acquired sports betting platform Bet.Works for $125 million. Bet.Works operates in New Jersey, Iowa, Indiana, and Colorado.
In January, Bally's acquired daily fantasy sports operator Monkey Knife Fight for around $90 million. The deal came three months after MKF, which is live in 37 states, scored a partnership with the NFL and its players' association.
The dominoes are falling quickly for sports betting in the U.S.
Twenty states and Washington D.C. already have legal sportsbooks up and running. Five other states have legalized sports betting but are still ironing out logistics before launch.
Arctos Sports Partners

filed

for a sports-related SPAC, Arctos Northstar, seeking to raise $275 million. Longtime MLB exec Theo Epstein, who joined the firm as "executive-in-residence" last week, is CEO of the new SPAC. 

Pedro Gomez, a longtime national MLB reporter at ESPN, died unexpectedly Sunday at the age of 58. Tributes from around the sports industry poured in on social media. 

Super Bowl LV MVP Tom Brady was the most mentioned player on Twitter during the game, with more than 1 million tweets about him on Sunday.

The Utah Jazz have won 15 of their last 16 games. Why? They're making more three-pointers per game than any team in the NBA. Get more stories like this in The Association, a free, daily NBA newsletter. Click here to subscribe.
SPONSORED
Sunday's Game On Social

This year's Big Game was one to remember, with the Tampa Bay Buccaneers claiming their second championship and Tom Brady taking home MVP and his record seventh ring.
Zoomph tracked all the conversations around the game, from the teams to fans and everything in between, and they're bringing it all into one report. Zoomph's Big Game Report will highlight:
The top brand advertisements and their performances on social media
A social performance breakdown of both teams
A wrap-up of The Weeknd's Halftime performance and the buzz around the show
U.S. stocks carried over momentum from last week with a rise today across all indexes. Here's a look at how sports-related stocks performed:
Up:
Allied Esports Entertainment Inc. (NASDAQ: AESE) gained 17.59%
Vista Outdoor Inc. (NYSE: VSTO) gained 5.64%
The Walt Disney Company (NYSE: DIS) gained 4.85%
Down:
GameStop Corp. (NYSE: GME) dropped 6.01%
Penn National Gaming, Inc. (NASDAQ: PENN) dropped 5.96%
fuboTV Inc. (NYSE: FUBO) dropped 5.25%
(Note: All as of market close on 2/8/21)
The Denver Nuggets (12-10) host the Milwaukee Bucks (15-8) tonight at Ball Arena as Nikola Jokic and Giannis Antetokounmpo both look to boost their standings in the MVP race. The Bucks are currently second in the Eastern Conference and the Nuggets are sixth in the West.
PJ Dozier and Gary Harris are out for Denver, with Jamal Murray and Facundo Campazzo are listed as questionable.
How to Watch:
9:30 p.m. ET on NBA TV
Betting Odds:
Bucks -4 || ML -165 || O/U 234