The San Francisco Giants entered the season as 100-1 longshots to win the World Series but finished with the best record in the majors. Should they win it all, multiple sportsbooks stand to lose more than $1 million each.
NFL Viewership Hits 6-Year High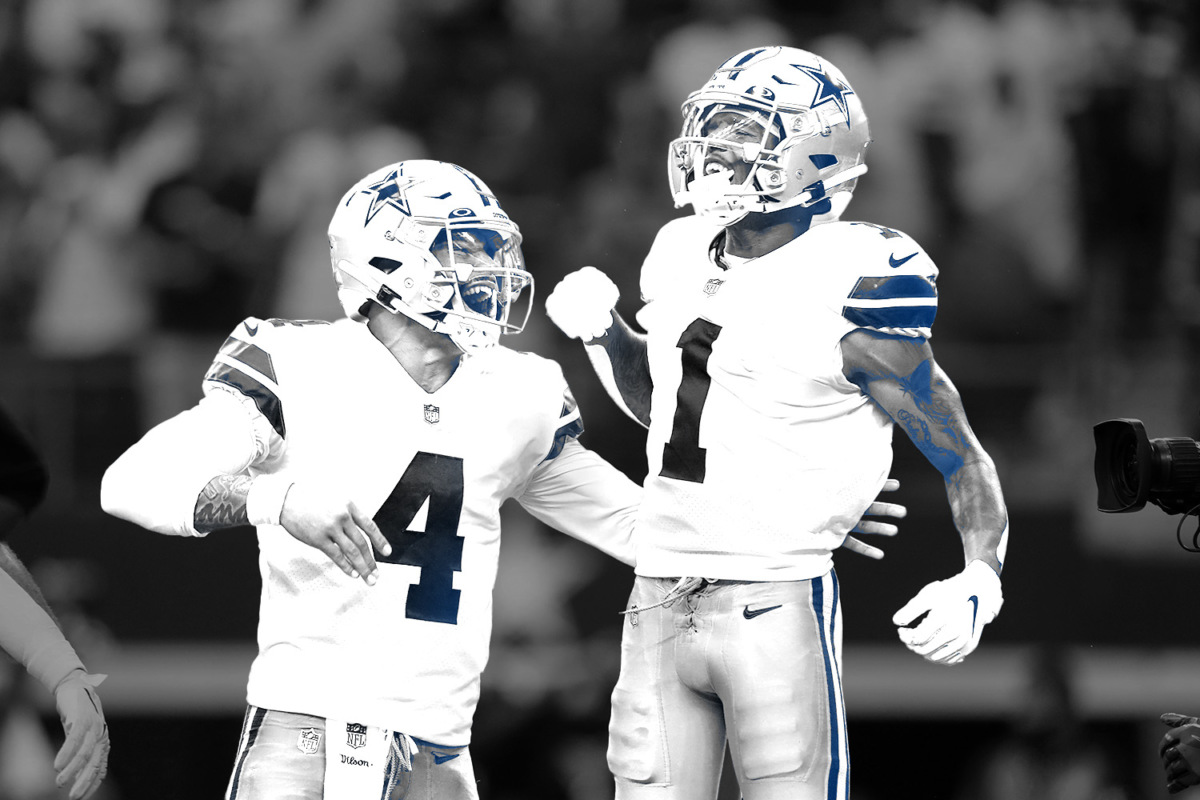 If the first four weeks are any indication of what's to come the rest of the NFL season, the networks will be cheering well beyond Super Bowl LVI in February: Viewership is the highest it's been in six years.
So far an average of 17.3 million television and digital viewers have tuned in during the first quarter of the season, a 17% increase from last year. CBS's viewership is up 22% from last year, and ratings for ESPN's "Monday Night Football" are up 24%.
The numbers are a sharp turnaround from last year's full-season ratings, which were down 10% compared to the year prior. That's good news for NFL broadcasters, who spent a total of $113 billion in media rights over the next decade in March.
There seems to be a few reasons for the initial spike.
Games have been exciting: The Tampa Bay Buccaneers' 19-17 win over quarterback Tom Brady's former team, the New England Patriots, became the most-watched "Sunday Night Football" game since 2012 with 28.5 million viewers.
There have already been 15 games this season decided in the final minutes of regulation or overtime.
ESPN debuted a telecast — dubbed the ManningCast — hosted by Peyton Manning and Eli Manning on ESPN2, which brought in 1.9 million viewers during the season's third week.
The NFL may get more international viewers soon, too. Last week, teams were granted permission to market in specific foreign countries for the first time ever.
Billy Beane SPAC Close to SeatGeek Merger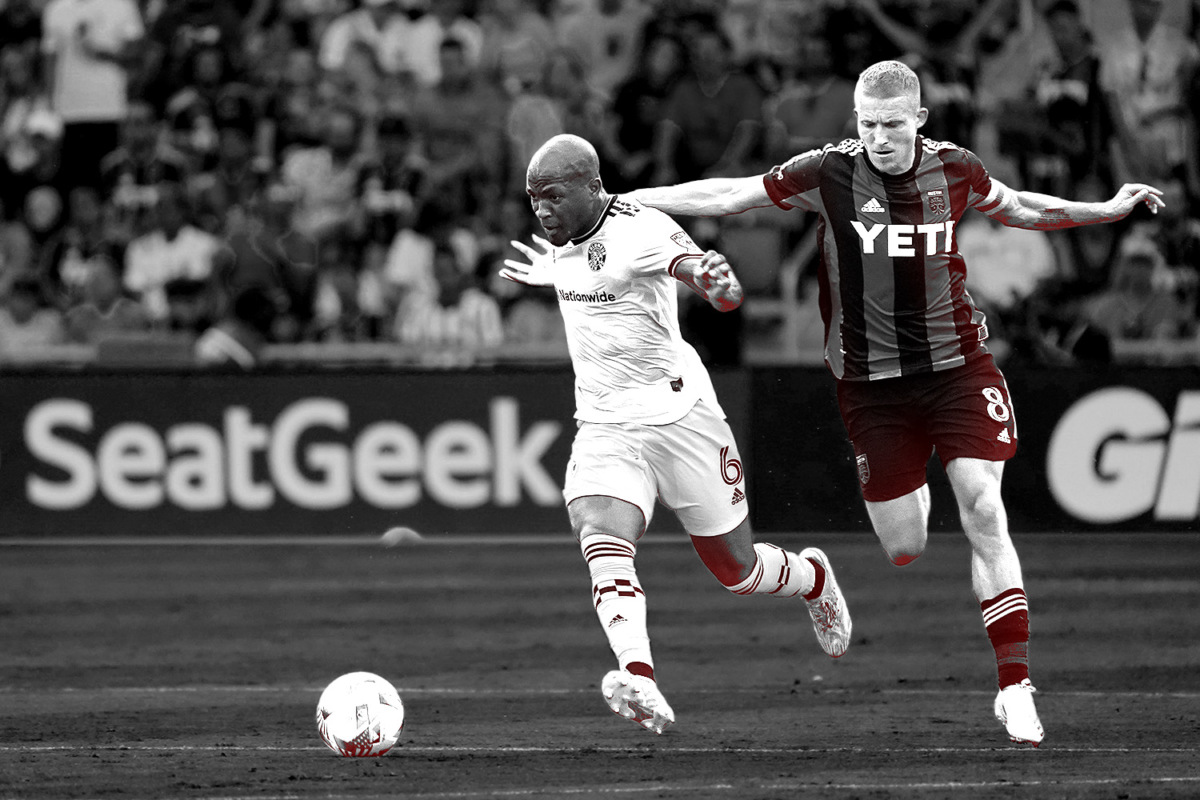 A baseball executive famous for spotting market inefficiencies is getting in on the ticketing business.
RedBall Capital, a SPAC led by Oakland A's executive vice president and minority owner Billy Beane and Redbird Capital founder Gerry Cardinale, is close to a merger with ticketing company SeatGeek. 
Beane rose to fame as the subject of Michael Lewis' 2003 book "Moneyball" and its subsequent movie adaptation.
The SPAC raised $575 million in August 2020 through an IPO.
SeatGeek has raised over $290 million and was last valued at $571 million, according to Pitchbook.
SeatGeek's team partners include the Dallas Cowboys, New Orleans Saints and Pelicans, Cleveland Cavaliers, Manchester City, and a handful of other U.S. and European soccer teams.
RedBird has been active in sports investments, buying a 15% stake in the Indian Premier League's Rajasthan Royals in June while holding stakes in the YES Network, XFL, and Fenway Sports Group. 
Last month, it was reportedly closing in on a major investment in LeBron James' SpringHill Company, along with Nike and Fenway Sports Group.
The move comes while the New York Mets are openly courting Beane to lead their baseball operations. Beane would have to sell his stake in the A's in order to take the job.
SPONSORED BY ATHLETIC GREENS
Nutrition is Essential… and Now, Convenient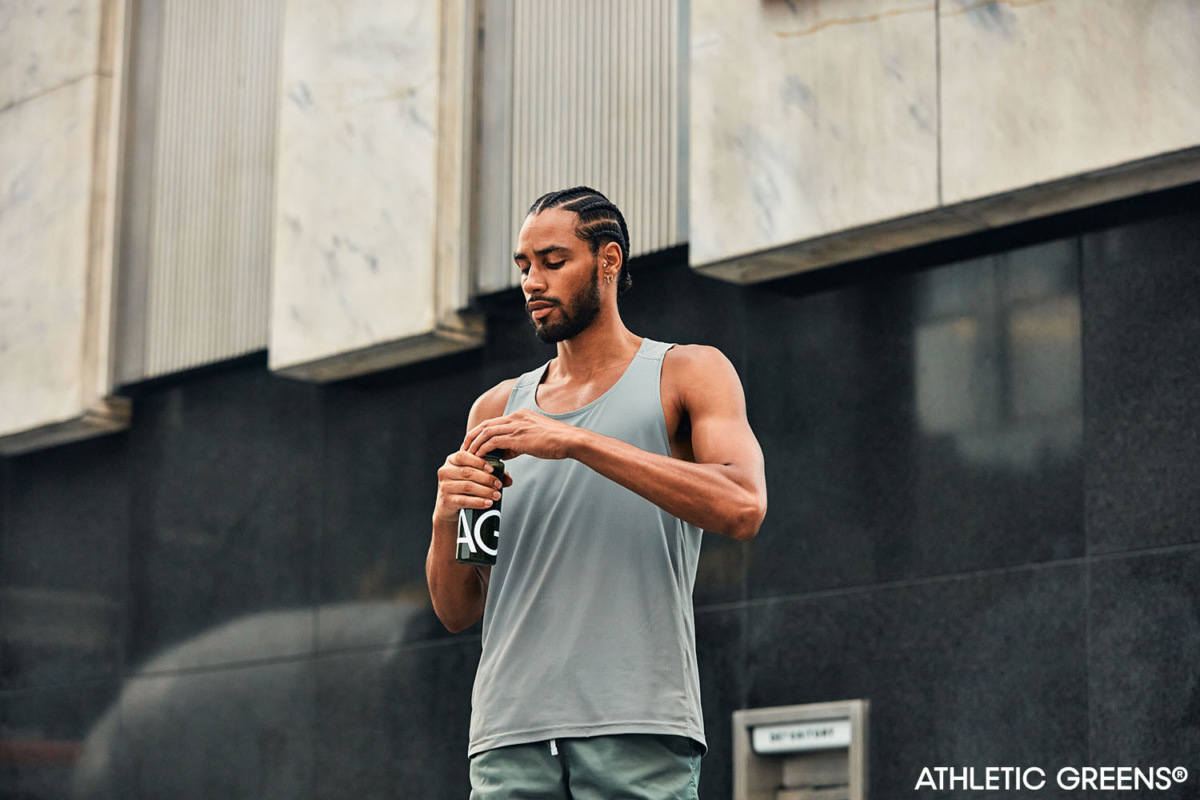 When it comes to nutrition it feels like there is too much to do, so everyone is looking for that one simple thing. That's why Athletic Greens created AG1– it gives you much more with much less. 
Their comprehensive superfood formula packs 75 highly-absorbable ingredients into one simple serving. Mix one scoop with 8oz of water, and you've got holistic and convenient nutritional support in a glass. We're talkin' daily support for your:
Digestive and gut health

Immune and nervous system

Energy levels and healthy aging
Each scoop packs the antioxidant equivalent of 12 servings of fruits and vegetables — minus all that extra fridge space…and actually tastes good.
Time to say goodbye to that average multivitamin? Grab an AG1 subscription here to score a free 1 year supply of Vitamin D and 5 free travel packs.
Bucks Owner Dinan Launches SPAC, Eyes Team Acquisition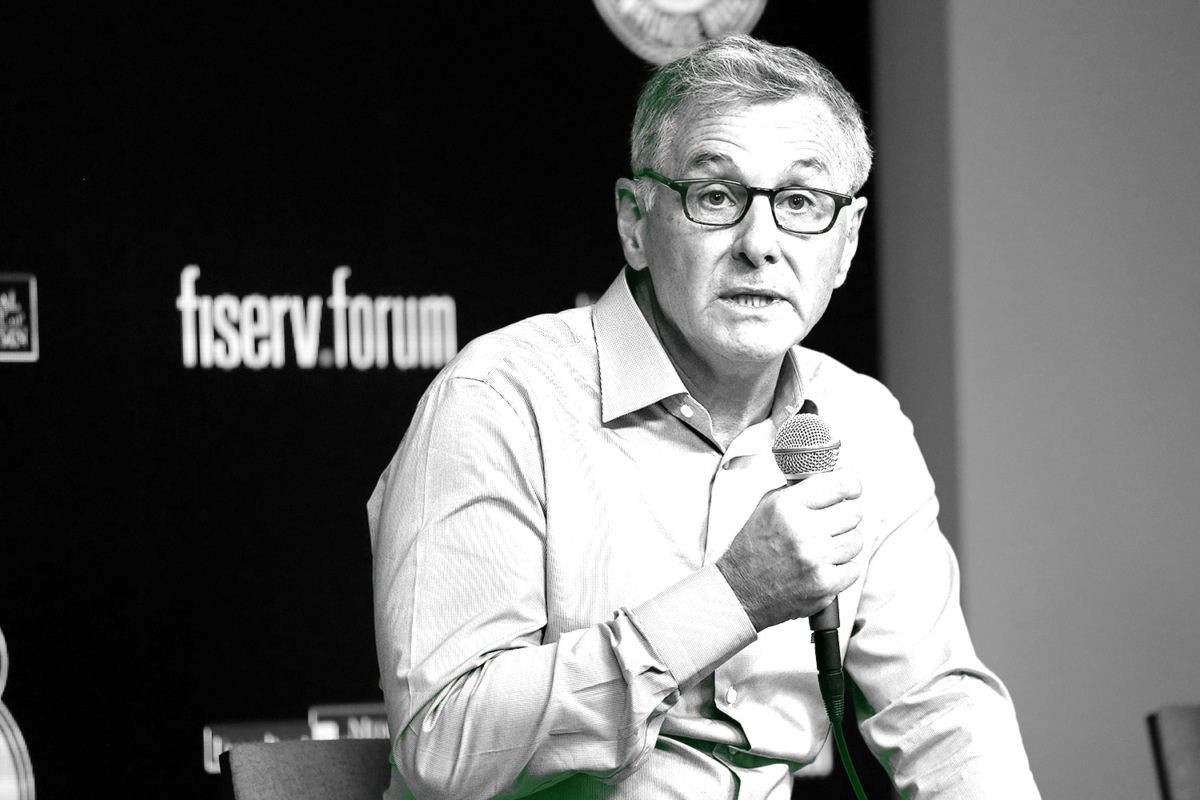 Milwaukee Bucks co-owner Jamie Dinan could acquire another team through a freshly launched SPAC.
Iconic Sports Acquisition filed on Wednesday for a $250 million IPO "to identify, acquire, and accelerate a business in the global sports industry or an adjacent sector including data and analytics, media, and technology," according to the company prospectus.
The founders added they "intend to focus our search on iconic businesses, including sports franchises."
Sports SPACs have cooled off from earlier this year, with several high-profile deals falling through.
In August, Sportradar opted to go public through an IPO after a potential merger with Los Angeles Dodgers owner Todd Boehly's SPAC collapsed.
That same month, Topps stayed private after a SPAC merger was called off following the company losing its MLB trading card deal to Fanatics.
Fanatics was also a factor in Panini and Alex Rodriguez's SLAM Corp. ending talks, after Fanatics signed trading card licensing deals with the NFL and NBA.
Iconic's founding team also includes Alexander Knaster, owner of Italian Serie B club A.C. Pisa 1909, and Edward Eisler, who launched a $1 billion hedge fund, Eisler Capital, in July.
The management group will be led by soccer legend Gianluca Vialli and Fausto Zanetton, founder and CEO of sports investment advisory firm Tifosi Capital.
SPONSORED BY DRAFTKINGS
Compete Against FOS for a Shot to Win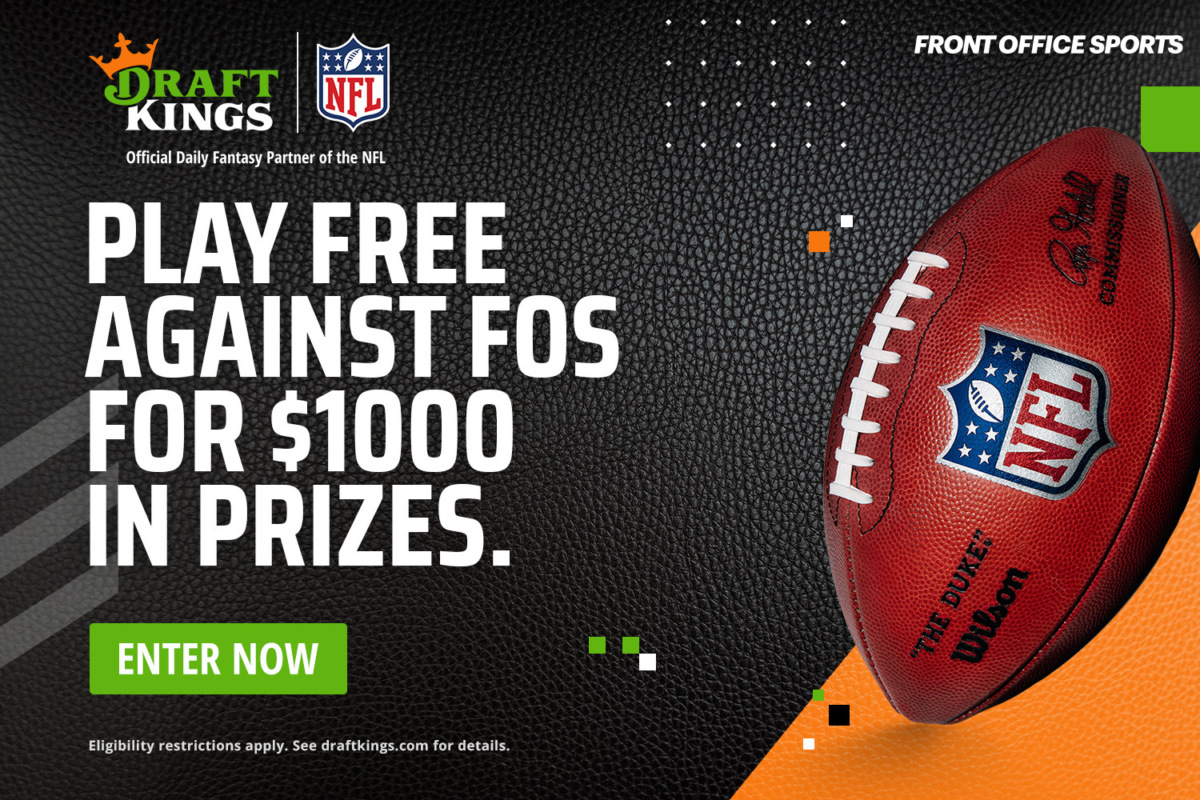 Market Movers
U.S. stocks were mixed on Friday following a session of gains. Here's a look at how sports-related stocks performed:
(Note: All as of market close on 10/8/21)
The NFL Week 5 slate serves up an in-state battle for bragging rights as the Miami Dolphins make the short trip north to face the Tampa Bay Buccaneers.
Jim Nantz and Tony Romo will be on the call as Tom Brady seeks to keep the defending Super Bowl Champions rolling.
How to Watch:
1 p.m. ET on CBS / Stream your local NFL on CBS game live on Paramount+*
Who ya got?
Reply to this newsletter with your prediction for the Dolphins-Buccaneers winner and final score. We can't wait to see Brady face another stout defense.
*Sponsored Content. Game Availabilities Differ By Market, Check Your Local Listings
Win a Pair of LaLiga ElClásico Tickets
In addition to winning gear, every referral will earn an entry into the LaLiga 2022 ElClásico ticket giveaway! ESPN is the new home of LaLiga in the U.S. Follow the best soccer league in the world with the top stars streaming every match across all ESPN platforms. Subscribe now. 
It's easy to spread the word. Copy and paste your unique link below and share it in an email or on your timeline. One referral = one entry.
Your custom referral link: [RH_REFLINK]
Or use these one-tap sharing methods: