Air traffic gets a tad busier at Augusta Regional Airport around The Masters. In a typical week, it sees about two airlines to four cities with 5,000 people, according to Business Insider. During Masters week, about 1,500 private jets with 30,000 people make their way in and out — not to mention the 100 new employees it hires.
Audi, Porsche Get Green Light to Join Formula 1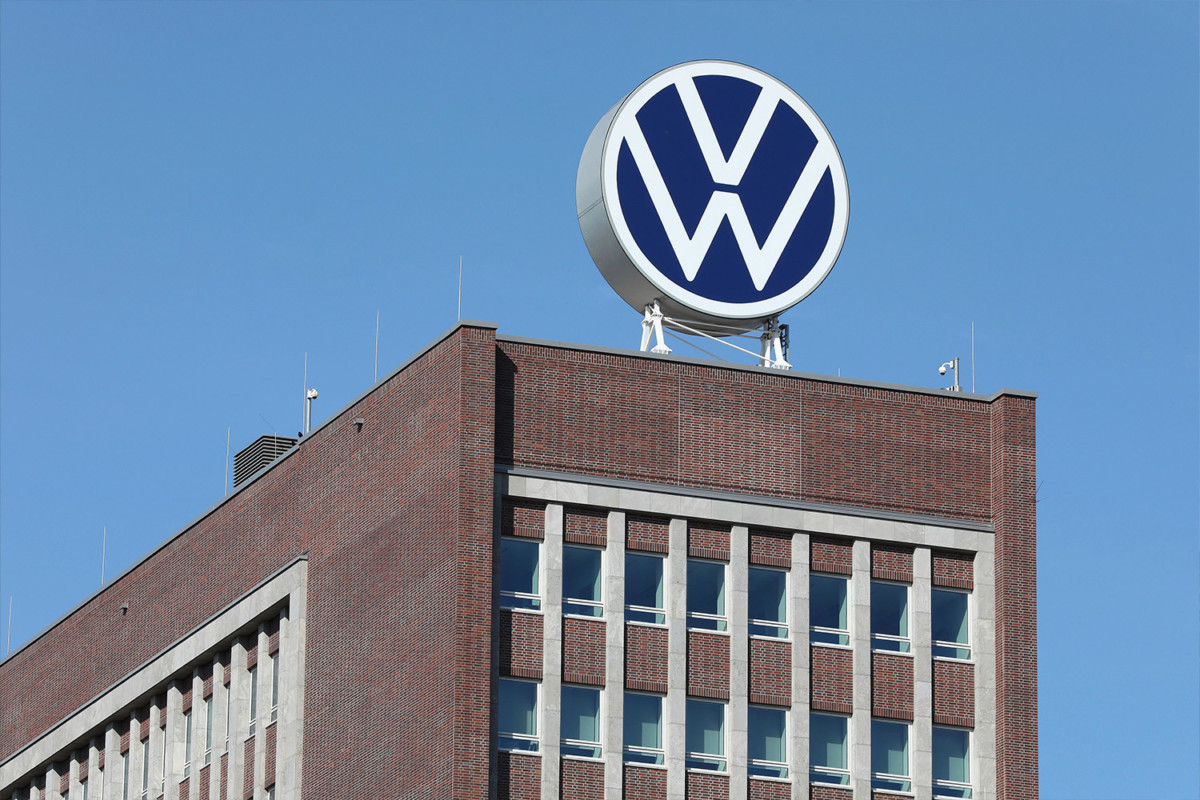 Volkswagen AG's supervisory and management boards are backing plans for the company's Audi and Porsche brands to join Formula 1 as early as 2026.
Porsche and Audi, two of Volkswagen's 12 car companies, have yet to make a final decision on joining the motorsport circuit but are expected to supply engines. The move has also been welcomed by F1 world champions Lewis Hamilton and Max Verstappen.
Volkswagen and F1 align through an effort to promote sustainability. F1 plans to be carbon neutral by 2030, while Volkswagen aims to be carbon neutral on its balance sheet by 2050, which includes vehicles, plants, and processes. F1 is implementing new engine rules in 2026, which will require all power units to run on 100% sustainable fuel.
Audi and Porsche would join separate racing teams in Formula 1.
Porsche is pursuing a partnership with Red Bull Racing.
Audi is expected to join McLaren's racing team.
Last week, Audi reportedly raised its offer to buy a stake in McLaren's F1 unit from $495 million to $718 million, according to a report by Germany's Automobilwoche.
Perfect Timing
Formula 1 is seeking upward of $75 million per year for its U.S. media rights, according to a Sports Business Journal report. ESPN has held F1 rights since 2018 and is currently paying roughly $5 million per year on a deal that runs through this year.
ESPN is likely to renew, but Formula 1 has drawn interest from several broadcasters.
New York Announces Budget Deal With $600M Subsidy for Bills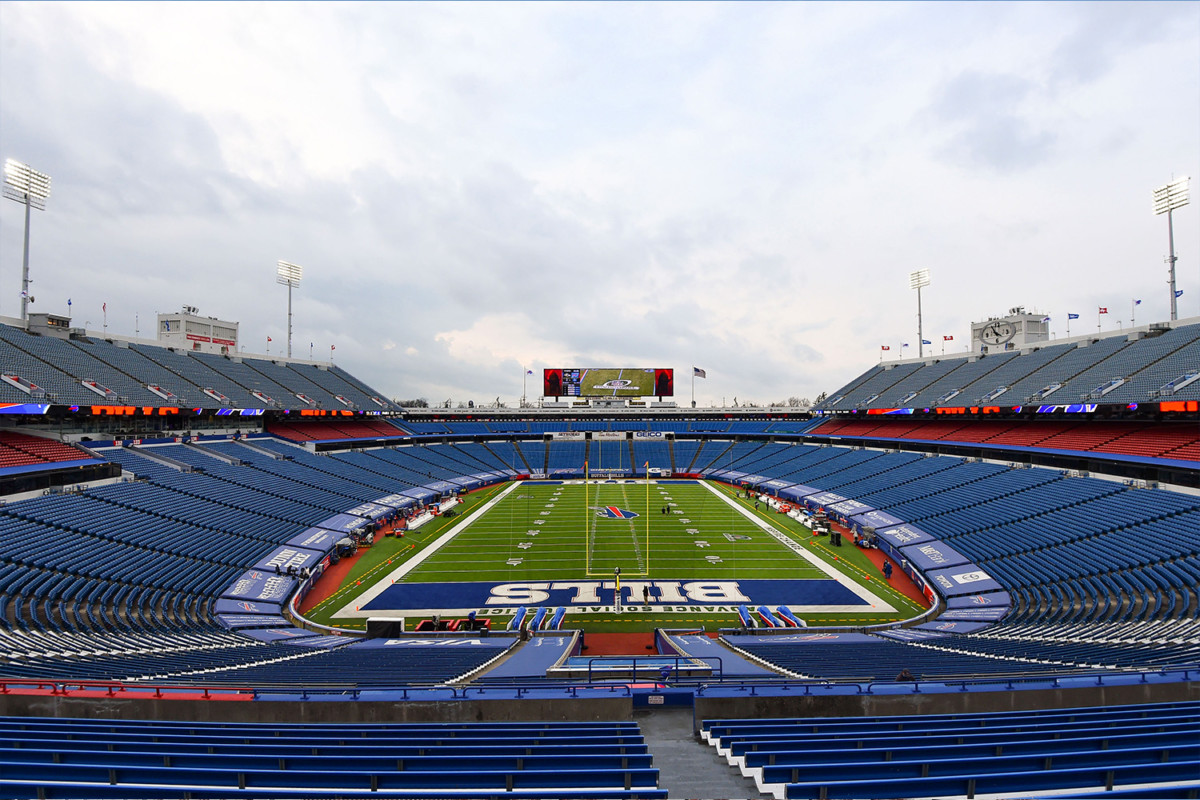 New York will provide $600 million toward a new stadium for the Buffalo Bills, despite objections from several state representatives.
The legislature agreed to a conceptual framework for a $220 billion budget, including the stadium subsidy. The budget had been due on April 1, but lawmakers passed a one-week stopgap measure to allow additional negotiating time.
The state will pay most of its portion for the stadium from a gambling revenue settlement with the Seneca Nation, plus $172 million in new funding.
In addition to the state funding, Erie County will chip in $250 million.
NFL owners will provide a $200 million loan, which will be repaid from visiting team ticket revenue. The team must at least match that amount.
Additional maintenance and upgrade funds will push the total public funding amount over $1.1 billion over the next 30 years.
Bills owners Kim and Terry Pegula will cover $350 million plus any cost overruns. They plan to generate most of that sum through a personal seat license program in which fans will have to pay a one-time fee of around $1,000 for the right to purchase season tickets.
Mixed Reviews
A recent poll found that 55% of New York residents disapprove of the public funding arrangement, compared to 22% in favor.
Several state legislators, including senate finance committee chair Liz Krueger, echoed that sentiment.
"It's just a mind-boggling amount of public money into a private sports stadium owned by a family of billionaires who can certainly afford to pay for it themselves," Krueger said.
SPONSORED BY FIDELITY
Empowering Representation and Diversity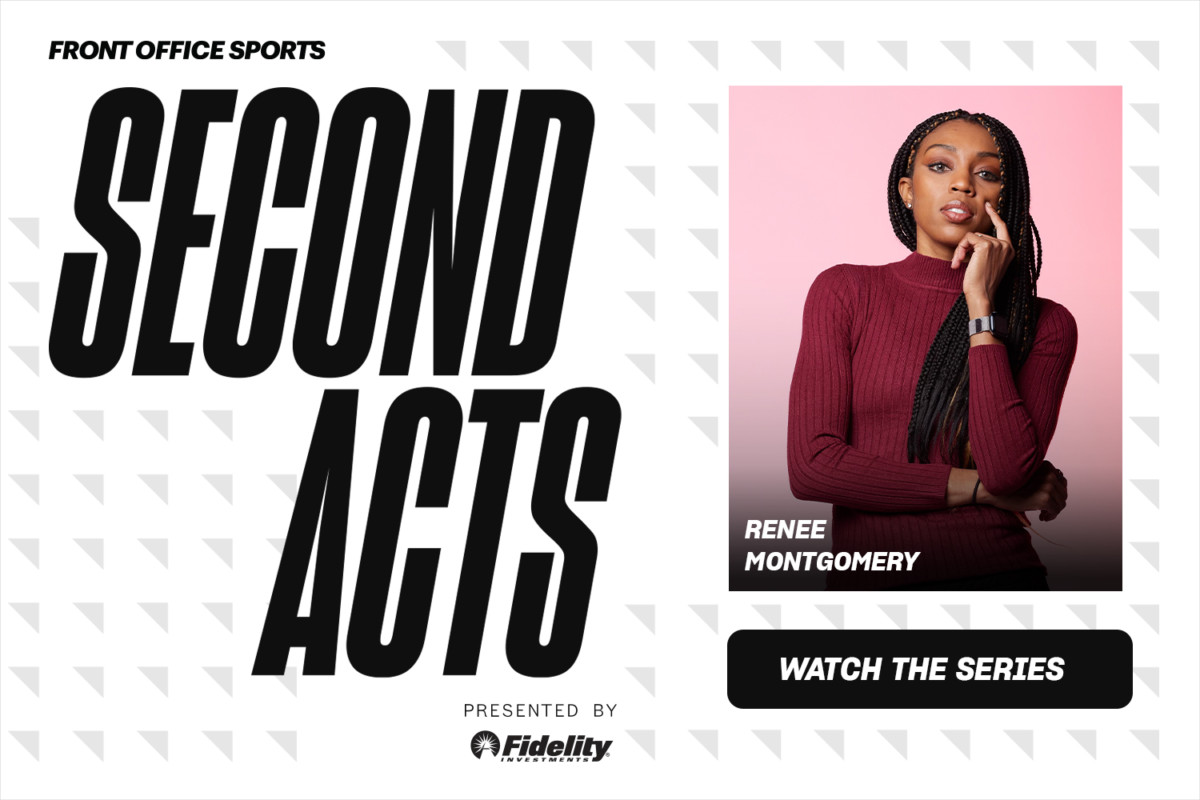 Renee Montgomery started her career in Storrs, Connecticut, where she was a key cog in the UConn Huskies' 2009 Women's National Championship team.
Drafted 4th in the WNBA, she won 2 WNBA championships while also being named an All-Star and 6th Woman of the Year in her 11-year professional career. Renee retired in 2021 after sitting out the 2020 season to focus on social reform and justice.
Her basketball career was just a precursor to her second act, which includes titles such as podcast host, sports broadcaster, Vice President and Co-Owner of multiple professional sports teams. 
Most recently, she expanded into the entertainment world with the launch of Think Tank Productions with her wife Sirena Grace. 
In the latest episode of Second Acts, sponsored by Fidelity, Renee shares her journey from WNBA star to sports business and media mogul. Watch now.
NHL Inks Deals After Ontario Changes Sports Betting Laws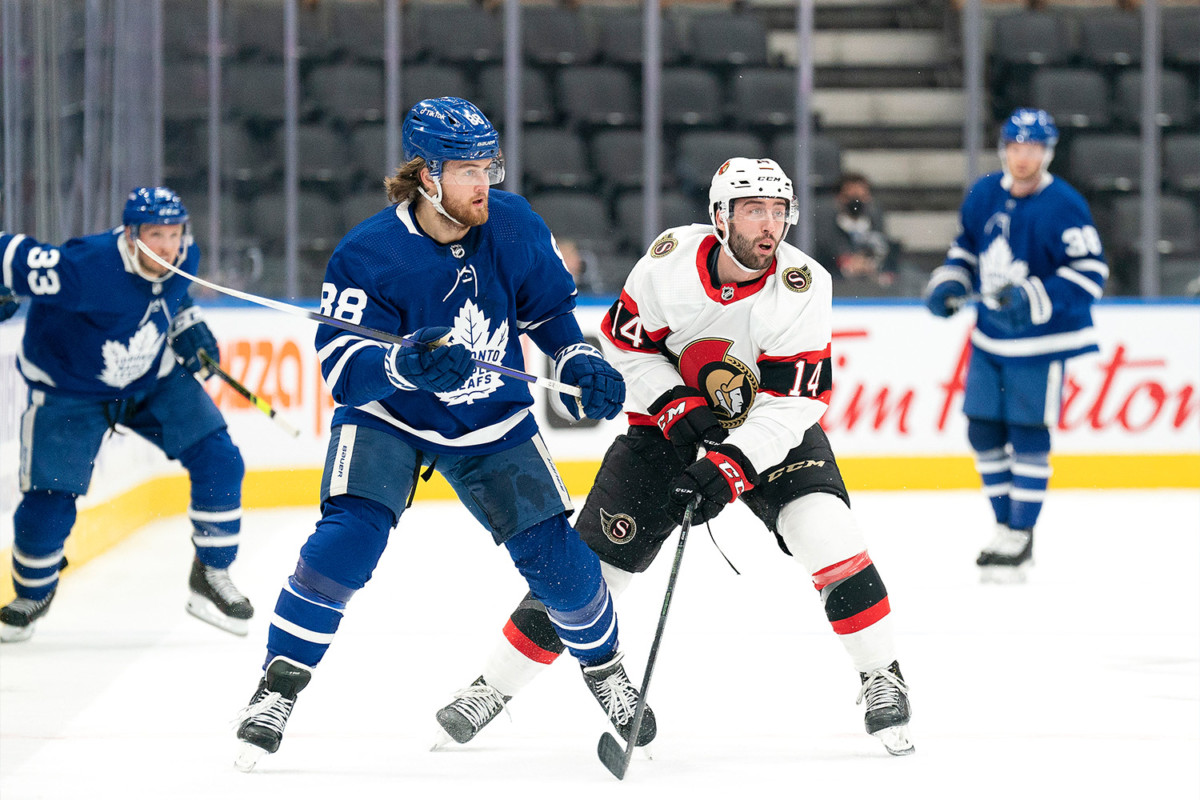 On April 4, Ontario announced it would allow several new forms of sports betting after a federal law officially lifted the ban in June 2021.
The province consists of more than 14 million people, and CBC projects that it could rake in a projected $800 million in revenue.
The NHL didn't waste any time taking advantage of the new opportunity, either. On Thursday, the league announced two of its current sports betting partners, FanDuel and BetMGM, have extended their services to Canada.
The deals make the two companies the NHL's first "North American sports betting partners."
They will include signage, in-person activations, and "custom content" on NHL media.
Keith Wachtel, NHL chief business officer and senior executive vice president, called Canada's new sports betting landscape "a tremendous opportunity to further fan engagement and continue our progressive approach with the sports gaming industry."
"Multiple" sportsbooks set up shop in Ontario on April 4, according to CBC. Previously, only parlay bets and horse racing wagers were allowed in the area.
Players Cashing In
The NHL isn't alone in benefiting from Ontario's new betting regulations.
The Toronto Maple Leafs' Auston Matthews and Edmonton Oilers' Connor McDavid have inked deals with Bet99 and BetMGM, respectively. Wayne Gretzky also promotes BetMGM.
In The Leadoff, Tom Brady nearly joined the Miami Dolphins as a player and owner, the NFL has discussed collaborations with Netflix, Chelsea bidders visit London ahead of the April 11 deadline for bids, and Formula 1 extends its media rights deal with Canal+ to 2029. Click here to listen.
Activision Blizzard plans to convert roughly 1,100 U.S.-based temporary or contract quality assurance workers to full-time employees. The move is the result of criticism regarding the company's reliance on part-time workers amid arduous working conditions.

Shortstop Xander Bogaerts and third baseman Rafael Devers

have been in a holding pattern waiting for new contracts

— despite their overwhelming importance to the Boston Red Sox. One day after Devers turned down an offer for being too low, Boston and Bogaerts reportedly couldn't agree on a deal before Friday's season opener in New York.

Subscribe to Scoreboard for more

.
SPONSORED BY ANHEUSER-BUSCH
Get Your Rising 25 Nominations In!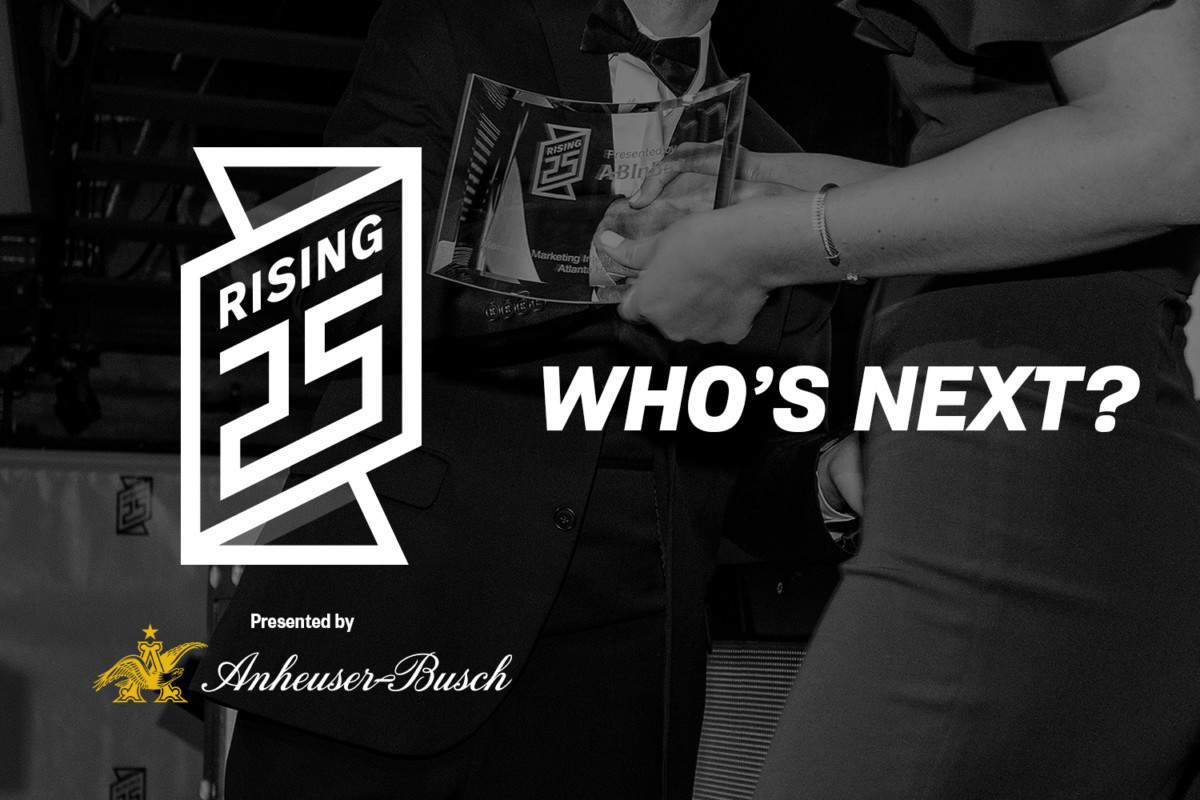 Just eleven days left to nominate an up-and-coming young professional changing the game in the business of sports! 
The Front Office Sports Rising 25 Award, presented by Anheuser-Busch, celebrates the careers of the brightest young stars in the business of sports. To date, we've honored 125 individuals and we're looking for our next group of young stars.
Nominations are open NOW through Monday, April 18. Winners will be announced in June and honored at a celebration in New York City this fall.  
Fanatics Raises $1B in Capital
Find out exactly what's happening in the private markets every week with highlights from our Front Office Sports Insights Deal Tracker.
We carefully monitor both public and private market data for a snapshot of the sports landscape.
This week's Insights Deal Tracker highlights: 
TAPP 1

, operator of a global media company aiming to revolutionize the way people watch sports, raised $10 million of Series B venture funding in a deal co-led by Verance Capital, Accomplice VC, and ADvantage SportsTech Fund.

Loaded

,

operator of a management and advisory enterprise seeking to upgrade and evolve the gaming industry, received $20 million in development capital from Core Tree Partners. 

Oura

, developer of a wellness wearable ring designed to track and improve the quality of sleep and performance, raised an undisclosed amount of venture funding at a valuation of $2.55 billion from undisclosed investors. 

Axie Infinity

,

developer of a gaming platform designed to let players earn in-game resources and trade them for real money, raised $150 million in development capital from Binance, Animoca Brands, and Andreesen Horowitz. 
Try out the full Deal Tracker.
Market Movers
U.S. stocks were mixed on Friday. Here's a look at how sports-related stocks performed:
(Note: All as of market close on 4/8/22)
The Masters at Augusta National Golf Course.
How to Watch: 8 p.m. ET on ESPN
Betting Odds: Cameron Smith +500 || Scottie Scheffler +650 || Sungjae Im +850
Pick: Expect a competitive weekend. Take Dustin Johnson to finish in the top five.
Refer Friends to Score Your Favorite Team's Jersey
| | |
| --- | --- |
| SPONSORED BY | |
Front Office Sports is celebrating that Paramount+ is home to world-class soccer matches from around the globe by giving away three authentic official jerseys.
How can you score one? Refer your friends and colleagues to Front Office Sports. Copy and paste your unique link below and share it in an email or on your timeline. 
*NO PURCHASE NECESSARY. Enter between March 21, 2022 @ 12:01 a.m. ET – April 30, 2022 at 11:59 p.m. ET. Open to US residents age 18+ only. 1 entry per person. Void where prohibited. See Official Rules for details.
Your custom referral link:
Or use these one-tap sharing methods: