The Atlanta Braves might be offering a $151 World Championship Burger at Truist Park, but which MLB team has the best prices for a simple hot dog and a cold beer? Chase Field, home of the Arizona Diamondbacks. According to Cheapism, fans can get a hot dog for $2 and a beer for $4.
A's Make Progress in Vegas, Face Hurdles in Oakland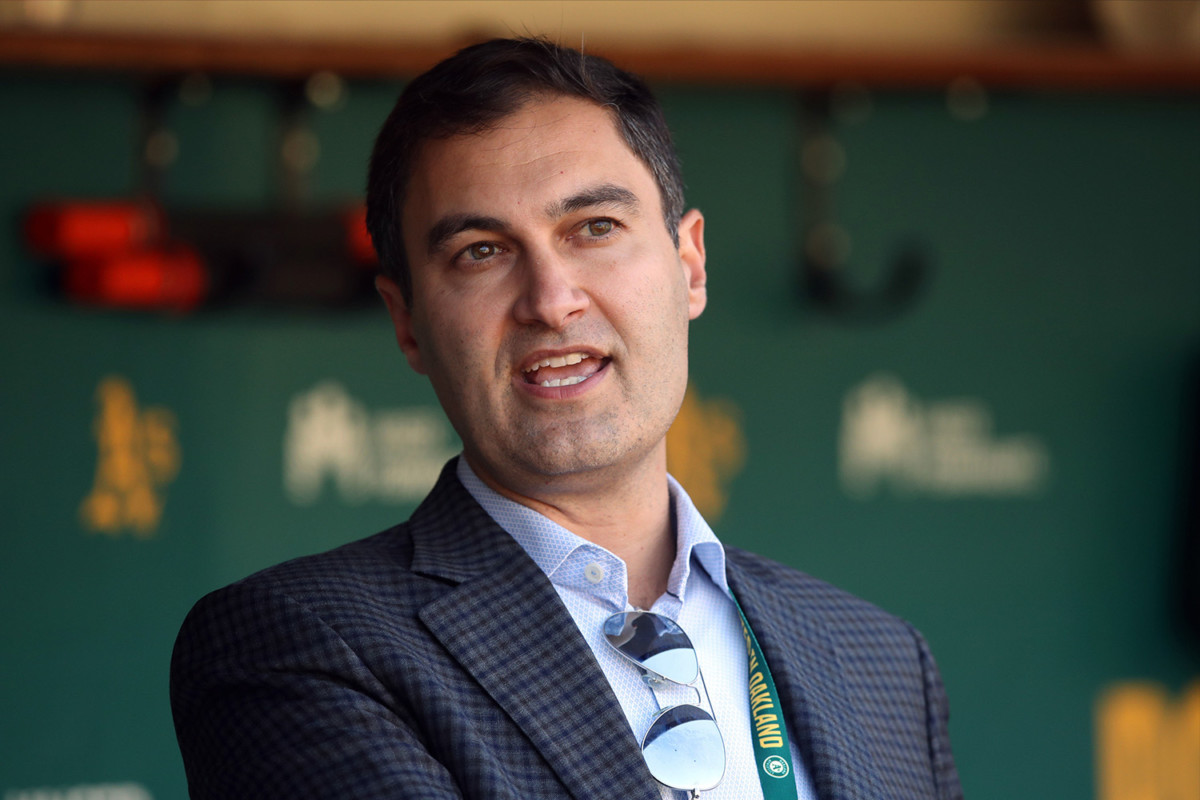 As the A's face new hurdles in Oakland, they are making progress toward securing land — and a new home — in Las Vegas.
The MLB team is simultaneously pursuing both options as it seeks to move from the 56-year-old RingCentral Coliseum.
A's team president Dave Kaval said a decision could come by May on a Las Vegas site for a potential $1 billion domed stadium.
The timing is partly based on the number of proposed stadium renderings to be included in the site announcement.
The team has made bids on at least five locations in Vegas alone.
"We've been going back and forth on term sheets with the owners of the land or with the potential partners, and making a lot of progress," Kaval said.
"There's been a tremendous amount of negotiation in a positive way, and we hope to have a final one shortly here that we can announce and really move forward to the next stage."
Lawsuits Not a Joke
Meanwhile, the A's are facing a new challenge in their bid for a $12 billion stadium and development area on the Oakland waterfront.
The Union Pacific Railroad Company and a coalition of marine, port, and transportation groups under the banner of the Oakland Stadium Alliance filed separate lawsuits challenging the city council's certification of the environmental impact report for a potential new ballpark.
"I thought it was an April Fool's Day joke, but I guess the joke was on me," Kaval quipped.
Six Attorneys General Warn NFL To Improve Treatment of Women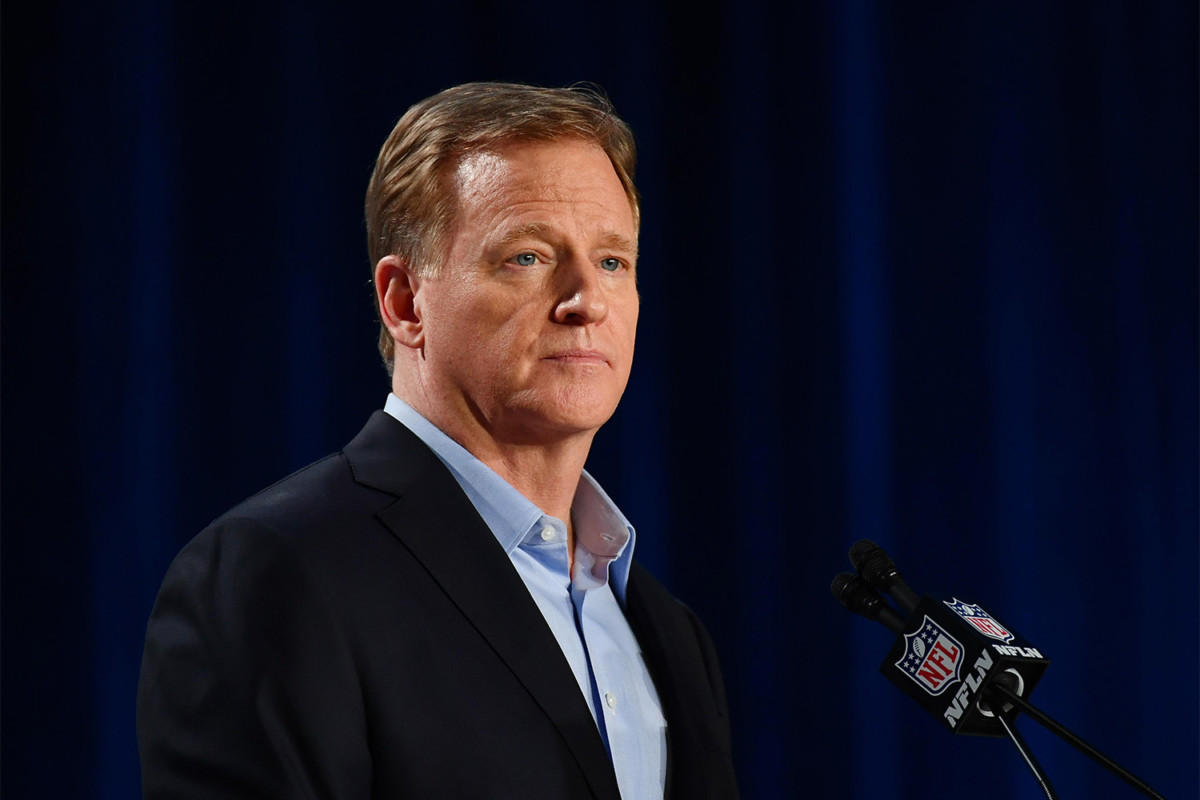 Six state attorneys general have sent a letter to NFL commissioner Roger Goodell threatening to investigate allegations of mistreatment of female employees.
Wednesday's letter was sent by the attorneys general offices in Illinois, Massachusetts, Oregon, Washington, Minnesota, and New York — where the NFL is headquartered.
The letter was based primarily on allegations from more than 30 women detailed in a New York Times investigation from February.
It noted the NFL's poor handling of the Ray Rice domestic abuse case in 2014 and cited the NFL's promise to "improve" — though reports suggest it hasn't.
"Pink jerseys are not a replacement for equal treatment and full inclusion of women in the workplace," the letter stated.
Team-Specific Allegations
Several other reports suggest discrimination against women and people of color exists not only at NFL headquarters, but at the team level.
Pittsburgh Steelers assistant coach Brian Flores filed a lawsuit against the Dolphins, Broncos, Giants, Texans, Titans, Cardinals, and 26 other "John Doe" NFL teams alleging teams engage in racially discriminatory hiring practices. Two more coaches — Steve Wilks and Ray Horton — joined the suit Thursday, according to ESPN.
There have been several stories detailing an alleged culture of harassment at the Washington Commanders, including a Washington Post story from 2020.
Now, the House Oversight Committee is investigating the team. The probe has recently been expanded to include allegations that the Commanders also used "two books" to report finances and withheld ticket revenue from other teams, as Front Office Sports first reported.
SPONSORED BY TICKETMASTER
Innovations in Ticketing to Meet the Modern Fan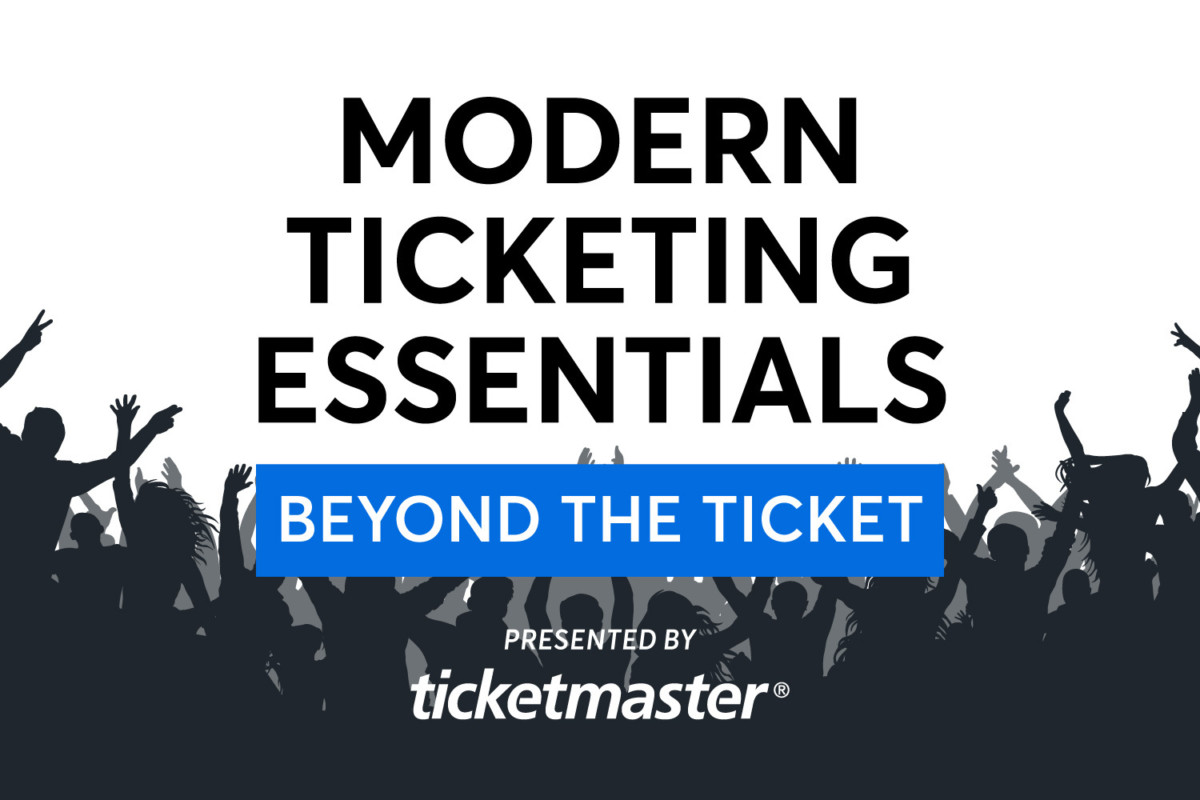 Now more than ever before, fans are craving immersive experiences that offer once-in-a-lifetime opportunities. The fan landscape is evolving, and it's up to teams, venues, and companies to grow with the next generation of fans.
That's why Front Office Sports has partnered with Ticketmaster to bring you our latest course – Modern Ticketing Essentials: Beyond the Ticket. This free online course discusses the best ways to elevate the fan experience, including how to personalize the fan journey, implement data strategies, leverage NFTs and forge strong distribution partnerships.
This six-lesson course will help you learn how to evolve in order to attract and retain fans for years to come, from first-time event attendees to lifetime season ticket holders.
Upon completion, you'll earn a verified digital certification badge to display on your LinkedIn profile. Register now! 
Blockchain Meets Metaverse In Improbable Worlds' $150M Round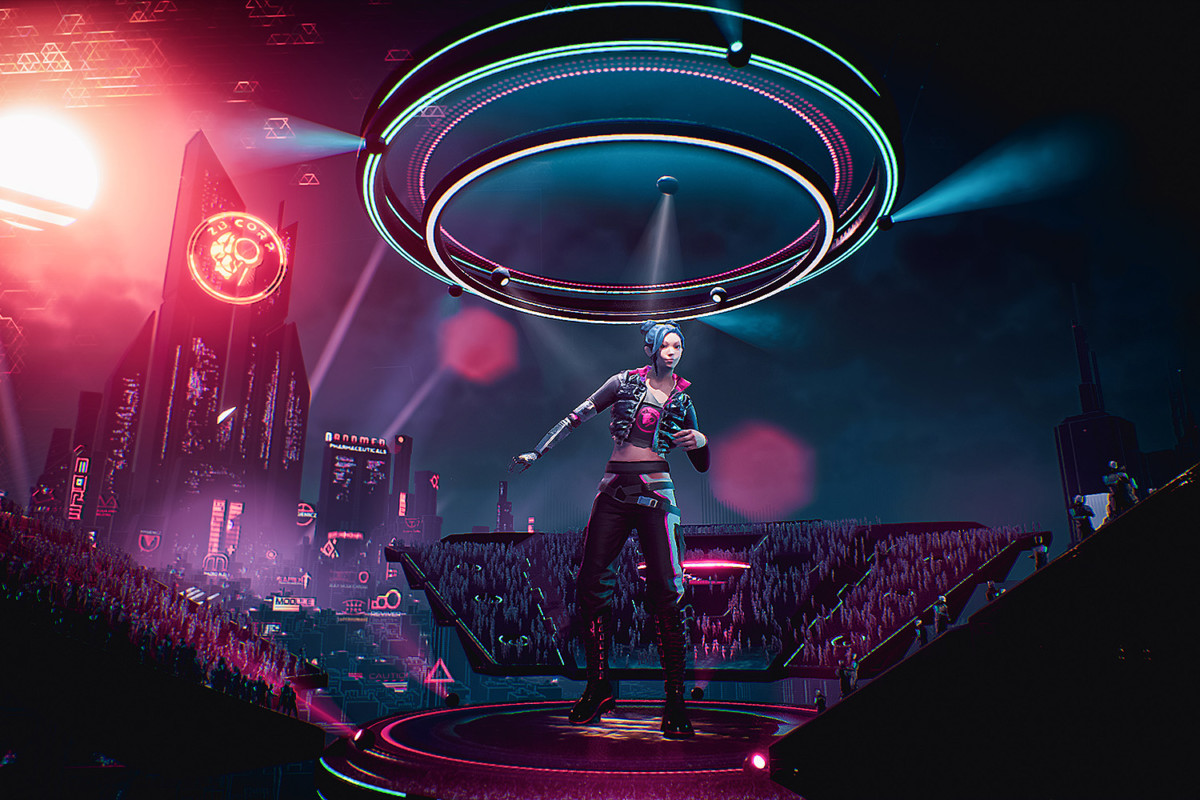 Gaming startup Improbable Worlds has raised $150 million for its new project, M², which is now valued at $1 billion, according to the company.
M² is a blockchain-enabled system that connects to the metaverse. Improbable, which received a roughly $2 billion valuation in 2018, says M² is an independent entity.
Led by longtime Improbable backers Andreessen Horowitz and SoftBank Group, the round will help the startup focus on the future.
The company, which provides software supporting online multiplayer games, has seen high turnover from its top leaders.
Multiple games using Improbable's technology have reportedly failed.
"We've basically deep-pivoted our tech and R&D and other stuff toward Web3 over the last year, and this is a product of that," Improbable co-founder and CEO Herman Narula said about M².
How It Works
Improbable launched Morpheus last year, a product allowing more than 10,000 players to be in a virtual space together — a significant hike from the 100-person limit on "Fortnite." Morpheus and M² will go together, allowing users to move between virtual worlds.
Crypto investors Digital Currency Group, Ethereal Ventures, and CMT also participated in the round. Because of the influence venture capitalists can have over projects similar to M² — they receive large amounts of crypto tokens that grant them votes — Narula made it clear that the investors won't have majority control.
"We want to get to a place where the communities that make up the network have a lot more say," he said.
SPONSORED BY ANHEUSER-BUSCH
Two Weeks Left to Nominate!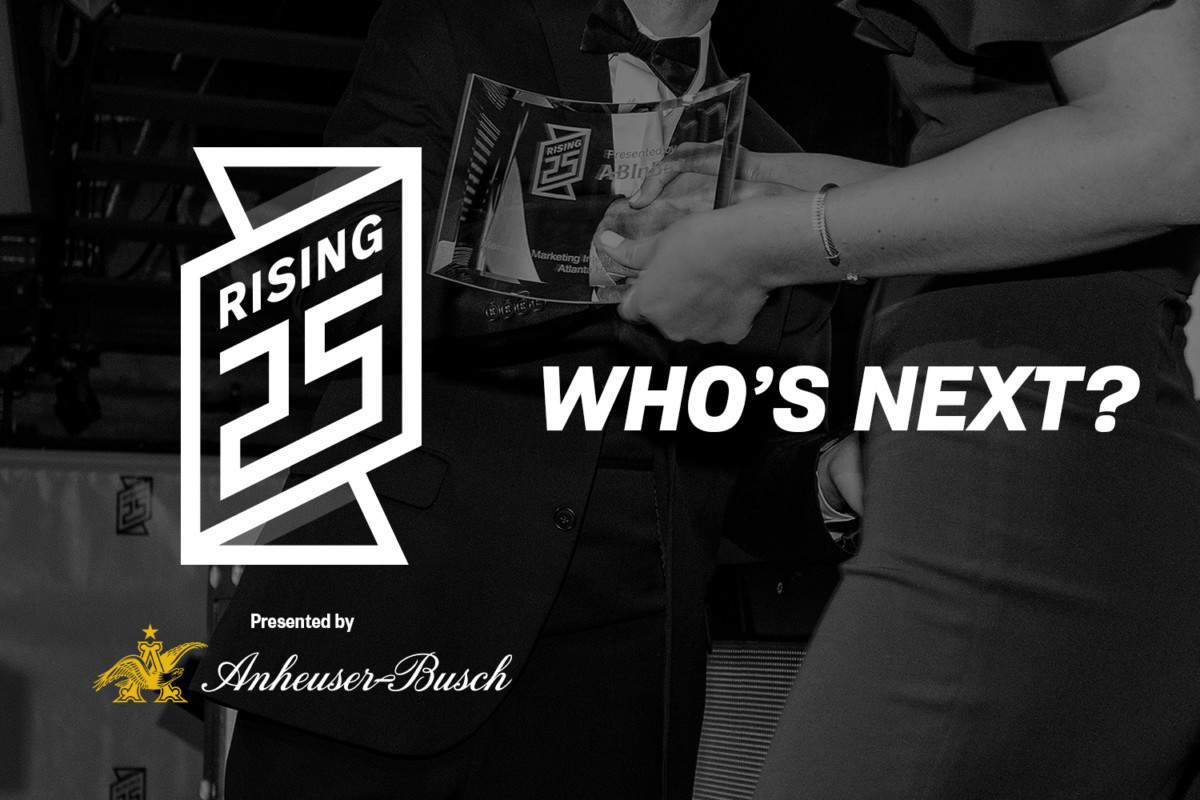 Know an up-and-coming young professional changing the game in the business of sports?
The Front Office Sports Rising 25 Award, presented by Anheuser-Busch, celebrates the careers of the brightest young stars in the business of sports. To date, we've honored 125 individuals and we're looking for our next group of young stars.
Nominations are open NOW through Monday, April 18. Winners will be announced in June and honored at a celebration in New York City this fall.  
Market Movers
While the DOW and S&P rose, the NASDAQ experienced a drop. Here's a look at how sports-related stocks performed on Thursday:
(Note: All as of market close on 4/7/22)
The Milwaukee Bucks (49-30) host the Boston Celtics (50-30) tonight at Fiserv Forum.
How to Watch: 7:30 p.m. ET on TNT
Betting Odds: Bucks -6 || ML -250 || O/U 228
Pick: Expect the Bucks to win at home. Take Milwaukee to cover.
Refer Friends to Score Your Favorite Team's Jersey
| | |
| --- | --- |
| SPONSORED BY | |
Front Office Sports is celebrating that Paramount+ is home to world-class soccer matches from around the globe by giving away three authentic official jerseys.
How can you score one? Refer your friends and colleagues to Front Office Sports. Copy and paste your unique link below and share it in an email or on your timeline. 
*NO PURCHASE NECESSARY. Enter between March 21, 2022 @ 12:01 a.m. ET – April 30, 2022 at 11:59 p.m. ET. Open to US residents age 18+ only. 1 entry per person. Void where prohibited. See Official Rules for details.
Your custom referral link:
Or use these one-tap sharing methods: