Don't know about you, but this NBA trade drama made work a struggle today. So many open tabs.
First The NFL, Now The Yankees for Amazon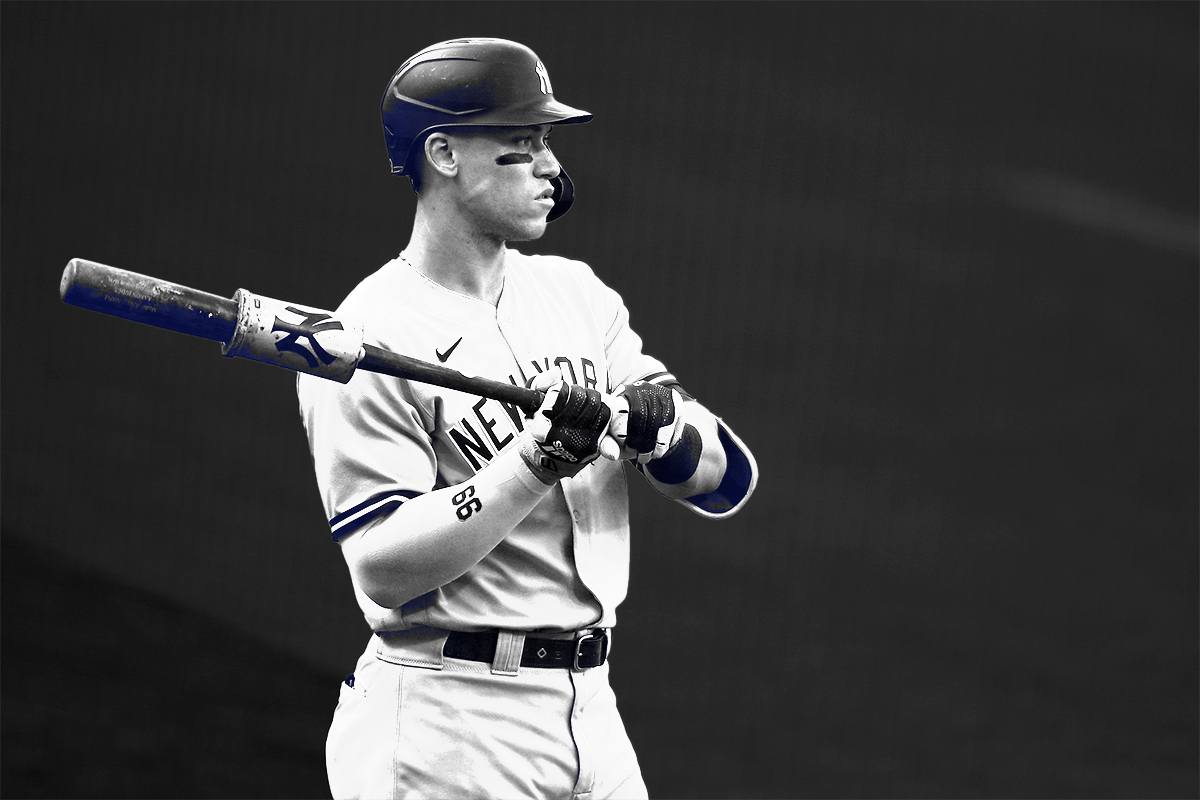 Legacy networks like CBS, NBC, and Fox have long feared the incursion of cash-rich tech giants into sports broadcasting. The future is now, thanks to Amazon.
"They scare me," said one TV executive who declined to be named.
In its latest move, Amazon will stream 21 New York Yankees games on Prime Video this season throughout New York, New Jersey, and Connecticut. Amazon became a part-owner of the team's YES cable network in 2019 but never televised any games due to the pandemic in 2020.
The first streamed game will be Yankees vs. Tampa Bay Rays on April 18.
Coming on the heels of Amazon's landmark deal with the NFL for "Thursday Night Football," this deal set off alarm bells among traditional companies that control live sports rights. Tech giants like Facebook have moved slowly into sports, but Amazon went straight for the biggest brands.
With over 142 million Prime members, Amazon's reach into U.S. households rivals broadcasters like ABC. Figure in an annual revenue of $386 billion, and Amazon shapes up to be an intimidating new competitor for live game rights.
As Amazon moves further into sports broadcasts, the company is expected to hire its own anchors, analysts, reporters, and directors rather than outsourcing production.
How Jordan's Golf Course Sets Him Up to Win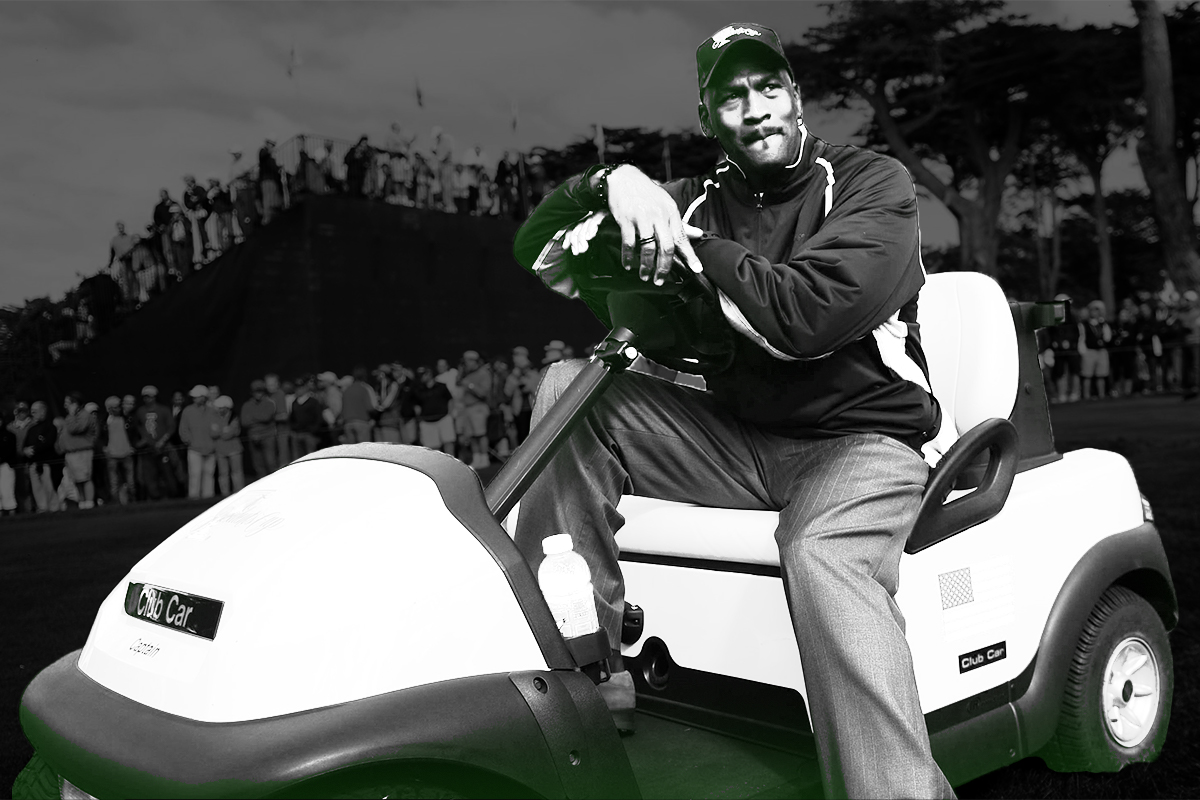 He's basketball's GOAT and now he wants to beat the biggest names in golf. The best way to do that? Create an advantage by designing your own course.
Michael Jordan opened The Grove XXIII in Home Sound, Florida in 2019 as one of the most exclusive golf courses in the country. It cost $15 to $20 milion to build and has fewer than 100 invitation-only members.
The six-time NBA champion hired renowned designer Bobby Weed to build the course, intentionally creating obstacles for professional golfers to give Jordan the leg up.
Jordan, a short hitter, and Weed designed the course so long drives — which most professionals hit — are more likely to wind up in the rough and short drives are primed for the fairway. The tees and pins are also set up differently each day, changing course routes.
The 58-year-old started playing golf when he was still still in college wearing Carolina blue. Now he casually competes with pros like Rickie Fowler, who he made give him 10 shots in a recent head-to-head at Jordan's course.
"If I don't play absolutely nice that day, I have no chance," Fowler told Golf.com. "The nickname for it is 'Slaughterhouse XXIII.'"
SPONSORED BY HYPERICE
Championships Are a Long-Term Investment
Fans know world-class athletes for their performances in stadiums and arenas. But what they do off the field — investing in their own health, wellness and businesses— is just as impressive. 
For decades, athletes have fine-tuned their own physical abilities to reach the highest levels of their sport. Hyperice has helped them maintain that level of peak performance so much so that has led to an all-star roster of prominent athletes who have invested in the brand. 
Hyperice presents Invest in Yourself, an exclusive Q&A series with athlete investors including Naomi Osaka, Ja Morant, Fernando Tatis, Jr and Amanda Nunes. In their own words, these superstars share how they are investing in themselves and taking their talent and fortune to the next level, for decades to come. 
Check out the series here.
Bally's Continues Acquisition Blitz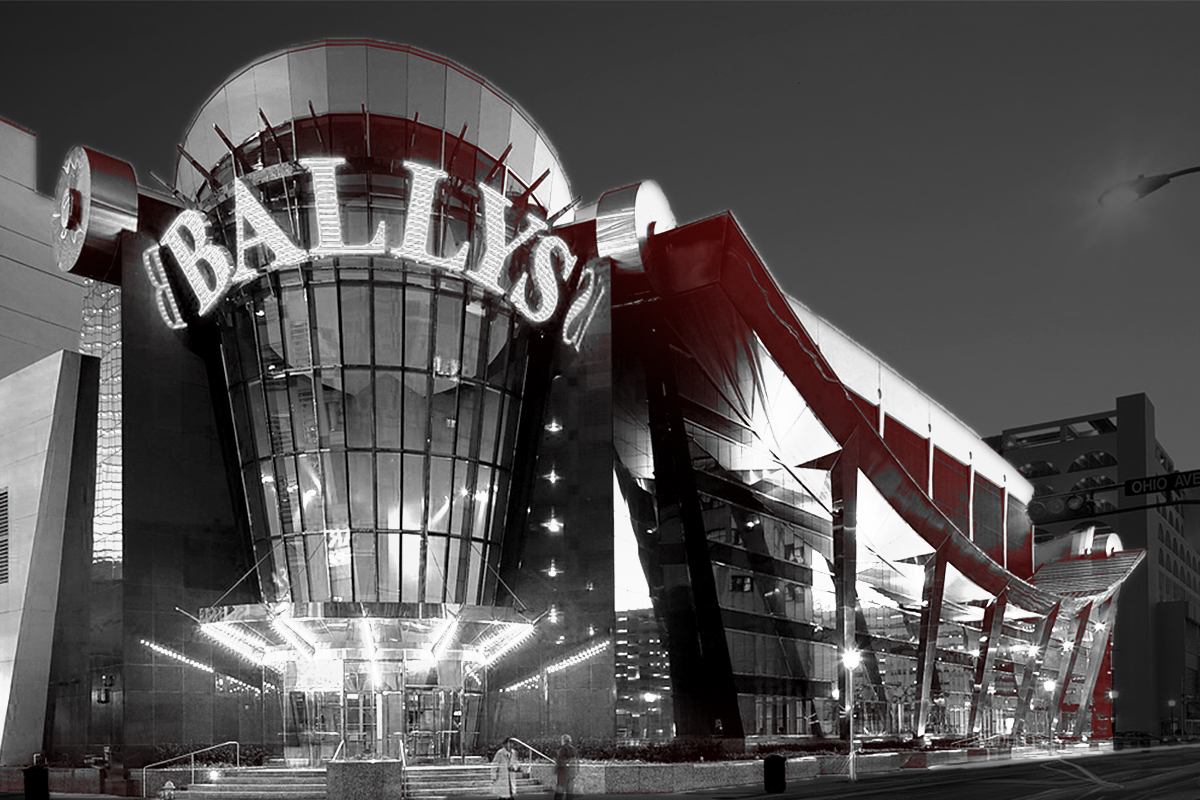 Bally's is pressing on with its aggressive move into digital betting, announcing plans to acquire U.K. gambling platform Gamesys for $2.7 billion. The companies have reached an agreement in principle, subject to shareholder and regulatory approval. 
Bally's has offered 1,850 pence — or $23.54 — in cash for each share, representing a nearly 13% premium from Gamesys' closing price on March 23. The founders and executives of Gamesys, who own 30.7% of its shares, have voiced their support for the deal.
Bally's, formerly Twin River Worldwide Holdings, merged with Dover Downs Gaming & Entertainment in 2019 to go public, then bought the Bally's casino for $25 million and the Bally's name for $20 million. Since then: 
Acquired sports betting platform provider Be.Works for $125 million.
Acquired enterprise software solution platform SportCaller.
Purchased fantasy sports gaming website Monkey Knife Fight.
Entered an agreement with Sinclair Broadcasting to rebrand Fox regional sports channels with the Bally's name.
Announced official partnerships with MLB, NBA, and NHL.
Bally's net income in Q4 2020, reported earlier this month, reached $20.2 million — a 51.4% increase year-over-year. Gamesys shares rose more than 14% after the news.
Belgian soccer team Club Brugge

delayed

its plans for an IPO in Brussels. Brugge was expected to price its IPO and start trading on Euronext this week, but current market conditions made it reconsider.

The Tokyo Olympic relay

started

on Thursday in Fukushima. The relay will travel through Japan's 47 prefectures prior to the start of the games in July. Officials have discouraged spectators for the relay.

ViacomCBS-owned Paramount+ won exclusive U.S. English-language rights for up to 79 Concacaf qualifiers for the men's FIFA World Cup in 2022.
March Subscriber Giveaway: We're giving away a $500 Airbnb gift card this month for you to use whenever you're ready to travel again. For every friend or colleague who subscribes to FOS with your custom referral link by the end of March, you get one entry into our giveaway. If you don't win the $500 gift card, five runners-up will also win an FOS VIP care package.
SPONSORED BY ESPN+
One Knockout Night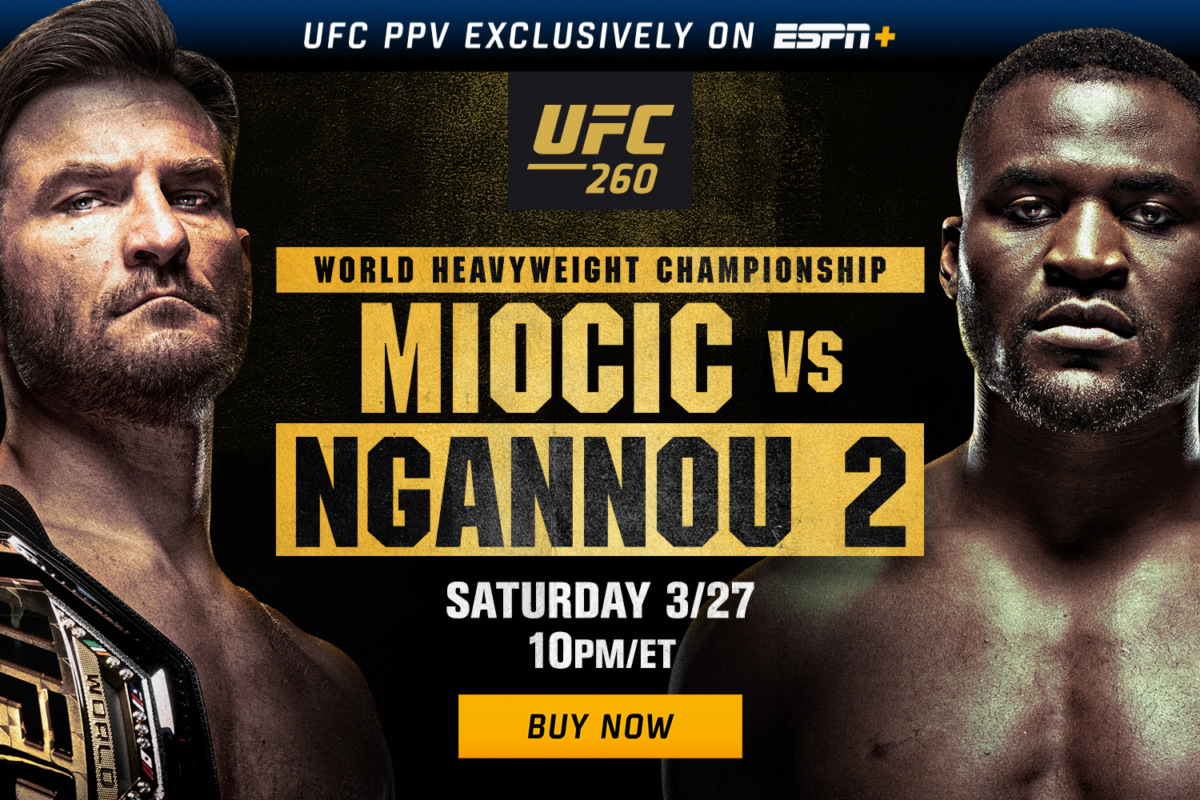 UFC 260 presents a night of redemption as "The Predator" Francis Ngannou gets a second shot at a UFC title. 
Ngannou faces Heavyweight Champ Stipe Miocic, who won by unanimous decision when the two last fought three years ago. Stream every moment on Saturday, March 27 exclusively on ESPN+. Prelims at 8pm/ET, Main Card at 10PM/ET. 
Get UFC 260 and an ESPN+ Annual Plan for only $89.98.
U.S. stocks experienced gains on Thursday with all three major indexes recovering from earlier losses. Here's a look at how sports-related stocks performed:
Up:
GameStop Corp. (NYSE: GME) gained 52.86%
Dave & Buster's Entertainment, Inc. (NASDAQ: PLAY) gained 12.00%
Genesco Inc. (NYSE: GCO) gained 7.02%
Down:
Allied Esports Entertainment Inc. (NASDAQ: AESE) dropped 8.16%
ViacomCBS Inc. (NASDAQ: VIAC) dropped 5.35%
Rush Street Interactive, Inc. (NYSE: RSI) dropped 4.49%
(Note: All as of market close on 3/25/21)
The Los Angeles Lakers (28-16) host the Philadelphia 76ers (31-13) tonight. The teams last met in January when the 76ers pulled away with a one-point victory. The 76ers remain first in the Eastern Conference, while the Lakers stand at fourth in the West.
How to Watch:
10 p.m. ET on TNT
Betting Odds:
76ers -5.5 || ML -220 || O/U 215.5
Pick: After losing LeBron James to an ankle injury on March 20, the Lakers have dropped three consecutive games, but they can turn the corner against the 76ers. Philly is 9-1 in their last 10 games, even without Joel Embiid since March 13, but the Lakers should be able to stay afloat at home. Take Los Angeles to cover and lean over.
Who ya got? Reply to this newsletter with your prediction for the 76ers-Lakers winner, final score, and high scorer. Nail it, and you get a mention in Friday's FOS PM. Don't forget to include your Twitter handle.
Shoutout: We asked readers to pick the winner and high scorer of the Jazz vs. Nets game, and most of you overestimated Brooklyn's abilities without any of its stars on the floor. Not unlike the Jazz's 30-point victory, this one was a wipeout.