Move over MJ and LeBron — and make way for Tiger Woods in the billionaire athletes club. Even with 15 major championships, five green jackets, and $120 million in prize money, Woods has amassed most of his fortune off the course. Aside from massive endorsement deals with the likes of Nike and Gatorade, Tiger has also owns golf courses, restaurants, and a foundation.
Amazon reportedly will not bid in Sunday's auction for streaming rights to the Indian Premier League, which are expected to go for up to $7.7 billion as part of a five-year deal.
The company, which has a $1.1 trillion market cap, was previously expected to win the rights to the multi-week tournament, which the Board of Control for Cricket in India estimates is valued at $7 billion. But the price tag may have been too much for the company, which has already spent around $6.5 billion on its India business.
"Amazon has a great balance sheet, but as a standalone, digital-only bidder, it would've had a challenge recouping such a big investment on streaming," said Mihir Shah, vice president and India head at Media Partners Asia.
Amazon's departure leaves at least three powerhouses vying for the rights: Disney, Sony, and Mukesh Ambani's Reliance Industries.
Disney inherited rights to the league in 2019 when it took over Fox's Star India.
Fox paid around $2.1 billion for the rights in 2017.
This year's process will be different, as the BCCI is auctioning IPL's broadcast and streaming rights individually for the first time.
Media Minutes
The IPL has grown to 10 teams — whose valuations are growing at a faster rate than NFL and NBA teams — playing 74 matches. When it launched in 2008, it only had eight teams with 14 matches. In 2020, 44% of Indian households watched a live IPL match for a total of 61 billion viewing minutes.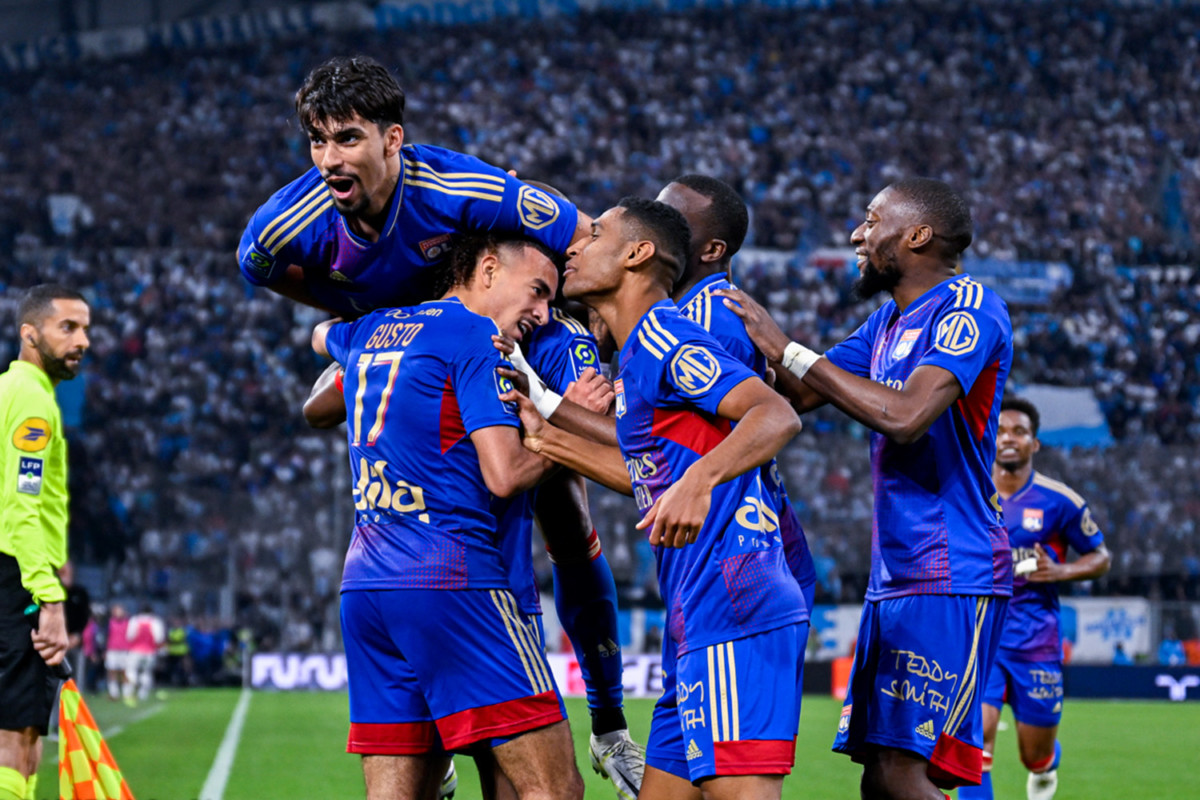 Yet another soccer team is set to be taken over by a U.S. businessman.
Foster Gillett, the son of former Liverpool FC co-owner George Gillett, is reportedly set to acquire a majority stake in Ligue 1's Olympique Lyonnais for around $636 million.
More than $318 million reportedly will go toward shares from Pathé and IDG Capital Partners, both of which have a less than 20% stake in the club. The remaining amount will go toward shares from current owner Jean-Michel Aulas and a $106 million injection into the team.
Aulas, who has owned the team since 1987, will stay on as president for now.
Overseas, Please
Olympique Lyonnais joins the growing list of Americans investing in European soccer teams this year alone.
Last month, Los Angeles Dodgers, Lakers, and Sparks owner Todd Boehly's consortium purchased Chelsea FC for $5.2 billion, marking the largest team sale ever and the first time that more than half of Premier League teams are owned by people or groups from the U.S.
Also in May, Sixth Street Partners entered a $380 million agreement with Real Madrid for a 30% stake in future stadium revenue, now including season ticket sales.
Earlier this month, RedBird Capital — an investor in Fenway Sports Group — entered an agreement to purchase AC Milan for $1.3 billion.
Lyon's official ownership announcement is expected to come in the next 10 days.
SPONSORED BY PLAYBOOK PRODUCTS
The Perfect Sports Gift for Father's Day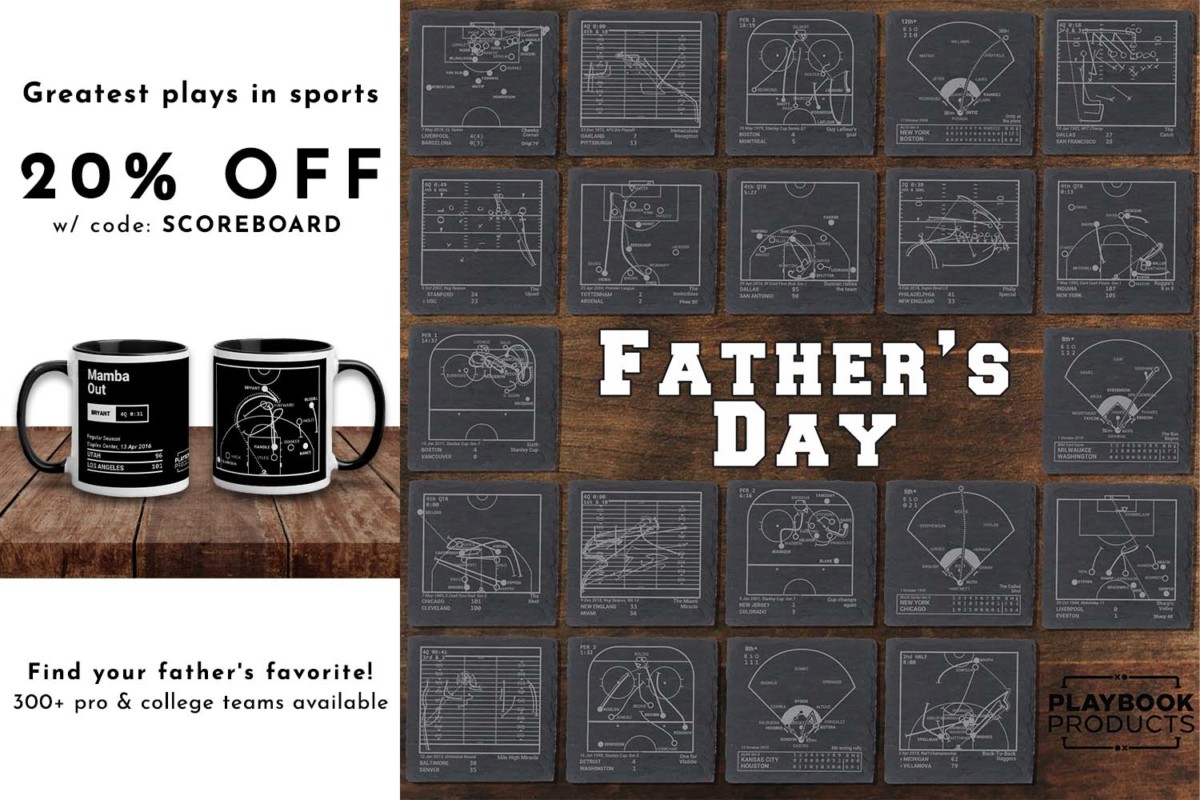 Still struggling to find something perfect for Father's Day? Look no further!
As seen on ESPN, Barstool Sports, Men's Health and more … Playbook takes the greatest sports plays, diagrams them "X/O style" and laser-etches them onto coasters, mugs and more. Each set comes with four distinct great plays from your favorite team's history.
With 300+ teams available and more than 7,000 five-star reviews, Playbook is the perfect choice for your Father's Day gift.
Use code SCOREBOARD for 20% off today!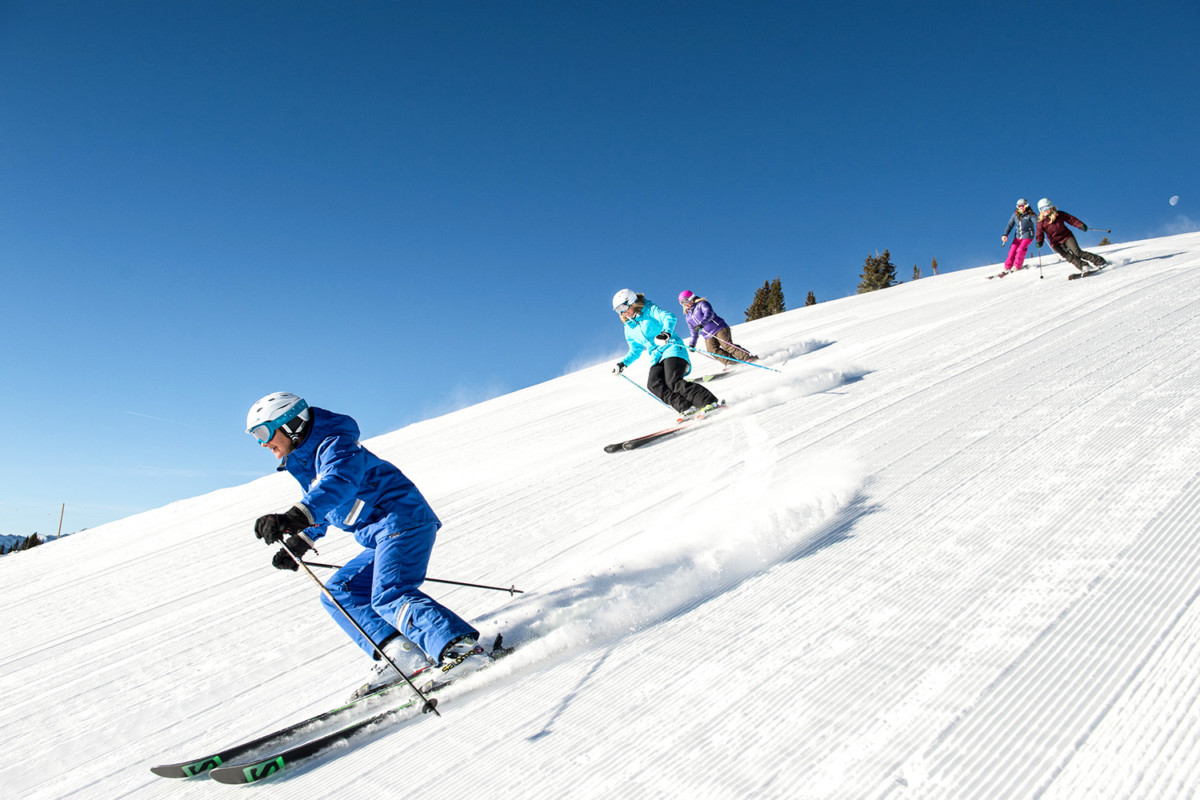 Less restrictions meant more skiing at Vail Resorts.
Vail Resorts generated $1.17 billion in revenue in fiscal Q3 2022, an increase of $287.6 million compared to the same period last year.
The Colorado-based company — which operates 40 mountain resorts and ski areas — attributed the growth to lifted limitations and restrictions caused by the pandemic.
Net income reached $372.6 million in fiscal Q3, up from $274.6 million in Q3 2021.
Vail Resorts projects full-year EBITDA to range between $828 million and $842 million.
Early season-pass sales for the 2022-23 ski season grew 11% year-over-year.
Roughly 72% of all visitation at Vail Resorts in 2021-22 were through season passes.
Vail Resorts not only caters to its customers but facilities and employees, as well. The company plans to increase its minimum wage to $20 per hour by the end of FY2022 and is also planning to invest as much as $337 million to expand capacity at 14 resorts.
Gaining Ground
Vail Resorts has broadened its reach over the past year through a series of acquisitions.
In December 2021, the company acquired Seven Springs Mountain Resort in Champion, Pennsylvania, for $118 million. The deal included Hidden Valley Resort and the operations of Laurel Mountain Ski Area, both located in the Pittsburgh area.
Earlier this year, Vail Resorts agreed to purchase a majority stake — 55% — in Andermatt-Sedrun, the largest ski area in Central Switzerland. The deal would mark the company's first strategic investment in Europe.
The transaction is expected to close before the 2022-23 ski season.
SPONSORED BY OUTER
Eat Outside All Summer Long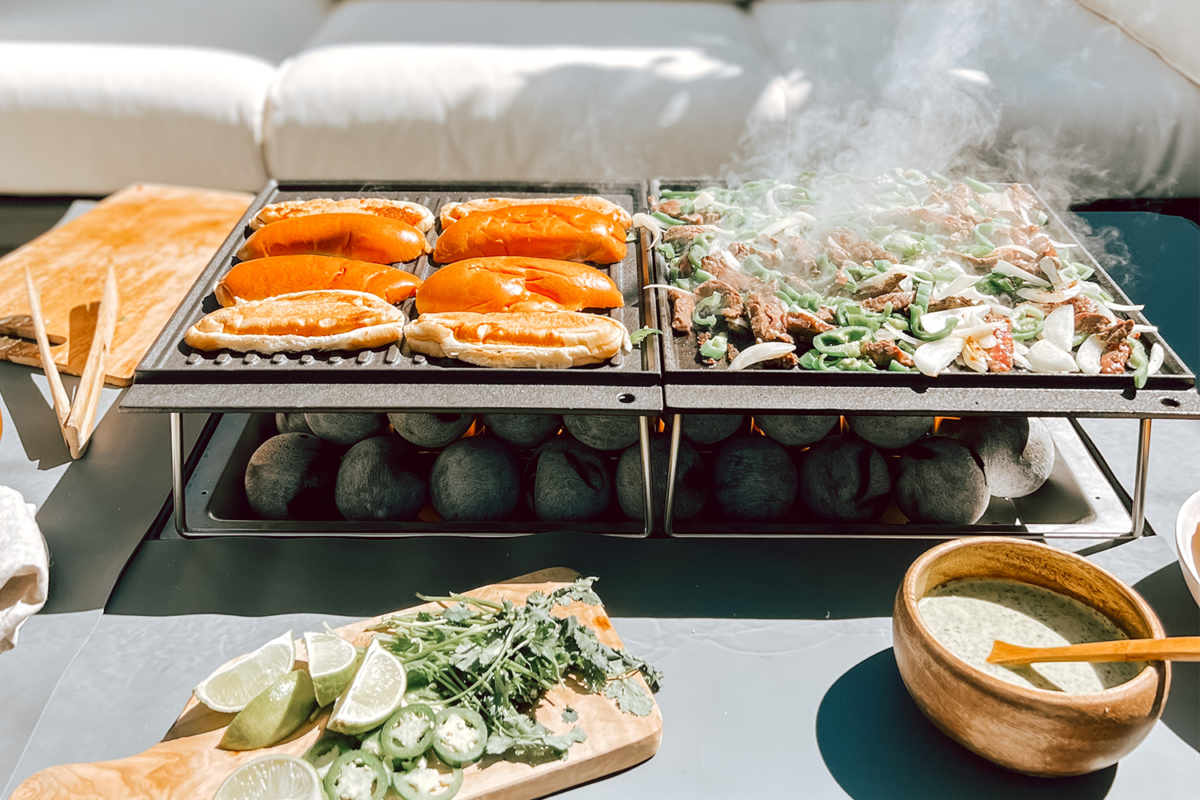 It wouldn't be summer without al fresco cooking.
That's why Outer teamed up with celebrity chef and founder of Prep + Rally, Dini Klein, to create the ultimate outdoor dining cookbook.
Full of delicious grilling recipes, including Steak and Poblano Sandos with Cilantro Lime Crema and Gooey S'mores-Stuffed Cookies with Ice Cream. You'll have enough recipes to keep you outside all summer long.
Start your summer the right way. Download the FREE cookbook here.
Broncos' $4.65B Sale Highlights Deals
Find out exactly what's happening in the private markets every week with highlights from our Front Office Sports Pro Deal Tracker.
We carefully monitor both public and private market data for a snapshot of the sports business landscape.
This week's Pro Deal Tracker highlights: 
The NFL's

Denver Broncos

were officially sold to a group led by Walmart heir Rob Walton for $4.65 billion.

 
Religion of Sports,

developer of a sports media platform designed to provide game highlights, scores, podcasts, and articles, raised $50 million of Series B venture funding in a deal led by Shamrock Capital Advisors.

HBSE

, the corporate venture capital arm of Harris Blitzer Sports & Entertainment, sold a stake in the company to Arctos Sports Partners, valuing the owner of the Philadelphia 76ers and New Jersey Devils at $3 billion.

Just Women's Sports,

operator of a sports media platform providing coverage of women's sports, raised $6 million in venture funding from

Tennis legend Billie Jean King and Brooklyn Nets owner Joseph Tsai,

valuing the media platform at $36 million.

SuperTeam Games,

an online game developer making blockchain-based sports games, raised $5 million of seed funding from Griffin Gaming Partners.   
Try out the full Deal Tracker.
Market Movers
U.S. stocks experienced declines across all three major indexes on Friday. Here's a look at how sports-related stocks performed:
(Note: All as of market close on 6/10/22)
Hulu has all the things you love to watch. From full seasons of exclusive series, current-season episodes, live sports, movies, Hulu Originals, and kids shows, Hulu has something for everyone.
If you're taking it easy this weekend, book a stay at Hulu. No judgments, no obligations, and no reason to stop with Hulu's endless entertainment.
How to Watch: Stream all of your favorite content on Hulu*
*Sponsored content.
Ready to rep your favorite newsletter? Refer your friends and colleagues to Front Office Sports and you could win FOS merchandise.
It's easy to spread the word. Copy and paste your unique link below and share it in an email or on your timeline.
Your custom referral link:
Or use these one-tap sharing methods:
Your referral count: [RH_TOTREF]