More than 140,000 fans showed up for Formula 1's U.S. Grand Prix on Sunday, making it the largest single-day sporting event in Austin's history and the biggest single-event crowd in the U.S. since the start of the pandemic.
Allbirds Targets $2B Valuation in IPO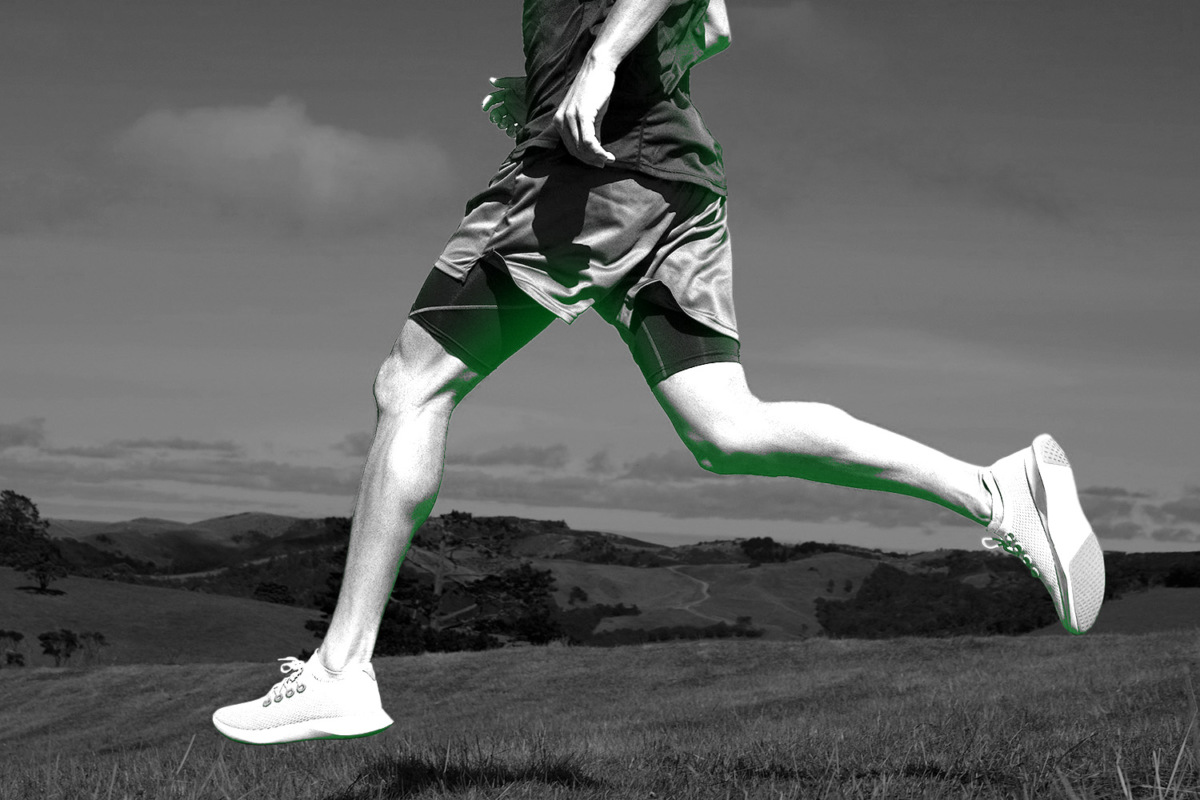 Allbirds, the eco-friendly shoe brand, is looking to raise $269 million in its IPO, offering 15.4 million shares at $12 to $14 each — with existing stakeholders selling another 3.85 million shares.
With that many outstanding shares, the company could reach a market value of more than $2 billion, up from the $1.7 billion valuation it received following a $100 million funding round in September 2020.
Despite a 27% increase in revenue to $118 million during the first six months of 2021, the filing comes during a turbulent period for Allbirds.
For the six-month stretch that ended June 30, Allbirds reported a loss of $21 million, compared to $9.5 million during the same period a year prior.
On Monday, it said it expects to record a net loss of between $15 million and $18 million in the third quarter.
In August, the company estimated it would be unprofitable for the foreseeable future.
Allbirds still expects revenue to reach up to $62.5 million in the third quarter — compared to $47.2 million in Q3 2020 — due to higher sales in its brick-and-mortar stores.
The company announced its own activewear line in August and is slated to sell a shoe in partnership with Adidas next year.
Allbirds hasn't set an IPO date yet.
Super League Trio Files Claim Against UEFA, FIFA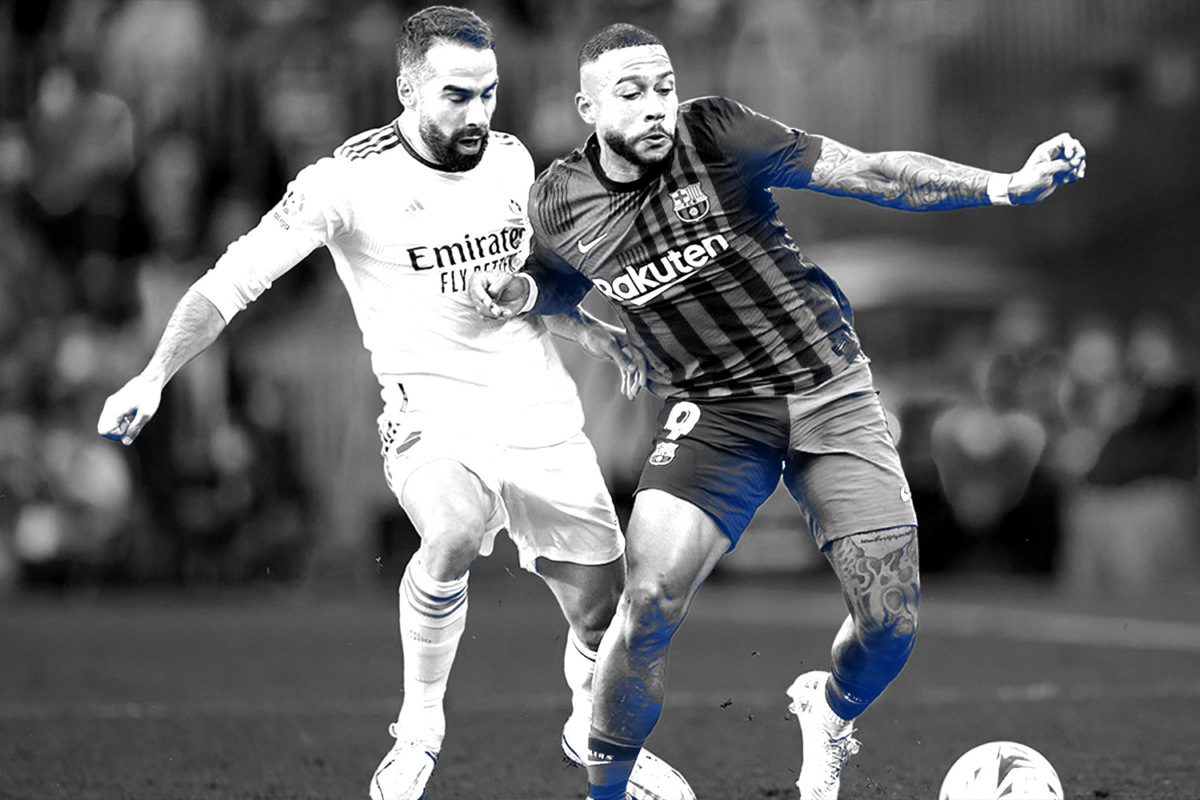 The Super League rose and fell in all of 48 hours last April, but its three holdouts are now threatening soccer's major governing structures in Europe and the world.
Real Madrid, Barcelona, and Juventus have filed a legal claim against UEFA and FIFA, alleging that the two organizations violate European competition law by acting both as regulators with sanctioning power and participants that profit from the contests they oversee.
FIFA earned $6.4 billion from 2017-2020, mostly from the World Cup year of 2018. UEFA took in $12.5 billion over that span.
The Super League initially launched with 12 teams, but the other nine quickly dropped out in response to fierce backlash from fans and politicians.
Real Madrid, Barcelona, and Juventus had faced a potential two-year suspension from UEFA tournaments for their refusal to quit the Super League, but UEFA dropped its sanctions and fines after the three teams scored a victory in a Spanish court.
A22, a Spain-based organization representing the clubs, wrote in the filing that it seeks to determine if UEFA and FIFA can "legitimately exclude competition in a market that represents 1% of GDP of the European Union."
The EU's GDP was $15.2 trillion in 2020.
UEFA has support at the highest level: Sixteen European governments will intervene on its behalf in the court hearing, and the European Commission will contribute guidance on UEFA's and FIFA's compliance with EU competition rules.
SPONSORED BY PANINI
Instant NFL NFTs Available Now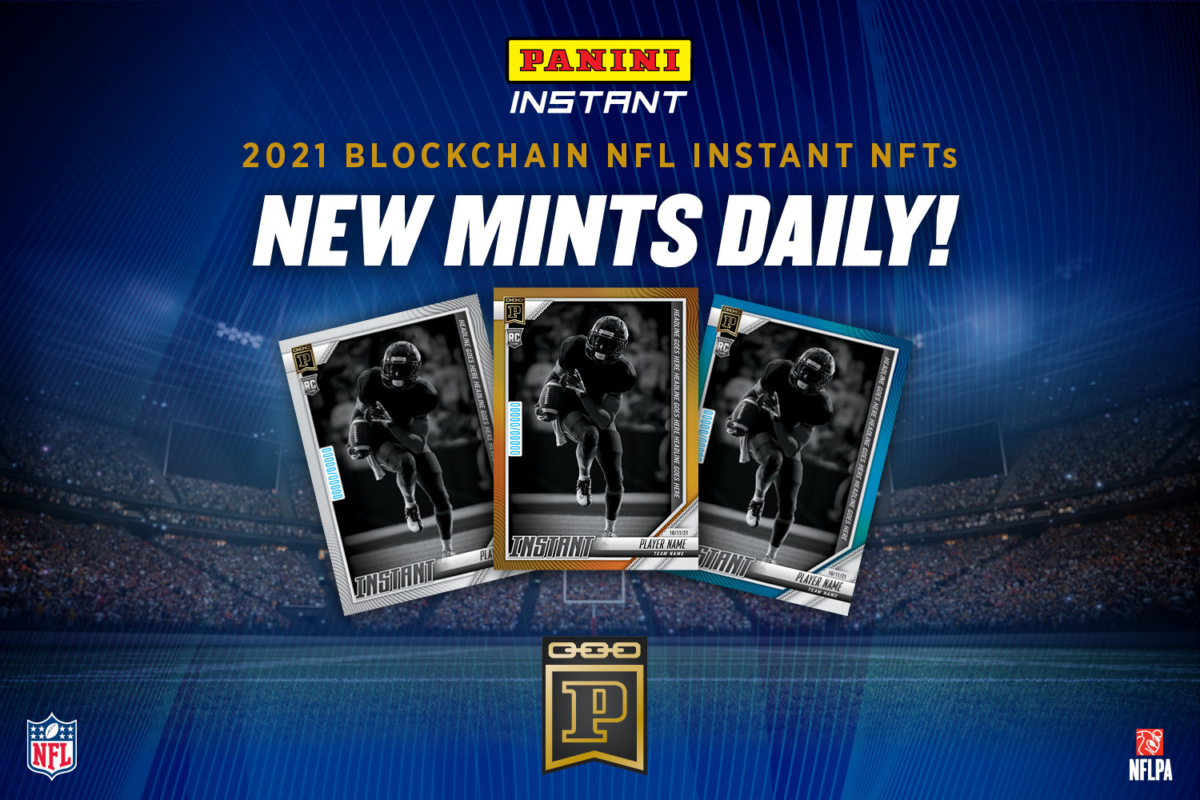 Panini America officials recently launched the first wave of Panini Instant NFL NFT Blockchain cards that honor the league's biggest weekly performances and milestones with new cards Minted daily. Be sure to check out the Panini NFT Blockchain site every day to see which players from the previous week's games are being produced.
Each NFT will be available to purchase for a limited time, so if you see the player you want, get it! All Panini Instant NFL NFT Blockchain cards will be Minted only to the total number of cards ordered.
FaZe Clan to Go Public in $1B SPAC Merger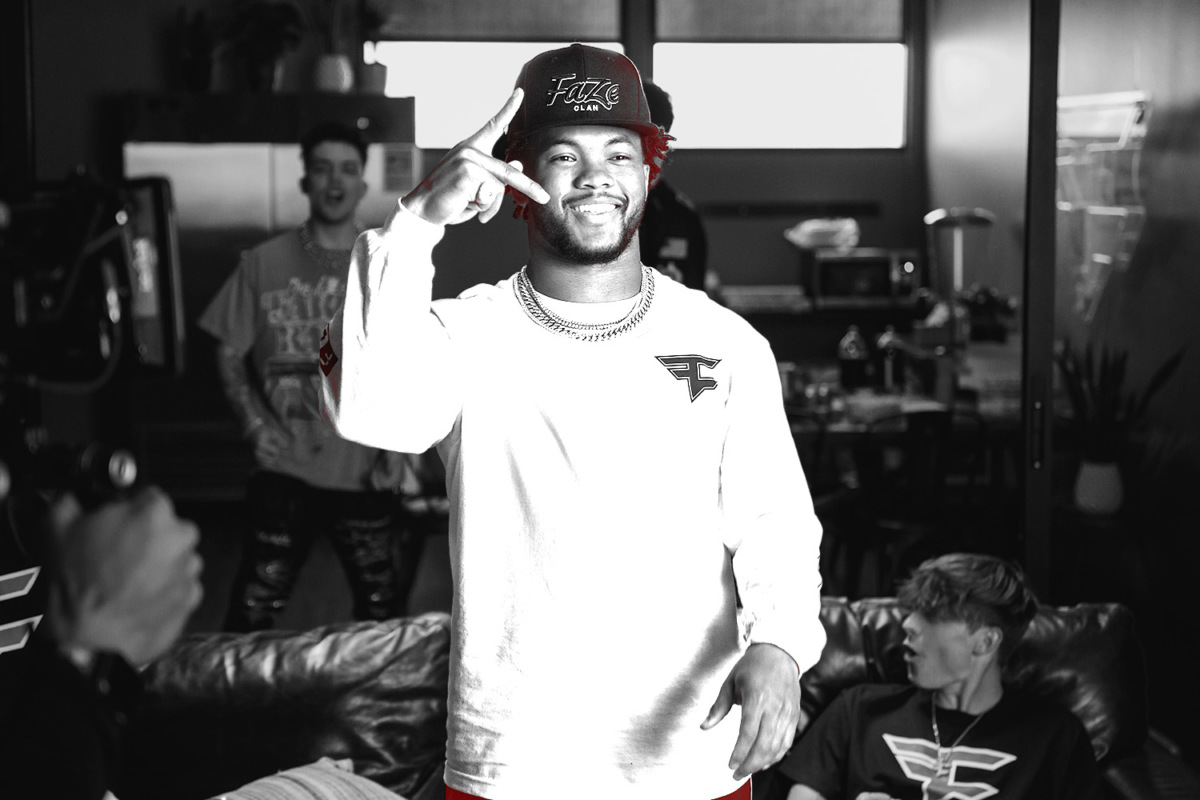 FaZe Clan announced plans on Monday to go public through a merger with blank-check company B. Riley Prince 150 Merger Corp, valuing the combined entity at $1 billion.
As part of the deal — expected to close in Q1 2022 — the esports company is raising roughly $291 million, which includes $118 million through a private placement.
The deal would give FaZe the highest-ever valuation for an esports company. Last year, FaZe was ranked the fourth-most valuable esports company at $305 million, while TSM ranked No. 1 at $401 million.
Known for its esports teams, FaZe is also a platform that allows content creators and entertainment professionals to build their brands through partnerships and social media.
In August, it announced a sponsorship deal with McDonald's.
The same month, it secured a strategic investment from Cox Enterprises.
In September, it announced a partnership with DC Comics to collaborate on a limited-edition comic book.
The company's creators include NFL quarterback Kyler Murray, NBA guard Ben Simmons, and LeBron "Bronny" James Jr.
FaZe reaches more than 350 million people worldwide across its social media platforms. The company expects sales to hit $50 million in 2021, up from $40 million last year.
Despite the increase, FaZe does not expect to be profitable for a few years.
In today's Leadoff, Super Bowl LVI could bring $477 million to Los Angeles, Advent is eyeing a stake in Ligue 1's media entity, DraftKings is taking a governance role in a blockchain network, and a look at how Powerboat P1 used the pandemic to build its business.

Click here to listen

.

GreenPark Sports has

raised

$31 million in Series B funding. The social sports gaming developer will use the fresh capital to build its NFT offerings and launch a blockchain-based marketplace.

A pair of Michael Jordan's earliest known game-worn regular-season shoes

sold

for a record-breaking $1.47 million at a Sotheby's auction.

2021 has brought an explosion in the mainstream adoption of cryptocurrencies, NFTs, and blockchain technology. Join us Thursday, Oct. 28, at 1 p.m. ET as we sit down with FTX's Head of Brand Partnerships to discuss how they have become one of the leaders across the sports and crypto landscape.
SPONSORED BY SAMSUNG
How Venues Are Using Tech To Optimize Revenue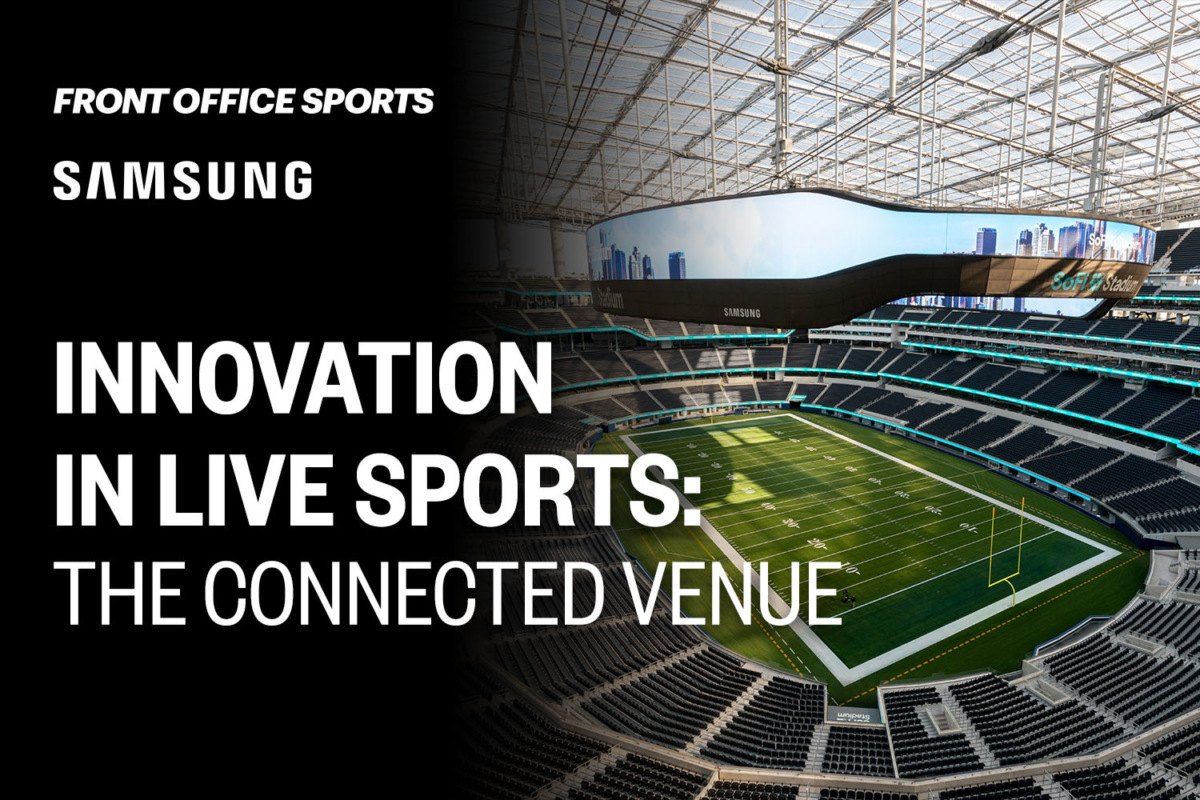 Over the course of 2021, the face of events has changed. Now more than ever, boosting revenue requires venue operators to convert non-fans to casual fans and casual fans into hardcore 'fanatics,' and the best way to do that is to get fans back into the stadium for a personalized experience they'll never forget.
Join Adam White, CEO, FOS, on Oct. 26 at 1 p.m. ET as he sits down with Mario DiAntonio, National Solution Sales Director at Samsung, and Kalon Welch, Co-Owner and EVP of Business Development at FastSensor, for our latest webinar, Innovation in Live Sports: The Connected Venue.
We'll discuss how the idea of the 'Connected Venue' and Samsung's smart sensor-driven technology is enabling venue operators to harness real-time data that can be used to enhance fan engagement, optimize revenue and so much more. Grab your seat!
Market Movers
U.S. stocks experienced gains across all three major indexes on Monday. Here's a look at how sports-related stocks performed:
(Note: All as of market close on 10/25/21)
The New Orleans Saints (3-2) face the Seattle Seahawks (2-4) tonight at Lumen Field.
How to Watch: 8:15 p.m. ET on ESPN
Betting Odds: Saints -4.5 || ML -200 || O/U 41.5*
Pick: Expect the Seahawks to struggle without Russell Wilson. Take New Orleans to cover.
Who ya got? Reply to this newsletter with your prediction for the Saints-Seahawks winner and final score.
Shoutout: Congrats to FOS reader Mia Mundy for correctly predicting Tampa Bay's win over Chicago!
*Odds/lines subject to change. T&Cs apply. See draftkings.com/sportsbook for details.
Win a Pair of LaLiga ElClásico Tickets
In addition to winning gear, every referral will earn an entry into the LaLiga 2022 ElClásico ticket giveaway (ends Oct. 31)! ESPN is the new home of LaLiga in the U.S. Follow the best soccer league in the world with the top stars streaming every match across all ESPN platforms. Subscribe now. 
It's easy to spread the word. Copy and paste your unique link below and share it in an email or on your timeline. One referral = one entry.
Your custom referral link: [RH_REFLINK]
Or use these one-tap sharing methods: