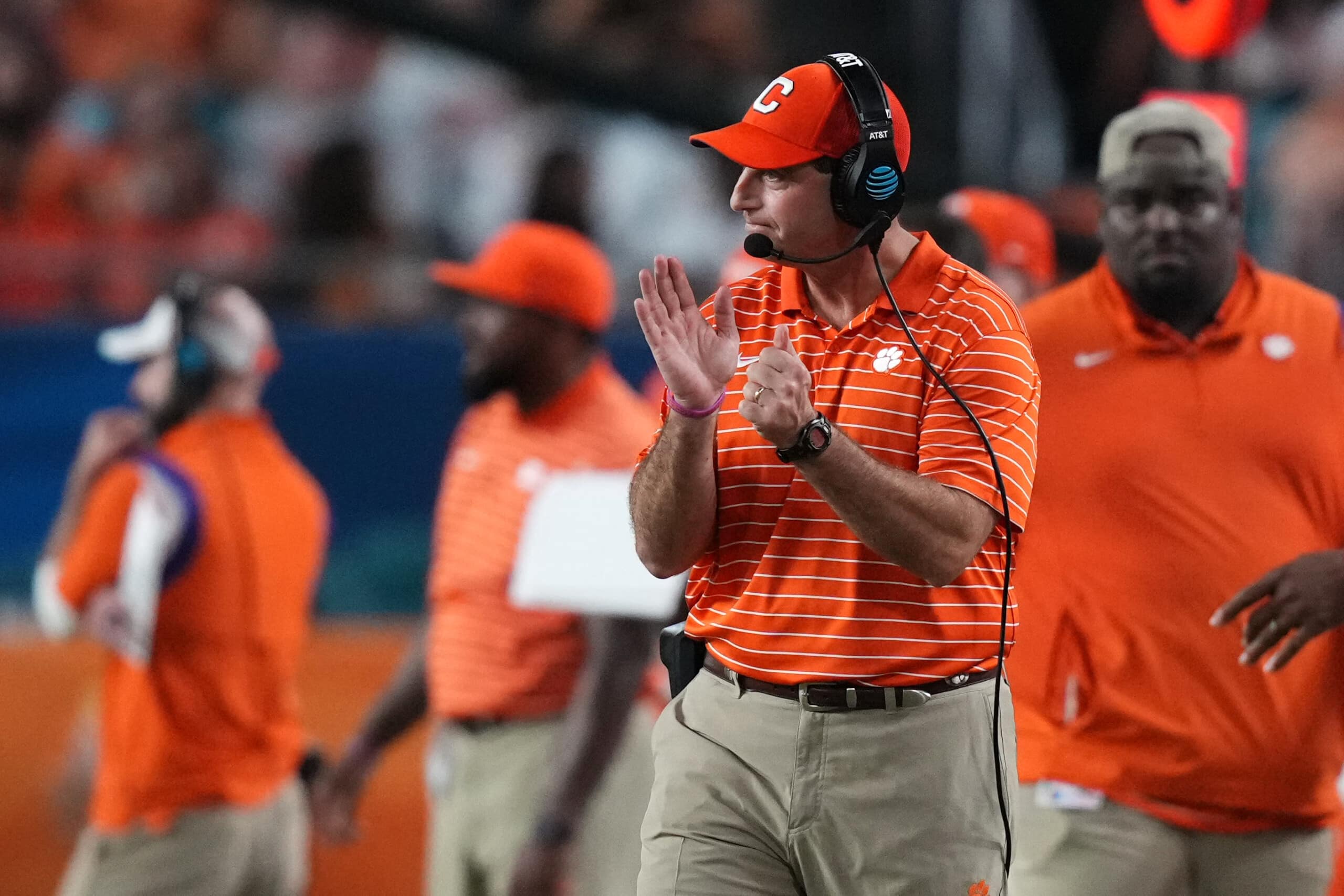 Top ACC schools are hopeful that a newly approved revenue distribution model will help them keep pace with counterparts in the much richer SEC and Big Ten conferences.
Beginning in Fall 2024, schools qualifying for revenue-generating postseason competitions — like the College Football Playoff, other bowl games, and March Madness — will receive more of the ACC's postseason payouts.
The conference currently shares its money equally and will continue to do so for all other revenue. Last year, the ACC generated $617 million in revenue, compared with the SEC's $802 million and the Big Ten's $845.6 million.
The shift was important for football powerhouses like Clemson and Florida State as well as basketball heavyweights North Carolina and Duke — especially as the CFP expands to 12 teams in the 2024-25 season and offers even more revenue.
This season, the CFP will pay conferences $6 million for a team making a semifinal game and $4 million for a non-playoff New Year's Six matchup.
While no ACC team made the CFP last year, Clemson made the Orange Bowl (a New Year's Six game), while Pitt, NC State, and FSU appeared in bowl games that paid the conference nearly $8 million total. However, schools like Boston College received an equal portion of that money despite finishing 3-9.
Miami's run to this year's Final Four helped earn the ACC about $24 million, but the Hurricanes will earn the same amount as Louisville, which missed postseason play with a 2-18 conference record.
Major League Baseball's smallest market is facing new pressure to upgrade its home ballpark.
The Wisconsin legislature needs to approve a plan to finance $448 million in long-term renovations to the Milwaukee Brewers' American Family Field, according to the Milwaukee Journal Sentinel — or risk losing the club to another city.
Earlier this year, the Brewers detailed the extensive upgrades needed, but league and team sources told Front Office Sports that conversations remain ongoing between the club, league, and local officials — and that such brinkmanship is overblown, especially in contrast with the far more troubled situation between Oakland and the A's.
But efforts by Wisconsin's Democrat Gov. Tony Evers to secure $290 million in funding have run into resistance thus far from the state's Republican-controlled legislature.
Despite Milwaukee's smaller size, the Brewers have routinely ranked as a strong mid-tier club in league attendance. The publicly owned ballpark, which opened in 2001, hosted the 2002 MLB All-Star Game and numerous Brewers playoff games, but its original funding and construction were also sources of significant controversy.
The Brewers' lease runs through the end of 2030, and terms dictate the state's Southeast Wisconsin Professional Baseball Park District is responsible for "all major capital repairs."
MLB commissioner Rob Manfred will be in Milwaukee on Thursday, meeting with both Brewers and Giants players.
SPONSORED BY DOVE MEN+CARE
Forgettable Underarms, Unforgettable You
Whether you're playing in a pick-up game, heading into a big interview, or hugging someone you care about, new and improved Dove Men+Care 72 hour antiperspirant helps prevent underarm distractions like sweat and odor so you can forget about your underarms and focus on being unforgettable.
New Dove Men+Care antiperspirants are reformulated with 72 hours of sweat and odor protection, one-quarter moisturizing cream, and long-lasting fragrance. 
You can purchase Dove Men+Care antiperspirant sticks, aluminum-free deodorant sticks, or dry sprays wherever personal care products are sold. Learn more.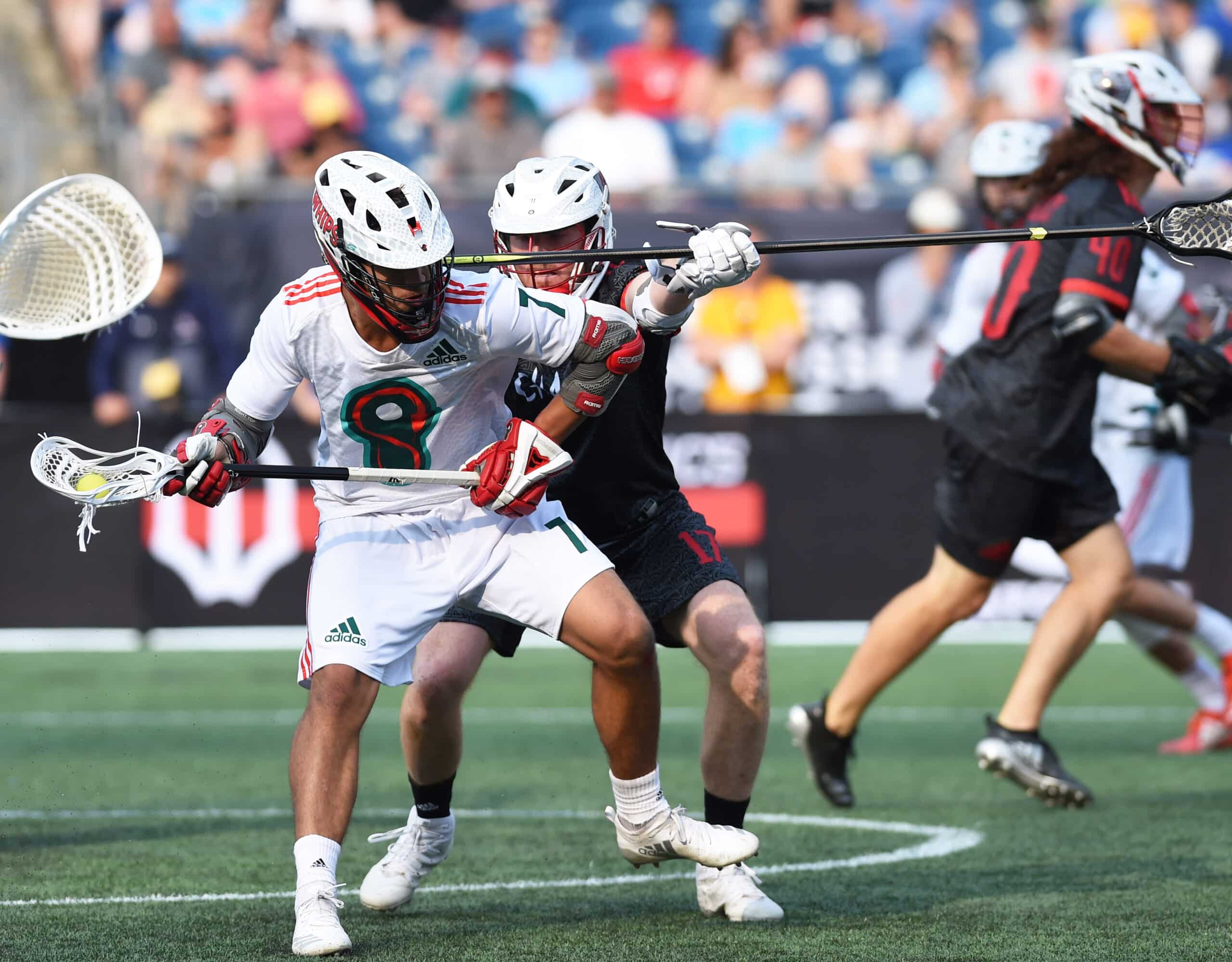 The Premier Lacrosse League is hitting another milestone with the formation of a new competition structure.
In one of the PLL's largest developments since its 2019 debut — a plan that will begin next year and evolve from PLL's existing, tour-based model — each of its eight teams will be assigned to specific geographic markets.
The PLL will continue to operate as a single-entity property and still own and operate all eight franchises — but will now more closely resemble other major sports leagues.
The new format is only the latest evolution for the league.
It signed a media rights deal in 2022 with Disney's ESPN and ABC reportedly worth eight figures, brought in additional top-tier investors in a Series D funding round, completed a large-scale deal with Ticketmaster, posted other gains in fan engagement, and merged with the former Major League Lacrosse to become the only significant entity in outdoor pro lacrosse.
That last funding reportedly doubled the league's undisclosed valuation compared to 2021. Burke Magnus, ESPN's president of content, called the market-based plan "a smart progression at the perfect time."
Fans can vote on potential team locations starting June 3. Their input will inform internal analysis and various business considerations to produce the final selections, which will be announced in Q4 2023.
"This move will unlock deeper, more connected relationships between our fans, teams, and players," said Paul Rabil, PLL co-founder and president. "We're giving the PLL local love and global awareness."
The 2023 PLL season will start June 3-4 in Albany, New York.
Brooks Koepka is having a

week

. The South Florida native's major win earned him $3 million, and his beloved Florida Panthers are in the Stanley Cup Final, and the Miami Heat are a win away from competing for a championship. 

Formula 1 released a five-minute driver POV of the Las Vegas Grand Prix circuit using "F1 23" gameplay.

Watch

the first minute.

Michael Jordan bought a

custom

Hennessey Venom F5 Roadster — which retails for $3.5 million. The Roadster can top 300 mph and is one of just 30 in existence.
FRONT OFFICE SPORTS LEARNING
Professional Education at the Speed of Culture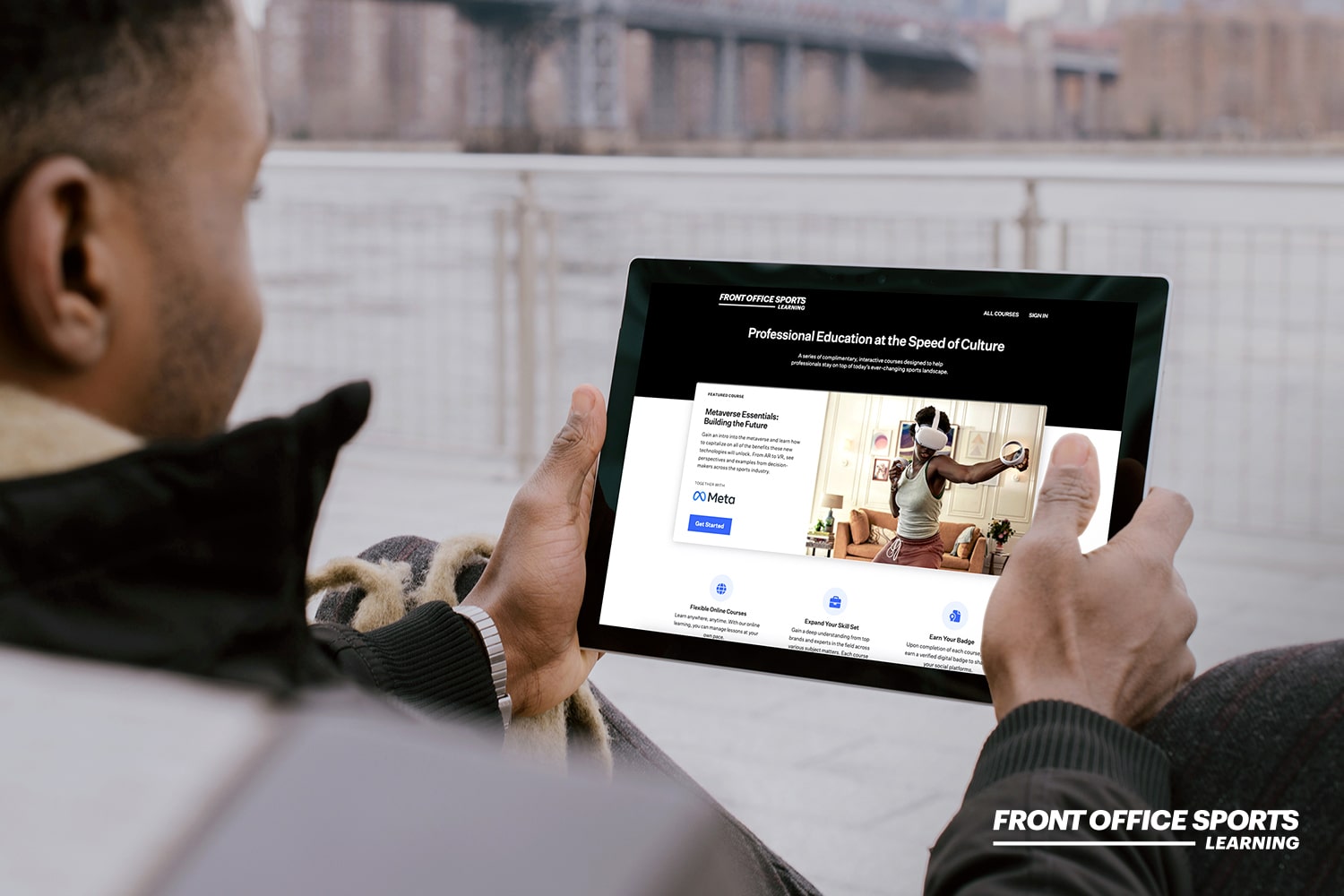 Brush up on your skills and supercharge your career.
Try one of our interactive courses on Front Office Sports Learning, designed to help professionals stay on top of today's ever-changing sports landscape.
Manage lessons at your own pace and gain a deeper understanding from top brands and experts in various subject matters. Each course consists of a series of video lesson modules, followed by a brief quiz. Upon completion of each course, you'll earn a verified digital badge to share on your social platforms.
From modern ticketing solutions and the rise of cryptocurrencies to the new world of NIL and the metaverse, FOS Learning courses explore it all.
Find the right course for you.
| | |
| --- | --- |
| | The NHL Stadium Series will continue in 2024 at MetLife Stadium. |
| | |
| --- | --- |
| | Baron Davis, Nelly, and Rick Ross will own teams in the NTL. |
The Miami Heat take on the Boston Celtics on Thursday in Game 5 of the NBA Eastern Conference Finals at TD Garden.
How to watch: 8:30 p.m. ET, TNT
Gambling odds: Heat +8 || ML +250 || O/U 215