How is Goldin Auctions like the SPAC market? Both broke their 2020 records before the end of March.
Goldin Beats Last Year's Sales in 3 Months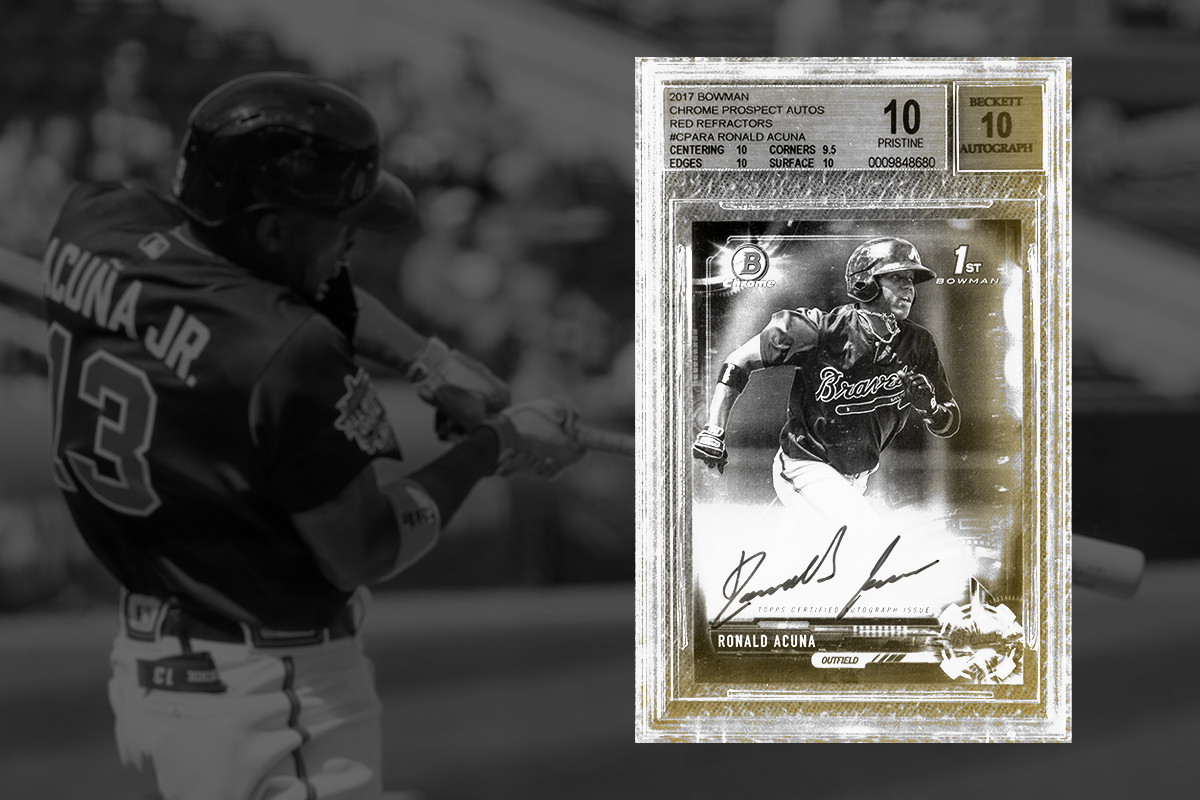 Clearly, the trading card boom isn't over yet. Auction house Goldin Auctions has already broken its annual sales record with over nine months remaining in the year.
Goldin reached $100 million in sales for 2021 after generating $8.5 million from the March edition of its monthly auction series. The auction featured two Michael Jordan Fleer rookie cards that sold for just under $500,000, Ronald Acuña and Kobe Bryant cards that went for just under $400,000, and an autographed Jay-Z card that sold for $105,780, a record for non-sports trading cards.
"People are increasingly viewing collectibles as valuable alternative investments over the long term," founder and executive chairman Ken Goldin told Front Office Sports. "We're also seeing a ton of interest from international customers, which is a market that we're just starting to tap into."
The company raised $40 million in February in an investment round that included Kevin Durant, Dwayne Wade, Mark Cuban, Bill Simmons, Logan Paul, and YouTube co-founder Chad Hurley.
Topps recently signed its longest and largest deal with the Los Angeles Angels' Mike Trout that is expected to last his entire career. In August, an autographed Trout rookie card sold through Goldin Auctions for $3.94 million.
As for what's fueling the enormous growth in trading cards, Leore Avidar, founder and CEO of trading card platform Alt, cites the "25-year effect."
"Generally people start liking and collecting things when they are 8 to 14," Avidar told Bloomberg. "Then in your 30s, people start getting disposable income, and they get nostalgic for things that remind them of their youth, and you see this in a lot of different kinds of assets."
Kraft, Patriots Go On Unlikely Spending Spree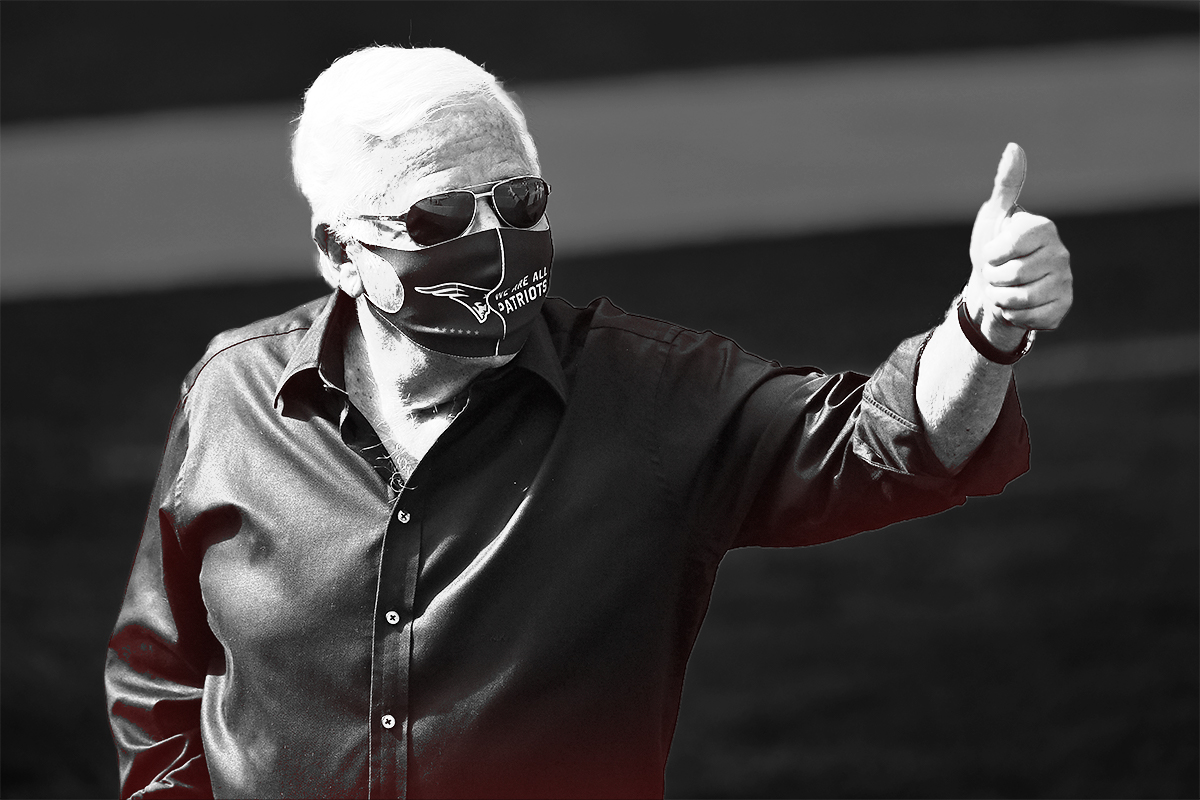 This offseason, the New England Patriots and team owner Robert Kraft have been on a spending spree — a move that contradicts past business practices.
"I do remember we always made fun of the teams that spent a lot in the offseason. We know nothing is guaranteed, and I'm very cognizant of that," Kraft told Peter King in his "Football Morning in America" column.
Since the NFL's legal tampering period began on March 15, the Patriots have spent an NFL record $162 million in guaranteed money in free agency, and could top $172 million this offseason. And this epic payout doesn't include the recent signings of defensive tackle Montravius Adams, center Ted Karras, and linebacker Raekwon McMillan.
Kraft purchased the franchise for $172 million in 1994, the highest price tag for a professional football team at the time. In 2020, the Patriots spent a total of $24.4 million on free-agent signings, per Spotrac.
"In my 27 years as owner, I've never had to come up with so much capital before," said Kraft.
The Patriots entered the free-agency period with $69 million to spend, the third-most in the NFL. But in addition to having the cash, the spending spree was facilitated by the market of talented players and limited competition from other teams due to the first salary-cap drop in 10 years.
"It's like investing in the stock market," Kraft said. "You take advantage of corrections and inefficiencies in the market when you can, and that's what we did here."
SPONSORED BY ANHEUSER-BUSCH
Rising 25 Nominations Close Tomorrow!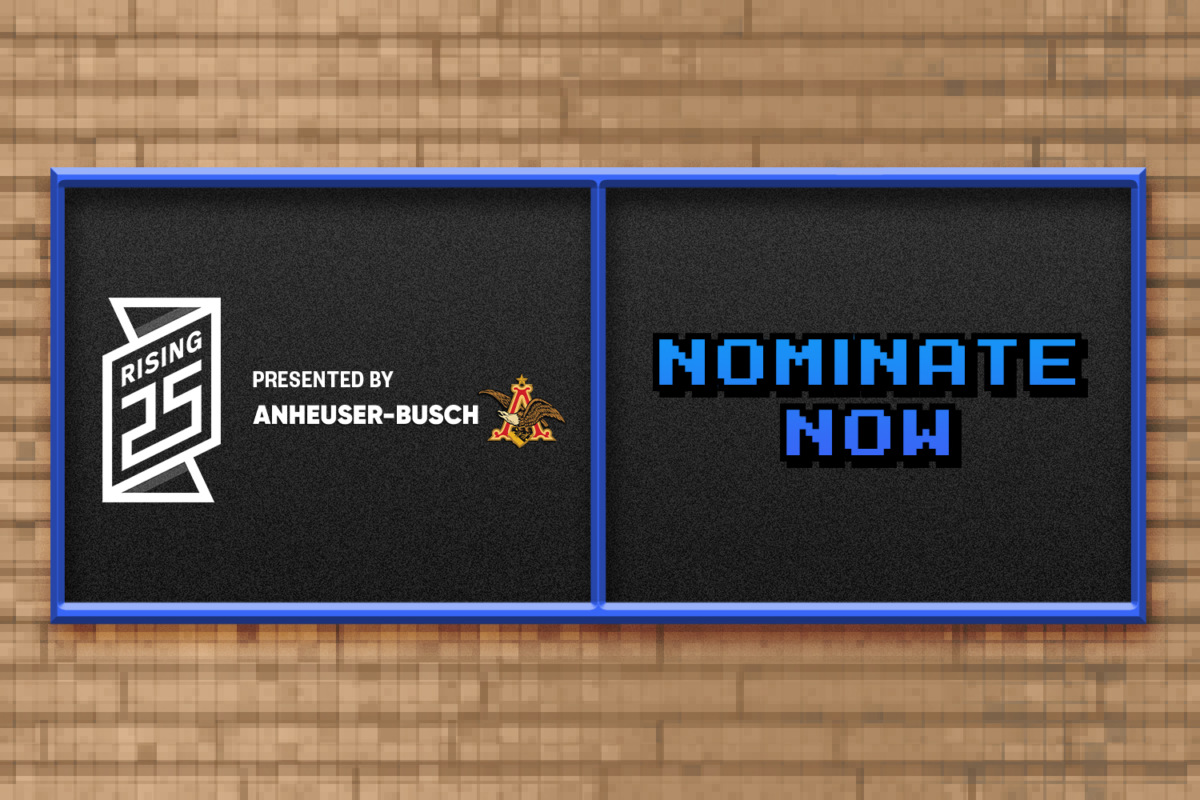 The '90s gave us unforgettable sporting moments – The Dream Team, U.S. Women's Olympic Soccer team taking gold, Tiger winning his first major and of course, the release of NBA Jam.
It's also the decade our next Class of Rising 25 Award winners were born.
Now in its fifth year, the Rising 25 Award, presented by Anheuser-Busch, shines a spotlight on the brightest young stars in the business of sports.
Know someone that should be included in our starting lineup? Tell us about them before nominations close TOMORROW, March 23. 
Sky's Historical TV Deal for Women's Soccer
Comcast's Sky Sports and the BBC signed a broadcast deal with the Football Association's Women's Super League to air on free network TV for the first time in history.
Running for three years starting in the 2021-2022 season, it will be the biggest broadcast deal of any professional women's soccer league, with 44 matches broadcast each season. The WSL — U.K. women's flagship domestic league — currently has 12 teams.
The deal is worth "around £8m a season," according to The Guardian, which is a little more than $11 million.
Some money will go toward central investments, including referee development.
The rest will be split among clubs — the WSL will receive 75%, and the Championship will receive 25%.
"We will be giving the Barclays FA Women's Super League the full Sky Sports treatment, with lengthy buildups and reaction to all live matches, plus a daily narrative of the league across Sky Sports News and our digital platforms," said managing director of Sky Sports Rob Webster.
Kathryn Swarbrick, FA director of commercial and marketing, noted that they want to work with Sky "on what they do best … driving awareness of the WSL, building a profile of the players, of the clubs, and also creating the kind of content that will excite fans."
Sky has seen success broadcasting men's games, including the Premier League — the richest in Europe. Sales topped $7 billion in the 2018-2019 seasons, and Sky is hoping to see the same for women.
In a long-anticipated move, the Tokyo Olympics

barred

foreign spectators to avoid the spread of COVID-19. The decision is another blow in the difficult and costly process of hosting the Summer Games, which were originally scheduled for 2020. Organizers originally sold over 600,000 tickets to people outside of Japan.

The NFL Draft

will

allow select fans and prospects in attendance on April 29 to May 1 in Cleveland. Teams will invite "fan ambassadors" who must be vaccinated and masked. The draft will incorporate the Rock and Roll Hall of Fame, FirstEnergy Stadium, and the Great Lakes Science Center in mostly outdoor events that will also promote COVID-19 vaccines.

SportRadar

acquired

Synergy Sports, adding a major video and data provider to its tech suite. SportRadar, which provides media and data analytics to every major sports league, is set to

go public

at a $10 billion valuation — the largest sports-related SPAC ever.

March Subscriber Giveaway: We're giving away a $500 Airbnb gift card this month for you to use whenever you're ready to travel again. For every friend or colleague who subscribes to FOS with your custom referral link by the end of March, you get one entry into our giveaway. If you don't win the $500 gift card, five runners-up will also win an FOS VIP care package.
SPONSORED BY OPENDORSE
How To Prepare Students Athletes For NIL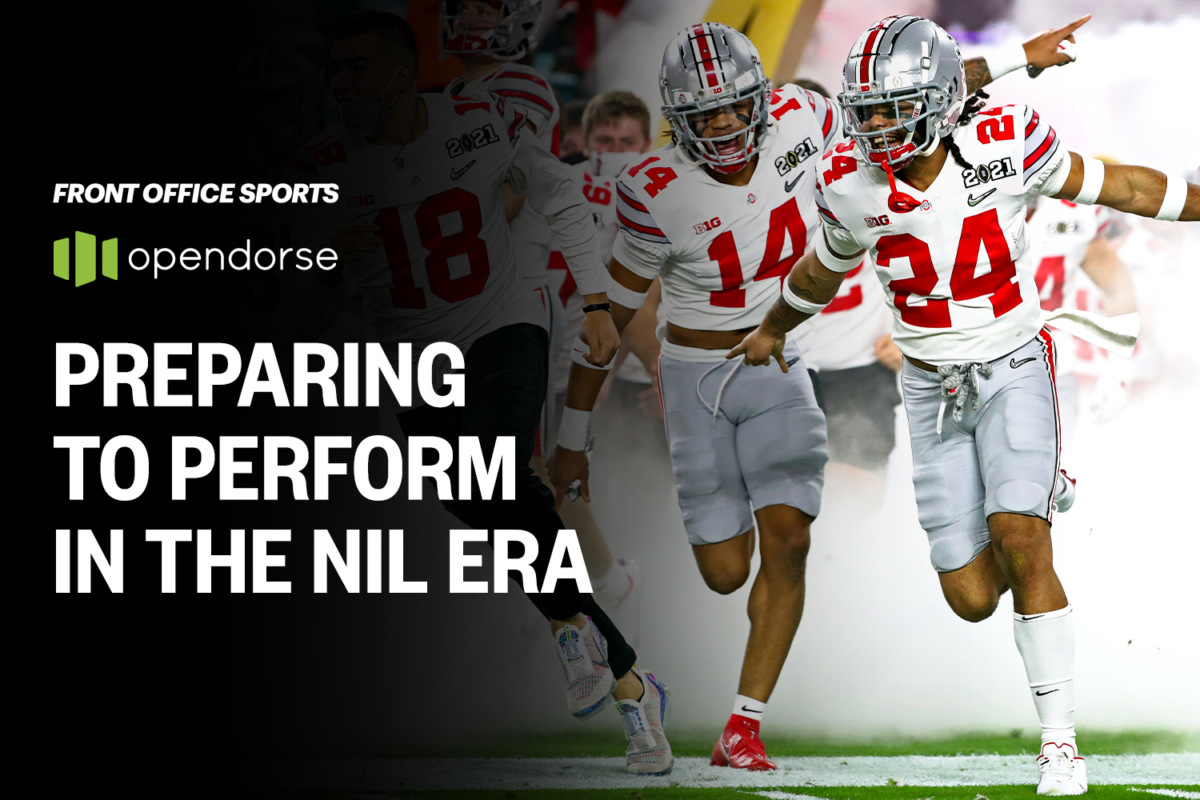 Leading athletic departments are implementing innovative programs to support their athletes and compete in the coming era of college athletics.
Join us for a partner showcase on March 25 at 12PM ET featuring Opendorse CEO Blake Lawrence and Jeremy Darlow the founder of Darlow as they share an inside look at the market-leading NIL readiness program and how administrators and coaches can prepare their programs to meet these changes.
Discussion topics includes:
A new addition to Opendorse Ready™

A roadmap to future-proof student-athlete development programs

Key athlete branding and endorsement insights – and how these will apply in the college NIL landscape. 
 Grab your seat and register now!
U.S. stocks experienced gains on Monday as big tech recovered from losses sustained last week. Here's a look at how sports-related stocks performed:
Up:
Ferrari N.V. (NYSE: RACE) gained 5.55%
Sirius XM Holdings Inc. (NASDAQ: SIRI) gained 3.78%
ViacomCBS Inc. (NASDAQ: VIAC) gained 3.07%
Down:
Allied Esports Entertainment Inc (NASDAQ: AESE) dropped 4.31%
Big 5 Sporting Goods Corporation (NASDAQ: BGFV) dropped 3.68%
Penn National Gaming, Inc. (NASDAQ: PENN) dropped 3.59%
(Note: All as of market close on 3/22/21)
The Milwaukee Bucks (27-14) host the Indiana Pacers (19-22) tonight at Fiserv Forum. The Bucks defeated the Pacers by 20 the last time the teams met in early February. Milwaukee stands at third in the Eastern Conference, with the Pacers in ninth.
Giannis Antetokounmpo is listed as doubtful to play for the Bucks due to a sprained knee.
How to Watch:
9 p.m. ET on NBA TV
Betting Odds:
Bucks -5.5 || ML -210 || O/U 231.5
Pick: The Pacers have a tall task Monday, as they travel to Milwaukee to face a Bucks team that's won six consecutive games. Indiana has failed to find a rhythm, going 4-8 in their last 12 games. But coming off back-to-back wins, the Pacers will look to gain traction in Milwaukee, so take Indiana to cover and lean over. 
Who ya got? Reply to this newsletter with your prediction for the Pacers-Bucks winner, final score, and high scorer. Nail it, and you get a mention in Tuesday's FOS PM. Don't forget to include your Twitter handle.
Shoutout: Do our readers have something against Luka and the Mavs? No one came close to predicting the Mavericks' 132-92 blowout of the Blazers, or that Luka Doncic — 37 points in three quarters — would be the game's high scorer. The same thing happened last week when we asked you to pick the Mavs-Clippers winner and high scorer. Hey Mark Cuban, let us know if you're interested in our magical reverse-jinxing powers.