College basketball — with fan-filled arenas — is back. The road to the Final Four in New Orleans begins today as the season officially tips off. 
Peloton Unveils Connected Strength Product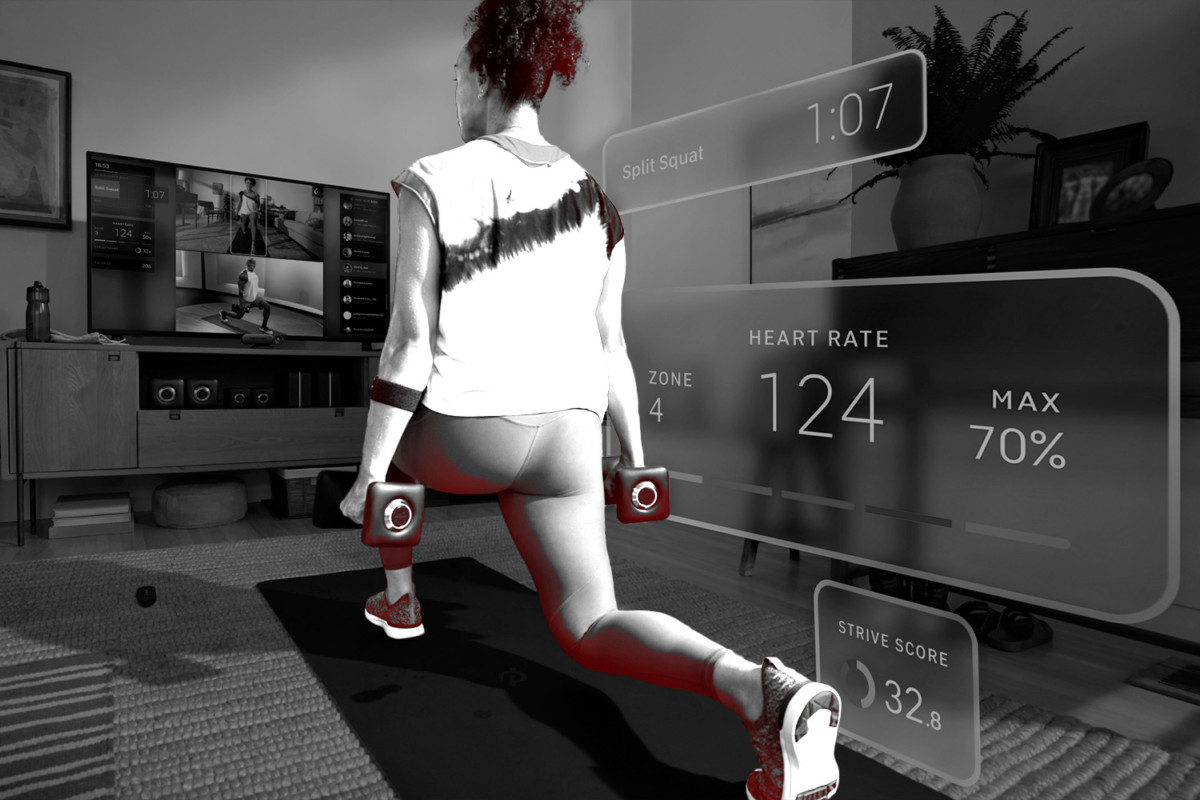 Peloton, known for its at-home bikes and treadmills, is adding a strength product to its list of connected devices after slashing its fiscal 2022 forecast by as much as $1 billion last week.
The Peloton Guide will be sold in a $495 bundle with the company's new heart rate armband in the U.S. and Canada starting early next year, eventually making its way to the U.K., Australia, and Germany. The armband will be sold individually for $89.
The Guide's camera, remote, and built-in microphone connect to a TV screen and track movements to recommend classes based on muscles worked in previous sessions.
If users do not already have the $39-per-month All-Access Peloton membership, they'll need a $12.99 monthly membership to participate in live and on-demand classes specifically for the Guide.
The strength training product will be Peloton's least expensive to date.
Peloton's Bike costs $1,895.
The Bike+ and Tread retail at $2,495.
Peloton is reportedly developing a connected rowing machine, competing with the likes of Hydrow, and launched meditation classes on Delta Air Lines last month.
The company's Q1 revenue fell to $805.52 million from $936.9 million in Q4, reporting a net loss of $376 million. Peloton cited supply chain hurdles and gyms reopening for the underwhelming quarter.
MSG Entertainment Revenue Up 73%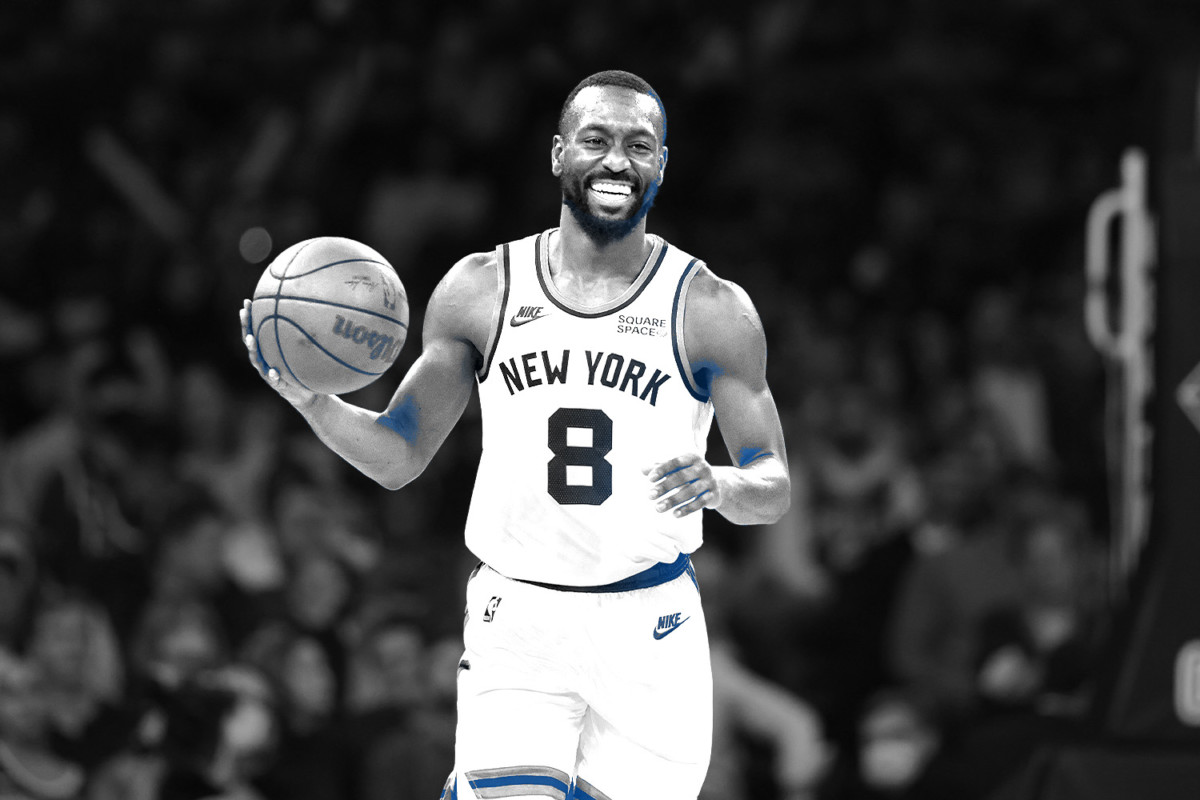 Madison Square Garden Entertainment bounced back from the pandemic with substantial growth across its live entertainment and hospitality business lines.
Company revenue grew 73% year-over-year in its fiscal first quarter of 2022, ending Sept. 30, to $294.5 million.
The company houses the New York Knicks and Rangers' physical home, Madison Square Garden, and completed its acquisition of media outlet MSG Networks in July.
Both teams are owned by MSG Entertainment CEO and chairman James Dolan. MSG Networks also broadcasts the New York Islanders and New Jersey Devils.
Its entertainment division reflected the return of live events, bringing in $34.2 million compared to $7.6 million in the same quarter last year, but that did not include any Knicks games and only two Rangers preseason games.
Through five regular-season home games, the Knicks have been at 87.7% capacity, 17th in the NBA. The Rangers have been at 83.5% capacity, 21st in the NHL, in their first four home games.
New York City has no options for live sports betting, but the state is in the process of establishing mobile sports betting, announcing its first selections of companies permitted to offer mobile sportsbooks on Monday.
SPONSORED BY OPENDORSE
NIL Market Explodes in Month 3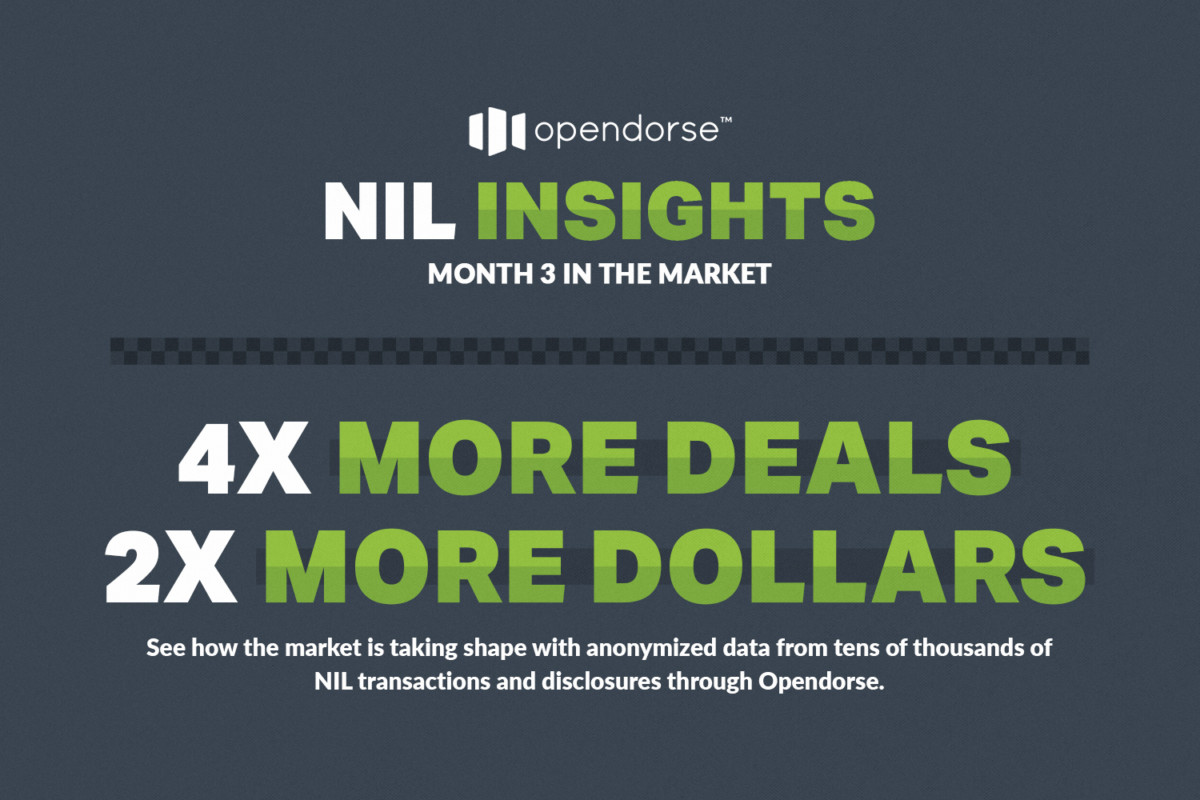 College athletes have received hundreds of thousands of NIL deals in the months since July 1 – and through its third month, the market appears to be hitting its stride. From August to September, Opendorse experienced a massive jump in spending and active athletes:
4x increase in college athletes who received or disclosed a deal.
2x increase in dollars spent by brands and fans on NIL transactions.
Opendorse analyzed tens of thousands of deals and activity disclosures, providing insight into the billion-dollar market to come. Click the link to find:
The conferences leading the way in athlete NIL compensation.
Which sports deliver the most dollars and deals.
What types of NIL deals are most common.
How men's and women's sports compare, and how DI, DII and DIII athletes stack up.
'FarmVille' Creator Posts Record Quarterly Revenue
Mobile gaming company Zynga reported record quarterly revenue of $705 million in Q3 2021, a 40% increase compared to the same period last year.
The results were driven by Rollic, an Istanbul-based game developer and publisher the company acquired in October 2020 for $180 million.
Rollic's portfolio of gaming titles helped Zynga's online game business generate $571 million in Q3, a 31% increase year-over-year.
During the quarter, Rollic saw the releases of "Arrow Fest" and "Text or Die" both rank as the top free downloaded game in the U.S. App Store. Mobile is the fastest-growing gaming category, making up more than half of the $175 billion global games business, per Newzoo.
Zynga has made more acquisitions in just the last few months.
In August, it acquired Chartboost, a mobile monetization platform, for $250 million.
Purchased "Golf Rival" developer StarLark in October for $525 million.
Earlier this month, Zynga launched "FarmVille 3" for iOS, Android, and Mac M1 devices. In June, CEO Frank Gibeau told Bloomberg the video game company could add more than $1 billion in revenue by making games for traditional consoles.
Gibeau also wants to focus on international markets and developing "easier-to-play" games. He believes Zynga can make an additional $2 billion from those initiatives combined.
Zynga expects full-year revenue to reach $2.78 billion, a 41% uptick compared to FY2020.
SPONSORED BY ALTERNATIVE ASSETS
Analyze The Heck Out of Alternative Investments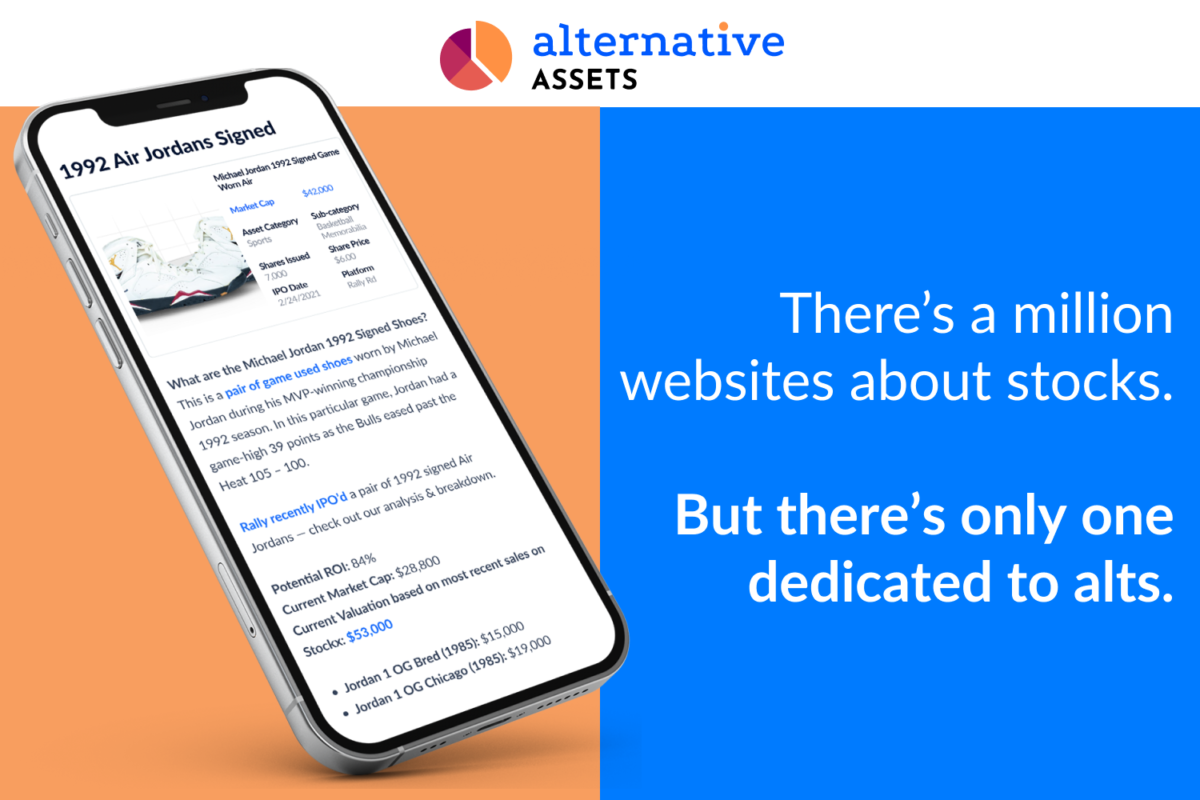 Investment options are all around us — but there's already a million newsletters about stocks. That's why we've been reading Alternative Assets.
Alternative Assets analyzes investment opportunities that aren't discussed as much. Follow Stefan and Wyatt as they demystify these unique markets each week.
Sports Cards, NFTs, Startups, Sneakers, Video Games, Music Rights, even fun stuff like LEGOs and Islands — you name it, they cover it.
This isn't just about information, either. It's about results. They were the first ones to track these new markets, and their recommendations are already crushing the benchmarks.
Sign up for Alternative Assets for free and see what you've been missing. They'll send you a report with insights and detailed advice the minute you do.
Market Movers
U.S. stocks experienced declines across all three major indexes on Tuesday. Here's a look at how sports-related stocks performed:
(Note: All as of market close on 11/9/21)
The Milwaukee Bucks (4-6) face the Philadelphia 76ers (8-3) tonight at Wells Fargo Center.
How to Watch: 7:30 p.m. ET on TNT
Betting Odds: Bucks -5.5 || ML -225 || O/U 218*
Pick: Expect the Bucks to overwhelm a short-handed Sixers. Take Milwaukee to cover.
Who ya got? Reply to this newsletter with your prediction for the Bucks-76ers winner and final score.
Shoutout: Congrats to FOS reader Bobby Naimark for correctly predicting the Steelers' win over the Bears!
*Odds/lines subject to change. T&Cs apply. See draftkings.com/sportsbook for details. 
Ready to rep your favorite newsletter? Refer your friends and colleagues to Front Office Sports and you could win FOS merchandise.
It's easy to spread the word. Copy and paste your unique link below and share it in an email or on your timeline.
Your custom referral link: [RH_REFLINK]
Or use these one-tap sharing methods: