Leagues are starting to let fans in, the pressure is mounting on the Washington NFL team to change its name, the NFL is taking another step in its fight against racism, and the Nathan's Famous Hot Dog Eating Contest is now open for sports betting.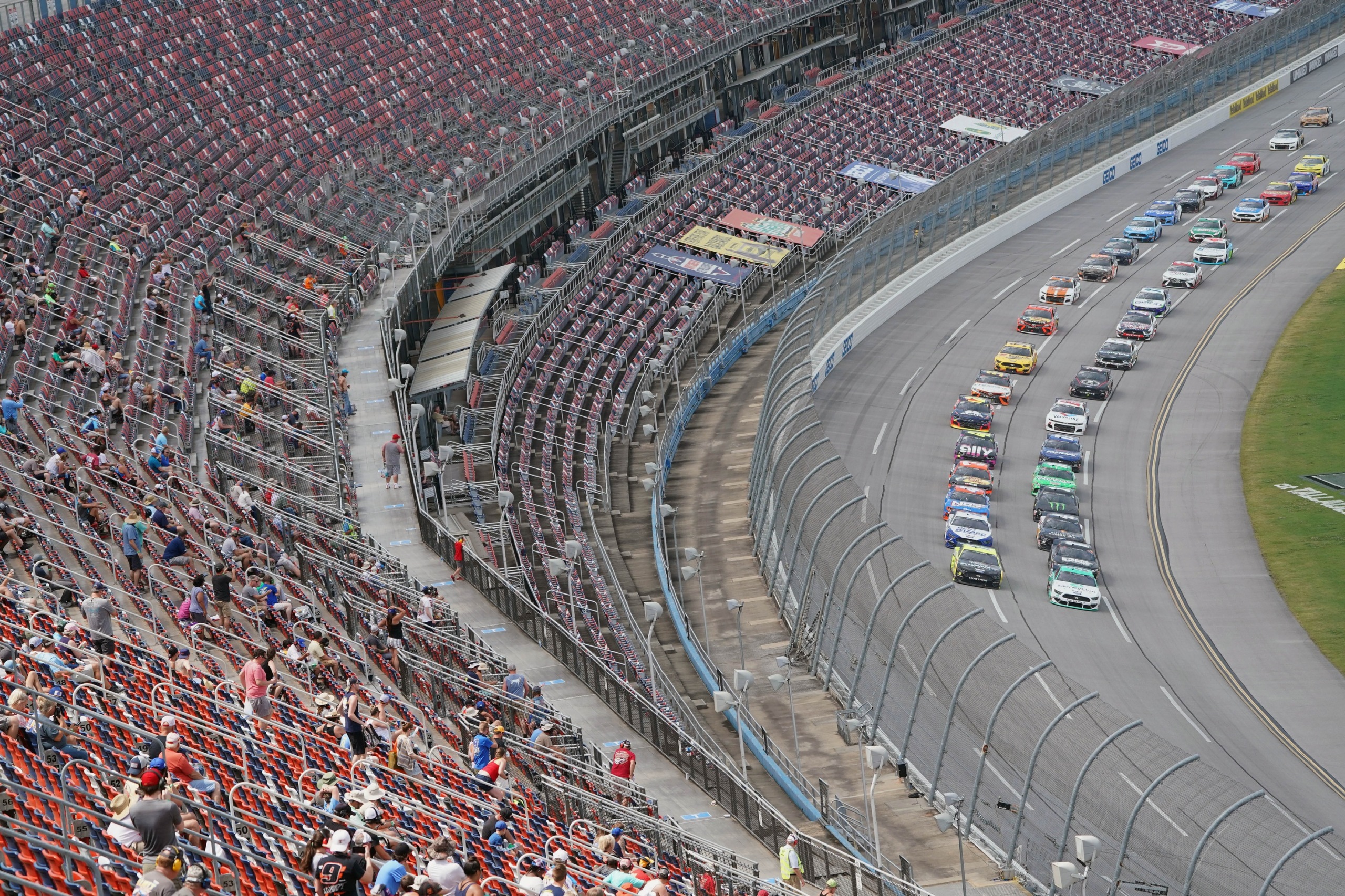 While the timeline for the full return of live sports is becoming clearer in the U.S., when fans will be able to attend games is still up in the air.
National Institutes of Health Director Dr. Francis Collins said that rapid coronavirus testing, which can produce a result in under an hour, will allow Americans to attend crowded sports events this fall.
"We want to see Americans have a chance to have some normal experiences of enjoying life," Collins told a U.S. Senate Subcommittee hearing. "I do believe this should be possible." Previously, White House coronavirus advisor Dr. Anthony Fauci expressed doubt over the NFL playing this fall unless the players were in a bubble.
Last month, NASCAR reintroduced fans at select tracks in significantly limited numbers, including 5,000 fans at Talladega Superspeedway — which has a normal main grandstand capacity of 80,000. All fans in attendance were screened before entering, required to wear face coverings, and mandated to social distance.
The Professional Bull Riders, one of the first sports organizations to restart live events in the U.S., will also become one of the first to have an indoor ticketed event on July 10 in Sioux Falls, South Dakota. Capacity will be limited to 50%, and fans will be given complimentary face coverings and will only be allowed to use mobile tickets. The venue will also have cashless concessions and prepackaged food.
When the USL Championship resumes live games on July 11, several teams across the league plan to allow limited spectators. The Real Monarchs, based in Utah, announced yesterday that it plans to host 5,300 fans at Rio Tinto Stadium, which has a normal capacity of 20,700. Later in the month, the NWSL Challenge Cup will also hold games at the stadium without fans.
While the NBA, NHL, and MLS will all resume their seasons without fans, it remains unclear if MLB will allow fans in certain markets. New York Yankees owner Hal Steinbrenner told YES Network that he expects to have fans in Yankee Stadium this season, potentially starting at 20% to 30% of full capacity.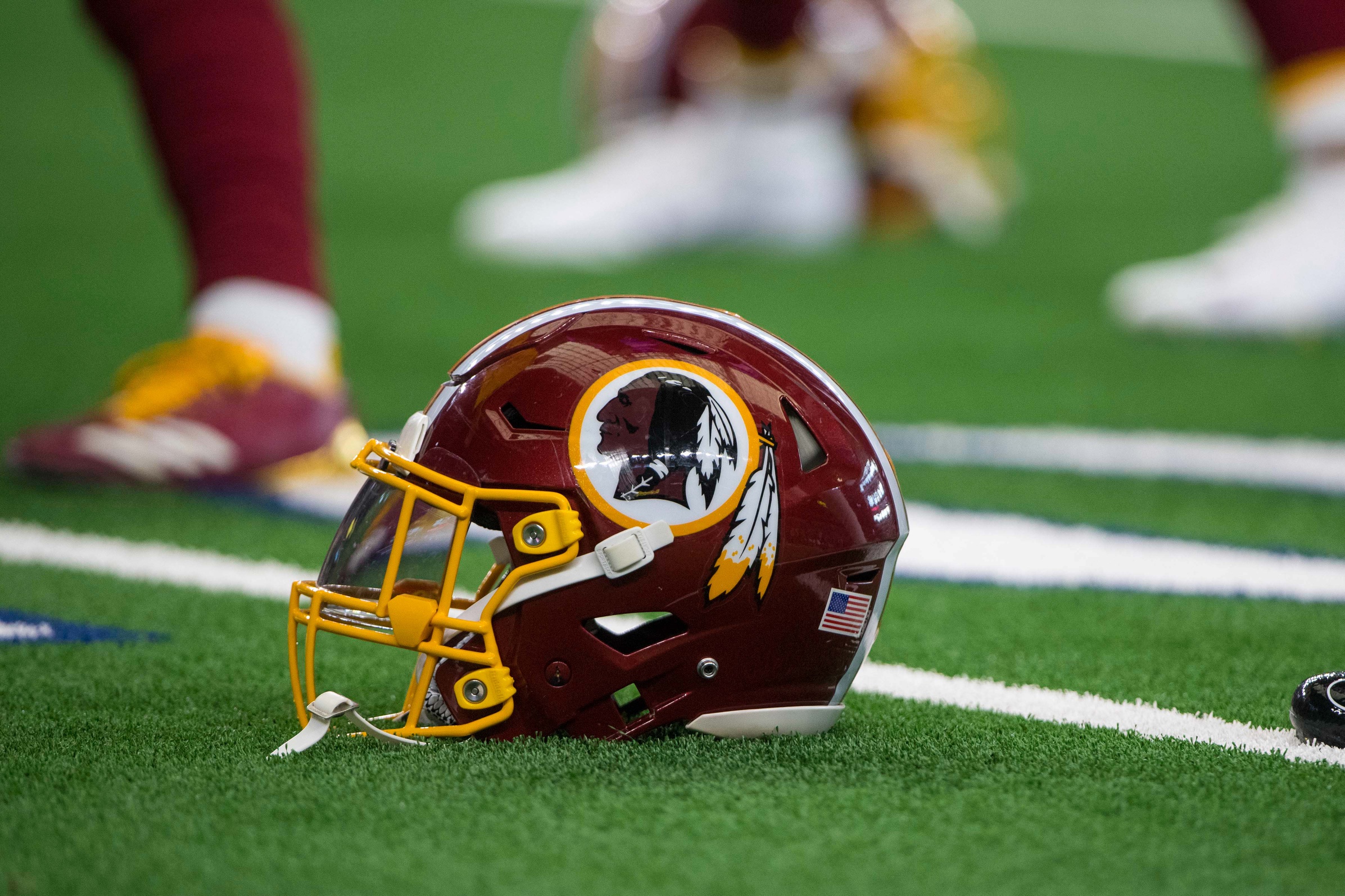 There is growing pressure being put on the Washington NFL team to change its nickname.
FedEx, which paid $205 million in 1998 for the naming rights to the team's stadium through 2025, made an official request for a name change. "We have communicated to the team in Washington our request that they change the team name," FedEx said in a statement. Fred Smith, the company's CEO, also holds a minority share in the team.
A group of 87 investment firms and shareholders worth a combined $620 billion recently issued letters calling for brands to end their relationship with the team until its name is changed. Nike and Pepsi are two of the companies being pressured to terminate their business dealings with the team. Pepsi is the NFL's official soft drink, while Nike is the league's official outfitter.
Last night, Nike seemingly removed all of the team's merchandise from its online store, as a search for 'Redskins' shows no results. All of the NFL's 31 other teams have items on the site.
Washington has faced pressure to change its name for decades, but team owner Dan Snyder has yet to budge. In 2014, 50 U.S. senators sent a letter requesting a change to NFL Commissioner Roger Goodell.
After the report of investor pressure surfaced, Washington D.C. officials said the team's efforts to build a new stadium on a federally-owned RFK Stadium site is off the table until the name is changed.
SPONSORED
Give Your Guests Safe And Fun Experiences

The new normal for our industry is going to mean increased safety measures at the stadium and beyond. To make this happen, your organization is going to need to be up to date on the latest technologies and operational models. 
Appetize wants to help you stay ahead of the curve and flatten it at the same time. They have a number of webinars ready to view on-demand and have more coming down the pipeline so you can build out your strategy for the fall and beyond. For example, check out "How To Enable Touch-Free Guest Experiences at Venues, Attractions, and Campuses" and be ready for your opportunity to reopen.
Also consider signing up for the Appetize newsletter to get information on the latest in point of sale advancements and other important industry trends.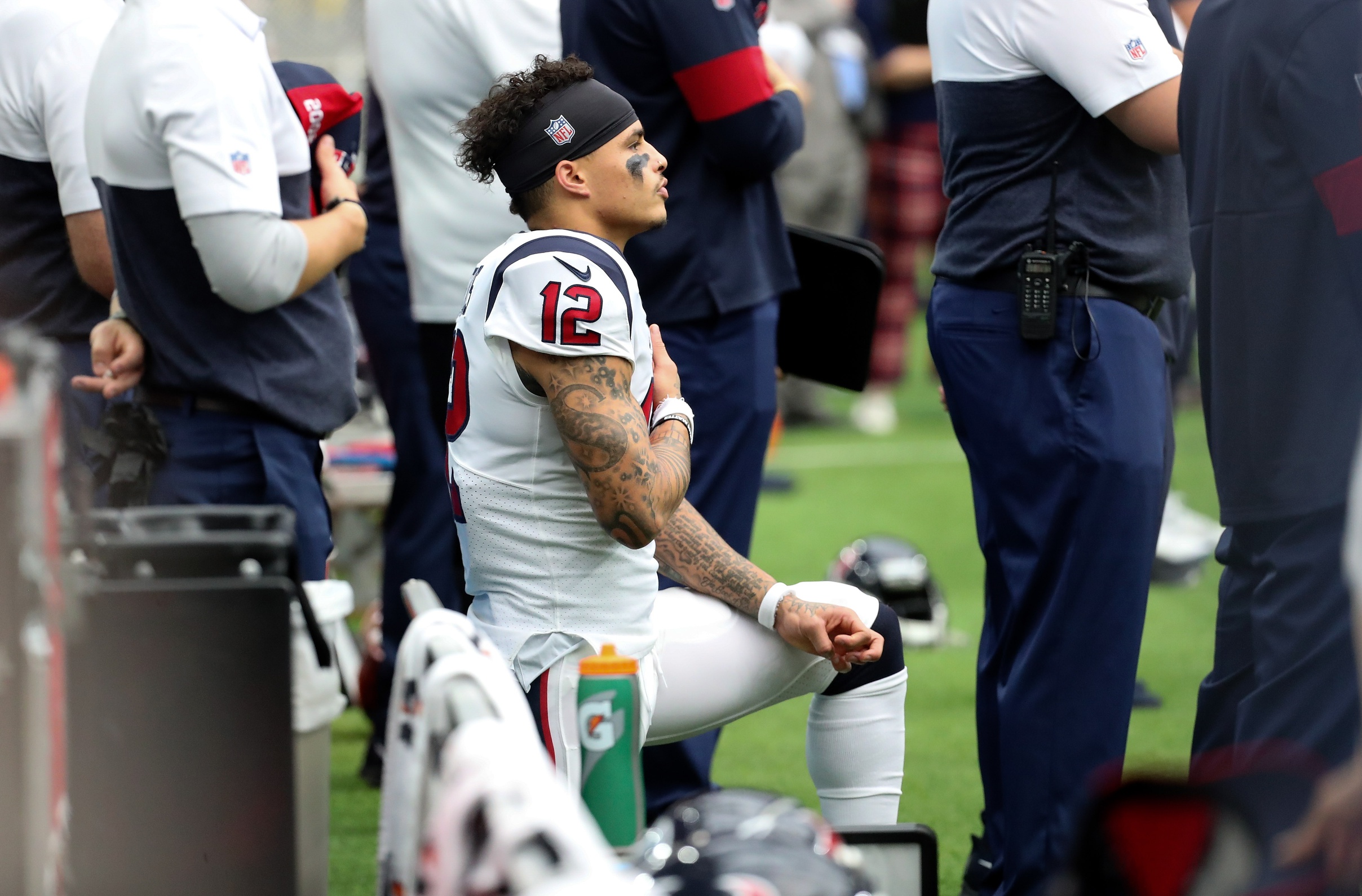 The NFL is planning to have 'Lift Ev'ry Voice And Sing' performed live or played before every game during Week 1, according to The Undefeated. The song is expected to be played ahead of 'The Star-Spangled Banner.'
The playing of the song is the latest step from the league to be a prominent voice in the fight against racism. Last month, NFL Commissioner Roger Goodell said in a video that the league mishandled peaceful NFL player protests against police brutality and systemic racism.
Goodell's statement came after a video was released featuring several star players calling for league to show support in their fight against racism. The NFL also subsequently announced that it would be pledging $250 million over the next 10 years to "combat systemic racism and support the battle against the ongoing and historic injustices faced by African Americans.'
The league is also considering several other measures to recognize victims of police brutality this season, according to The Undefeated. That could include listing the names of victims on uniform patches or helmet stickers and producing educational programs.
The NFL will not prohibit players from protesting during the national anthem, but it is still unclear whether the league's television partners will show those protests live on air or go to commercial.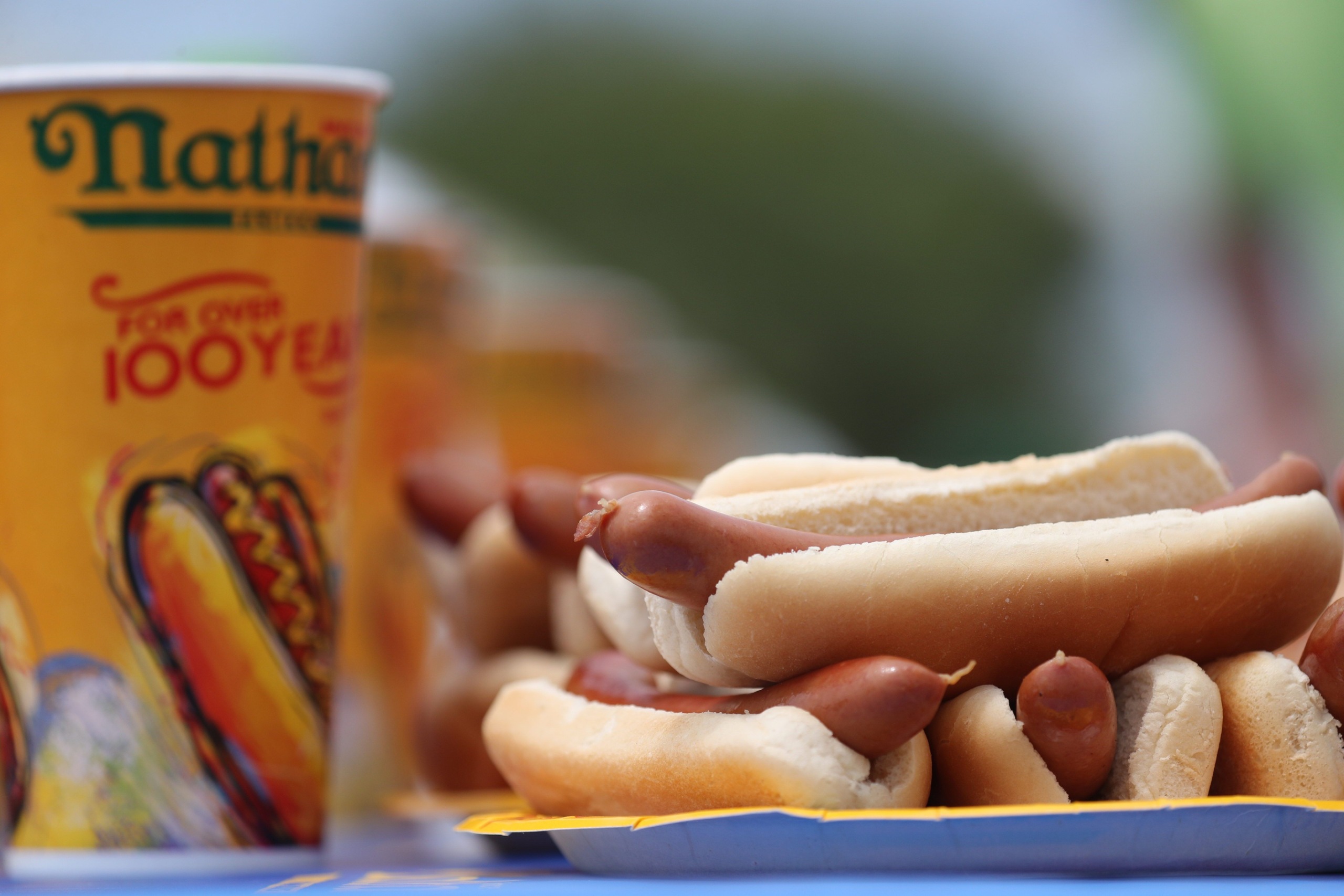 The Nathan's Famous Hot Dog Eating Contest has established itself as an annual July 4 television tradition. For 17 straight years, ESPN has aired the event live, helping turn competitive eaters like Joey Chestnut and Takeru Kobayashi into household names. Now the Coney Island-based event will have two new toppings: unique safety measures to protect eaters from the coronavirus pandemic and sports betting.
This year's edition will be open for legal betting in three states for the first time in its history, with Colorado, New Hampshire, and New Jersey all allowing legal sportsbooks to set odds and wagers.
DraftKings will serve as Major League Eating's official sports betting partner for the event, and will also offer a free-to-play contest with a $25,000 prize in states where betting is not available.
Chestnut — who is competing for a record 13th title — is the favorite, and will only compete against five other competitors as a result of the safety measures. The women's event will also be reduced in size with just five competitors. The hot dog eating contest will be held in an undisclosed private location.
SPONSORED
How A Mascot Can Be A Digital Key Component of Fan Engagement
Mascots can be an important part of digital fan engagement, as well as in-person. For example, the social media presence of Western Kentucky University's mascot Big Red generated over two million impressions in April.
In the latest in our Sports x Fan Engagement series sponsored by our friends at From Now On, the marketing team of WKU spoke with FOS about how they accomplished this and how they continue to utilize Big Red to reach new segments of fans.
As Assistant Athletic Director for Marketing Olivia Higgins puts it, "We may be a mid-major, but our mascot is not."