The Marlins' COVID-19 saga continues, Patrick Mahomes becomes Kansas City royalty, XFL broadcast partners are hesitant of potential new owners, and Verizon dives deeper into esports.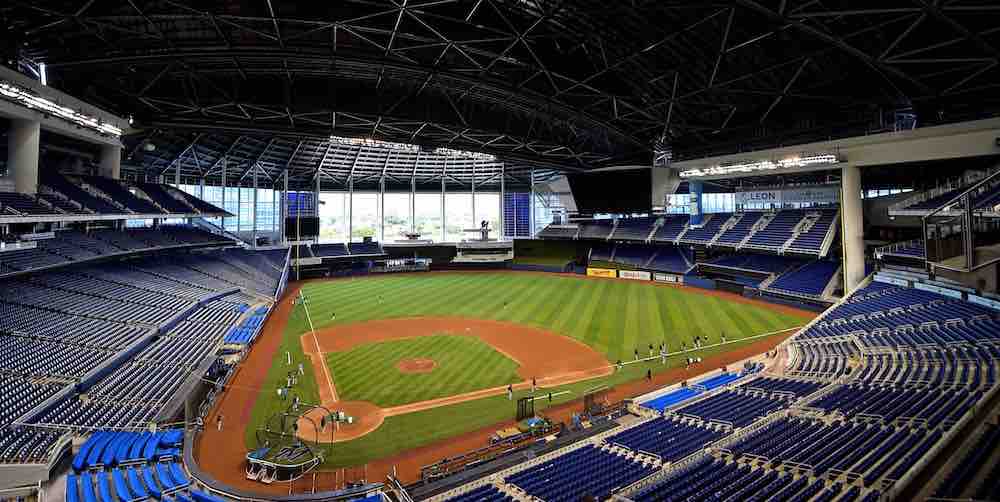 The Miami Marlins' season is postponed through the weekend as the team's coronavirus outbreak continues. At least four more Marlins tested positive for COVID-19, joining at least a dozen others within the organization.
Also postponed is the series between the New York Yankees and Philadelphia Phillies in Philadelphia, where the Marlins last played despite known cases within the team. No Phillies have tested positive as of Tuesday evening.
MLB Commissioner Rob Manfred has said the bubble concept wouldn't work in the lengthy, daily schedule of baseball, and that there were protocols built into the restart plan anticipating positive tests.
Still, not having a bubble could prove just as unlikely to work if the Marlins outbreak spreads beyond the team. On Good Morning America, Dr. Anthony Fauci said the Marlins outbreak puts the season in danger, but that it does not need to stop at the moment. No other MLB team has had a positive test since July 24.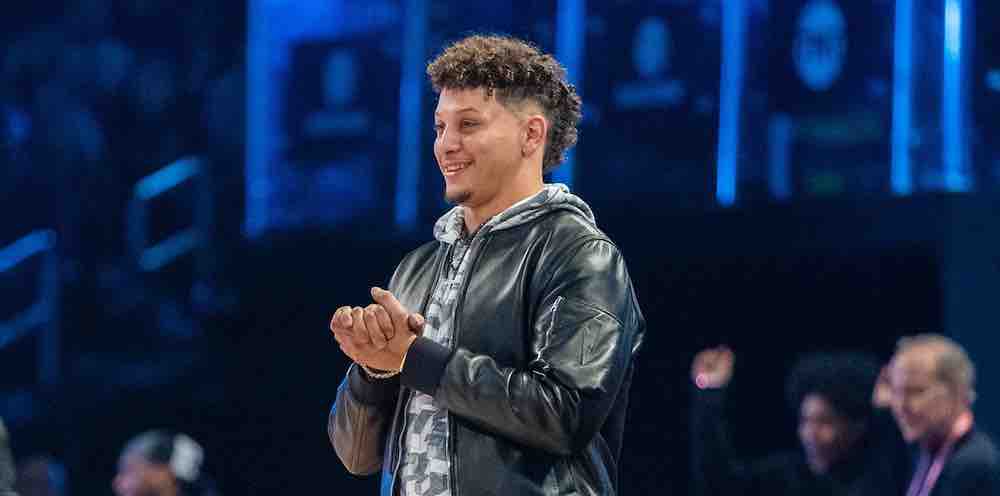 Less than a month after Patrick Mahomes signed a record-breaking 10-year contract worth up to $503 million with the Kansas City Chiefs, the quarterback is now part of the Kansas City Royals ownership group. The 24-year-old Mahomes was selected in the 2014 MLB Draft and is the son of 11-year MLB pitcher Pat Mahomes.
It is unclear what percentage of the Royals Mahomes will own. John Sherman and a group of 22 investors acquired the team last year for a reported $1 billion.
Mahomes becomes the latest active professional athlete to become a minority team owner. NBA stars Kevin Durant and James Harden joined the MLS ownership groups of the Philadelphia Union and Houston Dynamo, respectively, in the past 13 months.
Athletes with professional team ownership stakes:
— Michael Jordan, Charlotte Hornets
— Mario Lemieux, Pittsburgh Penguins
— Derek Jeter, Miami Marlins
— Serena Williams, Miami Dolphins and the new NWSL team in Los Angeles
— Venus Williams, Miami Dolphins
— David Beckham, Inter Miami CF
— LeBron James, Liverpool FC
— Magic Johnson, Los Angeles Dodgers, Sparks and LAFC
SPONSORED
A Tech Partner to Power your Remote Selling

You can't afford to get stuck with a technology partner that doesn't have your best interest at heart.
For the last decade, Sportsdigita has been changing the ways teams pitch to prospects with Digideck: a cloud-based presentation platform that is trusted by over 400 professional and collegiate teams all over the world. One of the 5000 Fastest Growing U.S. Companies according the Inc., Sportsdigita understands what sports professionals like you deal with in sponsorship, ticketing, and premium experiences with best-in-class software technologies.
For more info, visit www.sportsdigita.com and www.thedigideck.com.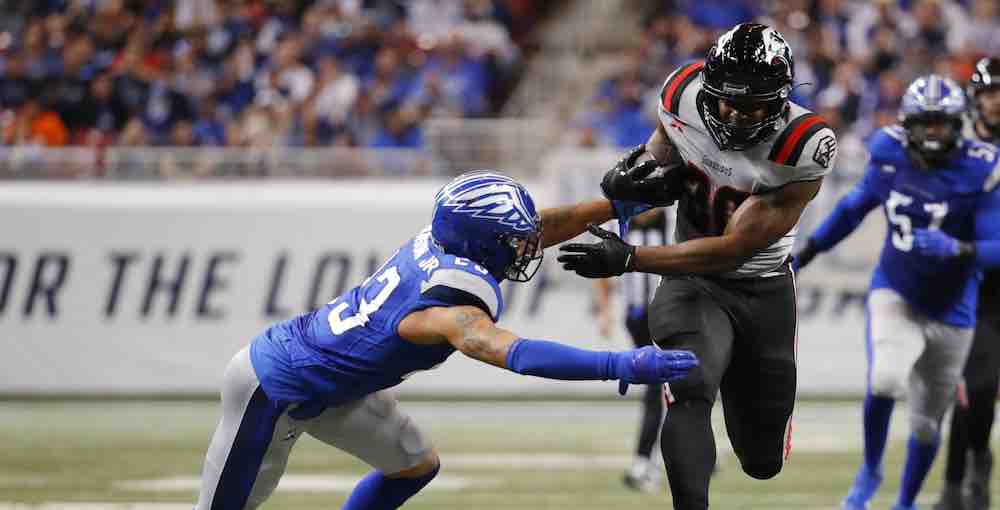 The XFL could have a new owner this week as final bids are due in bankruptcy court. Prospective buyers reportedly desire to build out a spring 2021 league "in a content-starved environment."
In court filings, three companies have objected to having their contracts reassigned to a new owner. Both Fox Sports and ESPN are looking for significant changes to their contracts with a new owner possibly on the way. ESPN cited the unknown of both a potential owner and future business plan in a court filing. Vince McMahon was the major draw, as he spent $200 million to restart the league and has a deep background in entertainment production.
JPMorgan Chase said it is owed $4.49 million, not the $4.47 million set by XFL parent company Alpha Entertainment for its back-office credit card transactions for the league. There are reportedly dozens of other partners that didn't object to reassignment, including Anheuser-Busch and Fanatics.
While the XFL had success before the pandemic shut it down – with an average attendance of 18,571 and 1.87 million viewers per game – it could run into a rescheduled spring college football season. A new owner also may not have the same cache as McMahon.
Verizon is taking another step into esports as it is becoming a lead sponsor of esports organization FaZe Clan. FaZe Clan, which includes competitive players, more than 80 influencers and content creators, and celebrities like Pittsburgh Steelers receiver JuJu Smith Schuster and rapper Offset, recently passed 1 billion views combined across YouTube. The organization has partnerships with brands like Beats by Dre and Nissan, and also worked with the NFL on an exclusive merchandise line and its 2020 "Draft-A-Thon."
Focusing its esports efforts around promoting its 5G technology, Verizon also partnered with Riot Games' League of Legends last month. The deals come as the company announced an overall second quarter revenue decrease of 5.1% compared to last year.
With traditional sports shut down, there has been a shift in brand spending towards esports. The NBA 2K League, Overwatch League and Call of Duty League all brought on new partners in recent months, and major brands like AT&T, Honda and Bud Light have continued or expanded on their esports investments.
With an estimated 2.4 billion gamers globally – many of which are Gen Z and millennials – the industry is attractive for sponsorship spending.
Brands have plenty of room to grow esports spending, according to Adweek:
— $1.5 billion in esports
— $59.4 billion in TV
— $15.7 billion in streaming
SPONSORED
Webinar: The New Normal of Live Sports: Critical Insights for Future Success
Live sports is facing a 'new normal' as they welcome fans back into their venues. Already confronted with increasing, continuously evolving demands – driven by both fan expectations and operational/business requirements – recent events have only escalated these demands and introduced new complexities for venue environments.
Join us for a webinar today at 1 PM EST as John Brams of Extreme Networks, Roy Sommerhof of the Baltimore Ravens, and Andrew McIntyre of Vinik Sports Group join Joe Londergan of Front Office Sports for a discussion on what in-venue competencies and use cases are critical to the future of live sports, and in what ways digital transformation is accelerating to meet these needs.
A half-century since Bjorn Borg helped make FILA one of the most intertwined clothing brands with tennis, it remains deeply entrenched in the sport – especially now on the amateur level.
Monetizing content and responding quickly to merchandise opportunities are areas of growth for WNBA teams as they play in the league's bubble tournament.
The PGA Tour partnered with DraftKings to work sports betting into its content, potentially including showing odds on broadcasts and its leaderboards.
Facing unique circumstances, leagues are restarting while using "world feed" broadcasts, raising concerns from TV production staff if they will be able to return to their jobs post-pandemic.