Topgolf could be headed public, the NFL and NFLPA agree to daily testing protocols, MLB is launching games to increase fan engagement, and the NWSL is getting a new expansion team.
Topgolf is reportedly in talks to go public in a merger with the special purpose acquisition company Churchill Capital Corp. II. The Dallas-based entertainment company was rumored to be considering an IPO this year that would have valued it at $4 billion.
There has been a recent trend of privately held sports-related companies merging with a special purpose acquisition company to go public, which allows them to avoid the current volatility of the stock market. Both DraftKings and Allied Esports have followed that route in the last year.
Built on driving ranges with food, drink, and other entertainment offerings, Topgolf has more than 50 venues across the U.S., the U.K. and Australia. More locations are on the way in Canada, Mexico, and the United Arab Emirates. Topgolf's current investors include Providence Equity Partners and Callaway Golf Co.
To further bolster its growth, Topgolf is investing heavily in technology, esports and new experiences like Topgolf Lounge and Swing Suite, which is installed in other entertainment facilities. Topgolf also recently opened its first single-level, "community-focused" venue in Augusta, Georgia, with more planned in Chattanooga, Tennessee, and Waco, Texas. The company is said to have $525 million in outstanding debt, according to Bloomberg.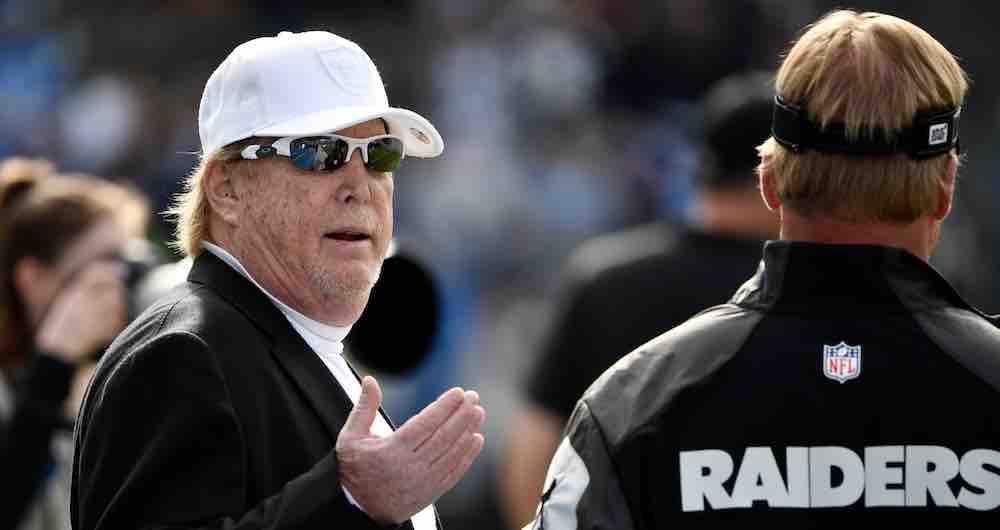 The NFL and NFLPA have come to an agreement around coronavirus protocols ahead of training camp. The deal calls for daily testing at the start of camps, as well as usage of proximity tracking devices on players and staff for contact tracing.
The two sides have clashed over the lack of a solidified plan with training camps looming – most teams are scheduled to open their camps on July 28. Several high-profile players, including J.J. Watt and Russell Wilson, have shared tweets with the hashtag #WeWantToPlay and their concerns about returning to play.
In response, the NFL has offered to completely cut the preseason, a decision the players had been pushing for. That would also allow for a longer training camp acclimation period. 
Coronavirus testing across the proposed season is expected to cost the NFL more than $75 million, according to the Wall Street Journal.
That financial cost will be exacerbated by the fact that an increasing number of teams will likely play home games with no fans. Las Vegas Raiders owner Mark Davis said he expects the team's debut in $1.9 billion Allegiant Stadium will be without fans. New Jersey Gov. Phil Murphy told the New York Giants and Jets that fans will not be allowed to attend games at MetLife Stadium.
Twenty-four of the NFL's 32 teams have already announced plans to play in front of reduced crowds or no fans this season. The NFL could lose up to $4 billion of its annual $15 billion in revenue if fans are not on hand to buy tickets, suites, parking passes, merchandise, and concessions, among other gameday revenues.
SPONSORED
A Unique Atmosphere in Unique Times

It's strange to not have fans in your stadium. Thankfully, there's a way to make empty venues feel a little less strange.
Cardboard Fans from Coyote Promotions gives your team the ability to sell cardboard cutouts to your fans or even integrate sponsors. It might not be front row seats, but your team's most loyal supporters will love to be part of the action even if they can't be cheering from the stands.
Coyote Promotions is a Nationally Certified Minority Owned Business with office locations on both the East and West coasts. Schedule a meeting today and see how they can help your team connect with fans and brands.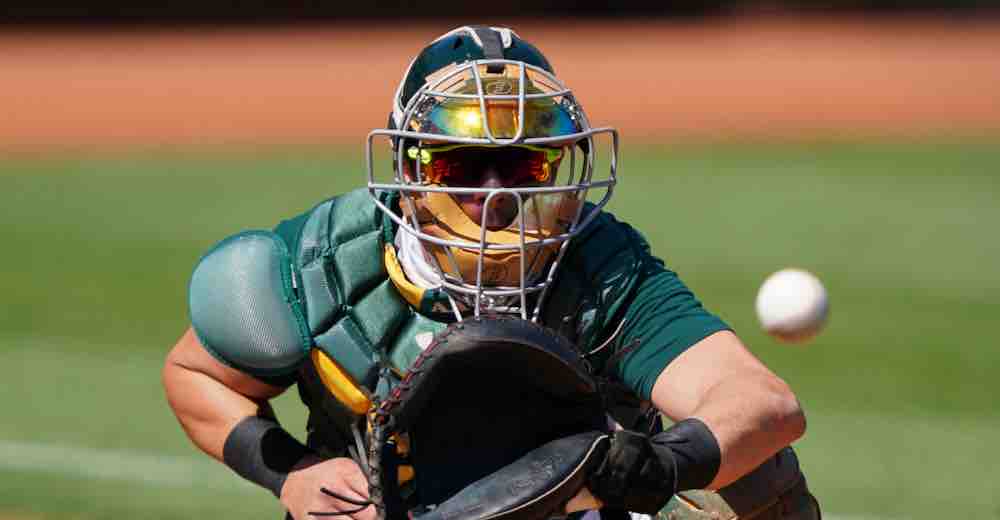 When Major League Baseball finally starts its season this week, it will arrive with a suite of predictive games that aim to attract a younger, more engaged fanbase. The three games will be built and owned by MLB and MGM will sponsor them.
MLB's main aim is to increase fan engagement, but the development of its own predictive gaming could further illustrate the potential around in-game betting opportunities within baseball. The games will not directly connect to a sportsbook, but there will be cash prizes for winners.
Sports betting is widely expected to attract a younger, more affluent fanbase, according to the American Gaming Association. With betting expanding across the U.S., the AGA expects MLB will see a 55% increase in baseball bettors.
MLB's Games: 
— Rally: Users can make predictions for every at-bat in a game.
— Quick Picks: Fans answer seven questions about each day's slate of games.
— Opening Day Pick 'Em: Users pick the winner of each Opening Day game for a chance at $100,000.
Other New MLB Product Initiatives:
— Augmented reality partnership with Snap.
— Video that's "easier to search, watch and create" with a shareable playlist creation ability.
— Virtual cheering that allows fans to choose a team in a given team to cheer, boo, or clap, which then can be used to help determine stadium noise levels.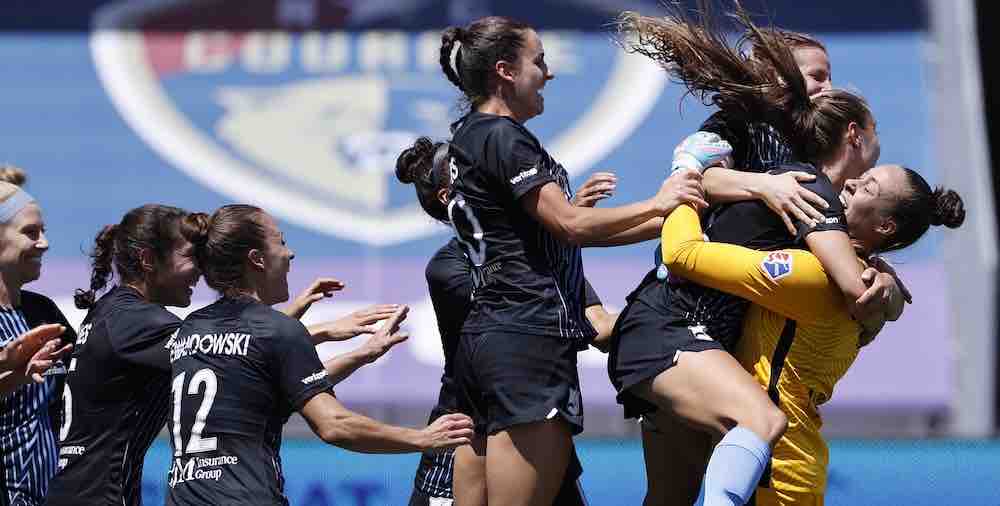 The National Women's Soccer League is expected to announce a new franchise in Los Angeles today. The Los Angeles team will include a variety of celebrity owners, including former U.S. women's soccer players Mia Hamm, Abby Wambach, Julie Foudy, Joy Fawcett, Angela Hucles, Tisha Hoch, and Saskia Webber.
Also among the reported ownership group are Reddit co-founder Alexis Ohanian, Serena Williams, and Natalie Portman. Neither of the Los Angeles-based Major League Soccer teams are expected to have a major role in the team.
It is expected to launch in 2022, which would likely make it the NWSL's 10th team after recently announced Racing Louisville FC, which will join the league in 2021.
Under new commissioner Lisa Baird, the NWSL has looked to bring in new expansion groups to go alongside new deals with brands like Google and P&G, as well as its new media rights deals with CBS Sports and Twitch. The opening match of its Challenge Cup tournament averaged 527,000 viewers on CBS last month, setting a new record for the league.
SPONSORED
Webinar: The New Normal of Live Sports: Critical Insights for Future Success
Live sports is facing a 'new normal' as they welcome fans back into their venues. Already confronted with increasing, continuously evolving demands – driven by both fan expectations and operational/business requirements – recent events have only escalated these demands and introduced new complexities for venue environments.
Join us for a webinar on Wednesday, July 29 at 1 PM EST as John Brams of Extreme Networks, Roy Sommerhof of the Baltimore Ravens, and Andrew McIntyre of Vinik Sports Group join Joe Londergan of Front Office Sports for a discussion on what in-venue competencies and use cases are critical to the future of live sports, and in what ways digital transformation is accelerating to meet these needs.
TikTok's usage across the sports industry has skyrocketed in the last year. But while some experts believe that TikTok will remain an important platform in sports, they do have questions about its data and security practices.
FOS spoke with Sam Benavidez, creative manager of content at the San Jose Earthquakes, about what his job is like inside the MLS bubble in Orlando.
Juan Carlos Rodriguez, president of sports at Univision Communications, will join Fundamentals at noon ET today to discuss the success of Spanish language sports channel TUDN and the continued growth of soccer in the U.S.