It's a g'day for soccer fans down under, as the 2023 FIFA Women's World Cup was awarded to Australia and New Zealand – one of several big stories in the sports business industry yesterday.
Amazon's Prime Real Estate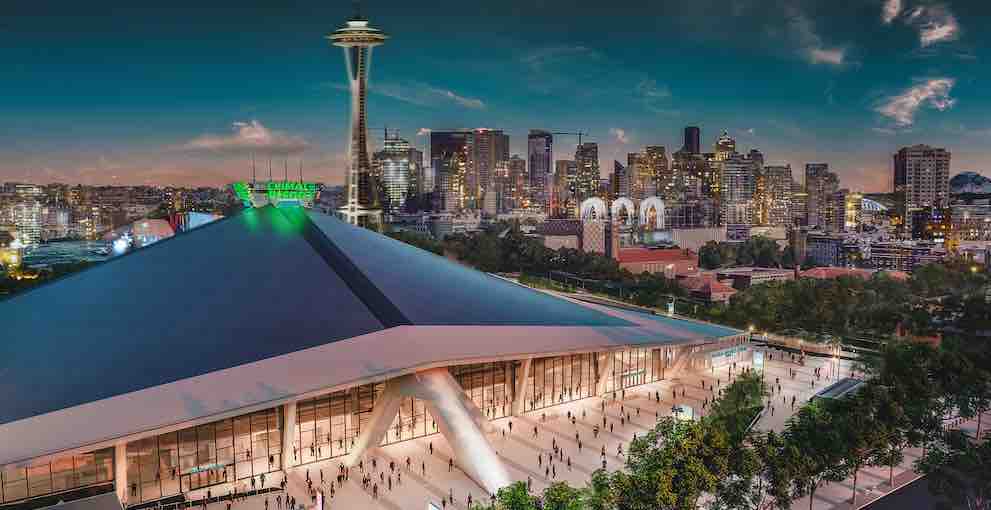 Amazon is making its way into the naming rights game, starting with Seattle's new arena. But the future home of the NHL expansion team and the WNBA's Seattle Storm will not have Amazon on its building – instead, the company has opted to name the venue Climate Pledge Arena. It's a nod to the campaign started by the company in 2019 to push to be net zero carbon certified by 2040.
"Instead of naming it after Amazon, we're calling it Climate Pledge Arena as a regular reminder of the importance of fighting climate change," said Amazon founder and CEO Jeff Bezos in a release. The deal is projected to be worth between $300 million and $400 million over its lifetime.
The arena, a more than $1 billion redevelopment of the old KeyArena site, will be built with a heavy focus and investment in sustainability efforts, including:
— Reclaimed rainwater used in the ice system.
— All-electric operations powered with 100% renewable resources.
— 75% of the arena food program will be locally sourced.
The announcement comes on the heels of Amazon starting a $2 billion fund to invest in companies with technology and products helping Earth. The fund was created as Amazon's carbon footprint rose 15% last year.
LeBron's $100 Million Play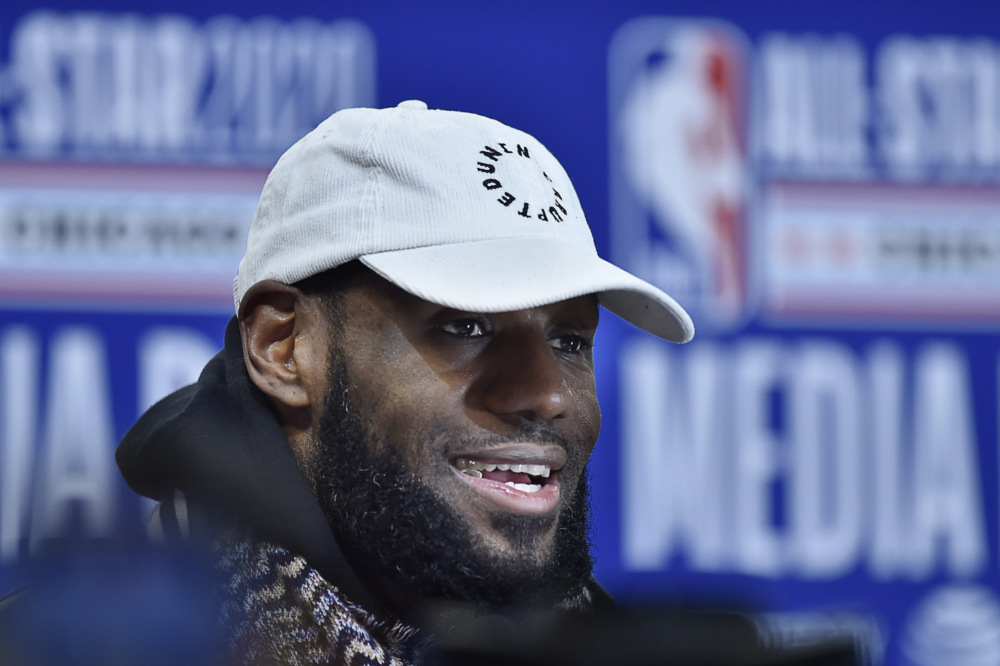 LeBron James is growing his media empire. James and longtime business partner Maverick Carter have raised $100 million to build out The SpringHill Company, a consolidation of the pair's three entertainment companies. The new endeavor brings UNINTERRUPTED, production company SpringHill Entertainment, and brand and culture agency The Robot Company together.
"I've always wanted to use the platform of basketball to empower those around me," James said in a statement. "Now I'm incredibly excited about the opportunity to build a company that empowers creators, consumers, and everything it touches." James also touted the company's diversity on Twitter: "100+ employees, 64% people of color and 40% female in an industry that avg 25%."
James will serve as the company's chairman, while Carter will be its CEO. Members of the company's new board include Serena Williams, Boston Red Sox Chairman Tom Werner, Live Nation Entertainment CEO Michael Rapino, Elisabeth Murdoch, Marc Rowan, Paul Wachter, and B.Scott Minerd. The $100 million in funding is being led by Guggenheim Investments, UC Investments, SISTER, and SC.Holdings.
[SC.Holdings is an investor in Front Office Sports.]
SPONSORED
Look Your Best For The Big Moments

The NBA Draft has been moved to October but we're already wondering…will anybody top RJ Barrett's bright pink suit from last year? That memorable look came from our friends at Indochino. They've outfitted some of the industry's most fashionable names like Pascal Siakam, Jermall Charlo, Didi Gregorius, Xander Bogaerts and many more. 
Indochino offers made-to-measure clothing at fair prices, including suits, blazers, shirts, and even coats. You get to choose from a ton of customization options including your jacket lining, lapel shape and monogram. All your choice, all for free. Your clothing is then made to your exact measurements so it fits you perfectly.
The best part – all Indochino's suits are currently on sale from just $299, all customizations included. Indochino has showrooms across North America, or book a virtual appointment from the comfort of your own home. Win-win.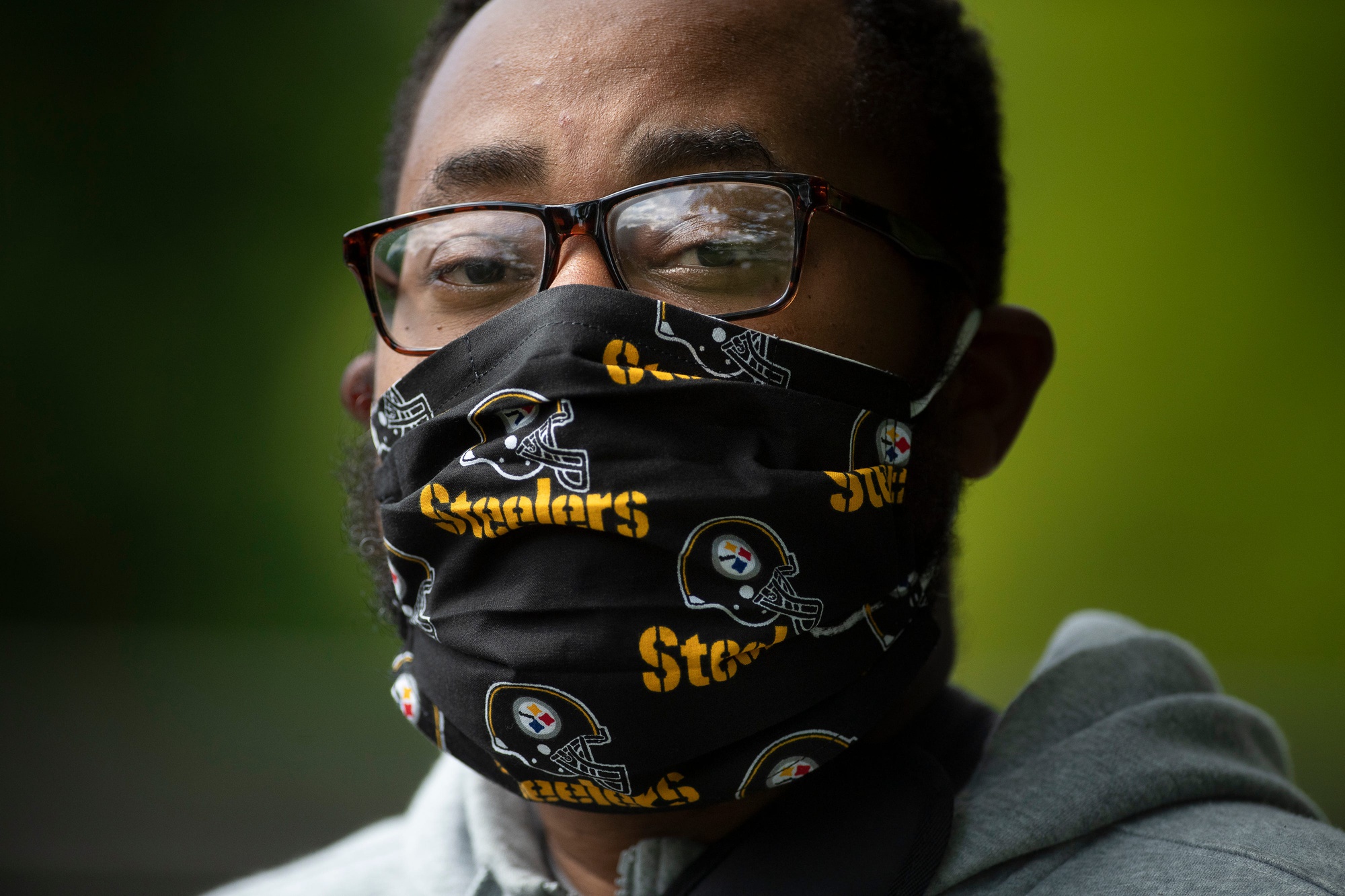 NFL owners agreed to sell advertising on tarps placed on lower rows of seats this season, which will help limit COVID-19 exposure to those on the field. The NFL also cancelled the annual Hall of Fame Game in August and postponed the enshrinement ceremony for this year's Hall of Fame class.
The league also discussed its health protocols for training camps and season. "We're setting up a very ambitious testing program," NFL Chief Medical Officer Allen Sills said. The NFLPA said recently it would be conducting three tests a week, but the call did not include any specific testing regiment.
Other Coronavirus Impacts:
— Nike's fiscal fourth-quarter revenue fell 38% year-over-year to $6.3 billion as stores across the globe shuttered during the coronavirus pandemic.
— Fans – albeit less than the normal 100,000 – will be permitted at the rescheduled Kentucky Derby in September. Details on ticketing and seating will be released soon.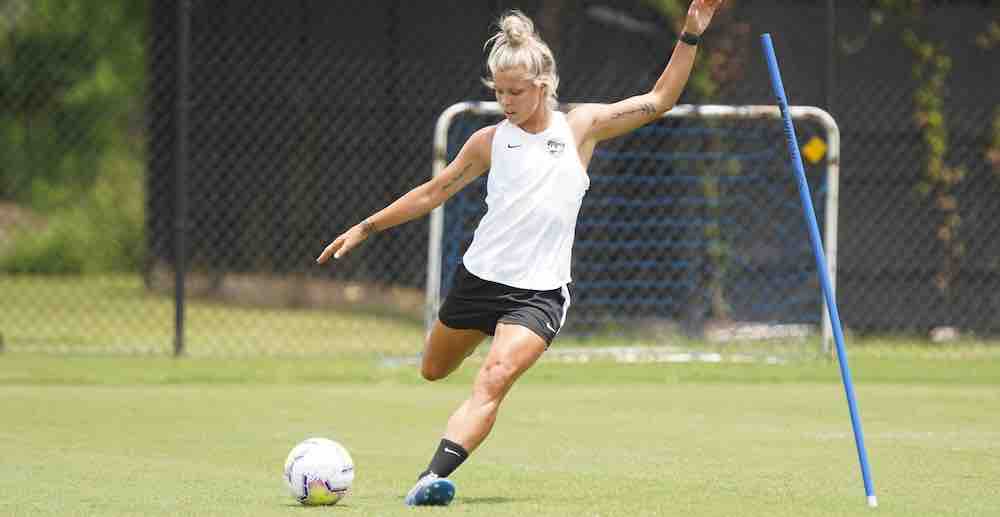 The NWSL kicks off tomorrow as the first U.S. team-based sport back in action with the Challenge Cup in Utah. The month-long tournament will feature eight of the league's teams as the Orlando Pride had to drop out due to several players testing positive for the coronavirus.
NASCAR, PBR, the PGA Tour, and UFC have all been back in action, as well as the English, German, and Spanish top-tier soccer leagues.
With MLB announcing its return this week, the NHL is the final major U.S. league to still need to set a date on their return. NHL teams will start training camp on July 10.
Calendar: 
July 5: Formula One restarts
July 8: MLS is Back Tournament starts
July 10: NHL training camps open
July 23-34: MLB Opening Day
July 24: WNBA projected to start regular season
July 25: PLL begins its Championship Series tournament
July 30: NBA projected to restart
SPONSORED
Webinar: How Sports Sponsorship Can Rebound to Close Out the Year
Teams want to make sure that their sponsorship dollars are going to help them attract the right customers. How do you help them do that while creating unique activations that are fun for your fans in-venue and at home?
Join us for a webinar today at 1 PM EST as Nick Lawson of SQWAD and Amir Zonozi of Zoomph join Joe Londergan of Front Office Sports for a discussion on how teams and leagues can provide maximum value to their sponsors in the months ahead.