Welcome to FOS College, where we're reporting on how schools are entering the race to get shots in arms, and whether they can pack stadiums and play full, uninterrupted schedules.
In this week's edition:
Schools' plans and the NCAA's adjustments

The roadmap to getting students vaccinated

The path to normalcy
– Amanda Christovich
College Vaccine Landscape
As of May 5, about 40% of people in the U.S. 18 or older have been fully vaccinated, according to the Centers for Disease Control and Prevention.  
College students — and athletes — have been among the final demographics waiting in line. But now, they're finally eligible.
Everyone is hoping that by this fall, there will be fewer nasal swabs, less isolation, and more "normalcy."
Campus Plans
At least 100 universities — including Power 5 schools Duke, Michigan, and Notre Dame — will require that students get shots by the time they return to campus next semester, according to a CNN count.
A University of Michigan spokesperson told FOS the school received 1,000 doses from a "generous community partner" to distribute on April 5-6. They offered the vaccines to "at-risk" groups, including athletes and athletic department staff.
On April 7, the school was able to offer more vaccines to the broader community.
NCAA's New Rules
Since vaccines are more common now, the NCAA announced refined guidelines that took effect May 1. They'll be implemented at a slew of championships this month.
If an athlete, coach, or trainer has been fully vaccinated, they can forgo testing protocols. And as long as they don't have symptoms, they don't have to quarantine if they're exposed to someone with the virus.
The guidance did come with two caveats, however: If a community has a high rate of transmission or signs of a new variant, schools can opt for stricter protocols. And if local or state rules are stricter than the NCAA's, the schools have to follow those instead.
Two experts confirmed to FOS that the NCAA's new standards align with the CDC.
Staging an Effective Rollout
Schools have a difficult task ahead of them: actually getting shots in arms.
College students can be "hard to reach" with health information, University of North Texas Health Science Center epidemiology professor Diana Cervantes told FOS. "They don't see their own mortality."
"And they get caught up in their own lives."
Roadblocks
Most college-aged people support vaccines, Cervantes said. "It's usually the case that they just get busy with their own things. They've got school starting, they get stressed out with classes."
Muhlenberg public health professor Kathleen Bachynski told FOS that some students were hesitant because they worried their second dose — and potential symptoms — might interrupt final exams.
Athletes might be traveling for games when they're eligible for their second doses, making scheduling particularly difficult.
And when the year ends, students might go home before they can get a second dose, Cervantes noted.
Messaging and Incentives
The same strategies used to mobilize athletes to vote will help them get vaccinated. It comes down to communication and accessibility.
Cervantes said correct messaging is key. It's a combination of schools providing information in the highest-visibility platforms, like social media, and students gathering it from people they trust, like coaches.
Campaigns that focus on "protecting" the university population might also resonate with athletes in particular, who are worried about getting teammates sick, Bachynski said.
Then there's athletes' own platforms. Illinois gymnast Evan Manivong, for example, waved around his vaccine card after sticking a landing. When the viral video surfaced on Twitter, Manivong tweeted: "It's my vaccination card…go get vaccinated everyone!"
Experts noted that schools dangling a promise of normalcy, like eliminating daily testing, could incentivize students to get vaccinated.
And once they're ready to make appointments, experts agree that convenient sites can help. But that's easier for the schools who receive doses from state or local allocations.
SPONSORED BY SPORTSDIGITA
Connecting With Prospects Made Easy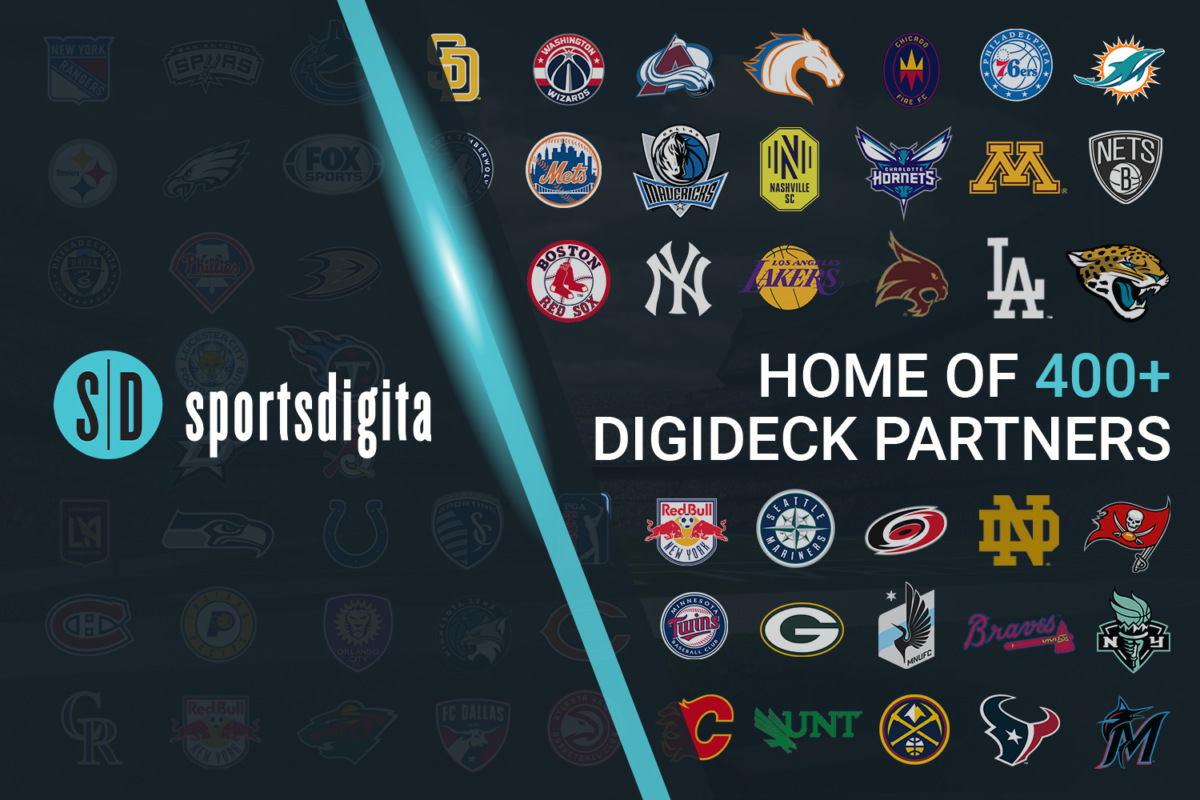 With much of in-person communication long gone, sports organizations need to adapt their strategies to connect with prospective students, donors, sponsors, and more the moment they are engaged.
Enter Digideck LIVE, Sportsdigita's biggest innovation to date that not only connects sports organizations with their prospects in real time  but engages with them from start to finish along their journey, using features like:
Video conferencing: Deliver world-class video-chat experiences
Real-time alerts: Sellers will be alerted the minute a prospect opens their materials
Chats: Engage and communicate immediately with prospects
Co-browsing: Optimize audio and video sharing experiences across devices
Recording prospect meetings: Share a live recording of your meeting with prospects or internally
Learn more and request a demo at sportsdigita.com!
Back to Business as Usual?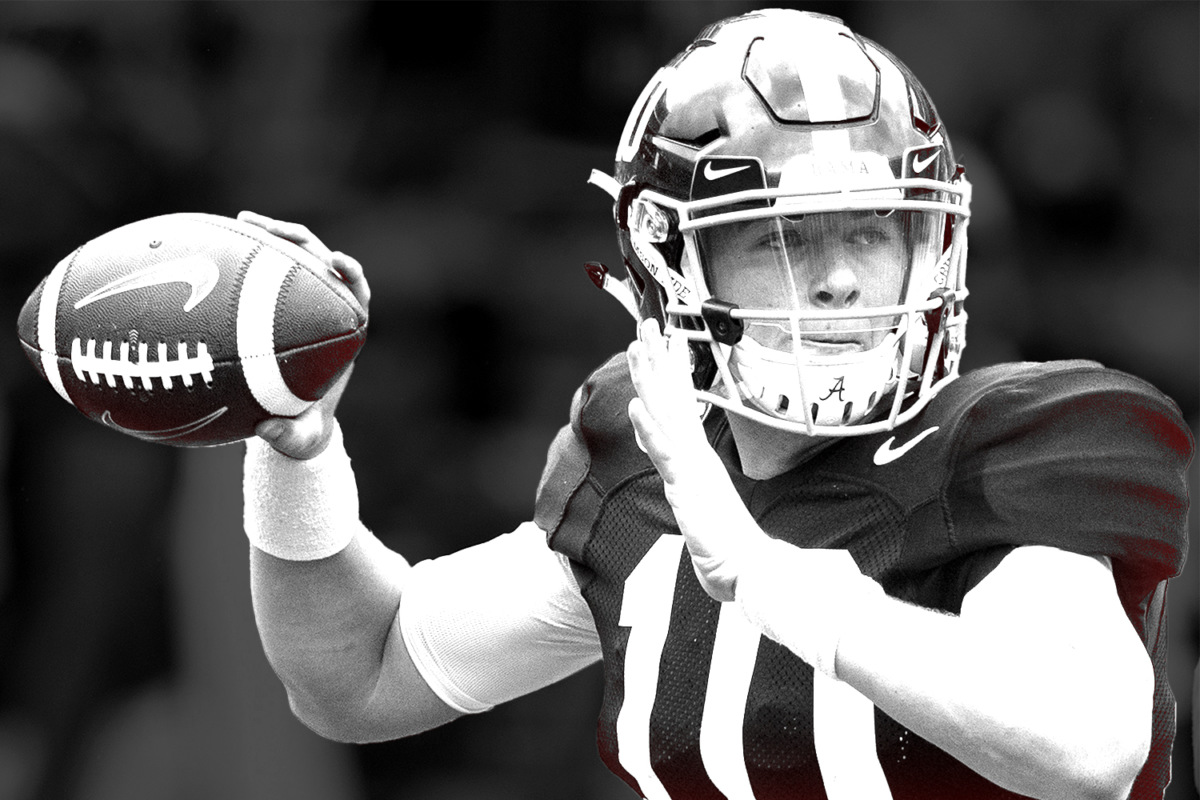 This fall, football season will undoubtedly look more normal than last year. But it's still unclear just how normal.
How packed will stadiums be? Will teams still have to remain isolated, or can they hang out with friends during off-days?
Experts can't predict exactly how guidelines should evolve, but they did explain which factors will dictate the answers to these questions.
Important Statistics
Normalcy depends on two numbers: vaccination rates and community transmission. It's simple — more vaccinations means fewer cases. But Bachynski cautioned: "There's no magic number."
"My mantra throughout this entire pandemic is: The lower your community transmission, the more options you have."
New variants could complicate this picture, experts agreed. There could be outbreaks among communities with lower vaccination rates, which could make people hold onto their masks a bit longer.
Personal Decisions
Some states will relax their regulations by September, and others already have. At that point, it's up to individuals to go to a packed stadium, or to ditch masks.
"I think it's going to depend on the personal risk … based on your status of health, your age, and also the trends going on where you're at," Cervantes said.
"But it's important to keep in mind that COVID is never going to go away."
Northwestern assistant athletic director Mike Polisky will succeed ACC Commissioner Jim Phillips as athletic director. Polisky was named as a defendant in a lawsuit saying Northwestern cheerleaders were "sexually exploited," the Chicago Tribune

reported

.

The Duquesne University athletic department created a new position in advance of name, image, and likeness legislation: a personal brand coach.
We got through a 2020-21 football season, but it was riddled with cancelations and outbreaks. The hope is that next season will feel like any other year.
But all that depends on how the vaccine rollout goes — not just among athletes and coaches, but also among their surrounding communities. 
"We have really amazing tools at our disposal," Bachynski said. "If we do a good job at deploying them, that is going to be an unbelievable benefit for college students in general, and for athletes in particular."
Tips? Feedback? Reach out to me at amanda@frontofficesports.com or on Twitter.