In the wake of the Alston decision, the NCAA announced it would spend several months rethinking its role in college sports. The governing body released a clear plan to rewrite its constitution and divisional rules. But how much will it really change?
– Amanda Christovich
Constitutional Convention's Timeline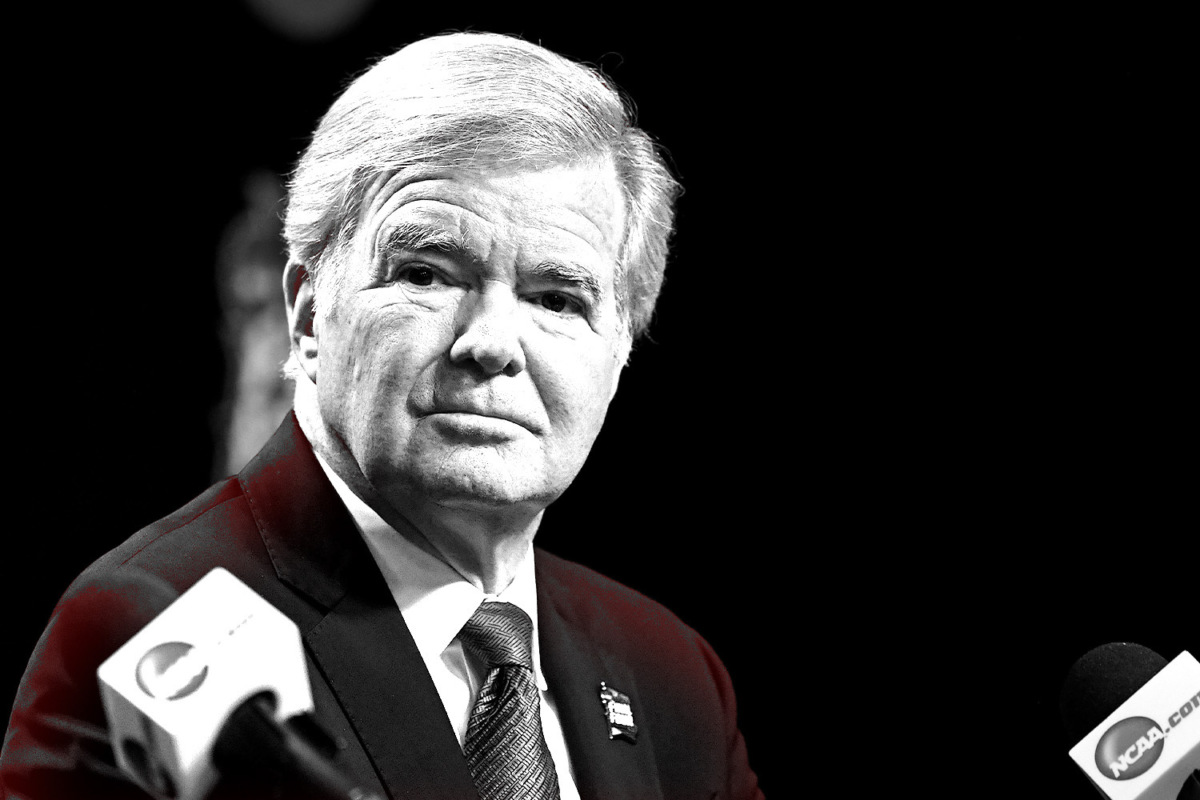 On Wednesday, the NCAA announced a detailed timeline for its Constitutional Convention — aimed at determining the governing body's future role in college sports.
A 28-person Constitution Committee has been meeting since Aug. 17 to define priorities. But "as the committee began its work, it became clear that there was more to be done outside of their charge to implement the transformational changes that are needed to improve the Association," Board of Governors chair Jack DeGioia and NCAA President Mark Emmert wrote in a letter to members.
Here's what they came up with:
The convention will take place on Nov. 15, where Divisions I, II, and III will all discuss the first round of findings put together by the Constitution Committee.
After two more rounds of feedback, members will vote on the new constitution at the 2022 NCAA Convention on Jan. 20.
Each division will then be tasked with rewriting its own rules, which must go into effect on Aug. 1, 2022.
The NCAA claims it's committed to reform — but timing and the Constitution Committee's makeup have raised eyebrows.
The Convention was organized after the Alston decision, which found that the NCAA's pattern of placing strict rules on athlete compensation is, at the very least, subject to future legal scrutiny. At worst, it's "flatly illegal." The convention is likely an attempt to mitigate legal concerns.
The NCAA also did not include many of the professors, lawyers, and activists who have proposed plans to reform the organization.
Every single one of the committee's members are current or former NCAA, school, or conference officials. There are no current Division I athletes represented. 
SPONSORED BY KORE SOFTWARE
How to Tell Stronger Stories With Data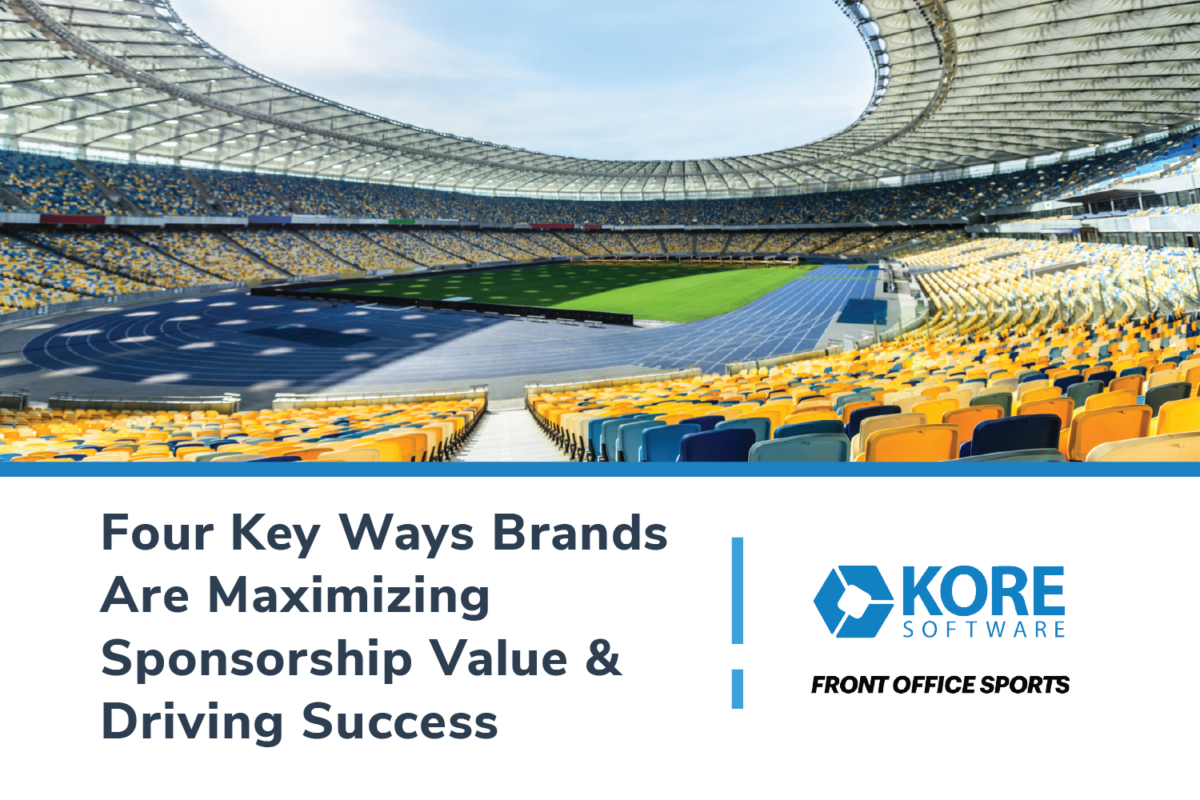 Measuring the success of a sponsorship purely by the numbers doesn't give you the full story. By analyzing data through the lens of storytelling, brands can synthesize objectives and outcomes with supporting statistics in order to create a compelling narrative that goes deeper than data alone. 
In our latest white paper, Front Office Sports teamed up with KORE Software to explore the ways that storytelling can help brands, venues, and other stakeholders in the live event space maximize the value of sponsorship deals and make smart, data-based decisions at every point in the funnel.
Download the white paper to learn the keys to superior storytelling, and how KORE Software can decipher your data and help you translate it into a successful strategy.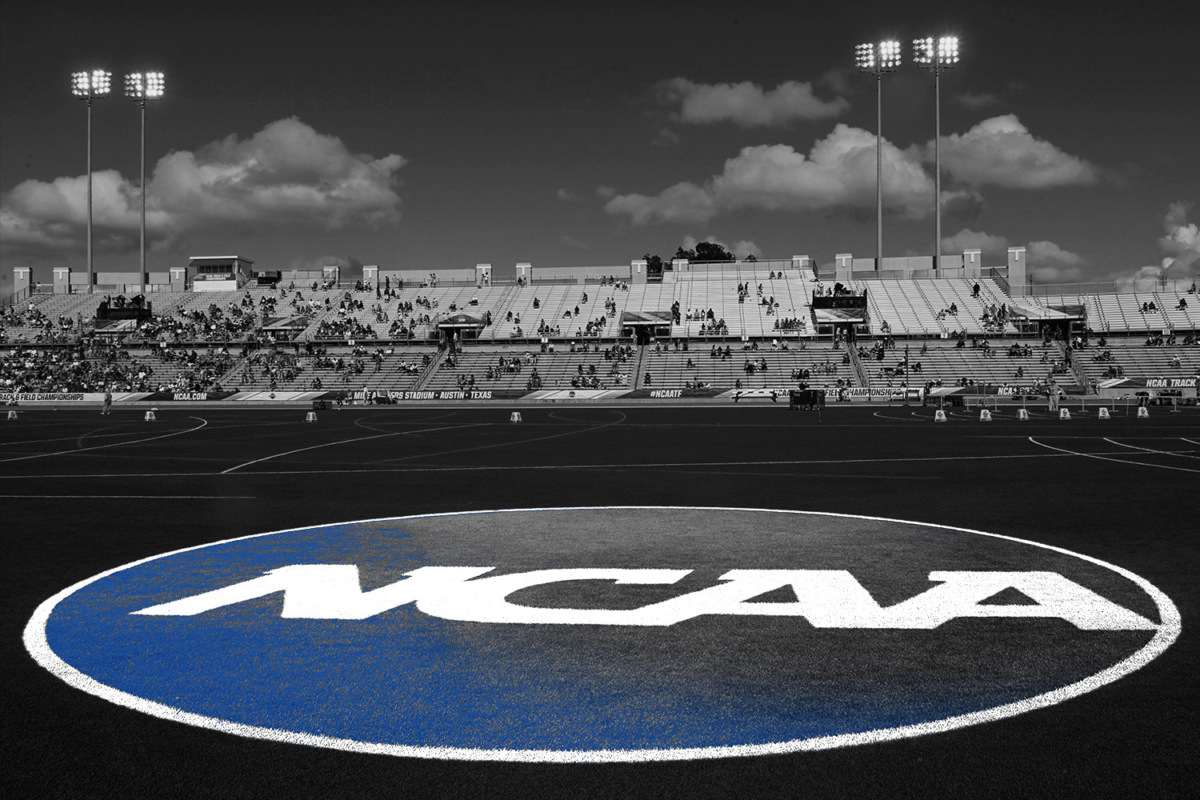 Ahead of the convention, the NCAA compiled a massive survey of more than 3,000 officials and 1,000 athletes.
A vast majority of participants want the NCAA to continue overseeing certain duties like eligibility, revenue allocation, championships, and on-field rules, but it also suggested overwhelming support for a few big changes. 
The survey provided a rare window into what a large number of athletes might actually want: enforcement for health, safety, and diversity.
More than 85% of athletes in each division agreed that the NCAA needs to set health and safety standards and include athletes in decision making.
At least 78% in every division found gender equity and cultural diversity to be central, too.
In an open-ended question section, they also emphasized the importance of mental health.
Administrators said the divisional structure isn't working for everyone, and there's a growing feeling that the NCAA shouldn't be in charge of the richest schools or sports at all.
More than half of Division I administrators favored altering divisions, but only about one-third of admins in D-II and D-III did.
Almost every category of Power 5 admins favored change at a higher rate than non-Power 5 admins.
One suggestion included breaking Power 5 schools away from the NCAA. Another included breaking FBS football teams away.
It will take until next August, however, to see how many changes the NCAA actually implements.
The NCAA is currently considering expanding the Division I Women's Basketball Tournament from 64 to 68 teams — a recommendation made by the Gender Equity Review. A final decision should come by mid-November.

USA Today Sports released its annual survey of FBS football coaches' salaries.

Nick Saban topped the list at $9.75 million.

St. John's Athletics signed FitBiomics as the department's official probiotic company. The company is also offering NIL deals to every athlete through social campaigns and campus promotions.
SPONSORED BY INVESCO
The Official ETF of NCAA®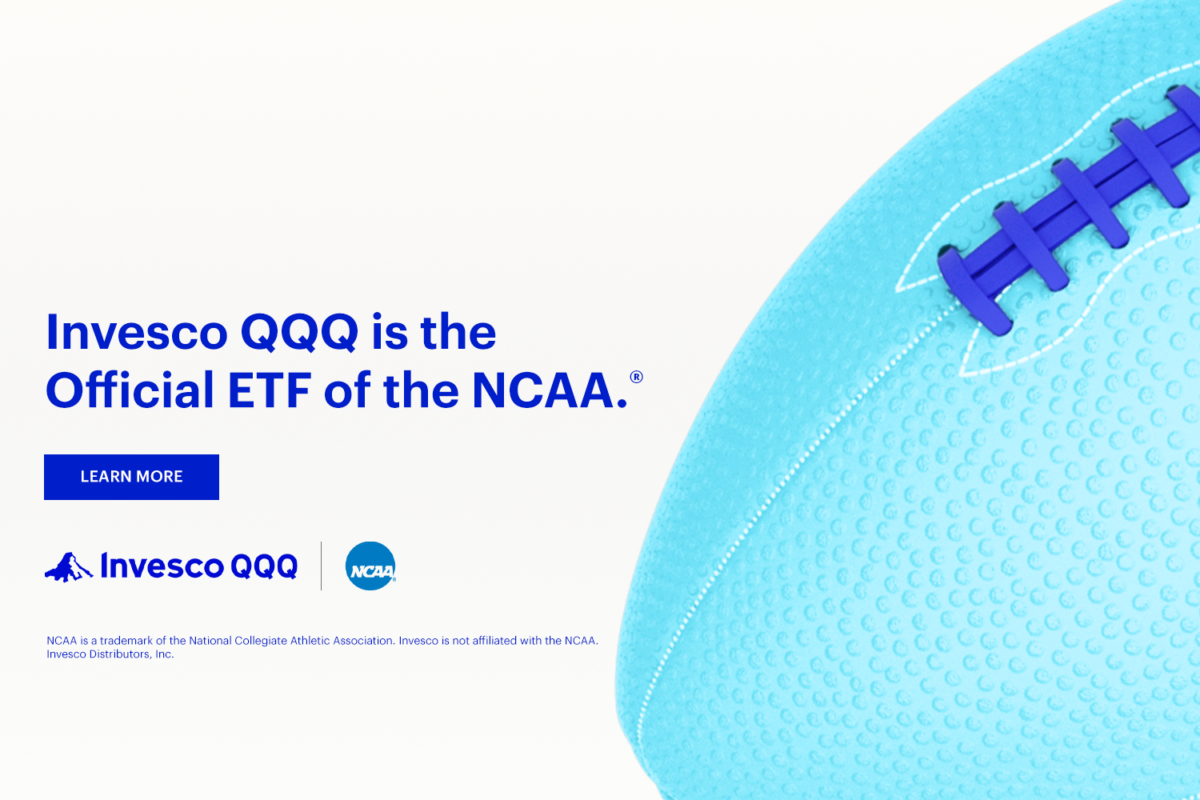 ​​Innovation is changing the game, on and off the field.
Invesco QQQ gives you access to the growth potential of some of the world's greatest innovators, all in one fund. It provides access to some of today's most innovative companies across a vast spectrum of sectors including communications services, consumer discretionary, health care, industrials, and tech.
See how some of those companies are revolutionizing sports and become an Agent of Innovation today.
Investing in ETFs involves risks including the loss of money and those similar to stocks. Investments in the technology are subject to greater risk and are more greatly impacted by market volatility than diversified investments. 
Before investing carefully read and consider fund investment objectives, risks, charges, expenses and more in prospectus at invesco.com.
The NCAA has made a big deal about the Constitutional Convention. There are complex survey questions, months of revisions and meetings, and a promise to rethink NCAA sports altogether.
But the governing body has a long history of reforming slowly, and only when forced. The timing makes it look more like an attempt to save face legally than to consider radical change. The effort's leaders are members of the status quo. 
Is it the start of real reform? Or just another bureaucratic charade?
Tips? Comments? Reach out to Amanda Christovich at amanda@fos.company or on Twitter.