Welcome to FOS College, where we're reporting on whether women's sports athletes will actually get paid the money they're worth when name, image, and likeness laws take effect.
In this week's edition:
Off-field pay gap exists in pro sports and among social media influencers

Why women's sports athletes usually don't get the money they're worth

How to keep the gender pay gap from manifesting in college sports
– Amanda Christovich
Pro Numbers Paint Dismal Picture
How much money will college women's sports athletes make when NIL laws take effect?
It's a question that's been debated in Congress, among athletic department staff, and by private NIL companies. It's also one that will be answered in three short weeks, when laws take effect.
The NIL potential for college women's sports athletes is huge.
But for professional athletes and social media influencers, there's still a significant gender pay gap — despite existing popularity and growth potential. If those numbers are any indication, they don't paint a very rosy picture of what awaits college women's sports athletes when NIL rules pass.
Pay Gap in the Pros
The gender pay gap in salaries in sports is no secret. But there's a gap for off-field earnings, too — from sponsorships and endorsements to entrepreneurial ventures.
Forbes' list of the top 50 pro sports earners between May 2020 and May 2021 includes players from a wide range of sports, from tennis to soccer and basketball. But the athletes have one thing in common: They're men.
Only two women's sports athletes made the list: Naomi Osaka and Serena Williams.
In "off the field" earnings specifically, Osaka made $55 million and Williams earned $40 million.
The top overall off-field earner on the men's side, Conor McGregor, earned $158 million — over $100 million more than Osaka. And Roger Federer, the second-highest men's sports earner, made $90 million — $50 million more than Williams.
The previous Forbes list showed a pay gap in off-field earnings, too. When comparing the top 10 men's and women's sports earners, eight of the comparisons saw men's sports athletes earning more in off-field deals, according to a Business Insider analysis.
Inequities on Social Media
Social media endorsements will be one of the easiest and most popular ways for college athletes to make money.
But even in the influencer field, there's already a gender pay gap. Women comprised 77% of social media influencers, according to a 2019 study conducted by Klear. But men were paid close to 100% more.
On Instagram, men on average made slightly more money per post than women, even with similar follower counts, according to a 2020 study by HypeAuditor.
Klear did not respond to a request for further comment. HypeAuditor did not respond by the time of publishing.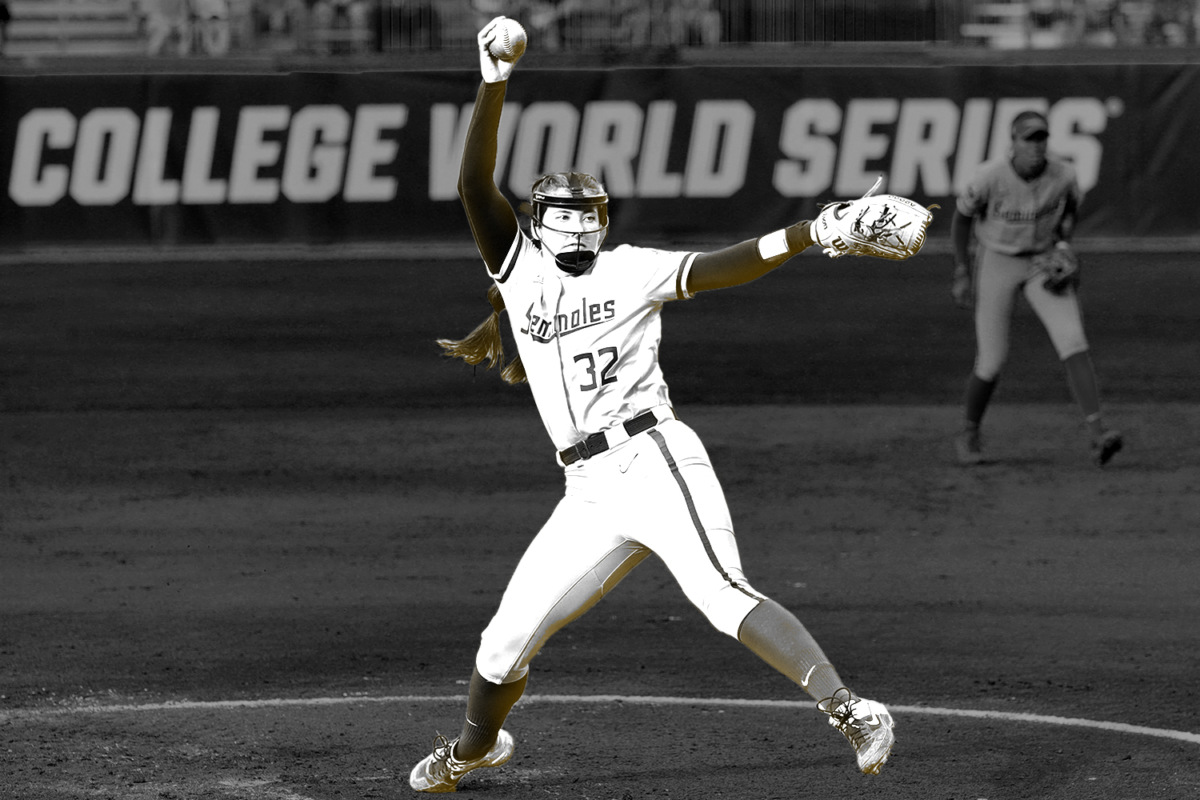 Valuations from multiple companies suggest that women's sports athletes will cash in when NIL rules take effect: Some volleyball players, basketball players, and gymnasts could make more than $100,000 annually.
But the question remains: Will brands pay them what they're actually worth?
Not So 'Simple Math'
Ryerson University sports business expert Katie Lebel explained to FOS how the gender pay gap was caused by the lack of investment in professional women's sports, rather than a lack of interest.
"In the traditional sports business model, money is invested into sport to increase the quality, which then increases the media [and] sponsorship demands," Lebel said. "Which sees more money invested into the sport and further enhancements to the quality of sport production, which leads to increased audiences and increases in sponsorship demands."
Without the investment and resources afforded to men's sports, women's sports revenue can't grow — so neither can salaries, media rights, and sponsorships.
"Critics will argue that the pay gap in professional sport is simple math," Lebel said. "Men's sports generate greater revenue, therefore male athletes have more lucrative salaries."
But that ignores the "context" of this unfair cycle. "I argue the most significant factors to the pay gap are tied to the inequities around marketing and promotional resources," Lebel said.
Different Level, Same Story
If this story sounds familiar, that's because it's the same saga as women's college sports, from basketball to volleyball to softball.
Right now, NIL projections for women's sports athletes are promising. But some valuations would be higher if they weren't based on existing college sports revenues, which already undervalue women's sports, University of Pennsylvania college sports finance expert Karen Weaver recently wrote in Forbes.
And even if valuations are high, history shows that there's no guarantee brands will pay these athletes what the market says they're worth.

"Women's sports have been underfunded at every turn in the road and expected to do more with less," Lebel said.
SPONSORED BY SPORTSDIGITA
The Future of College Recruiting Is Here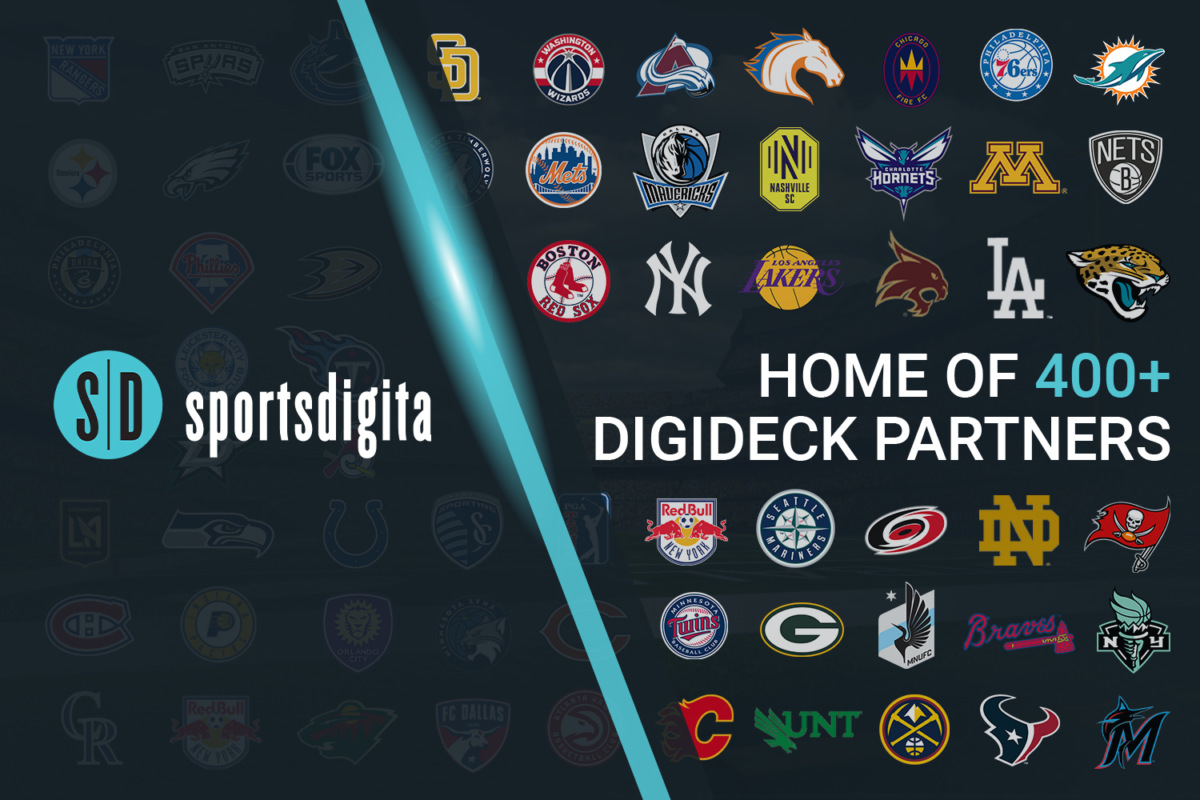 In 2021, business strategies are pivoting, and college admissions are no exception. As prospective students navigate schools and universities of interest, it is important to stand out from the competition with virtual offerings in this touchless world. 
Join schools such as  The University of North Texas (UNT) and Texas State who are using Digideck to bring the campus experience to life and capture the attention of prospective students around the globe. With Digideck's immersive platform, both schools are now able to provide virtual tours and attract top-tier academic and athletic talent with this solution. 
The future of college admissions is digital – empower your student body and position your university as a thought leader with Digideck by Sportsdigita.
Learn more and request a demo at sportsdigita.com!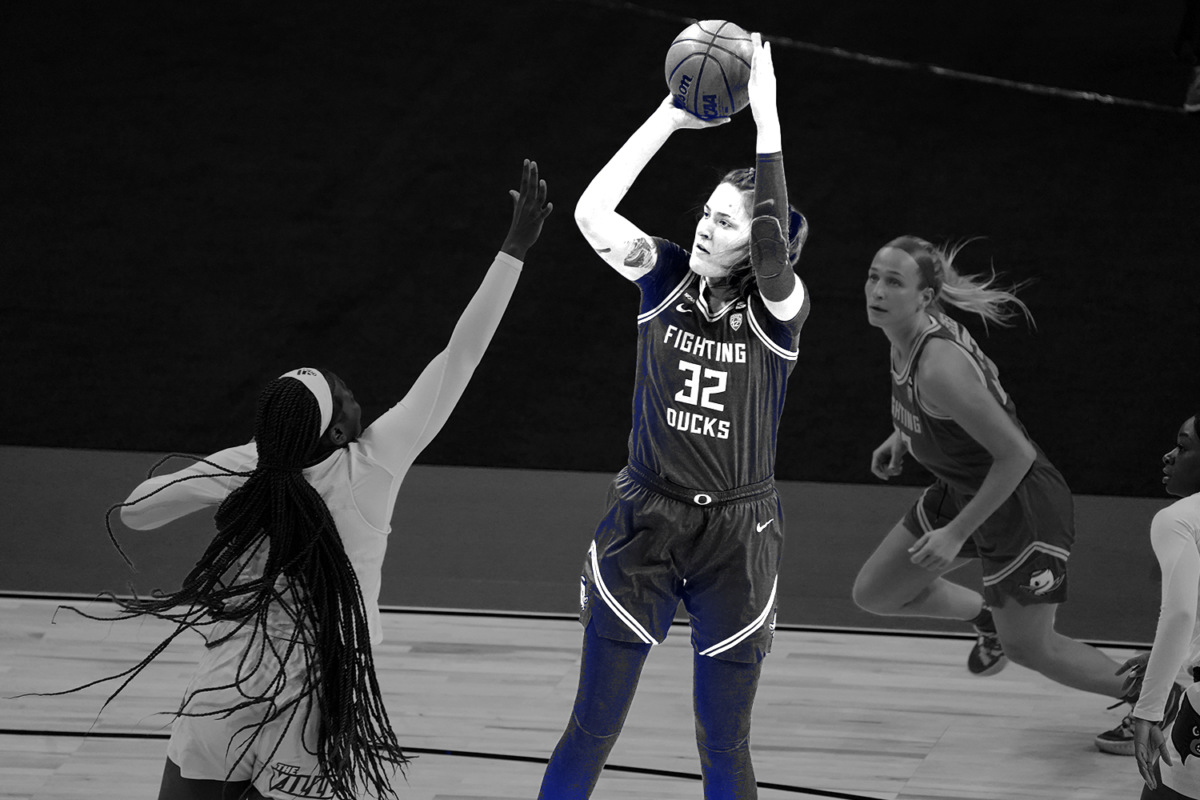 Until July, it'll be unclear whether a gender pay gap will appear in college sports like it has in the pros.
But if it does manifest, experts have a few ideas about how to mitigate it.
Potential Solutions
College athlete NIL is a completely new market, where experts still don't have a concrete formula for valuations, Lebel said. It may be useful for athletic departments to "establish benchmark prices" for NIL deals to treat men's and women's sports athletes equally.
"If it's just an open market, that scares me a little bit," Lebel said.
Some NIL supporters, however, have advocated for as little athletic department or NCAA intervention as possible.
NIL companies can help too, by incentivizing companies to partner with women's sports athletes. Icon Source, an NIL marketplace, recently launched a campaign in which they wouldn't charge fees for the first 50 companies that agreed to sign deals with female athletes for at least $10,000.
Educating athletes — particularly in women's sports — about their potential NIL value is also key. American ski jumper Sarah Hendrickson, now a spokesperson for the Icon Source initiative, told FOS that even she didn't realize her potential worth until one brand wanted to work with her because of her "story" in particular.
Now, she's reaching out to women's sports athletes to start making money.
Power of Gen Z
Despite the potential issues, Lebel sees one factor to fight the gender pay gap from the start: Gen Z.
The new generation of athletes are particularly savvy with building their own brands, especially on social media, Lebel said. And that bodes well for their NIL potential, given that there's a shift to valuing sports through digital metrics rather than linear TV metrics.
Lebel also thinks that if Sedona Prince's viral TikTok showed us anything, it's that Gen Z college athletes aren't scared to expose inequity publicly. If a company paid men's sports athletes more for a similar deal, Lebel believes these athletes would find out and let the world know.
"For a really long time in women's sports, women athletes were groomed just to be grateful for any opportunity that they got," Lebel said. "That's not good enough anymore."
Today, the Senate Commerce Committee held a hearing about name, image, and likeness for college athletes. Read more in this Twitter thread.

U.S. Secretary of Education Miguel Cardona spoke with ESPN about several issues facing college sports, including the rights of transgender athletes that are currently under attack. Read more

here.

The NCAA

announced

improvements it will make in equity in Division I basketball while it waits for the results of the official equity review. Of note, it will consider using March Madness branding for the women's tournament.

America East Commissioner Amy Huchthausen will step down as commissioner and leave the conference, according to a Yahoo Sports report.
The factors contributing to the professional sports gender pay gap clearly also exist in the college ecosystem. No matter the valuations, the gap will likely manifest in NIL deals.
Or, maybe the sports industry can learn from the mistakes it has made in the pros. Perhaps it can simply invest in women's college sports, and recognize the value in partnering with women's sports athletes. 
After all, this generation knows they deserve more than they're getting. It seems pretty easy to just listen to them.
Tips? Feedback? Reach out to me at amanda@frontofficesports.com or on Twitter.