Welcome to FOS College, where the NCAA and ESPN yet again undervalued women's college sports. This time, it's volleyball — but at all levels, the sport's potential is enormous.  
In this week's edition:
Criticism of the NCAA women's volleyball tournament sparks change

Statistics and NIL valuations suggest a lucrative market at the college level

The appetite for pro women's volleyball demonstrated by Athletes Unlimited
– Amanda Christovich
Public Pressure Wins More Resources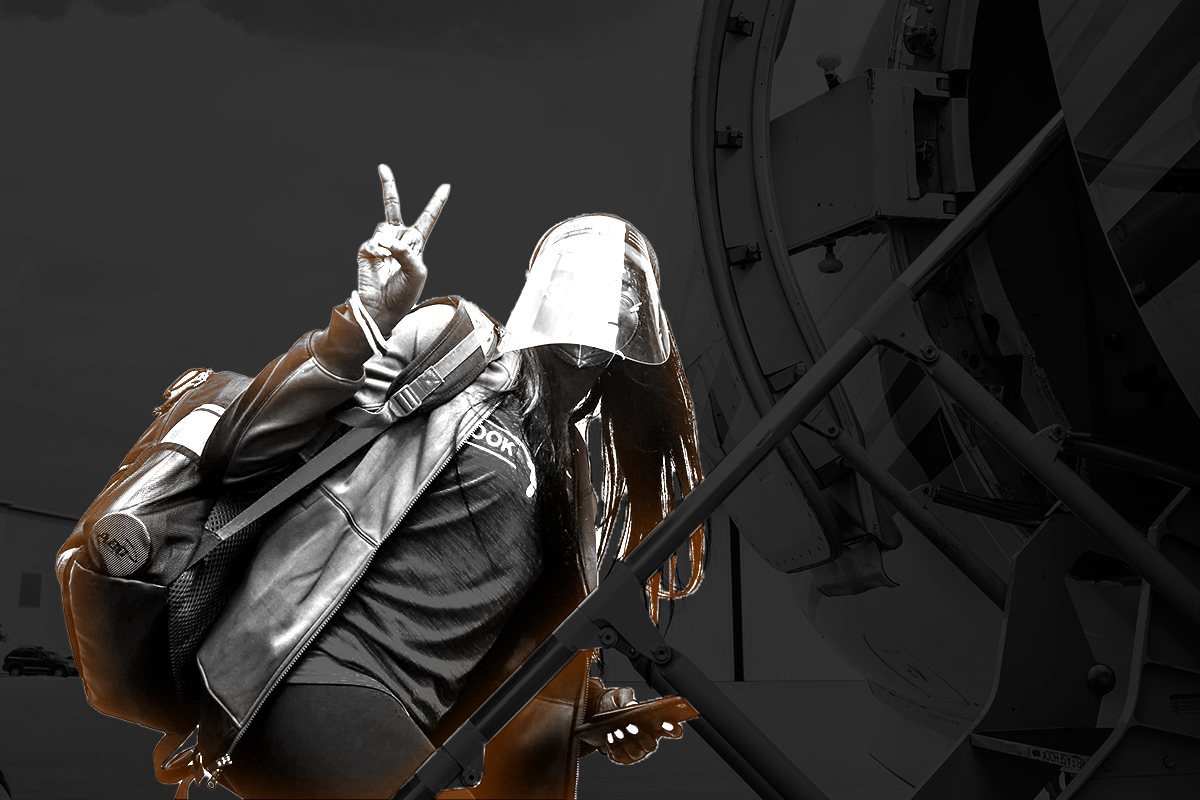 Today, the NCAA women's volleyball championship kicks off at the CHI Health Center Arena and Convention Center in Omaha, Nebraska.
But even before the 48-team field arrived, the college sports world experienced deja vu: Coaches began to criticize a lack of resources at the tournament.
Wisconsin coach Kelly Sheffield told reporters of one issue: "I have a feeling that could blow up as much as what the weight room stuff did in women's basketball."
The Problems
The tournament had already received criticism for trimming the field from 64 to 48 teams. But throughout the day on April 8, coaches took to press conferences and Twitter, highlighting a laundry list of other concerns.
For example, practice courts were overlaid on cement — an unsafe environment that could cause injuries, "multiple" coaches told Big Ten Network analyst Emily Ehman. Then there was confusion about whether players would even get locker rooms to change in, Nebraska coach John Cook told reporters.
The icing on the cake was when coaches revealed ESPN wouldn't provide commentators for the first two rounds.
"To me, it's just lazy," Sheffield said, noting that broadcasters can call games from home.
He said matches would more closely resemble a high school broadcast than a top-tier Division I championship. And since many high school sports do have commentators, the initial plan appeared to treat women's volleyball worse than a high school game.
The Response
Hours after the criticisms emerged, the NCAA published separate statements in response that provided more excuses and contradictions than apologies — just as it did for basketball.
It said that "contrary to reports," athletes would, in fact, get changing rooms. It also claimed to have adjusted the floor situation to prevent injuries.
Finally, it said there was "no requirement" for ESPN to provide commentators for all rounds, citing "pandemic-related restrictions and the format this year" as obstacles broadcast teams couldn't overcome.
But ESPN tried to mitigate the PR firestorm that had befallen it. On April 12, the network released the full broadcast schedule, complete with a list of commentators to cover every match.
The release also noted that this would be the first year every match would be broadcast nationally.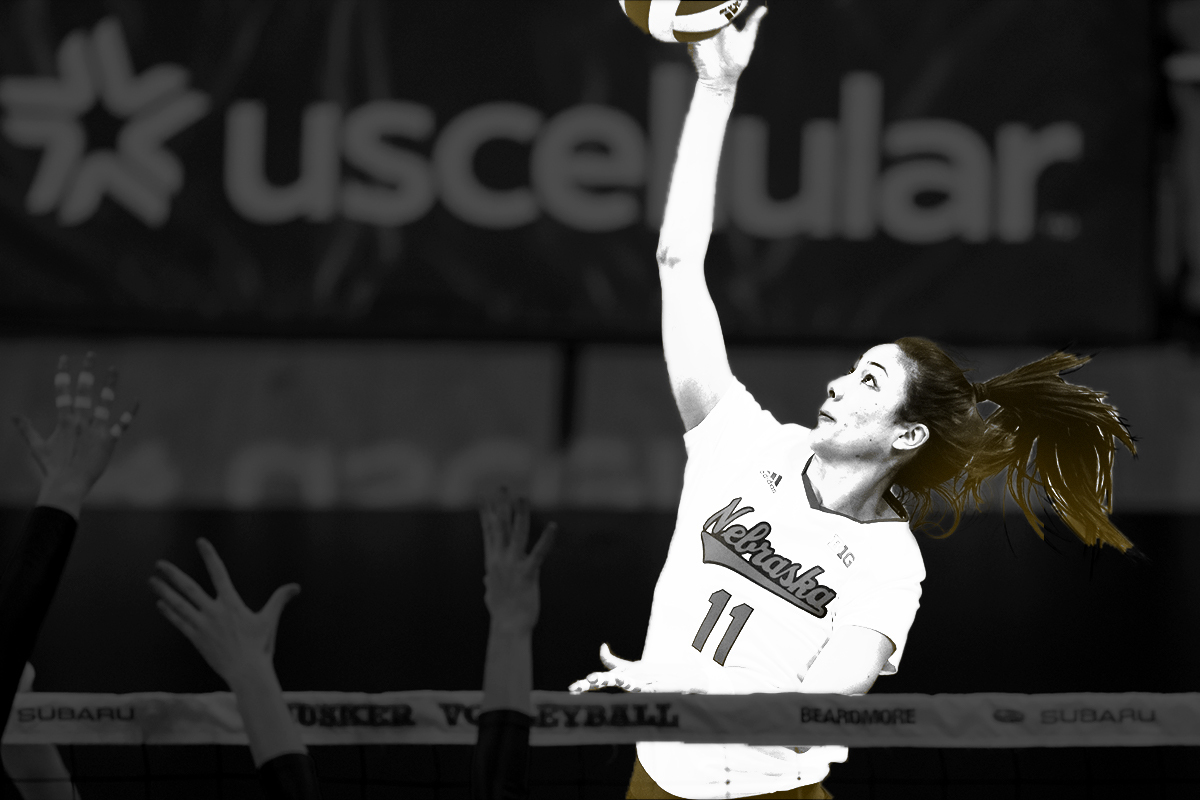 When ESPN announced it would provide commentators for every match, Purdue coach Dave Shondell tweeted, "The growth for both women and men is unparalleled in the USA. It's awesome to see ESPN recognize the value of our sport."
Statistics suggest that women's volleyball is not only currently valuable at the college level, but also increasing in popularity.
Ballooning Interest
In the last decade, high school participation in women's volleyball saw about 12% growth, topping 450,000 participants in 2018-19, according to the National Federation of State High School Associations.
How do women's volleyball numbers compare to other popular women's sports? By the 2018-19 season, girls' volleyball was the second-most popular high school sport behind only track and field.
It outperformed women's basketball — which demonstrated tremendous value at the college level — by about 53,000 athletes.
And the market is global: There are about 900 million women's volleyball players worldwide, Athletes Unlimited CEO and co-founder Jon Patricof told FOS.
NIL Earning Potential
As far as TV rights go, the tournament is bundled with multiple NCAA championships, including women's basketball. So it's unclear just how much those rights alone are worth.
But while they're in college, athletes' individual marketing power is staggering.
Multiple reports have found that when college athletes get the rights to their name, image, and likeness, women's volleyball players can make thousands each year in sponsorships and endorsements solely on social media.
Northwestern volleyball player Alana Walker — who has about 115,000 Instagram followers — could earn more than $156,000, according to the Student Athlete NIL newsletter.
Walker's earning potential ranks in the top 25 of the publication's 2021 estimations.
But Walker isn't the only one. Three Nebraska players, for example, could earn more than $10,000 a year, according to a 2020 Opendorse study. Nebraska's top potential earner, Lexi Sun, could have earned close to $40,000.
Now, she boasts about 72,000 Instagram followers — more than she had when Opendorse made that valuation.

Then there's NAIA volleyball player Chloe Mitchell, who doesn't even have the NCAA's platform. Mitchell, who plays for Aquinas College, could make between $15,000-$20,000 since the NAIA has lifted restrictions on its athletes profiting off their NIL.
SPONSORED BY SPORTSDIGITA
The Most Progressive Platform in College Sports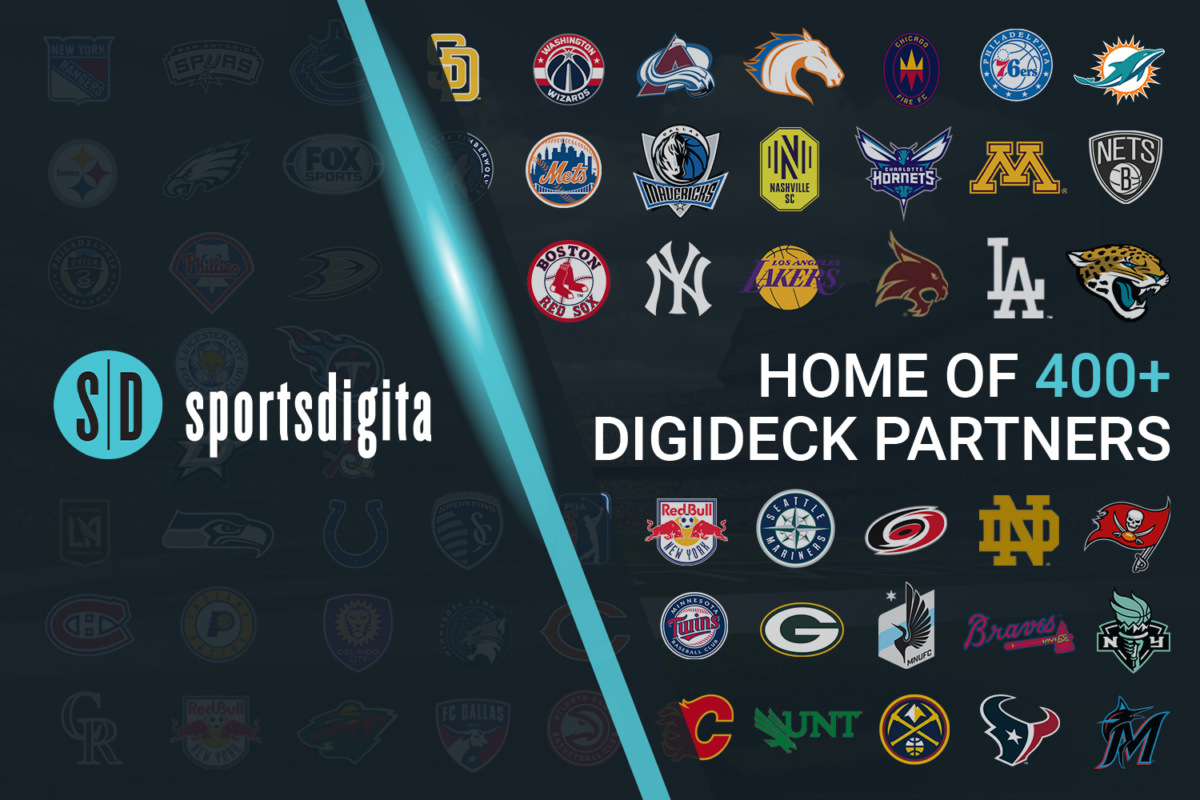 Have you ever wondered how to reach prospective students and recruit top-tier talent in this new, digital-first world? Look no further than Digideck. 
Immerse students and stakeholders in the true University experience with rich multimedia, 360 panos, and more using Digideck's full suite of functionality. 
Save time. Attract top talent. Drive revenue with Digideck.
At Pro Level, 'Largest Untapped Opportunity'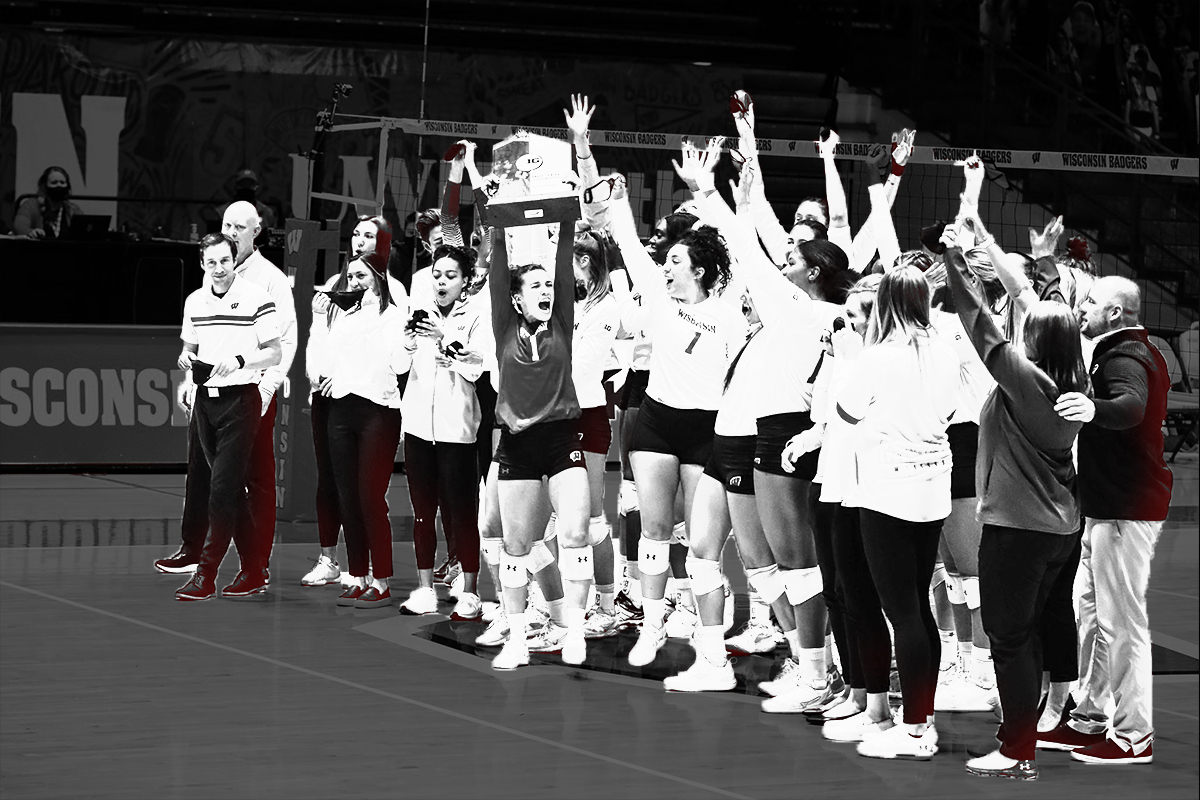 The numbers for both women's volleyball participation and growth made Patricof confident that there'd be a major appetite for a professional league.
Indoor women's professional volleyball is "like a sleeping giant," Patricof said. It was "probably the largest untapped opportunity in pro sports in this country."
Between February and March, Athletes Unlimited hosted its inaugural women's volleyball season. Patricof said it "exceeded our expectations" in terms of engagement and viewership.
How It Worked
Athletes Unlimited was the only indoor professional women's league in the United States. Played over five weeks in Dallas, it featured a unique format: Instead of set teams, the top four players redrafted completely new teams each week. An individual scoring system crowned one player champion.
This year, it was USA National Team member Jordan Larson — who, by the way, boasts more than 85,000 Instagram followers.
TV Deals and Sponsors
Even as a league in its infancy, the Athletes Unlimited volleyball season demonstrated global interest.
It was broadcast on networks like Fox Sports and CBS Sports Net in the United States, as well as around the world. Streams appeared on platforms like Facebook and Twitch.
And while there aren't previous seasons to compare viewership numbers, Patricof said that "a number of" regional broadcasts were "exceeding their contractual commitments." Regional broadcasters included NESN, MSG Network, and regional Fox channels.
Beyond the U.S. market, more than 100 countries picked up games in regions from South America to Eastern Europe. "To have a startup league that, in Year 1, had such global scale through TV is just a big deal," Patricof said. "That broad distribution shows a big part of the establishment, and shows the demand that's out there."
In addition, the partnership lineup sported top brands like Gatorade, Nike, and GEICO.
What's Next
Because of the initial success, the league will be back next year — a plan that continues to illustrate the popularity of women's volleyball from the grassroots level up.
"Having a robust pro league hopefully will overall help grow and reinforce the ecosystem for the sport," Patricof said.
The Women's Basketball Coaches Association will meet with the NCAA over women's basketball resources on April 19, according to an ESPN

report

.

The NCAA put out statements regarding voting rights and transgender rights. But it did not promise to keep events out of states with discriminatory voting or anti-trans laws.
Another day, another women's sport that executives appear to undervalue. 
But public pressure, along with an obvious appetite for the sport, is now forcing at least some change.
Youth participation, NIL valuations, and a globally popular professional league have all proven one thing: From a business standpoint, it's a mistake to gloss over women's volleyball.
Tips? Feedback? Reach out to me at amanda@frontofficesports.com or on Twitter.