Welcome to FOS College, and the first edition in our March Madness series. One week before tip-off, we're reporting on how Indianapolis constructed the largest sports semi-bubble environment yet.
In this week's edition:
How March Madness plans came together last fall

What the semi-bubble will look like

The potential risks and rewards of hosting 
– Amanda Christovich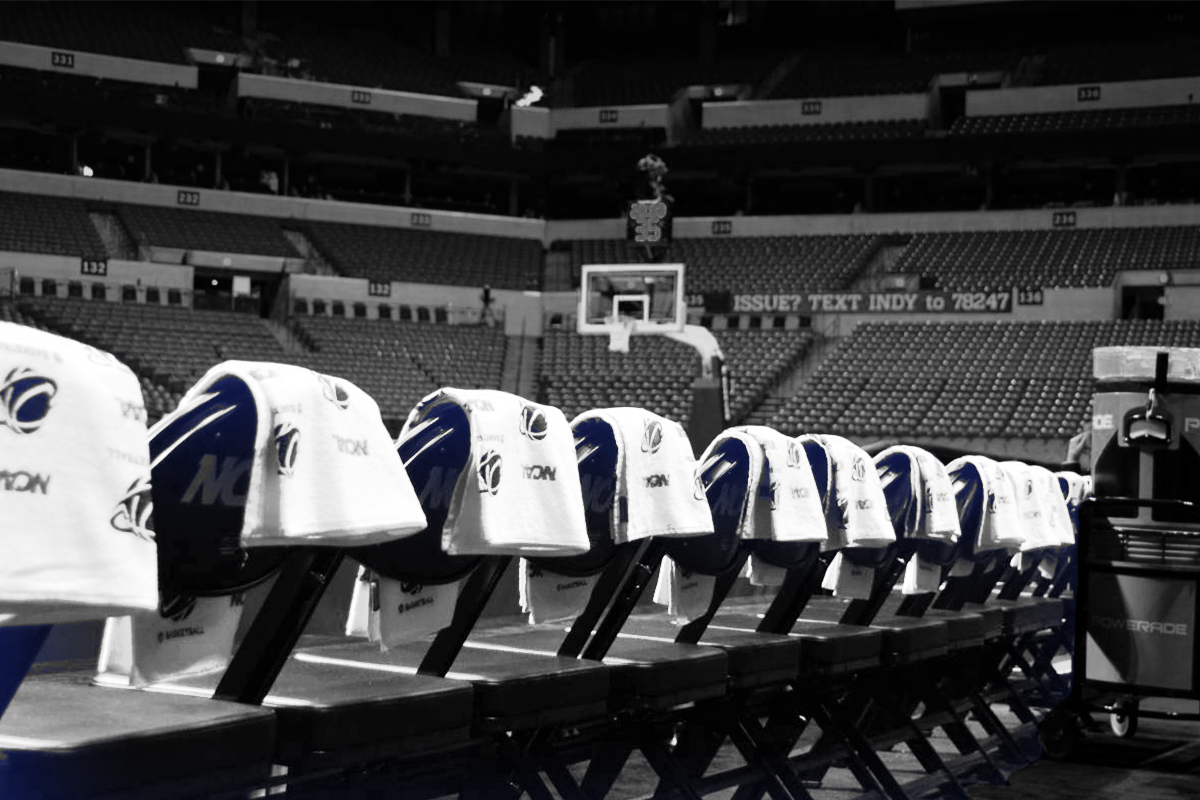 Indianapolis will host 68 teams over 67 games. Five hotels and six arenas will accommodate thousands of traveling players, coaches, staff, and fans.
To understand how we got here, let's go back to the Maui Invitational in November.
Other tournaments, like The Battle 4 Atlantis, played this year as the "Bad Boy Mowers Crossover Classic" in Sioux Falls, South Dakota, and the group of multi-team events at Bubbleville, all suffered cancelations. But the 2020 Maui Invitational in Asheville, North Carolina, proved that a COVID-free semi-bubble is possible.
"What they have to do for 68 teams, I only had to do for eight," Tom Valdiserri, executive vice president of KemperLesnik and Maui Invitational tournament organizer, told FOS. "I think just the sheer detail and the communication to 68 schools is incredible."
Add to that list a compressed time frame, and it's easy to see how this March Madness might be the most complicated the NCAA has ever assembled.
Mobilizing a City
By late October, city officials had learned the NCAA was eying Indianapolis. Seven months removed from March 2020, the city had already been hosting events at its venues.
Poised for a pivot to basketball, organizers sprung into action, first rescheduling all other Indy events originally booked in the hotels, convention centers, and arenas during March Madness.
Then, they drafted "dozens" of safety protocols with local health authorities and the NCAA, Indiana Sports Corporation CEO Ryan Vaughn told FOS. Some guidelines were as specific as where athletes were allowed to sit during a team meal or bus ride. 
They also mobilized hundreds of volunteers — though fewer than in previous years.
"You realize that decisions will come later, and they will be based on less information," Vaughn said. 
Final Preparations
As organizers hammer out the remaining details of March Madness, they're hoping for a seamless transition from other tournaments. The Horizon League, Big Ten, and others have been playing tournaments in Indianapolis, but the majority of March Madness teams have yet to arrive. 
The Marriott, for example, is bussing in extra housekeeping staff from Chicago to flip rooms, and bringing in extra cooking staff from "sister properties" to provide enough food, JW Marriott general manager Philip Ray told FOS.
"You know that feeling when you go to your car, and you're like, 'I know I'm forgetting something, and I don't know what it is?'" Vaughn said. "It's like that anxiety every morning."
Life Inside the Semi-Bubble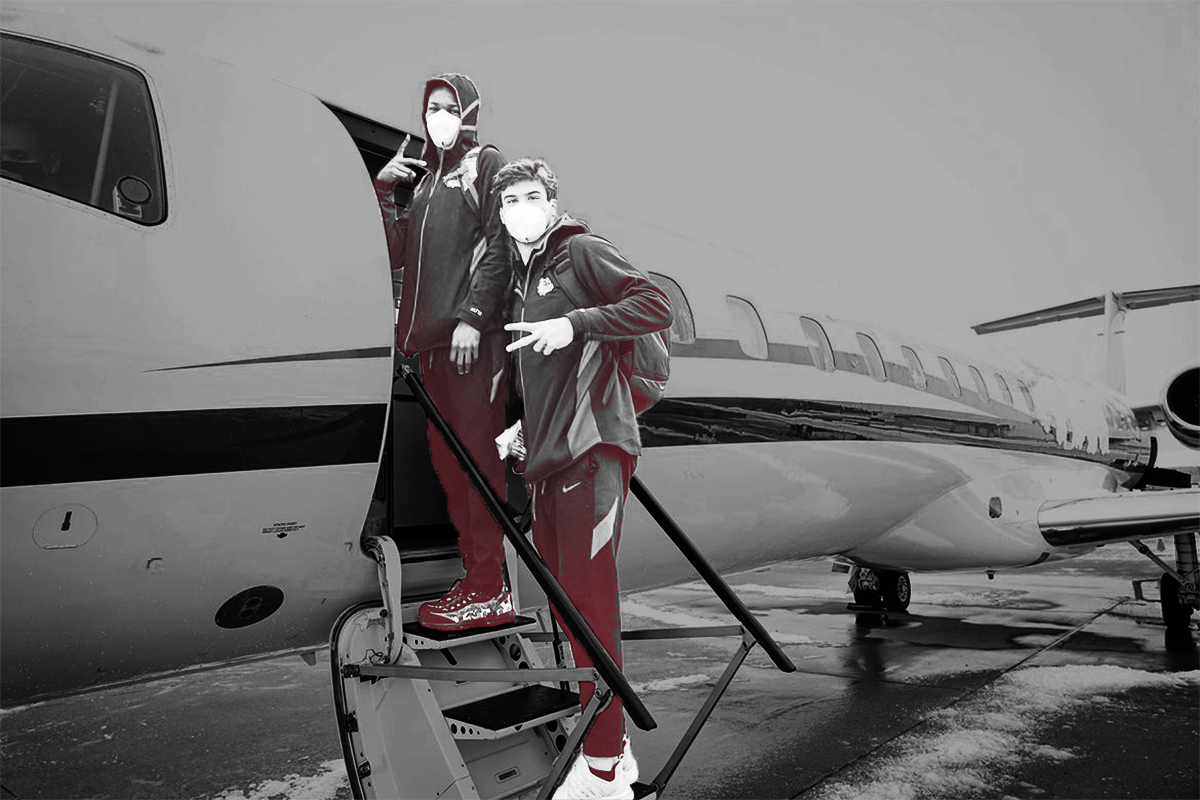 Teams will arrive at one of five hotels in Indianapolis connected to the convention center. They will have tested negative seven consecutive times and traveled, masked and distanced, by bus or plane.
They'll isolate and start daily PCR testing — and once they've been approved to leave quarantine, the dance begins.
On the Court
To get to practice, teams will travel through the skywalk to the Indianapolis Convention Center, which includes a ballroom-turned-practice court, weight training areas, and sectioned-off meeting spaces, CEO of Visit Indy Leonard Hoops told FOS.
On game day, buses will take athletes to one of the six arenas, two of which require commutes of up to an hour.
When they're practicing and playing, they'll wear contact tracing devices that track who comes within 6 feet.
Up to 25% of the stands can be filled with fans.
Off the Court
After a tough practice or exciting win, what exactly will teams eat? Especially those who make it deep in the tournament. "You're going to be here for nearly a month. You need a little variety," Hoops said.
At least two meals must be from a rotating menu of hotel food, from smoothies to chicken, Ray said. Organizers are also assembling a menu of about 80 local restaurants from which teams can order delivery for their third meal.
Vaughn explained that if anyone in the bubble needs supplies from the outside — a toothbrush for a player, or a bottle of wine for a coach — a small army of volunteers will coordinate buying and delivering extra items.
Perhaps a hole in the NCAA's airlock could come from hotel staff.
While athletes and team personnel remain sequestered in a tight semi-bubble, hotel staff will come and go using a screening protocol that doesn't involve testing, Ray said. They'll attempt a complicated dance of cooking, cleaning, and running hotels while trying to avoid contact with teams.
SPONSORED
Impress Prospects With Digideck
There's a reason that 400+ teams and universities all over the world trust Sportsdigita to help them drive revenue. Their cloud-based presentation platform, Digideck, makes it easy and efficient to build eye-catching presentations with a few clicks of the mouse.
Digideck gives you the power to create winning presentations for your department's most important prospects, including:
🏃  New Recruits
💰  Donors
👥  Fans
👔  Sponsors
To learn more and request a demo, visit sportsdigita.com!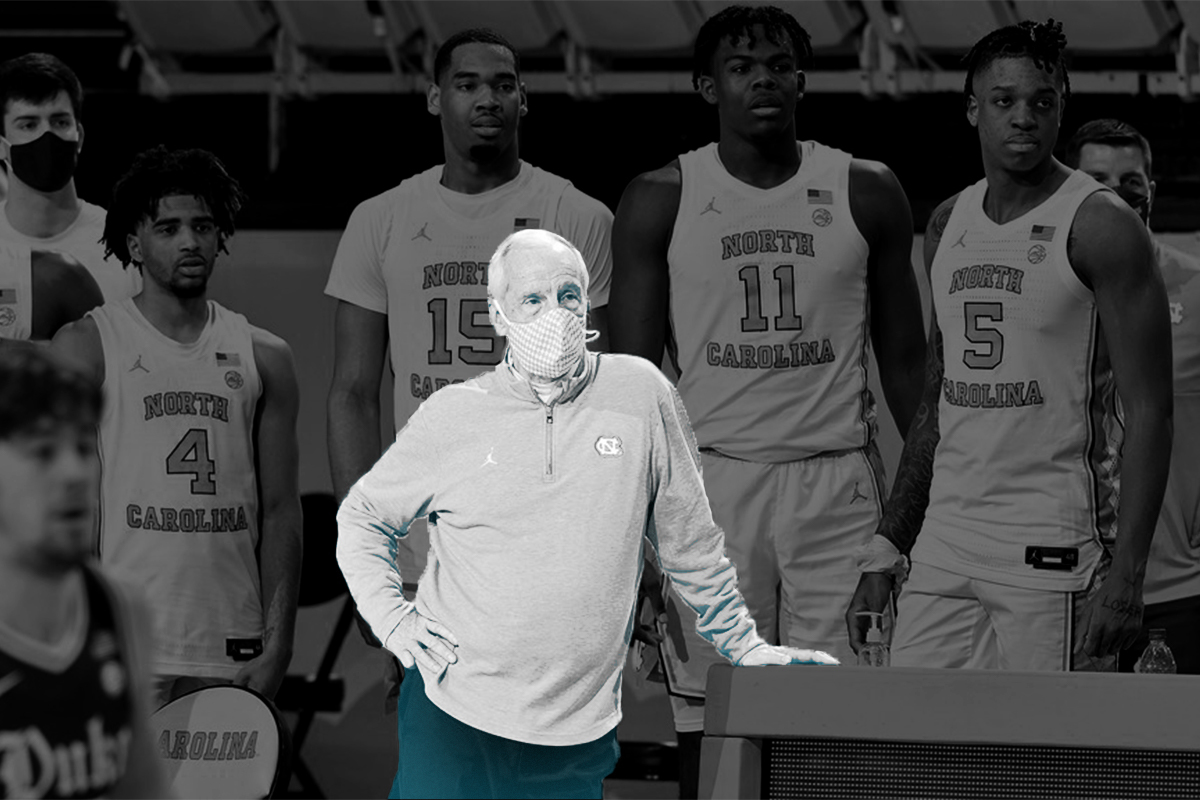 COVID-19 cases have declined both in the region and across the country over the last month, and vaccine distribution is increasing. Dr. Anthony Fauci has even predicted that fans could fill football stadiums this fall.
But experts continue to caution that the virus has not disappeared — and while March Madness protocols are certainly strict, they won't completely eliminate risk.
"This is a different level of madness that we're going to experience during the tournament," Illinois computer science professor and risk assessment expert Sheldon Jacobson told FOS.
Protocol Concerns
The strict testing and quarantine will help minimize risk, Muhlenberg public health professor Kathleen Bachynski told FOS. However, teams departing from various geographic locations and descending on one single city could spread the virus.
Bachynski does not think that some personnel working outside the tightest protocols pose a major concern. But in general, Jacobson added, "There's always going to be holes."
Plus, even with a limited number of fans flocking to games, there is heightened potential for an outbreak — especially since games are indoors. "I don't love it," Bachynski said.
But fans attending as household "pods" could lower the chance of the virus entering the building, since it means people arriving from more homogeneous locations, Jacobson added.
Hoops has a more tempered perspective: "This is not, with all due respect to other places, a motorcycle rally with no masks."
Public Health Concerns
Bachynski says simply hosting March Madness could send a problematic message. People could misinterpret the tournament as a green light for complementary activities, like gathering in people's houses to watch games.
"I'd love to see us just hold on a couple more weeks, a couple more months," Bachynski said. "We're going to be in a much better position."
Either way, the tournament is happening. No one knows how much the Big Dance will spread the virus, how many teams will have to drop out, or how many games will actually be played.
When asked for a prediction, Jacobson said, "My crystal ball is very murky."
Kansas fired football coach Les Miles after USA Today

published

a report revealing details of his alleged sexual misconduct while coaching at LSU.

The Big Ten used a third-party service to keep communications about whether to play fall football unavailable for public records requests, the Washington Post

found

.

The plaintiffs in the Supreme Court case NCAA v. Alston filed opening briefs.
In talking to organizers in Indianapolis, it's clear a few details still need to be worked out. But the stage for the Big Dance is set. 
If we've learned anything during the pandemic, it's that even the most fully formed plans can't prevent every problem that arises.
"Even if you practiced in the lunar modules to figure out how to land on the moon," Hoops said, "it's not the same thing as actually landing on the moon."
Tips? Feedback? Reach out to me at amanda@frontofficesports.com or on Twitter.