When NIL companies first appeared, they often focused on a national market. But now, they're turning their focus to school-specific initiatives and marketplaces. Is this new structure the future of deal facilitation?
– Amanda Christovich
NIL Marketplaces Go Local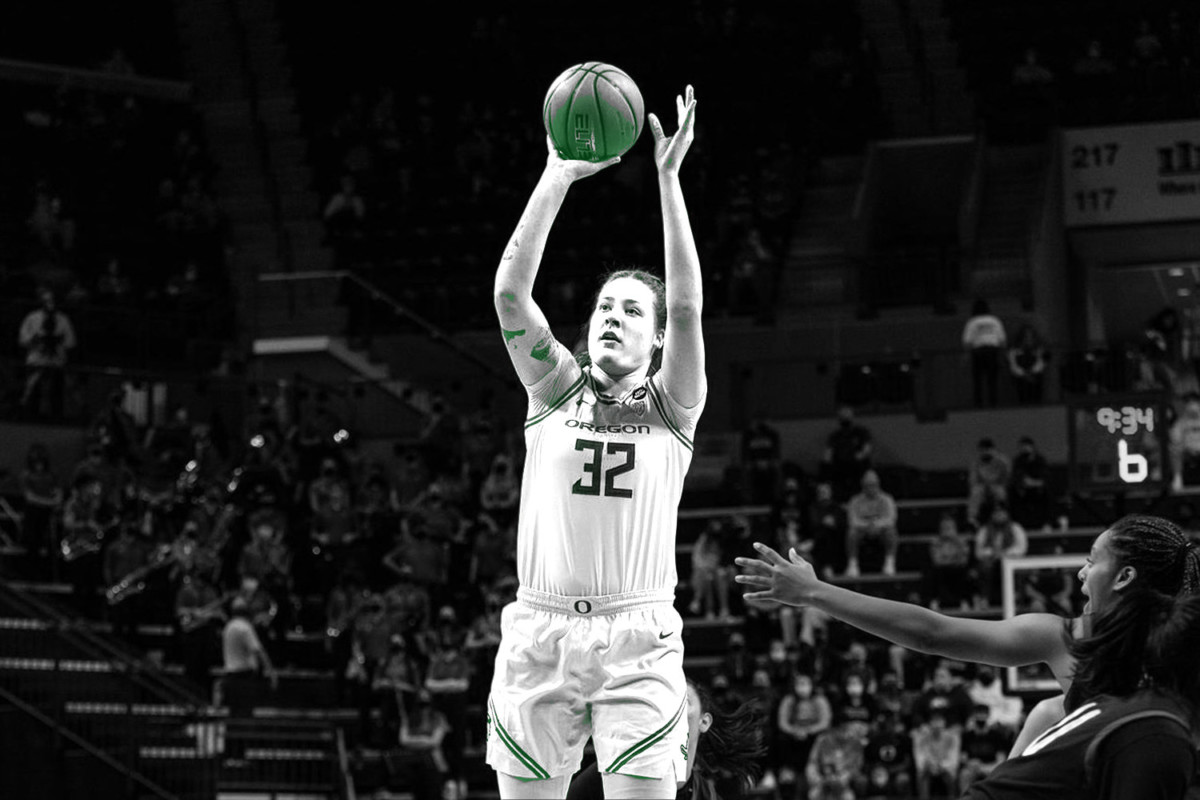 In the months leading up to the NIL era, dozens of marketplaces sprouted up to help facilitate deals.
Some tried to develop relationships with athletes at universities near their headquarters. But they mostly had one thing in common: They were aiming at signing athletes nationwide.
Now, that trend is beginning to shift. NIL companies are going local. 
Wealthy alumni, donors, and even existing NIL companies are focused on bridging the gap between athletes and local businesses. Here are just a few examples:
"Division Street," a company created to help Oregon athletes maximize NIL potential, partnered with Opendorse to create a school-specific marketplace.
A group called the "Clark Field Collective" raised $10 million from alumni and local business leaders to distribute in NIL deals specifically to University of Texas athletes.
MarketPryce created a division called "MarketPryce Florida" to help University of Florida athletes sign deals with local businesses.
INFLCR launched a software called "INFLCR+ Local Exchange" that gives schools the ability to customize deal reporting and give companies an avenue to connect with athletes.
Most of the schools with these programs appear to be in the Power 5 — but that could change.
"I believe this model can 100% work in any college town that has a strong alumni and fan base," MarketPryce CEO and co-founder Jason Bergman told FOS.
SPONSORED BY SPORTS BUSINESS CLASSROOM: GM ACADEMY
This is Your Chance to Break Into Basketball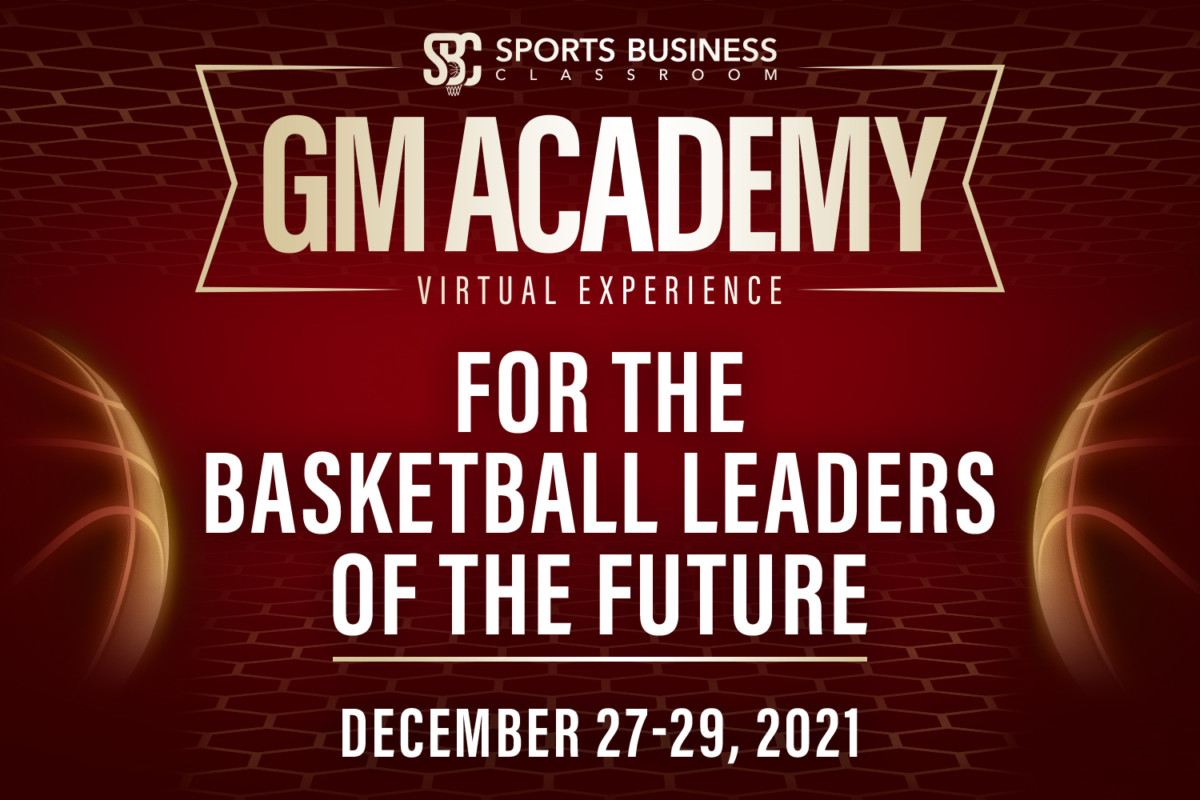 Dream of working in basketball? GM Academy is designed to give you the chance to EXPERIENCE what it's like to be a GM during the Trade Deadline and on Draft Day.
Plus — learn the skills necessary to be an effective front office pro and have your work evaluated by NBA Executives.
If you dream of working in basketball and want to take your basketball IQ to the next level, this program was designed for YOU.
GM Academy students will have the opportunity to: 
Attend interactive lectures

Participate in live interactive Trade Deadline / Draft Day exercises

Engage with league personnel

Develop a network of like-minded people
GM Academy is developing basketball leaders of the future. Be the next success story.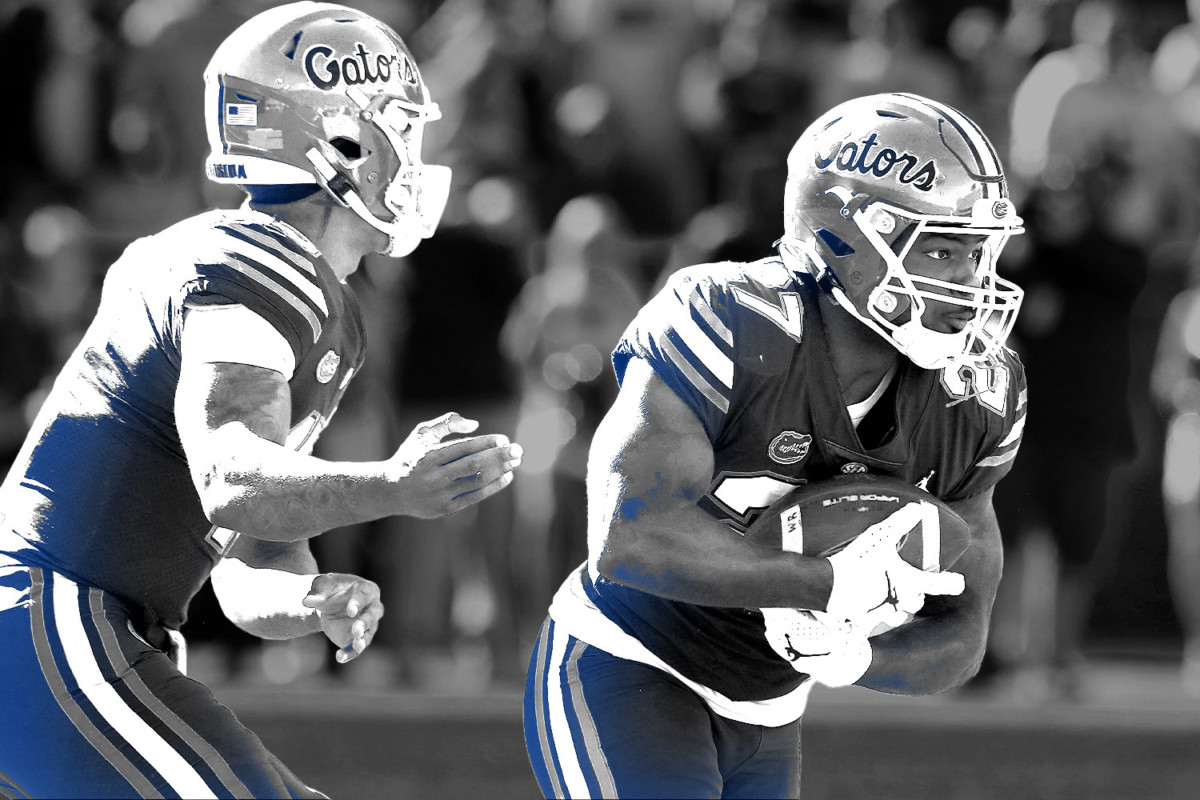 NIL company founders believe the school-specific marketplace is here to stay.
These types of companies "will be a huge part of the future for student-athletes to connect with alumni and local businesses," Bergman said.
The model goes beyond just providing a new opportunity for facilitating deals.
Technology: The companies provide a "structured/easy-to-adopt technology," Bergman said, that would simplify the process for businesses and athletes.
Recruiting: The programs suggest schools' commitment to NIL and/or that there's existing money to be made, adding to their NIL recruiting pitches whether they're directly involved with the companies or not.
Compliance: The platforms helping schools monitor deals can streamline compliance in an often confusing landscape where schools and states have different rules.
There are potential downsides, of course. Even with a more simplified process, the platforms are still adding more outside parties — which could easily overcomplicate deal flow.

The existing models aren't perfect. Bergman said his products "will be ever-evolving, and will most likely look different in as little as three months as they do today."
The College Football Playoff Management Committee could not reach a decision on a model for playoff expansion after more

meetings

on Wednesday. The next chance for a vote won't be until January.

WWE announced an NIL program that will give athletes access to the brand's resources and the chance to get a WWE contract.

Saturday's Ohio State-Michigan game drew more viewers than any other college football game in Fox Sports history, the broadcaster

announced

.
SPONSORED BY OPENDORSE
NIL Market Explodes in Month 3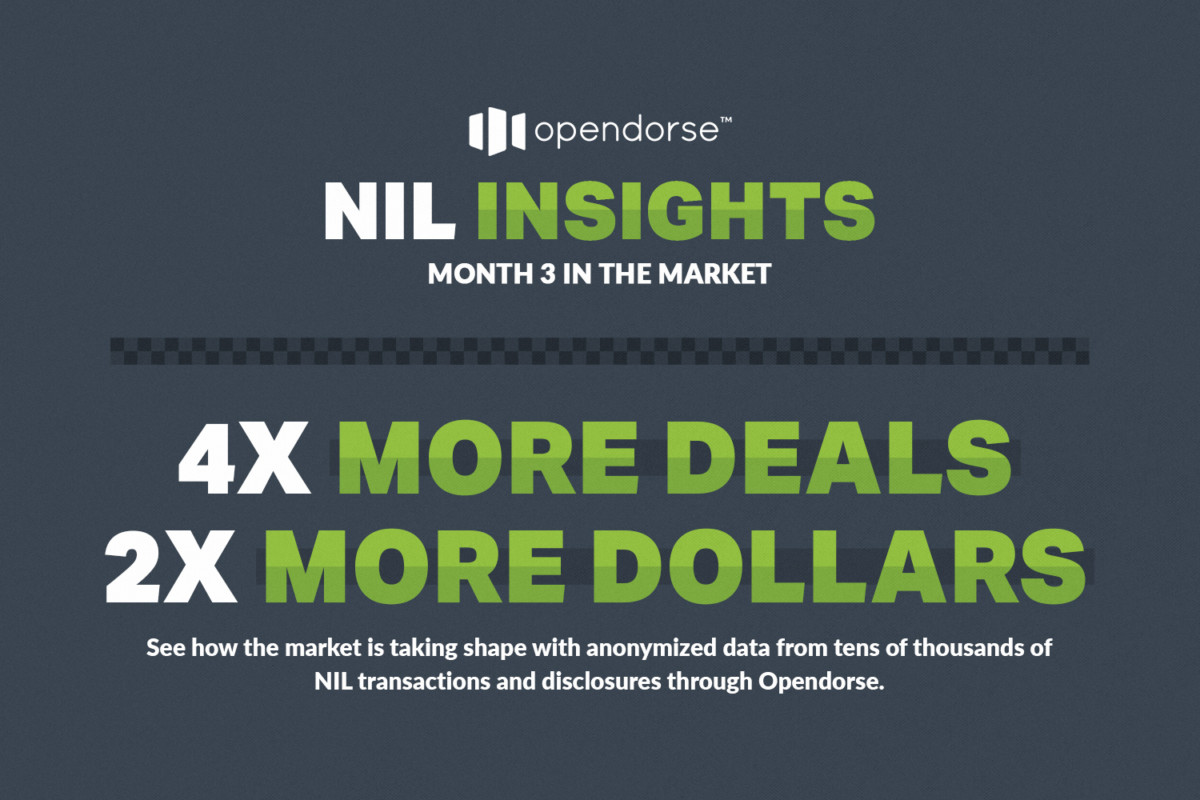 College athletes have received hundreds of thousands of NIL deals in the months since July 1 – and through its third month, the market appears to be hitting its stride. From August to September, Opendorse experienced a massive jump in spending and active athletes:
4x increase in college athletes who received or disclosed a deal.
2x increase in dollars spent by brands and fans on NIL transactions.
Opendorse analyzed tens of thousands of deals and activity disclosures, providing insight into the billion-dollar market to come. Click the link to find:
The conferences leading the way in athlete NIL compensation.
Which sports deliver the most dollars and deals.
What types of NIL deals are most common.
How men's and women's sports compare, and how DI, DII and DIII athletes stack up.
For the biggest names in college sports, big deals are pouring in. 
But localized marketplaces could help another class of athletes cash in, too: those who play on marquee teams, but who may not have their own name recognition. 
These athletes may get discovered by local alumni or businesses who didn't think to partner with them before, but who want to support a specific team or program in general.
Could this help as many athletes as possible benefit from NIL?
Tips? Comments? Reach out to Amanda Christovich at amanda@fos.company or on Twitter.