Lincoln Riley is now a Trojan. Brian Kelly is now a Tiger. This year's head coaching carousel has already yielded unprecedented moves — and shown that no matter what economic pressures schools claim, there's always room in the budget for football. 
– Amanda Christovich
The conference realignment dominos have been falling since August. Now, another part of the industry is following the same pattern: the football coaching carousel.
In the past few days, two of the Power 5's most successful programs have lost their head coaches to ailing — though rich — teams. And schools that took them are throwing around more money than ever before.
Neither Brian Kelly nor Lincoln Riley has won a national championship as a head coach. But they'll take home some of the biggest paychecks in the country.
Brian Kelly landed in Baton Rouge yesterday to take the coaching job at LSU — and will make $95 million over 10 years, not including incentives.
Lincoln Riley is headed to USC. The school hasn't disclosed terms of the deal — though one rumor pegged it at $110 million.
Both schools are paying buyouts to departing coaches — LSU is paying Ed Orgeron $16.9 million. USC is paying Clay Helton more than $10 million, according to Yahoo.
Alabama coach Nick Saban, who has won seven national titles, was the highest-paid coach this year ($9.75M not including incentives, via USA Today).
Salaries for Michigan State coach Mel Tucker and now Kelly don't trail by much. It's unclear where Riley will rank — though he'll surely be somewhere in the top five.
SPONSORED BY OPENDORSE
NIL Market Explodes in Month 3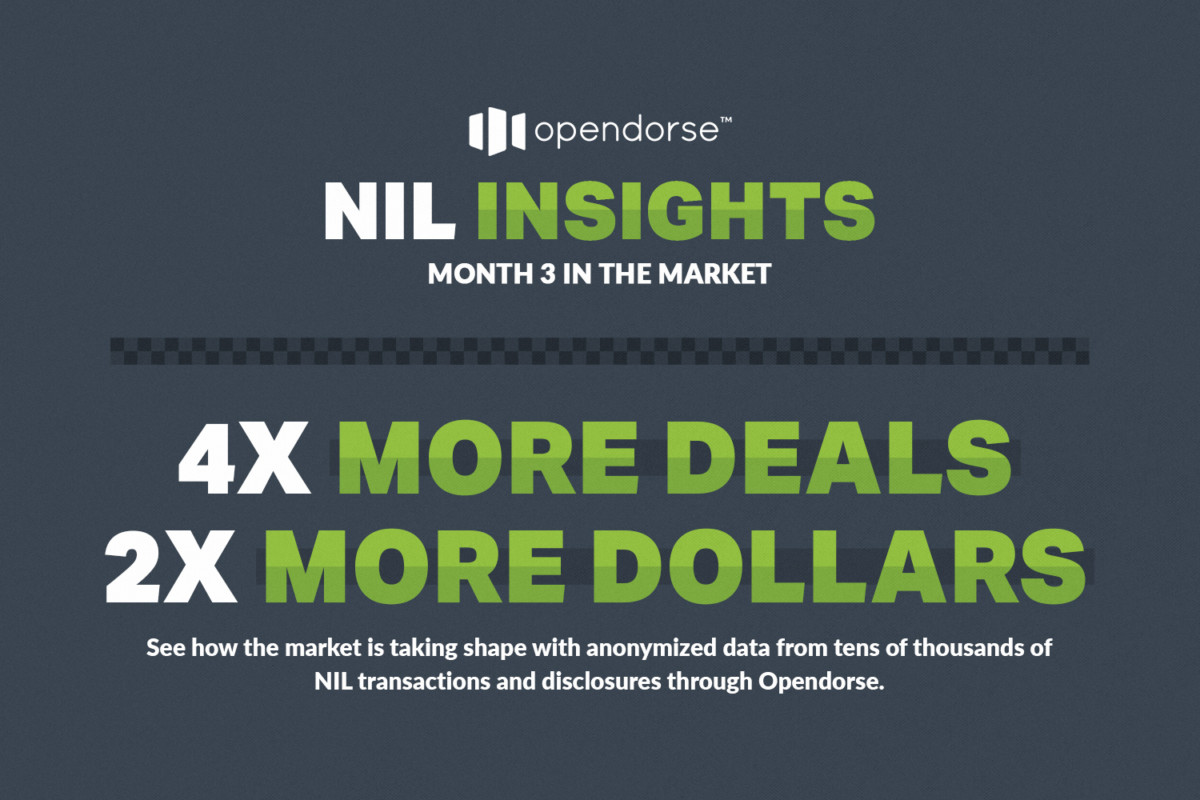 College athletes have received hundreds of thousands of NIL deals in the months since July 1 – and through its third month, the market appears to be hitting its stride. From August to September, Opendorse experienced a massive jump in spending and active athletes:
4x increase in college athletes who received or disclosed a deal.
2x increase in dollars spent by brands and fans on NIL transactions.
Opendorse analyzed tens of thousands of deals and activity disclosures, providing insight into the billion-dollar market to come. Click the link to find:
The conferences leading the way in athlete NIL compensation.
Which sports deliver the most dollars and deals.
What types of NIL deals are most common.
How men's and women's sports compare, and how DI, DII and DIII athletes stack up.
The coaching carousel has made one thing clear: When it comes to running a top college football program, there's always money to go around.
Schools have found the cash to pay some of the highest salaries in college football history and a litany of other expenses.
Meanwhile, schools refuse to pay athletes salaries, cut Olympic sports teams due to pandemic shortfalls, and can't seem to find the cash to treat women's sports athletes equally.
That's struck a nerve with athlete advocates. But is there anything that could reverse this trend?
Some have suggested that the NCAA cap salaries; but when it tried to do so previously, it was shot down by a court.
The Knight Commission argued that Division I schools could redirect some of the funds from coaches to "education-centric" goals, like improving gender equity. 
"Professional-level payouts for college coaches are only possible because colleges and the NCAA illegally collude to directly restrict compensation for the mostly Black athletes," Sen. Chris Murphy (D-Conn.) said in a statement Tuesday.
"This is a civil rights issue that will continue to stain the world of college sports if Congress doesn't act."
UConn freshman star Azzi Fudd signed a deal with Steph Curry's brand SC30 Inc. 

College Hunks Hauling Junk and Moving signed a deal with every member of the Howard men's basketball team — the first team-wide NIL deal offered to an HBCU program.

INFLCR launched a software called "INFLCR+ Local Exchange," which offers school-specific registries where athletes can connect with companies.
SPONSORED BY SPORTSDIGITA
Powerful Presentations in Minutes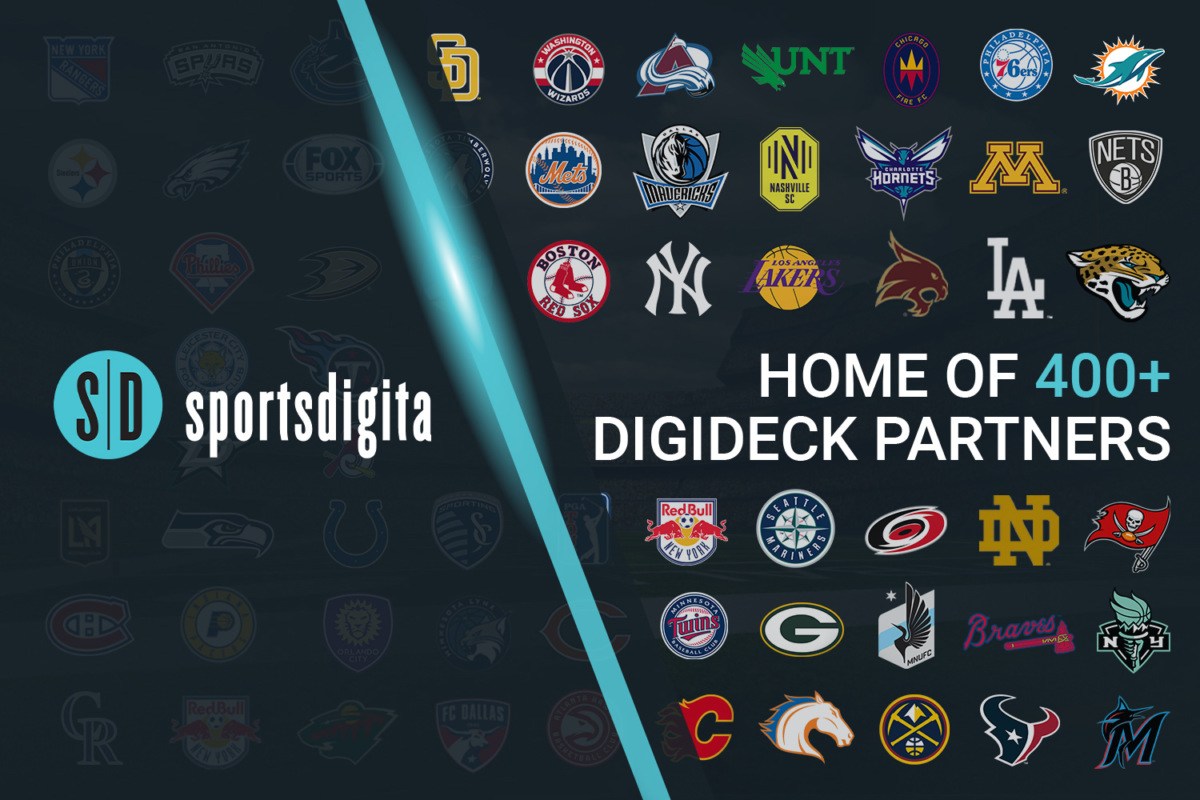 400+ companies, franchises, and leagues across the sports industry are making waves with digital transformations in presentation—scoring big in:
🤝  Sponsorship
🎟️  Ticketing
💻  Recruiting
💵  Fundraising
Digideck by Sportsdigita is how they're doing it. 
With immersive presentation capabilities, advanced analytics, and real-time audience engagement, Digideck is driving revenue and opportunities for teams looking to make their stake as leaders on and off the field. 
The NCAA and schools have held fast to the idea that college sports are amateur — and thus, athletes don't deserve salaries at all.
But coaches in "amateur" college sports not only get salaries, they're getting increasingly lavish ones that more closely resemble NFL salaries than ever before.
It's an increasingly obvious hypocrisy. During oral arguments for NCAA v. Alston, even Supreme Court Justice Clarence Thomas remarked, "It strikes me as odd that coaches' salaries have ballooned, and they are in the amateur ranks as are the players."
Tips? Comments? Reach out to Amanda Christovich at amanda@fos.company or on Twitter.