The Notorious One is back tomorrow night and his fight could be one of the most wagered-on UFC main events ever.
Bets Flow In For McGregor-Poirier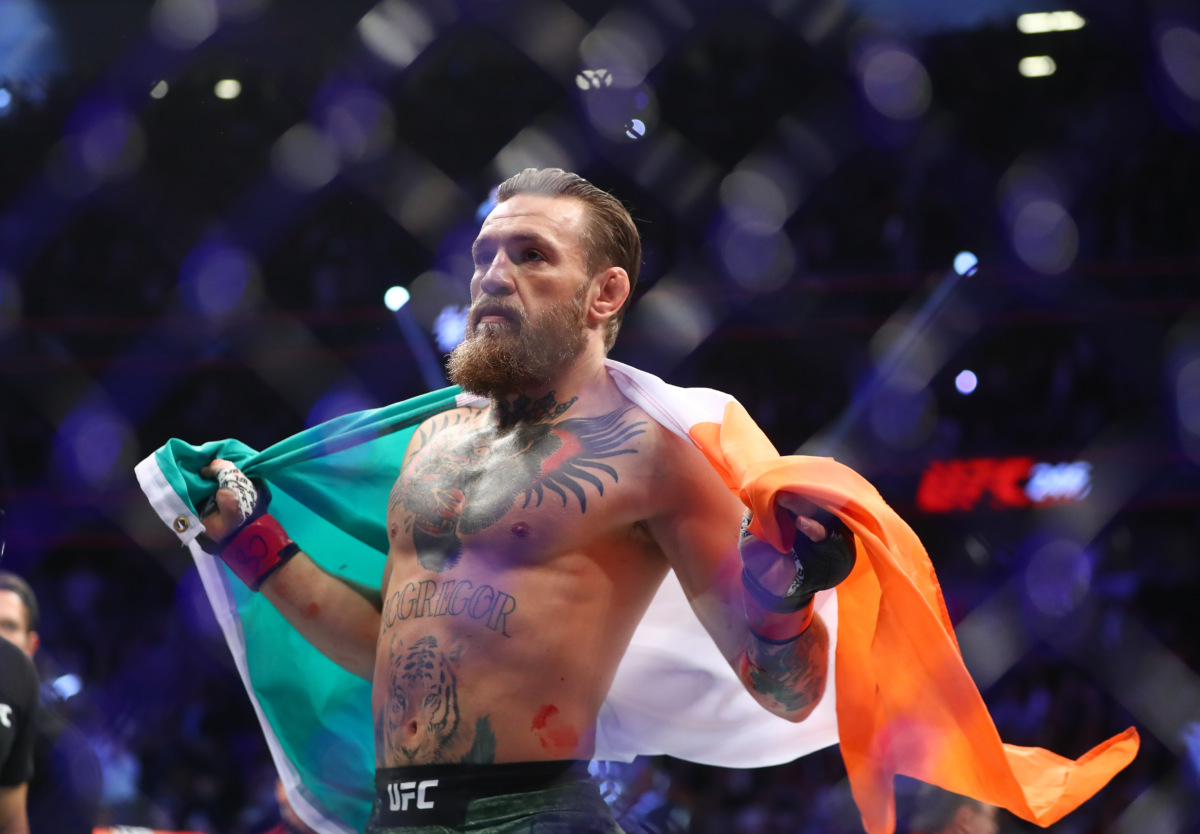 Saturday's UFC 257 main event should be massive for sports betting, as Conor McGregor's rematch with Dustin Poirier continues to draw significant interest at sportsbooks. 
As a consensus -315 favorite over Poirier, McGregor is attracting most of the action.
FanDuel reported taking a $188,800 bet on McGregor at -290 odds from a customer in New Jersey.
PointsBet took a $100,000 bet on McGregor at -277 odds.
At Caesars Sportsbook by William Hill, 89% of the money bet on the fight as of Tuesday was on McGregor.
"Since we turned betting on, it's been all McGregor, all the time," said John Murray, executive director of the SuperBook at Westgate Las Vegas. "[We're] anticipating huge volume this weekend."
McGregor knocked out Poirier in the first round when the fighters faced off in 2014. Poirier is a consensus +255 underdog for tomorrow night's bout in Abu Dhabi.
Sportsbooks aren't the only ones capitalizing on the big fight.
UFC President Dana White says McGregor-Poirier already has 1.5 million pay-per-view buys, with the final number expected to be much higher.
Australian Open: Quarantine Edition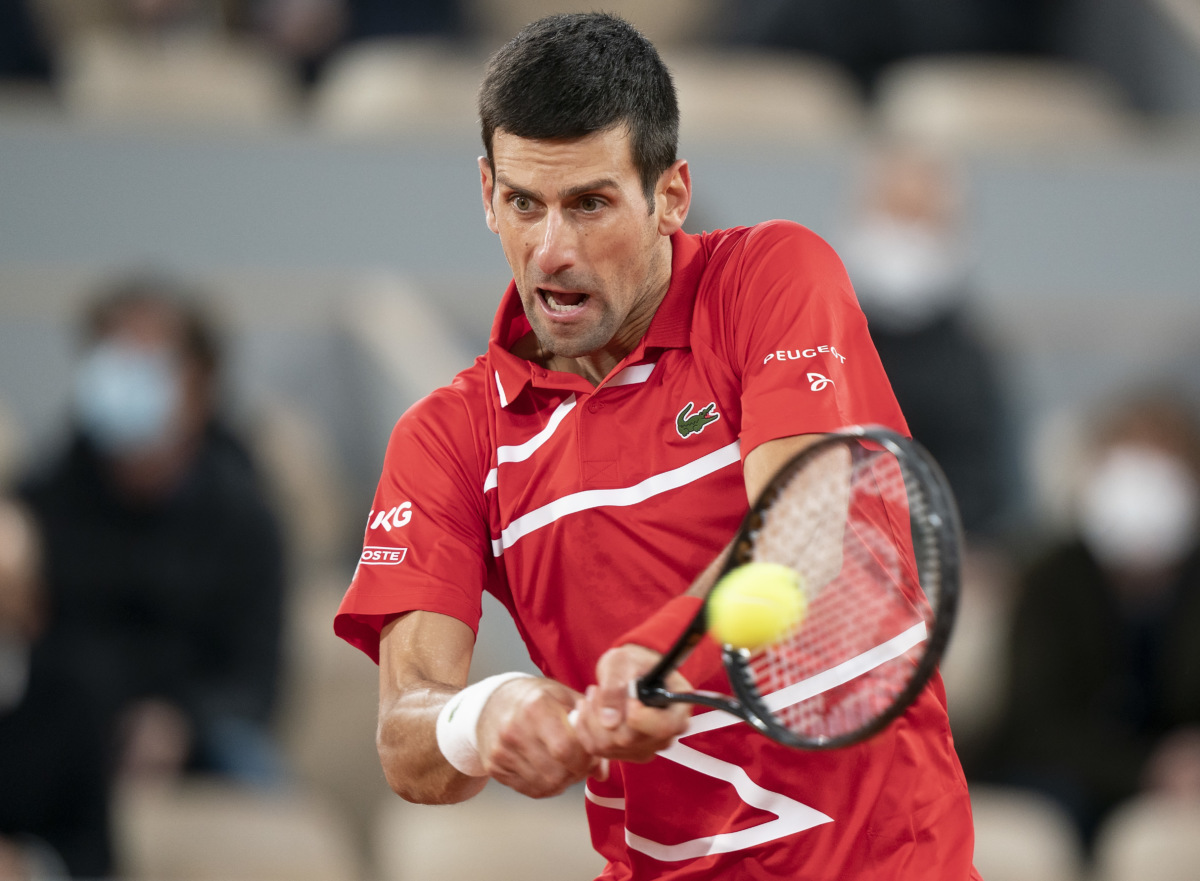 Millions of dollars are on the line, and hotel rooms have become de facto gyms for the tennis season's first major.
World No. 1 Novak Djokavic resorted to hitting with support staff on a balcony. Norwegian Casper Ruud, the 27th-ranked player, has served against a propped-up piece of furniture.
"Even for guys who are able to train these two weeks, it's not optimal training," No. 117 Taro Daniel said. "Five sets would be pretty brutal this time."
Players have been forced to abide by strict safety protocols since landing in Melbourne weeks prior to the Feb. 8 Grand Slam. More than 70 players are quarantining in their hotel rooms following flights with COVID-positive passengers.
Those who have tested negative are allowed just five hours outside their hotel room each day, including time for practice.
Craig Tiley, the tournament's director, said quarantine costs may exceed almost $31 million.
Although winners will receive 33% less in prize money than last year, the total purse is a record $62 million.
Players receive over $78,000 just by qualifying for the main draw. They don't have to win their first match.
That figure rises nearly $40,000 for every match won.
The singles winner will receive over $2.1 million; the runner-up gets over $1 million.
The Australian Open is the first major international sporting event of 2021. It could potentially set the tone — logistically and financially — for the Tokyo Olympics in July.
SPONSORED
Get Your Presentations Exactly Right

Working in the sports industry, having an appealing presentation is a huge part of the job. Don't let your team get stuck with a presentation building tool that can't handle the pressure.
Sportsdigita has revolutionized the ways teams pitch to prospects with its cloud-based presentation platform, Digideck. Named to the Inc. 5000 list of Fastest Growing U.S. Companies for two consecutive years, Sportsdigita combines a deep understanding of sports sponsorship, ticketing, and premium experiences with best-in-class software technologies to solve business problems. Sportsdigita's roster of over 400 professional and collegiate teams includes the biggest brands in sports worldwide.
For more information, visit www.sportsdigita.com and www.thedigideck.com.
Video Game Arms Race Heating Up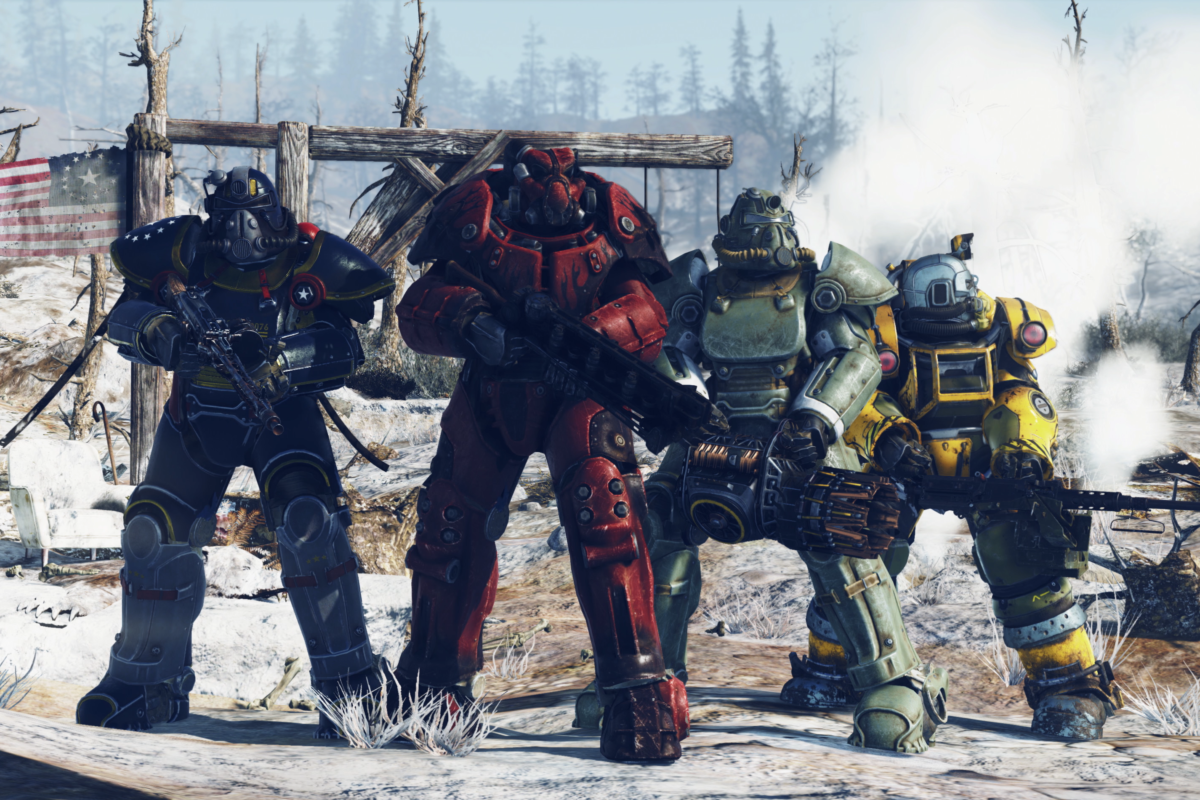 Major tech companies are eager to acquire more big-name video game studios.
Microsoft made a splash last September when it purchased Bethesda's parent company ZeniMax for $7.5 billion. Bethesda is known for the wildly popular "Doom," "Fallout," and "Elder Scrolls" games, among others.
The acquisition appears to have set off an arms race of sorts.
Recent reports suggest Microsoft wants more developers under its umbrella to help satisfy Xbox gamers. Sony, Amazon, Google and Electronic Arts are also reportedly on the hunt.
There's no indication yet which studios might get acquired and by whom, but the past 12 months have primed the market.
Beyond the Bethesda deal:
EA bought Codemasters for $1.2 billion
Zynga purchased Peak Games for $1.8 billion
Nintendo announced its acquisition of Next Level Games
Through the first three quarters of 2020, more than 400 investments, acquisitions and public offerings generated more than $20 billion in industry value
The global video game market is expected to see 20% growth in 2020 and reach nearly $179.7 billion in revenue.
More industry shake-ups are likely on the horizon as tech giants reach for bigger slices of a growing pie. Hold on to your controllers.
Soccer Powers Slam Super League Plans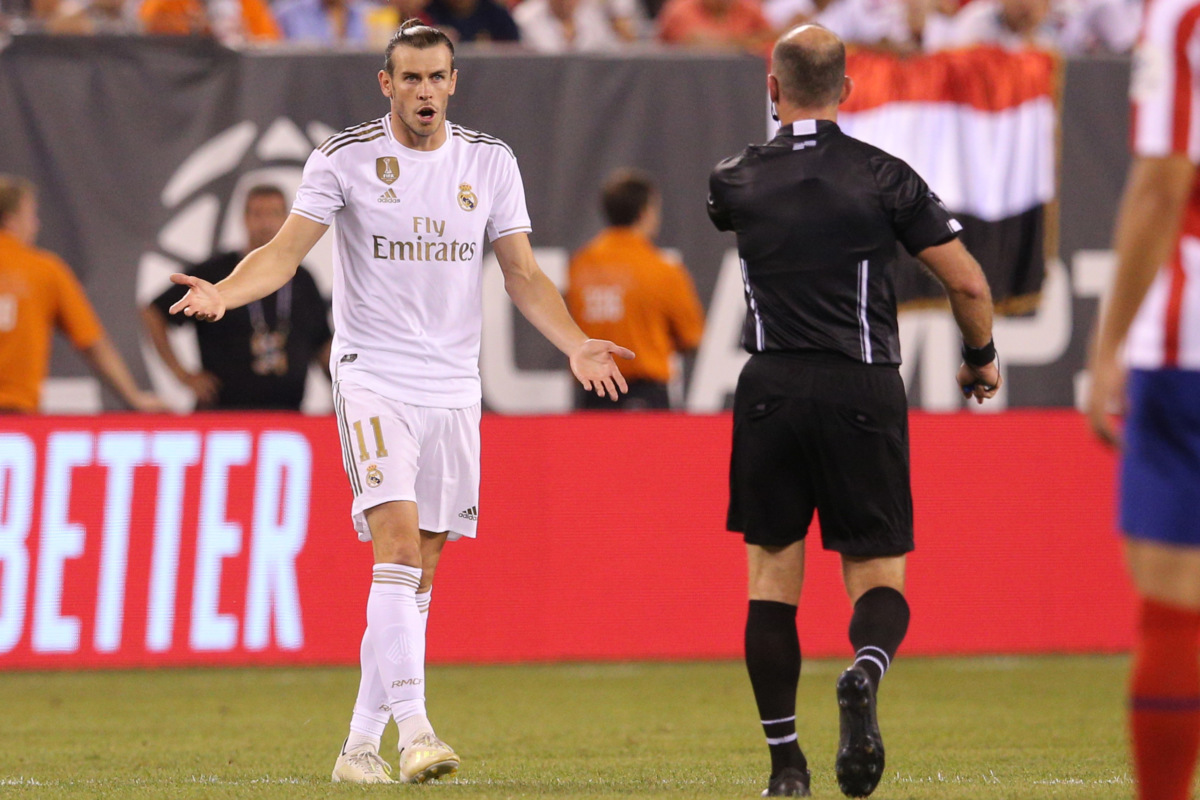 A proposal for a new summer tournament isn't a direct challenge to the Champions League, but the suggestion alone caused European football powers to respond.
Yesterday, FIFA, UEFA and the other five global soccer federations announced a joint agreement that any potential breakaway competition would not be recognized as legitimate.
The idea of the new competition, which has been rumored for decades, gained steam last summer when some of the world's elite clubs — including Real Madrid, Manchester United and Liverpool — teamed up on the possibility of creating a European Super League.
An 18-page document outlines the League's proposed format:
Qualifying games would be played in the middle of the week.
15 top clubs would serve as permanent members, with five franchises from domestic leagues qualifying annually.
The clubs would be split into two groups of 10, with the top four teams in each group qualifying for the knockout stages.
The championship round would take place on a weekend and generate hundreds of millions of dollars in additional revenue for the participating teams.
FIFA warned that players involved in any breakaway league would be banned from its tournaments, including the World Cup.
EVENT
NEXT WEEK: Learn From The Industry's Most Innovative Storytellers
We all have webinar fatigue. That's why Tagboard and STN Digital are teaming up to put on a one of a kind entertaining and interactive show, featuring the best stories of the year told by industry leaders.
Just Announced:
Barbara McHugh, SVP of Marketing, MLB
Nate Loucks, VP of Production & Strategy, WWE
TJ Adeshola, Head of U.S. Sports, Twitter
Joining:
Eric Yee, Social Media Manager, UFC
Michael Bucklin, VP, FOX Sports Digital
Catherine Chan-Smith, Senior Director of Social Integration, NFL Media
And more!
Jan 26-28, tune in for one or all three days, only 90 minutes per day for the opportunity to engage, interact, and win prizes in a unique livestream guaranteed to inspire new programming ideas.
The Pac-12 will need a new commissioner to renegotiate its expiring media rights contracts before they end in 2024. The conference announced Commissioner Larry Scott will step down in June.
FanDuel was approved for Virginia's first sports betting permit through its partnership with the Washington Football Team. The Virginia Lottery expects that more than one sportsbook will be able to accept legal wagers in time for the Super Bowl.
Former WWE co-presidents Michelle Wilson and George Barrios are jumping into the SPAC space. The duo filed plans to launch Isos Acquisition, a blank-check company targeting digital media and entertainment acquisitions.