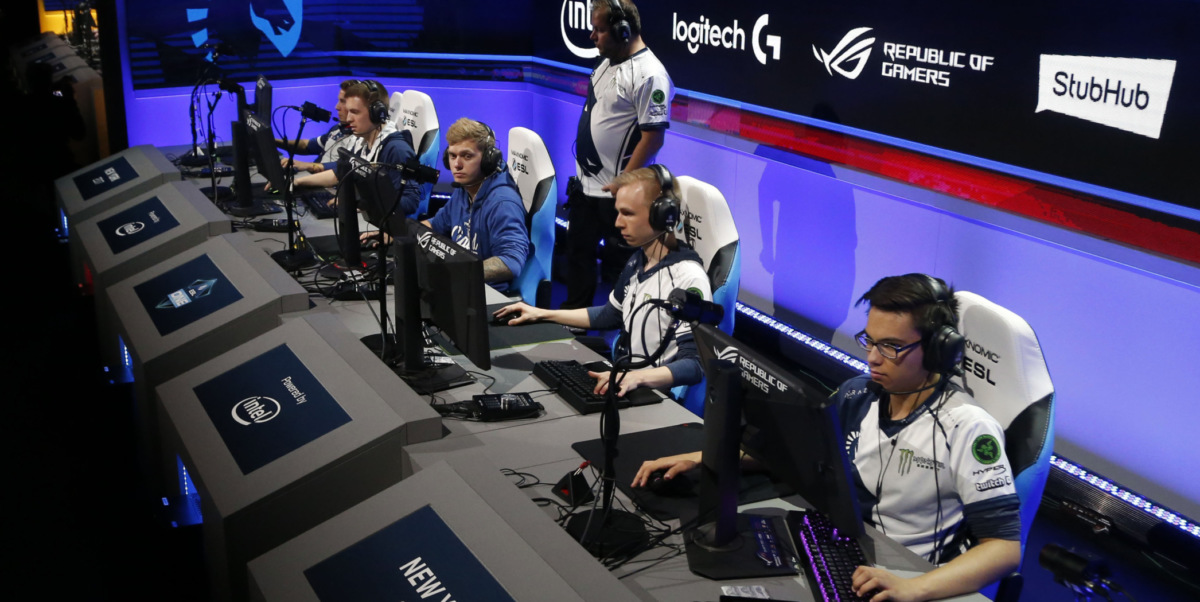 Video games exploded during the pandemic, but most esports organizations didn't reap the benefits.
Following a 54% rise in average value in 2019, growth of the top 10 organizations stayed even this year, at an average valuation of $240 million, according to Forbes.
Most Valuable Esports Organizations
TSM — $410 million, up 3% year over year
Cloud 9 — $350 million, down 13%
Team Liquid — $310 million, down 3%
FaZe Clan — $305 million, up 27%
100 Thieves — $190 million, up 19%
Though some organizations saw growth, the pandemic has fostered overall stagnation. Some of last year's tournaments were played in front of over 40,000 in-person spectators and revenue was expected to jump 16% to $1.1 billion this year.
Instead, revenue dropped by $150 million as COVID-19 limited events. With tournaments constrained, merchandise, media rights and sponsorship income all but dried up.
Previous projections suggested esports organizations could surpass NFL teams in value as investors — from venture capitalists to celebrities and athletes — dumped money into the hype.
With more than $4.8 billion invested into the industry over the past five years, VC firms are putting pressure on esports endeavors to make money.
Some esports organizations are looking beyond tournaments and leagues for revenue. FaZe Clan and 100 Thieves, for example, already make 20% or less from competitive play, relying primarily on original content and influencer power.
Qualtrics Heads Public, Again
German software giant SAP is spinning off Qualtrics into a public company in a deal expected to value the Provo, Utah-based organization at over $12 billion, with shares priced at $20-24.
Qualtrics was co-founded by Ryan Smith, who recently purchased the Utah Jazz and is eyeing MLS' Real Salt Lake franchise as well.
The company is also a longtime sponsor of the Jazz and signed on to be its jersey patch sponsor through 2023. Qualtrics donated the patch to cancer research fundraising organization 5 For The Fight, putting the nonprofit's logo on the team's jerseys.
In one of the largest tech acquisitions ever, SAP bought Qualtrics for $8 billion in November 2018, just before it was set to go public.
The experience management company has over 3,300 employees in 25 countries and over 12,000 brands as customers. It intends to trade on the Nasdaq under the symbol "XM."
Qualtrics' 2020 sales through September totaled $550 million, up from $418 million for the same period in 2019.
When Qualtrics goes public, SAP will remain the company's controlling shareholder. Smith is expected to be Qualtrics' largest individual shareholder with 6 million shares.
SPONSORED
Start Investing in Cryptocurrency This Holiday

Now is the perfect time to start exploring new cryptocurrency investments!
Sign up for eToro and join the world's leading social trading platform. Engage with 15 million users worldwide and even copy the moves of top-performing traders automatically with the CopyTrader™ feature.
Join eToro today and get $500 when you invest $5,000 into any crypto of your choosing. 
eToro USA LLC; Investments are subject to market risk, including the possible loss of principal.
MLS is asking players to modify its existing collective bargaining agreement due to financial challenges the league is facing amid the pandemic.
The league and the MLS Players Association agreed to the framework of a new CBA in February after the previous deal expired, but it wasn't ratified. 
That allowed MLS to renegotiate some of the terms after the season was paused on March 12:
Player wages were reduced 5% in 2020
There was a $5 million cap on performance and individual bonuses
The two sides agreed to a new deal in June, but MLS inserted a force majeure clause that would allow either side to cancel the agreement if there was a catastrophic situation.
The league is now taking advantage of that clause and they have 30 days to reach a new agreement with the MLSPA or the CBA could be terminated.
Commissioner Don Garber said the league and its teams lost nearly $1 billion in revenue in 2020, something it cannot afford to repeat.
"We are concerned about what this will look like in 2021, and are working on how we can manage through that," Garber said earlier this month.
MLS is heavily reliant on game-day revenue from ticketing and concessions, unlike leagues with more lucrative television contracts. 
MLS's deals with ESPN, Fox and Univision are worth roughly $90 million a season combined.
In comparison, the NFL collects more than $5 billion from its media rights partners each season.
The league cut 20% of its staff in November and had employees take pay reductions earlier in the year.
First College NIL Success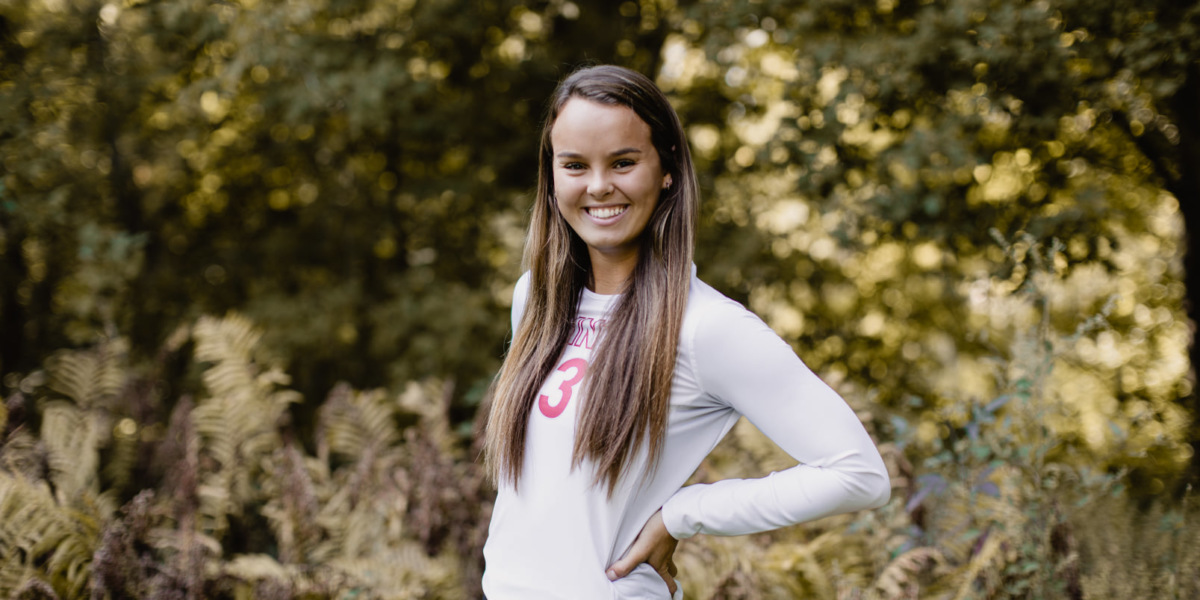 Chloe Mitchell, a volleyball player at Aquinas College in Grand Rapids, Mich., has become one of the first college athletes to monetize their brand on social media. 
Mitchell's success comes after the National Association of Intercollegiate Athletics began allowing athletes to profit off of their name, image and likeness in October.
Mitchell's Business Moves: Mitchell has more than 2.6 million TikTok followers and a growing audience on Instagram and YouTube.
She also co-founded Playbooked, an app to connect college athletes with paid opportunities, leading to her first piece of sponsored content with advertisers Bloodline Golf and Delta Putt.
Mitchell is projected to make between $15,000 and $20,000 in NIL earnings for her work.
NIL Outlook: Beginning on Aug. 1, 2021, college athletes could have more opportunities to make money.
Recently proposed rule changes will be voted on by the NCAA Division I Council in January. Updated rules would let athletes:
Earn money from signing autographs and providing lessons
Use their NIL to promote products and personal appearances
A typical athlete could be able to earn anywhere from $75,000 to $100,000 annually from their NIL, while ESPN estimates that All-Americans in high-profile sports could generate between $500,000 and $2 million per year.
SPONSORED
Your Daily Guide To The NBA

The NBA is back in full swing and the new season brings with it many burning questions, including…
• Will LeBron defend his title?
• Will Kevin Durant take over the East?
• Will James Harden find happiness?
For insights on these topics and more, sign up for The Association: a daily NBA newsletter delivering quick-hitting analysis to your inbox every afternoon.
Soccer rose to new heights in the United States on the heels of a professional league starting on its shores. Now cricket is looking to do the same.
Fitness companies designed for home life continue to find success amid the COVID-19 pandemic. Connected fitness machine maker Echelon raised $65 million from Goldman Sachs and North Castle Partners.
Former NBA All-Star Baron Davis and hip-hop mogul Percy "Master P" Miller are in talks to purchase Reebok. The duo thinks it can help rejuvenate the brand, which has seen its cultural relevance decline in recent years.