College football bowl season is typically a cash cow for broadcasters. Like most things in 2020, it's not going as planned.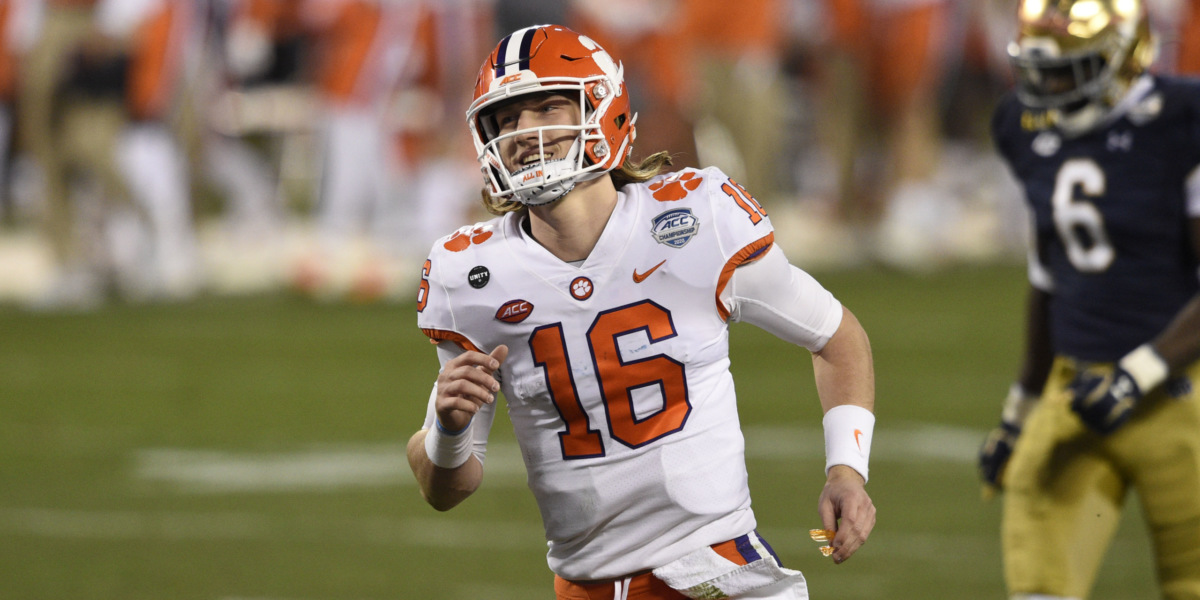 College football bowl season is heating up this week, but broadcasting a smaller than usual slate of games is hitting ESPN hard.
Fourteen bowl games have already been nixed this year, sacrificing an estimated $21.7 million in advertising revenue. Last season, ESPN and its networks broadcast 36 of the 41 bowl games, averaging 5.7 million viewers per game.
Biggest losses from canceled games, based on 2019-20 revenue:
Pinstripe Bowl, ESPN: $3.1 million
Las Vegas Bowl, ABC: $3 million
Guaranteed Rate Bowl, ESPN: $2.6 million
Quick Lane Bowl, ESPN: $2 million
More than 10 other bowls have also been canceled because of the pandemic.
Many of the bowl games bring in less than $1 million for ESPN, but still factor into the wider profitability of a consistently expanding bowl season.
The bowl game losses are just the latest hit this year for the network, which laid off hundreds of employees in November. Subscribers are down 6% year over year and ESPN has lost 17 million over the past decade.
The sports giant has placed big bets on college football. It will pay $470 million annually through 2025 for College Football Playoff media rights.
Starting in 2024, ESPN will pay the SEC $300 million annually for exclusive rights to the conference's football and men's basketball games.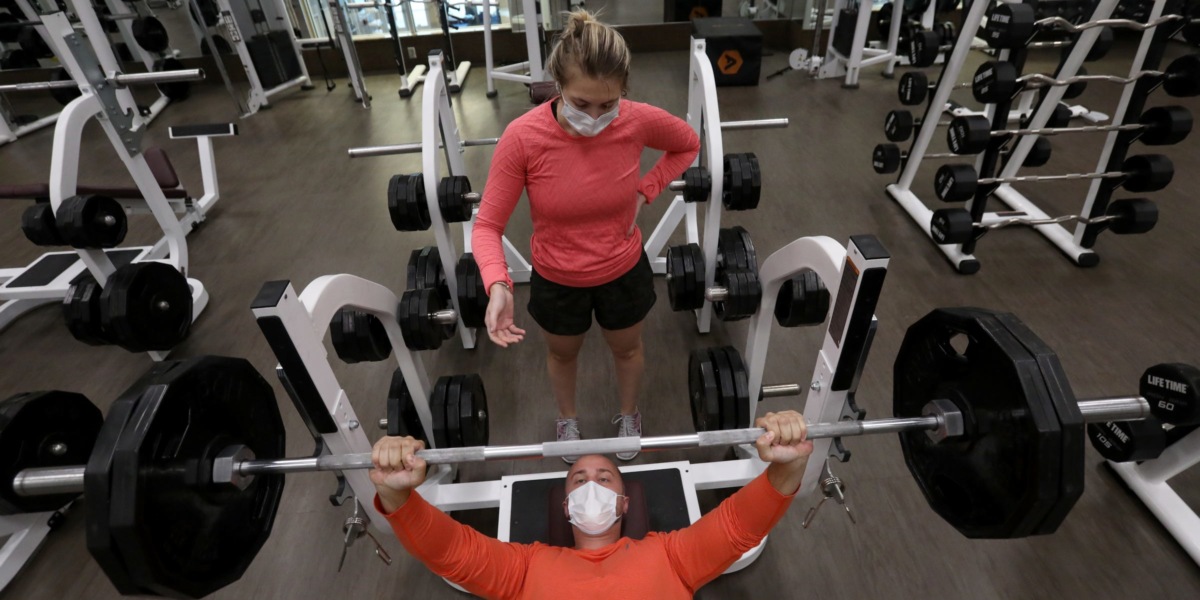 The former head of New York Sports Clubs is building a new fitness business that will compete with his old employer.
Patrick Walsh, who was CEO and chairman of NYSC parent company Town Sports International, has received $100 million in backing from Kennedy Lewis Investment Management to start Empire Holdings and Investments.
The new company has 11 different fitness centers in Florida, New York and Puerto Rico under brand names like TMPL and Palm Beach Sports Clubs.
Town Sports International, which operates 186 fitness centers, sought Chapter 11 bankruptcy protection in September as the company struggled to keep up with debt payments while gyms were closed due to the pandemic.
A group of lenders got approval from U.S. Bankruptcy Court to acquire Town Sports in November for about $85 million.
COVID-19 has hit the gym industry hard, and it's unclear if customers will return in full force. Even after the pandemic is over, 59% of Americans said they won't be renewing their gym memberships, according to a survey by TD Ameritrade.
24 Hour Fitness, Gold's Gym International and In-Shape Health Clubs all filed for bankruptcy this year as well.
SPONSORED
Get The NFL Gift You Really Wanted

A wild NFL season is drawing to a close. Maybe your stocking didn't contain anything that you could remember the season by, but now you have time to change that.
Panini's newest NFL trading cards are available now to be delivered right to your door, as well as Panini's NFL Five Trading Card Game.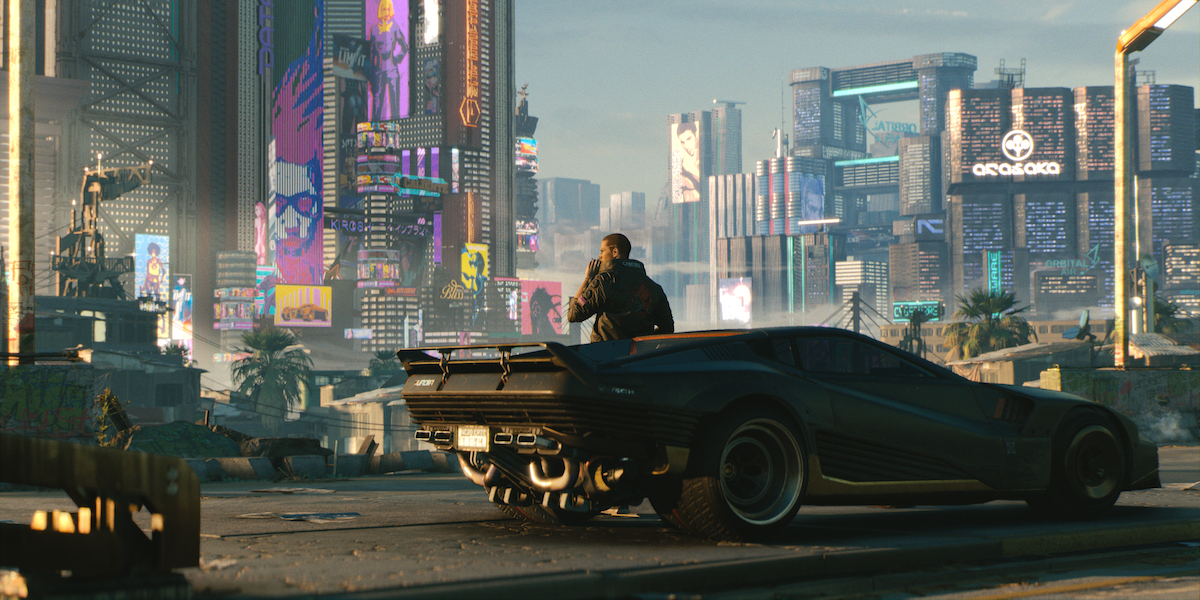 CD Projekt's woes keep on coming.
The "Cyberpunk 2077" publisher is facing a class-action lawsuit on behalf of its investors, who are seeking to recover damages stemming from the game's disastrous launch. 
Shares of CD Projekt's stock plummeted surrounding the much-hyped game's Dec. 10 debut. Traded on the Warsaw Stock Exchange, shares closed Friday at $72.84, down from an all-time high of $125.50 in August. 
Before the bad reviews, a successful release seemed all but certain:
The Polish studio spent $130 million to develop the game over eight years.
Eight million pre-order copies were sold — bringing in nearly $500 million in revenue. 
CD Projekt announced it had recouped the costs of development and marketing one day after the game launched.
Plaintiffs allege that CD Projekt made misleading statements and failed to disclose that "Cyberpunk 2077" was "virtually unplayable" on Xbox One and PlayStation 4 consoles due to "an enormous number of bugs."
Sony removed the game from its PlayStation store as backlash reached critical mass. Sony, Microsoft and CD Projekt are each offering full refunds for the game.
The lawsuit says CD Projekt is suffering harm to its reputation and finances as a result of the fallout. A judge will need to certify the class for the case to move forward.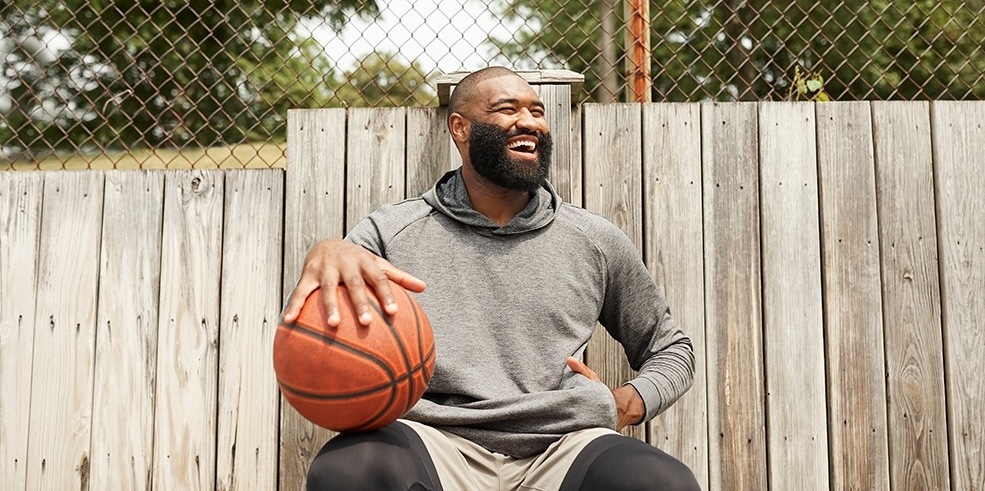 Athleisure sales are projected to reach $105.1 billion in 2020, a 9.2% decrease year-over-year, largely due to the pandemic's effect on brick-and-mortar retail.
However, experts expect athleisure sales to grow 7.9% in 2021.
The signs of a forthcoming athleisure boom have been surfacing all year:
Lululemon shares are up 54% since the start of 2020 with a market value of $46.6 billion. The company's Q3 sales totaled $1.1 billion — up 22% year-over-year. 
Gap-owned Athleta recently reported record quarterly sales of $292 million in Q3, up 35% year-over-year to $292 million. Gap hopes to grow Athleta from its current $1 billion valuation to $2 billion by 2023.
Nike shares have increased roughly 34% this year with a market cap of $212.8 billion. The company's apparel sales rose over 18% internationally in its latest fiscal quarter.
The trend has continued through the holidays, with clothing items like sweatshirts, sweatpants, and socks forecast to account for 31% of total apparel spending in the U.S. this quarter, up 5% from Q4 2019.
The U.S. athleisure market is expected to reach a valuation of $257.1 billion by 2026.
SPONSORED
Personal Finance Tools For The New Year

Everyone wants to be financially ready for whatever life throws at them.
With Acorns, it couldn't be easier for only $1, $3, or $5 per month.
Spend Smarter: Get the only heavy metal debit card that saves and invests for you, with real time Round-Ups, Smart Deposit, and no hidden fees.
Save More: Invest spare change automatically, set aside money from each paycheck, and get money tips on the go.
Invest Early: Invest in more than 350 national and global brands and even set up investment accounts for kids with potential tax savings as they grow.
Sign up for Acorns today and set yourself up for a financially stable future.
Washington Football Team owner Dan Snyder alleged in a federal court filing he was subject to "an extortion campaign" by team co-owner Dwight Schar. Snyder alleges that Schar was the source of recent stories about alleged sexual harassment.
Giannis Antetokounmpo's consecutive NBA MVP campaigns netted him a record five-year, $228 million contract extension with the Milwaukee Bucks. While his contract is big, his effect on the Bucks' bottom line could be bigger. 
2020's at-home fitness movement — sparked in large part by the pandemic — is expected to continue until COVID-19 has been defeated. But there are reasons to question whether the sweat-at-home trend has stamina.