North Carolina ended Coach K's final run Saturday, but the Tar Heels are still four-point underdogs to Kansas for Monday's national championship game. Meanwhile, South Carolina's women's title could start its coach on her own legendary run…
Gamecocks' Staley Joins Coaching Elite With National Title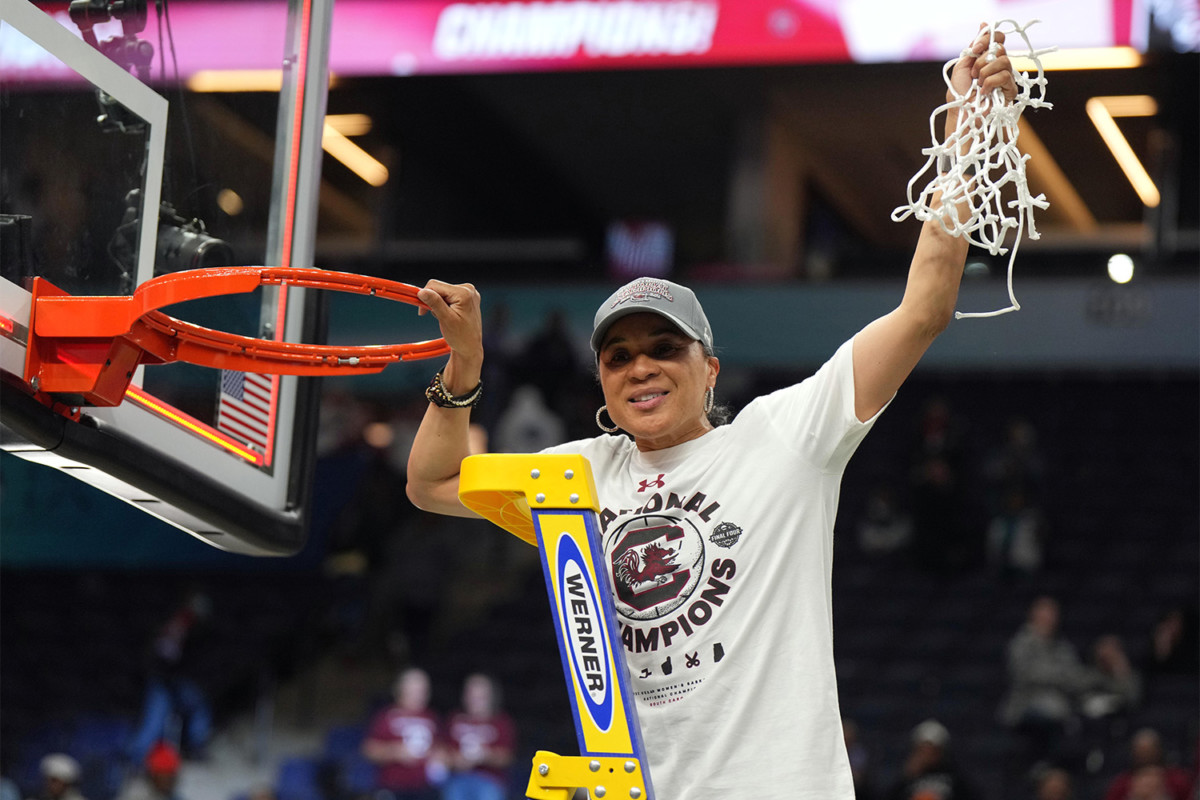 On Sunday night, Dawn Staley ascended to the top of the women's college basketball coaching pyramid — and proved she's more than worthy of her recent massive contract extension.
South Carolina soundly defeated Geno Auriemma's UConn 64-49 in the NCAA title game, delivering the program's second national championship and first since 2017.
It was the perfect way to end the first campaign of the seven-year, $22.4 million extension Staley signed with South Carolina in October — making her the highest-paid Black woman and among the highest-paid coaches in the sport.
The deal pays her $2.9M in the first year and tops out at $3.5M.
The title win delivered a $250,000 bonus, raising her season bonuses to $650,000.
Staley is the first Black coach to win multiple national championships across the men's or women's games.
The 51-year-old also coached Team USA to a gold medal in the 2020 Olympics.
As usual, Staley's Gamecocks beat the Huskies with stifling defense.
After allowing the fourth-fewest points per game in the regular season (51.7), SC gave up just 49 on Sunday — the second-fewest UConn has scored in an NCAA tournament game.
Besides beating Auriemma — widely considered the greatest coach in the history of women's basketball — Staley's triumph was significant for another reason: The Gamecocks broke UConn's historic 11-0 win streak in title games.
Ben Simmons Will Miss Play-In Game For Struggling Nets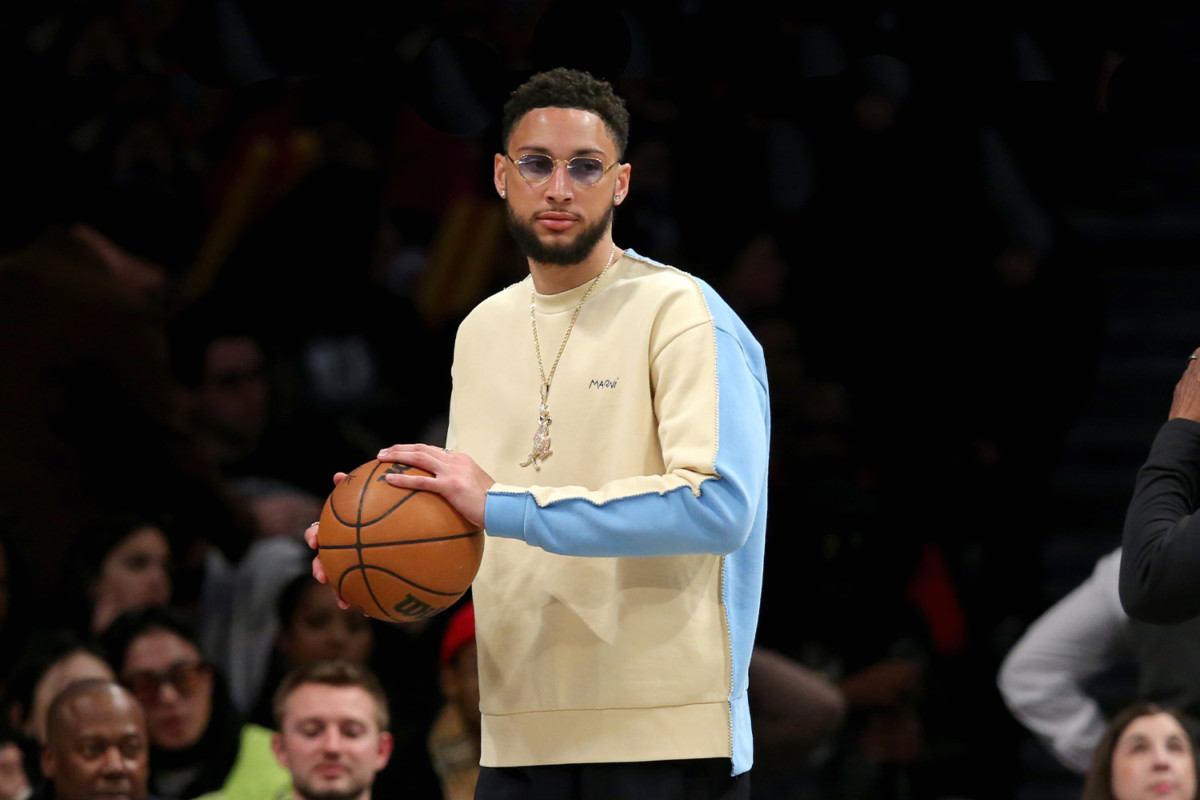 The Nets are sliding fast in the East — and their big midseason acquisition is still missing in action.
Ben Simmons refused to play in Philadelphia, citing mental health matters. Now, he's out with a herniated disc — and though he received an epidural, coach Steve Nash deemed him out for the rest of the regular season and play-in games on April 12.
Big Ben still hasn't played for Brooklyn since being traded for James Harden. And while he tries to recoup some of the money he lost in Philly, time is running out for the Nets to get any return on investment with him this season.
Simmons filed a grievance this weekend to get the $20M the 76ers withheld for skipped games.
The Sixers had been withholding nearly $1.3 million in each of his paychecks, per ESPN.
The former No. 1 overall pick signed a five-year, $170M maximum contract in 2019 and is the third-highest-paid Net ($33M).
It's the latest blow in a dismal season for the 10-seed Nets, who blew up their Big Three of Kevin Durant, Kyrie Irving, and Harden after being title favorites (+245) as late as January — and yet somehow still retain the third-best odds (+600). 
Despite having the NBA's second-highest payroll ($174.5M), a series of injuries (Durant), COVID restrictions (Irving), and a disgruntled star (Harden) have relegated the Nets to a play-in game no matter how they close out their final four contests.
Meanwhile, Simmons will go through an arbitration process with the league — one that could change how the NBA addresses mental health with players on large contracts.
SPONSORED BY WHOOP
Manage the Madness This March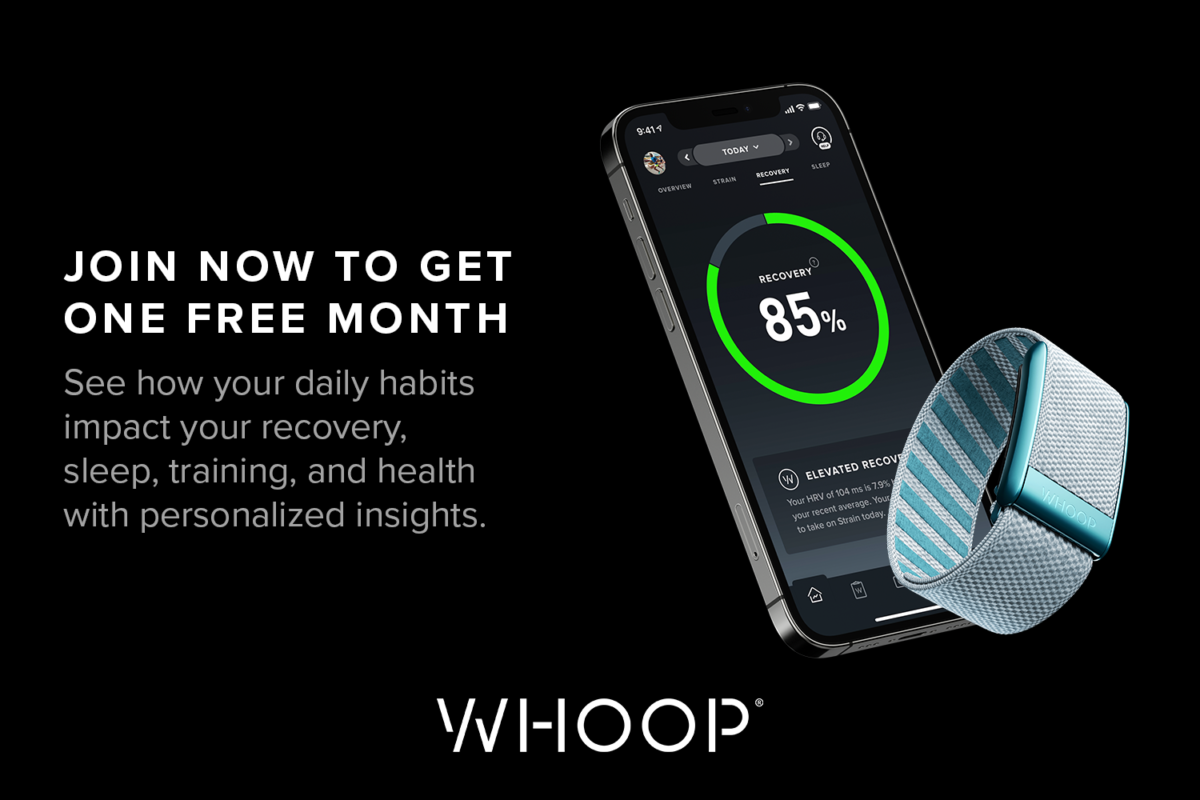 Stay on top of your game with WHOOP, the most powerful fitness and health coach on the market, and their all new WHOOP 4.0.
WHOOP isn't just another fitness wearable. The strap and app work together to provide you with personalized recommendations and coaching feedback.
Wake up each morning with a recovery score based on how well you slept, your heart rate variability, respiratory rate, and other vital signs. WHOOP tells you when you're primed for a big day and when you should take it easy based on your body.
The data just got even smarter with WHOOP 4.0 — 33% smaller, designed with new biometric tracking, including skin temperature, blood oxygen, and more.
Get started with WHOOP and get a free month today.
Panthers 1st to Clinch Stanley Cup Playoff Berth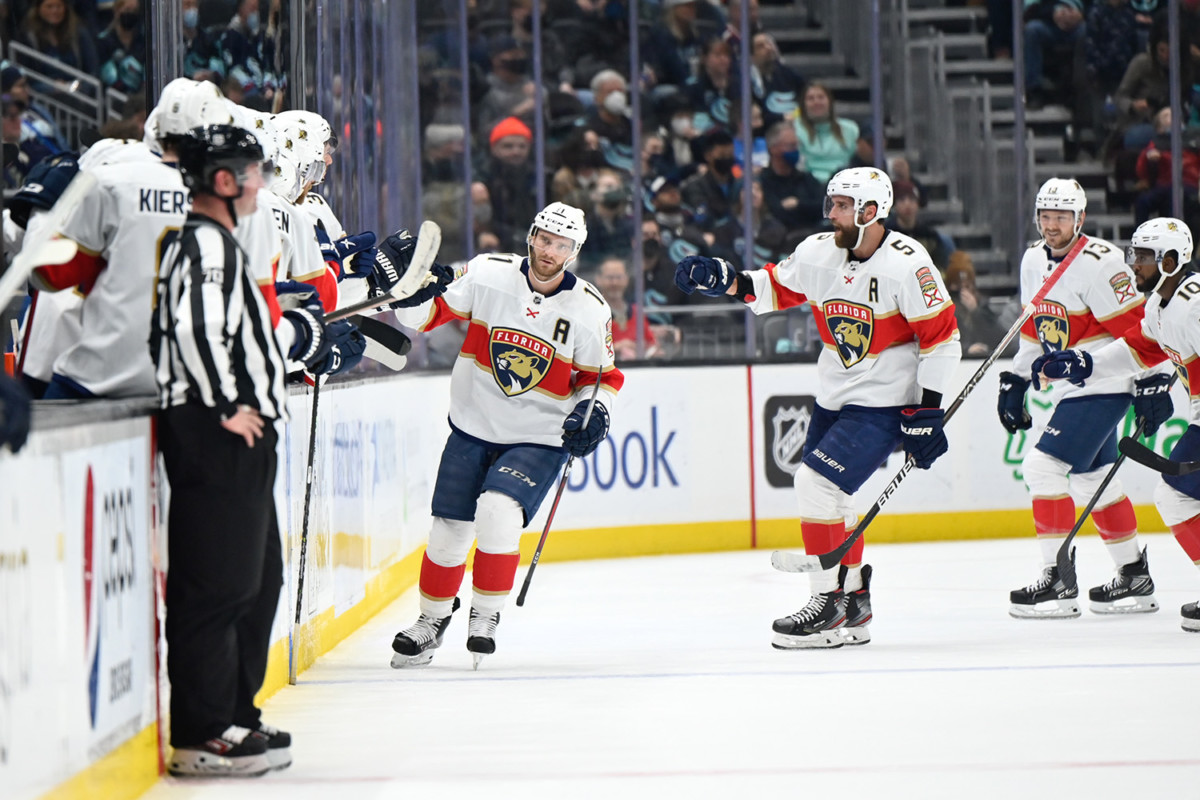 The Florida Panthers are showing the rest of the NHL how to succeed on a budget as they eye their first championship.
On Sunday, the Panthers became the first team to clinch a Stanley Cup Playoffs berth with a 5-3 victory over the Sabres. Florida has now reached the postseason three consecutive seasons for the first time in franchise history.
It's an impressive achievement, considering the Panthers have only the 18th-highest payroll in the NHL ($84.3M) — and their two top offensive stars make a modest $13 million combined.
Jonathan Huberdeau, who set a franchise record for most points in a single season (97) — good for third-best in the league — carries a cap hit of only $5.9M (124th overall).
Captain Aleksander Barkov (33 G, 39 A) also has a $5.9M cap hit.
The Panthers spend heavily on goaltending ($14.1M, 2nd), but Sergei Bobrovsky — who has a team-high $10M cap hit — is tied for second in wins (33).
The Panthers have an NHL-best plus-83 goal differential, scoring a league-leading 4.12 goals per game while allowing 2.90 (12th).
The Panthers' success is all the more impressive considering GM Bill Zito is in his second year at the helm, while coach Andrew Brunette took over from Joel Quenneville two weeks into the season.
Florida hasn't advanced past the first round since reaching the Stanley Cup finals in 1996 but has the second-best odds (+550) behind Colorado (+350) to win the title.
NFL: Dolphins cornerback Xavien Howard signed a five-year extension with $50 million in fully-guaranteed new money — the most for a CB in NFL history. Also: Frank Gore plans to sign a one-day contract with the 49ers and retire after 16 seasons; the 38-year-old holds the record for most RB games played (241) and is third all-time in rushing yards (16,000).
MLB: White Sox ace Lance Lynn will undergo surgery on his right knee and could be sidelined until late May.
NBA: Lakers legend Kareem Abdul-Jabbar explained how some of the things LeBron James has said and done are "beneath him." This isn't the first time he's publicly criticized James.
NHL: Leon Draisaitl scored his 50th goal of the season and became the second player to reach 100 points behind Oilers teammate Connor McDavid.