Sports across the U.S. postpone games in protest of police violence, Washington Football Team in the news again, Dick's Sporting Goods has a record second quarter, and Colorado establishes its sports betting market.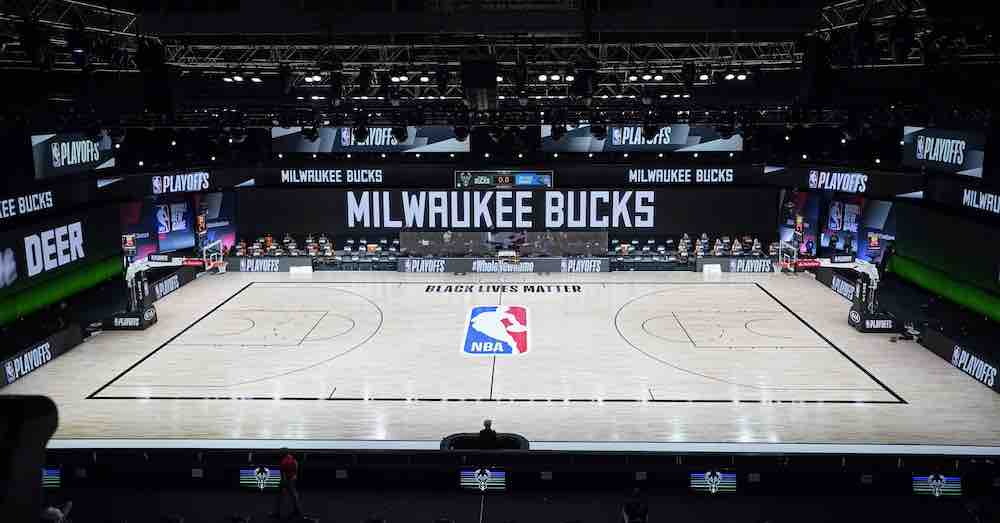 The NBA postponed its entire slate of playoff games yesterday after the Milwaukee Bucks sat out the scheduled Game 5 of its series against the Orlando Magic. The Bucks' strike comes amid growing unrest toward police violence in the U.S. and an ensuing spotlight on the league's social justice initiatives during the restarted season.
The conversation was renewed this week after police shot Jacob Blake in Kenosha, Wis.
Players within the NBA bubble met last night to discuss the way forward for the rest of the playoffs. The NBA scheduled a special Board of Governors meeting for this morning.
WNBA games were also canceled Wednesday. Atlanta Dream's Elizabeth Williams read a statement on behalf of all WNBA players on ESPN announcing that they "stand in solidarity" with the NBA and "look to take collective action" with players across all leagues.
Spreading Across Sports
Several MLB teams also decided not to play last night, including the Seattle Mariners — who have the most Black players of any MLB team — and the Milwaukee Brewers.
MLS also postponed five of its Wednesday matches.
The NHL elected to hold a moment of reflection before one of its two remaining playoff games.
Naomi Osaka announced she would not play in her semifinal match at The Western & Southern Open today in protest of police brutality occurring in the U.S. The tournament later paused play until Friday.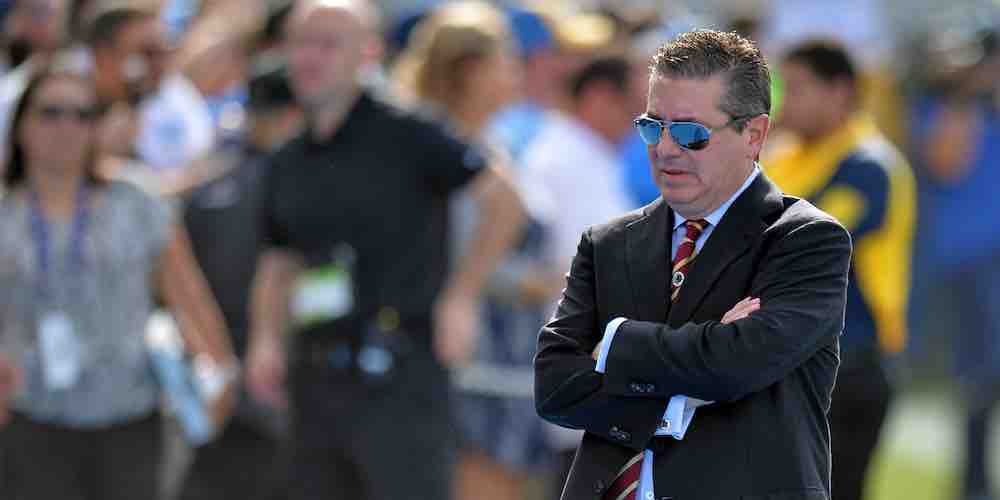 NFL owner Dan Snyder came under further fire Wednesday as new allegations of sexism and harassment in the Washington Football Team's workplace emerged from The Washington Post. The new report details additional inappropriate behavior within the organization, including a video featuring lewd outtakes from a 2008 cheerleader photoshoot.
Snyder claimed he was unaware of the allegations until the story, but said, "I take full responsibility for the culture of our organization."
The Post's story comes a month after it published an article outlining harassment allegations against former employees. After the article, the organization brought in an outside investigator to look into the allegations.
These new allegations come after Washington has looked to rehabilitate its image. The team recently retired its former racist name and made several notable hires, including Jason Wright, the first Black NFL team president.
SPONSORED
A Tech Partner That Rises To The Occasion

For more than a decade, Sportsdigita has been helping teams create the perfect pitch. This is all thanks to Digideck: a cloud-based presentation platform that is trusted by over 400 professional and collegiate teams all over the world.
Once again named one of the 5000 Fastest Growing U.S. Companies according to Inc., Sportsdigita knows exactly what your team needs to be all they can be in the areas of sponsorship, ticketing, and premium experiences.
For more info, visit www.sportsdigita.com and www.thedigideck.com today.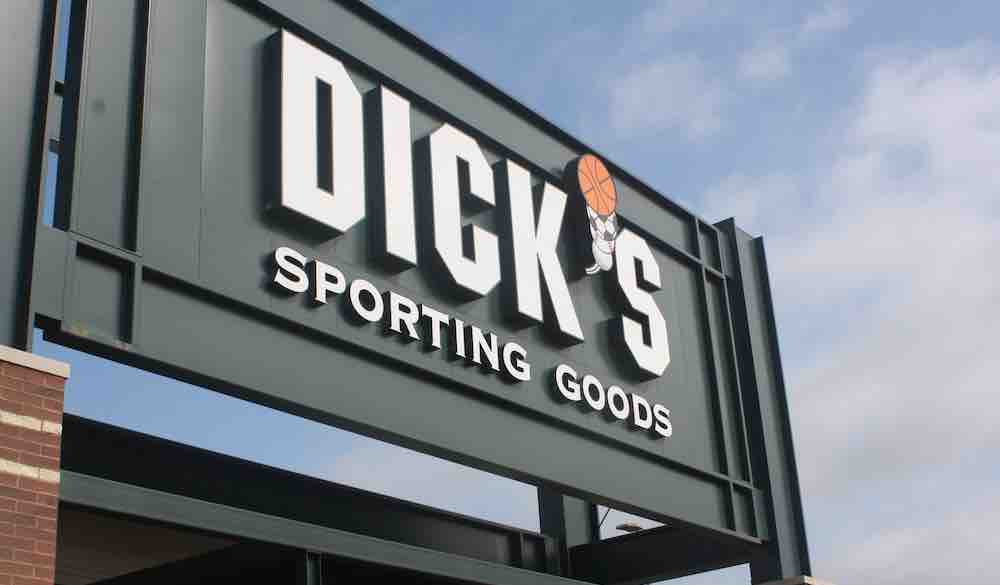 Dick's Sporting Goods had a record second quarter, posting $276.8 million in profit on $2.7 billion in sales. Digital sales soared 194%.
Despite store closures for parts of the quarter, online and curbside orders nearly tripled compared to the same quarter in 2019. Digital sales represented 30% of the company's revenue in the quarter, up from 12% in 2019.
Prior to Wednesday, Dick's shares were down 6% for the year, but with the earnings report shares have now jumped 12% year to date.
Key Takeaways:
— Sales increased 20% year-over-year
— Income grew 148%
— Online sales increased 194%
— Online sales accounted for 30% of revenue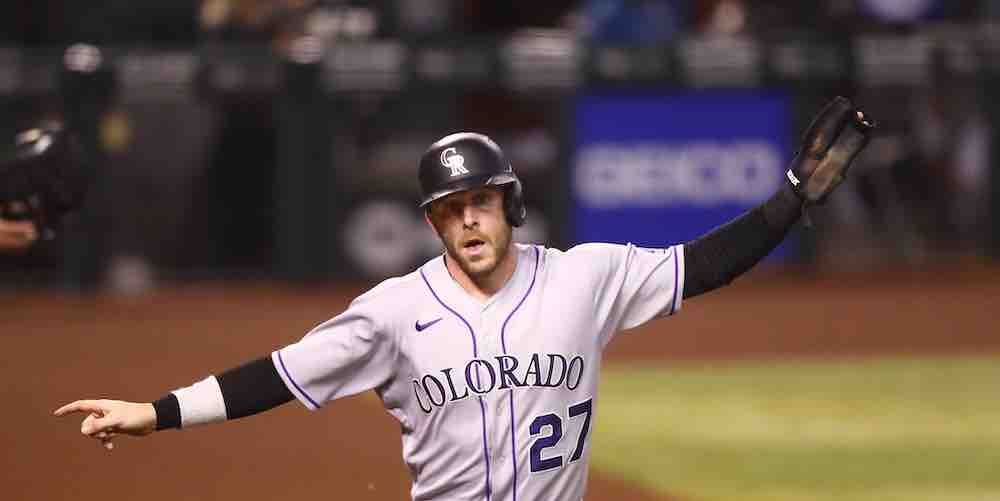 In its second month of legal sports betting, Colorado established itself as a top five betting market in the U.S. Colorado reported $59.2 million in wagers in July, a 55% increase compared to June as leagues like MLB and the NBA started play.
Online sports betting accounted for 99% of Colorado's wagers. Colorado's mobile share was more than the 94% in New Jersey, the nation's top betting market.
Regulations on mobile betting have played a part in betting rebounds, as Nevada's in-person registration rule for bettors has hampered its mobile share. In July, 69% of Nevada's $163.6 million in wagers were on mobile as the state handled less money than both New Jersey and Pennsylvania.
Nevada's July wagers were up from June's $78.1 million, but still down more than 30% compared to July 2019.
Top U.S. Betting Markets:
New Jersey: $315.2 million wagered in July
Pennsylvania: $164.8 million
Nevada: $163.6 million
Indiana: $70.9 million
Colorado: $59.2 million
SPONSORED
Insured Promotions In A Changing World
In a sports world that is continuously evolving, it's more important than ever to provide your sponsors opportunities to engage with your fans.
Interactive Promotions Group allows you to capture your fans from the comfort of their couch with digital fan engagement activations. Each promotion creates a unique way to connect your sponsors with your most passionate fans and gives them a chance to walk away with a new car or even $100,000!
Learn more and see how easy it is to find your next game-changing promotion.