Today, we are excited to officially open the employee survey process for the 2020 Best Employers in Sports Award! Established in 2019, this award recognizes organizations that do right by their employees even in the most uncertain of times.
2020 Best Employers in Sports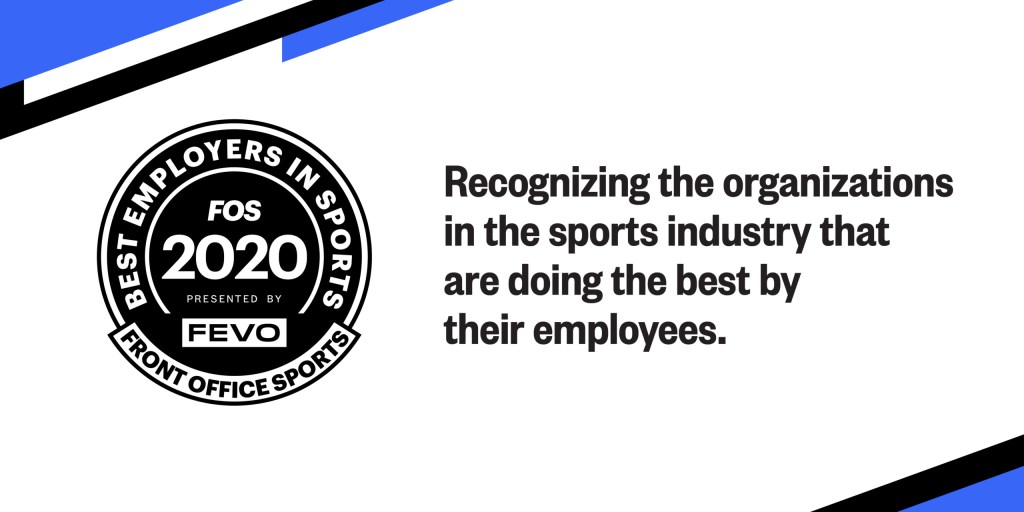 Whether it's great leadership, a focus on diversity and inclusion, a good work-life balance, or even how they've handled the impact of COVID-19, the 2020 Best Employers in Sports Award presented by FEVO will recognize organizations across the sports industry that deliver for their employees.
Our goal with this award is to ensure that organizations strive to achieve this recognition year after year, and that those who aren't recognized will ask themselves what they can do better as an organization to foster a positive work environment.
How do we determine who wins the award? We don't — employees do!
The award is based entirely on anonymous survey results from sports industry professionals. In collaboration with our primary research partner Yrdstck, responses will be evaluated using patented AI technology powered by Canvs — free from all subjectivity and human bias. There is no word count limit and you can even use slang, text abbreviations, sarcasm or emojis to complete the survey.
2020 Award Timeline
October 6th – Employee Survey Opens
End of October – Employee Survey Closes
End of November – Recognized Companies Notified
Early December – Recognized Companies Announced Publicly
Tell us why you think your organization should — or should not — receive this recognition by completing the 2020 Best Employers in Sports Award Survey. For more information, and to view the 2019 Best Employers in Sports, click here.