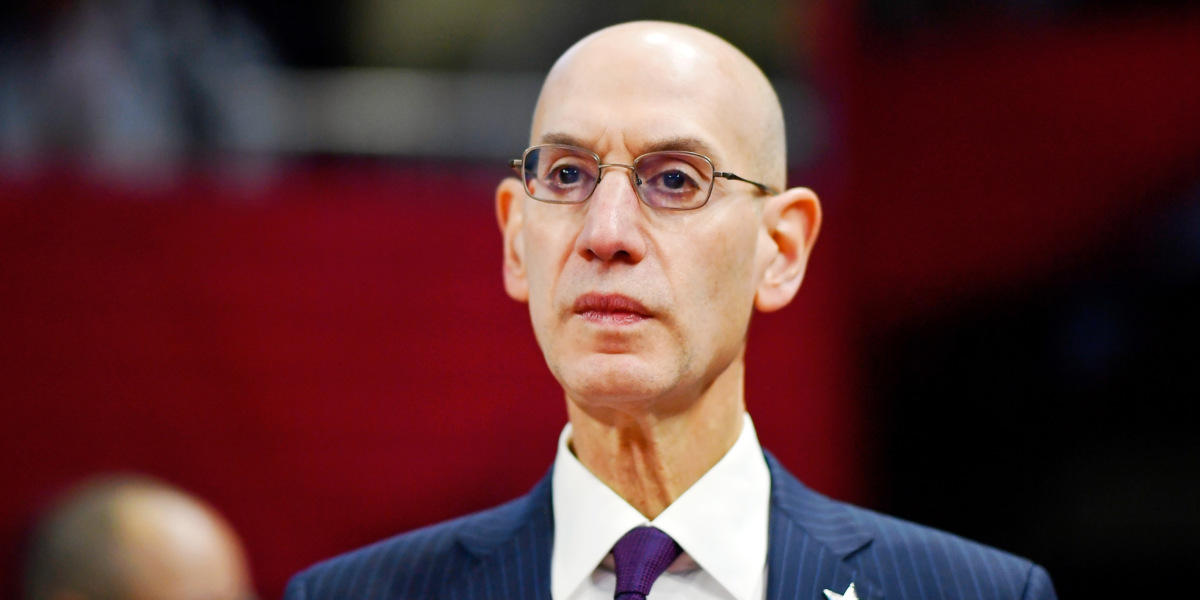 NBA Commissioner Adam Silver said that the league would lose 40% of its total revenue if there were no fans at all throughout the 2020-21 season.
As of now, six teams are allowing fans in their arenas:
Cleveland Cavaliers: 300 fans
New Orleans Pelicans: 750 fans
Utah Jazz: 1,500 fans
Toronto Raptors (temporarily in Tampa Bay): 3,800 fans
Orlando Magic: 4,000 fans
Houston Rockets: 4,500 fans
The Atlanta Hawks, San Antonio Spurs and Indiana Pacers expect fans to be in attendance in January.
By starting the season in time for lucrative Christmas Day broadcasts and playing at least 70 games, the NBA could preserve up to $500 million in TV and partnership revenue.
Silver is confident that this season will be completed safely, but full arenas are unlikely for quite some time.
The COVID-19 vaccine won't be widespread in the U.S. until early summer, and NBA players will wait for it alongside the general public.
"In no form or way will we jump the line," Silver said on Monday.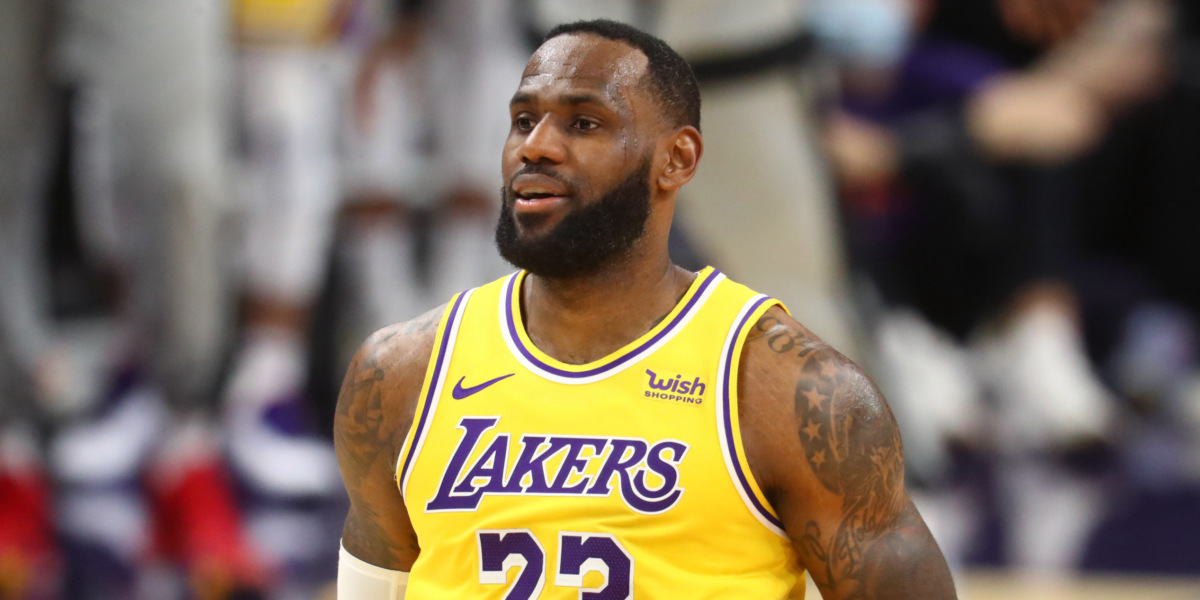 Many NBA teams are looking to jersey patch deals to help offset financial losses caused by the coronavirus pandemic.
Patch Money: The NBA piloted jersey patches during the 2017-2018 season and made them permanent in 2019. To date, the program has generated more than $150 million in revenue.
Patch deals have ranged in average value from $7 million to $10 million per season. The Golden State Warriors' deal with Rakuten is reportedly the league's most valuable at $20 million annually.
One expert estimates that the NBA could see a 20% decline in its patch sponsorship business due to COVID-19 spending cutbacks and lower television ratings  — an unwelcome prospect as the league looks to recover from the financial hit it has taken in 2020.
The NBA missed out on an estimated $1.5 billion in revenue after finishing last season in the Orlando Bubble, which cost about $170 million. 
Reducing this season's schedule from 82 games to 72 is expected to cost each team an average of $13.5 million in revenue from fans. 
The Brooklyn Nets and Los Angeles Clippers are among the four teams entering the upcoming season with new jersey patch partners, partnering with Motorola and Honey, respectively.
Three teams don't have a jersey partner to start the season after deals expired: Milwaukee, Minnesota and Sacramento.
The league recently approved sponsors on practice and shootaround jerseys as another way for teams to generate revenue.
SPONSORED
Great Last Minute NFL Gift

The Christmas holiday is just a few days away and the start of the NFL Playoffs is not far behind!
Surprise the football fan in your life with Panini's NFL trading card products, including the 2020 Panini Obsidian NFL Trading Cards.
Now available online and at select retailers!
An advocacy group is calling on the NBA to put its money where its mouth is.
New York-based nonprofit Worth Rises took out a full-page ad in Sunday's New York Times and called on the league to force out Detroit Pistons owner Tom Gores because he owns prison telecom company Securus.
"If Black Lives Matter, what are you doing about Detroit Pistons owner Tom Gores?" the advertisement said.
The group alleges that Securus "rakes in more than $700 million annually by price-gouging families — disproportionately Black, Brown, and low-income — struggling to connect and support incarcerated loved ones." The company charges more than $14 for a 15-minute phone call in some cases.
The NBA endorsed the Black Lives Matter movement during its 2019-20 season restart, including painting the phrase on its courts and allowing players to wear social justice messages on the backs of their jerseys.
"[Gores'] business stands in complete tension with the notion that Black Lives Matter, and that's something he has to reckon with," Bianca Tylek, founder and executive director of Worth Rise, told ESPN.
A spokesperson for Gores' private equity firm, Platinum Equity, said that "[Gores] is directing any personal profits from Securus to reform efforts in this area." Platinum Equity acquired Securus for $1.6 billion in 2017.
The NBA said it has been in "regular communication" with Gores about Worth Rises' concerns.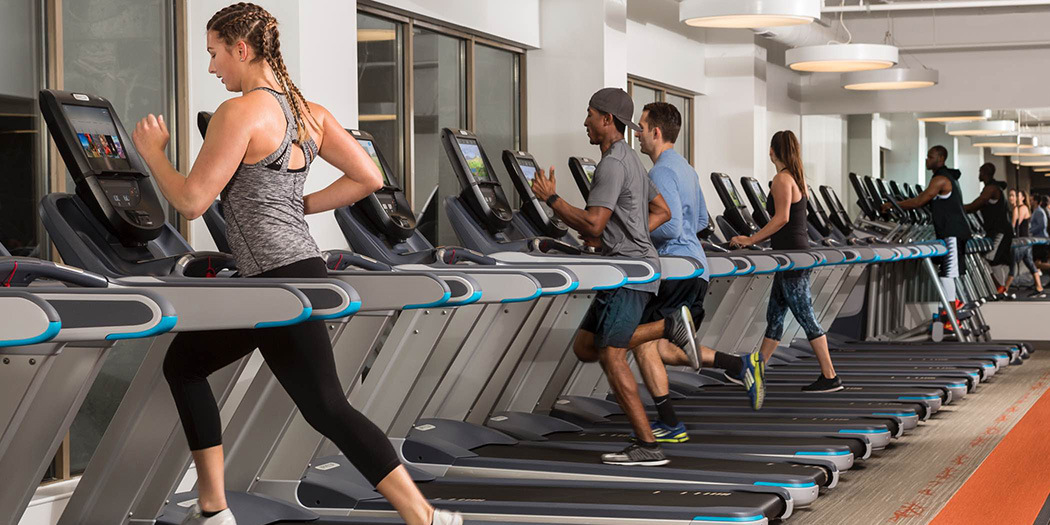 Peloton is set to acquire fitness equipment maker Precor in a $420 million deal.
Precor has two manufacturing facilities in the U.S. that will be critical to Peloton's future business.
Sales of the company's bikes and treadmills skyrocketed as gyms closed, but Peloton has struggled to meet demand.
"It pains us that we've been underperforming recently versus the high standard we strive for. Wait times for our products have been unacceptably long, but none of us could have predicted that we'd see all-time spikes in COVID-19 cases in October and the threat of new lockdowns in our global markets," Peloton CEO John Foley said on a Nov. 6 earnings call.
In its most recent quarter, Peloton reported $757.9 million in revenue, a 232% increase year-over-year.
Other key pieces for Peloton:
Precor's existing line of commercial-grade stationary bikes, ellipticals, treadmills, climbers and strength-training equipment
100 research and development engineers
Commercial growth opportunities for Peloton in gyms, apartments, college campuses and hotels
Precor will operate as a business unit of Peloton, with its current president Rob Barker becoming CEO of the new division. Barker will also become general manager of Peloton's new commercial business.
Currently, Precor is a division of Finland-based Amer Sports and is owned by a variety of international investors including Anta Sports and Tencent.
Peloton shares increased more than 8% in after-hours trading Monday evening. Its stock price is up nearly 400% this year.
SPONSORED
Gain Control of Your Money in 2021

Everyone wants to be financially ready for whatever life throws at them.
With Acorns, it couldn't be easier for only $1, $3, or $5 per month.
Spend Smarter: Get the only heavy metal debit card that saves and invests for you, with real time Round-Ups, Smart Deposit, and no hidden fees.
Save More: Invest spare change automatically, set aside money from each paycheck, and get money tips on the go.
Invest Early: Invest in more than 350 national and global brands and even set up investment accounts for kids with potential tax savings as they grow.
Sign up for Acorns today and set yourself up for a financially stable future.
Host Scott Hanson said during the premiere episode of NFL Network's RedZone that he hoped it would change the way people "watch football forever." Over the last 11-plus years, NFL RedZone's live, whiparound coverage has accomplished just that.
The 2020 Tour De France champion UAE Team Emirates will likely be the first major professional sports organization in the world to receive COVID-19 vaccines. The squad will receive China's Sinopharm vaccine when it arrives in Abu Dhabi for a training camp on Jan. 6. 
Front Office Sports asked play-by-play announcer and "SportsCenter" anchor Steve Levy about calling the Ravens-Browns thriller, whether he's interested in hosting ESPN's NFL draft coverage and if the "hockey guy" is excited about ESPN potentially regaining NHL TV rights.