Beast Mode is back in Seattle: Marshawn Lynch and rapper Macklemore became minority owners of the NHL's Kraken. Lynch celebrated by joyriding a Zamboni at the team's practice facility.
'Perfect' Phenom Roki Sasaki Could Be MLB's Next Expensive Import
​​Roki Sasaki is Mr. Perfect and could soon be the most talked-about — and expensive — Japanese import in baseball.
On April 10, the 20-year-old phenom threw the first perfect game in Nippon Professional Baseball since 1994 — then followed it up with eight more perfect innings on Sunday for the Chiba Lotte Marines.
Sasaki has a 101 mph fastball, hasn't allowed a baserunner in an NPB-record 52 straight plate appearances, and has 56 strikeouts in 31 innings.
The question now is whether the second-year pitcher will move to MLB — and when, and for how much.
NPB players can't reach MLB free agency until they have nine years of professional experience or are posted by their respective teams — by the latter, more common route, MLB teams must pay the NPB team for the rights to the player.
Due to MLB's international free agent rules, players younger than 25 are subject to the international bonus pool system. 
The money an international player can earn once reaching MLB can vary dramatically depending on the age-25 divide.
At 23, Shohei Ohtani took a rookie-scale deal, and, in 2021, signed a two-year, $8.5 million deal with the Angels to avoid arbitration. L.A. paid a $20 million posting fee to the Hokkaido Nippon-Ham Fighters.
At 27, Seiya Suzuki inked a five-year, $85 million deal with the Cubs, who paid the Hiroshima Toyo Carp a $14.6 million release fee.
Yu Darvish set the posting fee record when the Rangers paid the Fighters $51.7 million in 2011. Since then, however, a $20 million cap has been set for posting fees.
Chris Paul's Best Chance at Title on His $120M Late-Career Contract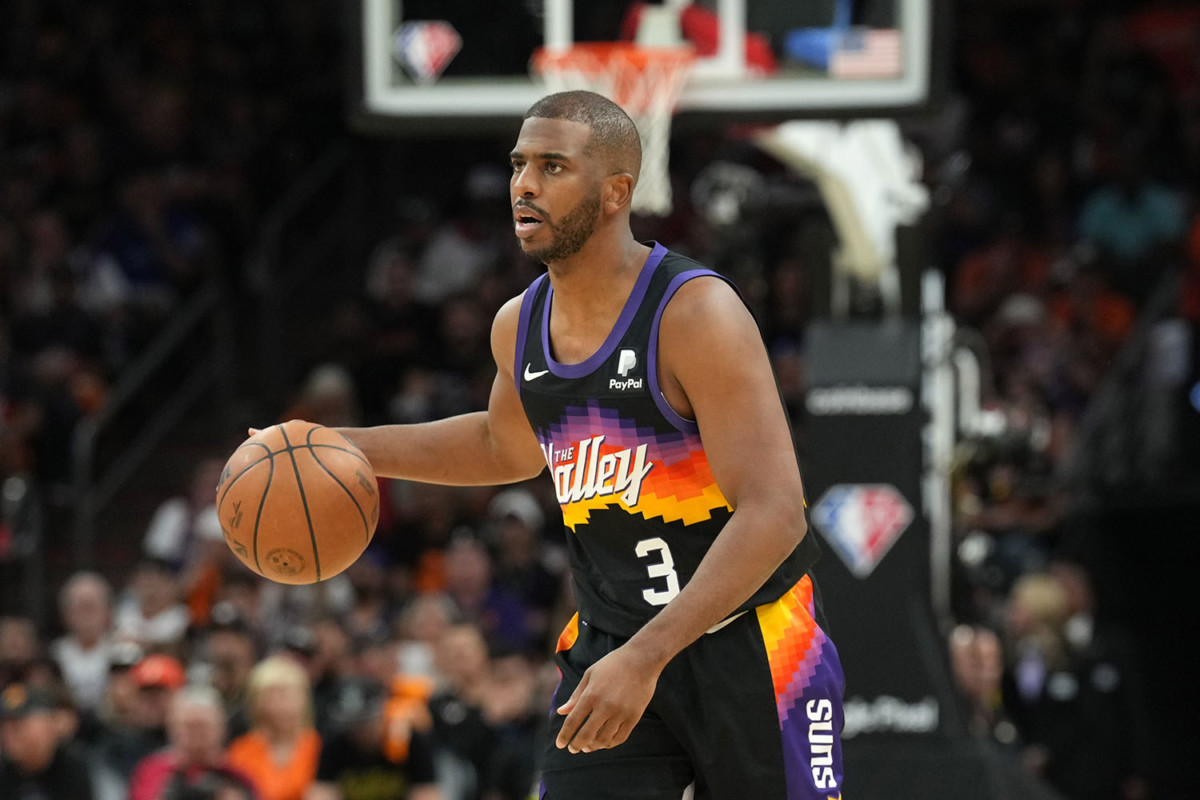 Phoenix may have surprised the basketball world by signing 36-year-old Chris Paul to a four-year, $120 million extension last August, but it's hard to argue that the deal hasn't been satisfying for both parties.
After leading the league in assists for the No. 1 overall seed, Paul has the best chance of his career to win his elusive title.
On Sunday, Paul started his latest postseason by becoming the oldest player in NBA playoff history to drop 30 points and 10 assists in the Suns' 110-99 Game 1 win over the Pelicans.
Paul's contract is tied for 34th in the league by total value.
By AAV ($30M), it's tied for 33rd.
The deal pushed his career earnings to $330.7M — second among active players behind LeBron James ($387.4M) and third all-time behind James and Kevin Garnett ($334.4M).
Paul, 7th all-time in NBA postseason assists, scored or assisted on 19 straight points in the fourth quarter.
Paul will turn 37 in May, so to get big money for so many years at his age isn't exactly standard practice.
James signed his two-year, $85.7 million deal with the Lakers at 36 — meaning it will only keep him tied to L.A. through his age-38 season. Paul is tied to Phoenix until he hits 40.
Age will only be a number if Paul can bring the championship to Arizona; his Suns are currently the favorites (+200) to do so.
SPONSORED BY FITAID ENERGY
Enjoy the Taste of Clean Recovery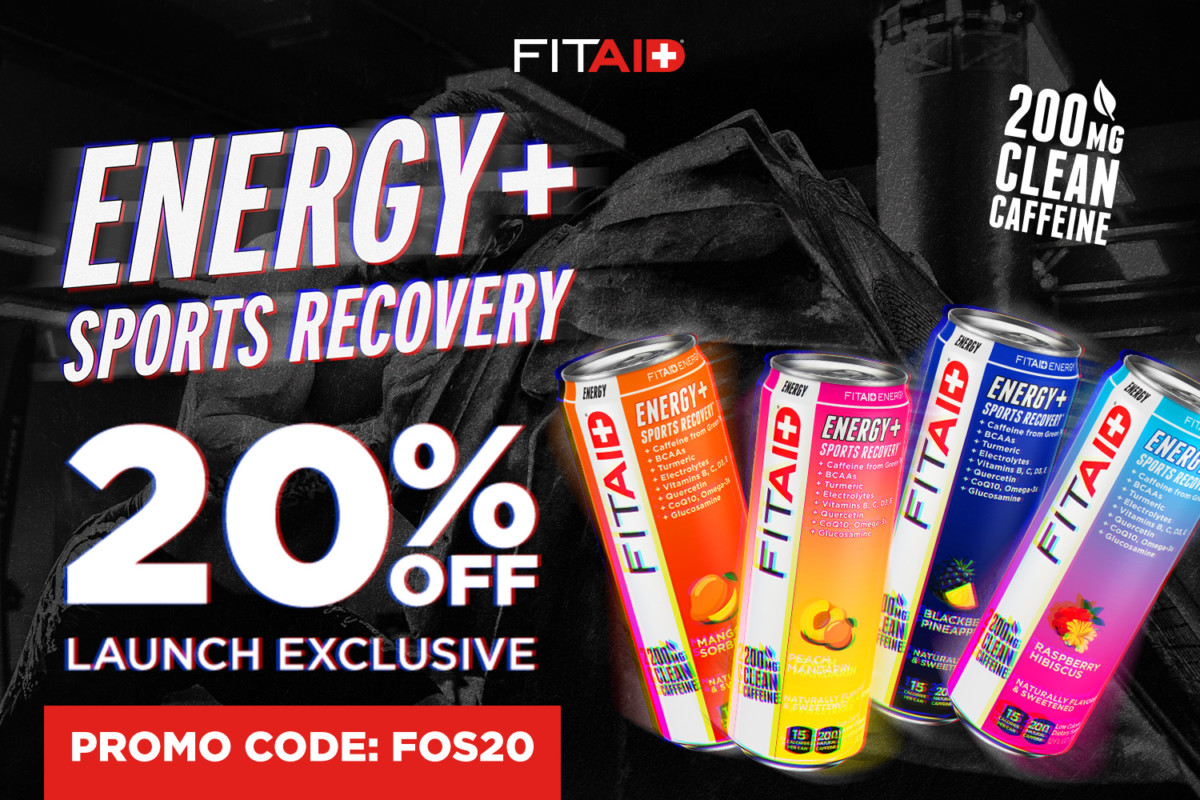 FITAID Energy now blends the benefits of BCAAs, turmeric, electrolytes, vitamins, and more with the added benefit of natural caffeine from green tea to help you fight your fitness fatigue.
FITAID Energy is vegan, non-GMO, gluten-free, sodium-free and naturally flavored with only 15 calories. With 4 electric flavors, the hardest choice about FITAID Energy is which to try first.
Mango Sorbet tastes like you're ziplining through the tropics.

Peach Mandarin is a Sunday morning walk through the Spanish moss draped oaks of Savannah.

Blackberry Pineapple will remind you of a collision of clear water waves on the sand as you're windsurfing through the heavy breeze.

Raspberry Hibiscus means relaxing in the South Pacific with a flower in your hair.
Whichever flavor adventure you choose, recharge and recover with FITAID Energy. Shop now for 20% off with code: FOS20.
Jordan Spieth Reaches $50M Milestone, Moves to 11th in Career Earnings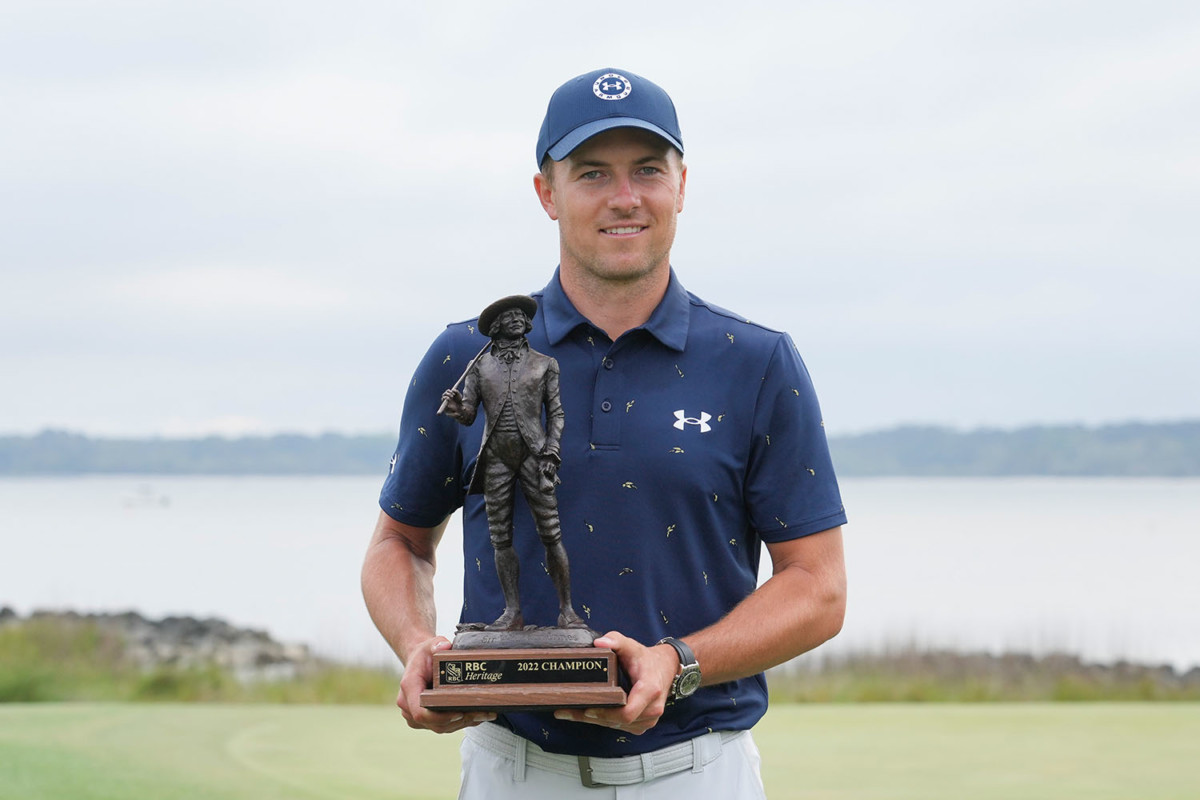 Jordan Spieth is the PGA Tour's 11th member of the $50 million club.
A week after missing the Masters cut for the first time in eight appearances, the 28-year-old Spieth bounced back Sunday to win the RBC Heritage, firing a 5-under 66 to outlast Patrick Cantlay by one stroke.
It was Spieth's first win this season and 13th win of his career, pushing him further up the PGA Tour's all-time money list.
Spieth took home $1.4M for winning the RBC Heritage and has made $2.8M in 2021-22.
He jumped from 13th to 11th all-time in career earnings ($50.6); he trails Sergio Garcia by $3.8M for the top 10.
He's now 11th in the FedEx Cup standings; the season-long winner takes home an $18M bonus — which would bump Spieth into sixth ahead of Rory McIlroy ($61.5M).
Tiger Woods is the all-time leader ($120.9) by more than $25M.
With an approximate net worth of $110 million, Spieth is also one of the most successful golfers off the course. The three-time major winner's endorsements include deals with Under Armour, Rolex, Titleist, AT&T, NetJets, Wheaties, and Coca-Cola.
Now No. 10 in the world for the first time since 2018, Spieth will vie for a fourth major victory — and the career grand slam — at next month's PGA Championship at Southern Hills Country Club in Tulsa, Oklahoma. He has the 10th-best odds to win (+2000).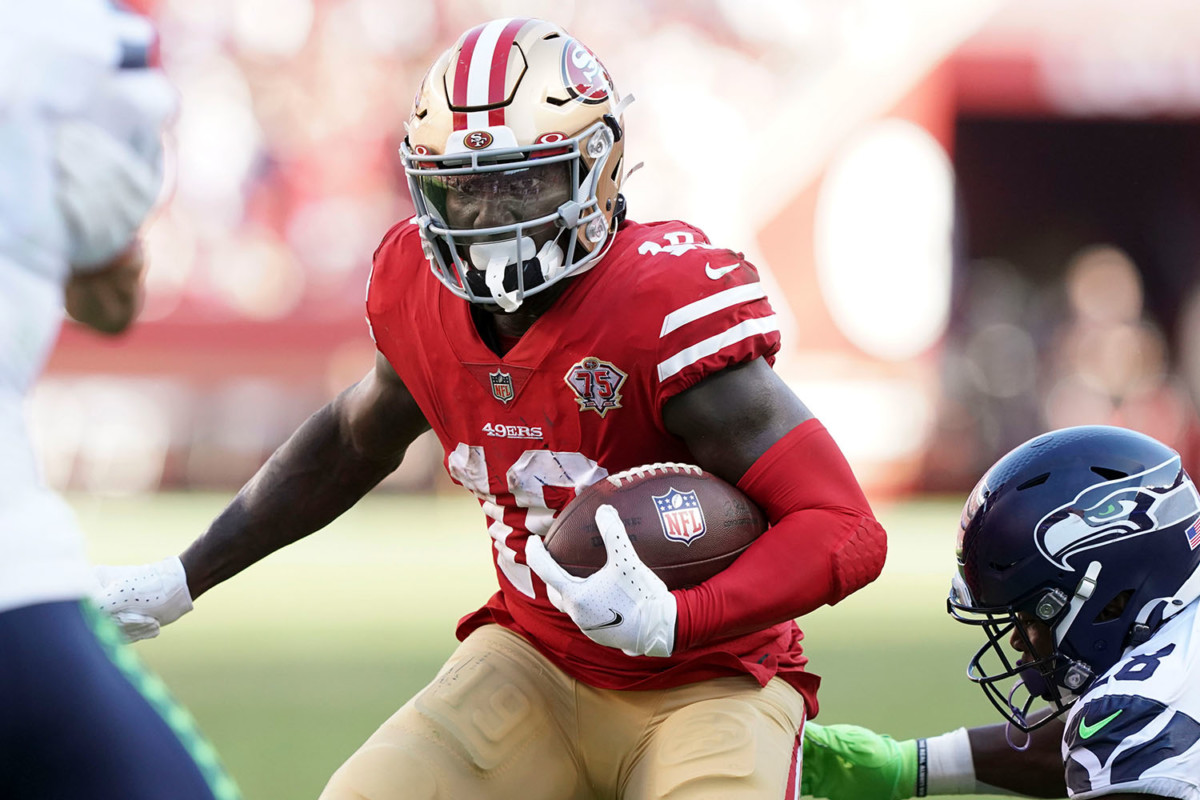 NFL: Wide receivers Deebo Samuel, A.J. Brown, and Terry McLaurin will all reportedly sit out their teams' respective offseason workout programs until they get new contracts; the Raiders' Davante Adams became the highest-paid WR in league history with his five-year, $142.5 million contract signed in March.
Boston Marathon: Kenyans Peres Jepchirchir (2:21:01) and Evans Chebet (2:06:51) won the women's and men's races, respectively; the race was run on Patriots' Day for the first time since 2019 due to the pandemic.
Golf: Aaron Rodgers and Tom Brady will face Patrick Mahomes and Josh Allen in an all-QB version of The Match; the 12-hole charity contest will be held June 1 in Las Vegas.