"Winning Time," HBO's series on the Showtime Lakers, premieres Sunday at 9 p.m. ET. Meanwhile, this year's Lakers are basically vying for a play-in spot — despite their own A-listers.
Price of Coach K's Final Home Game Worthy of a Legend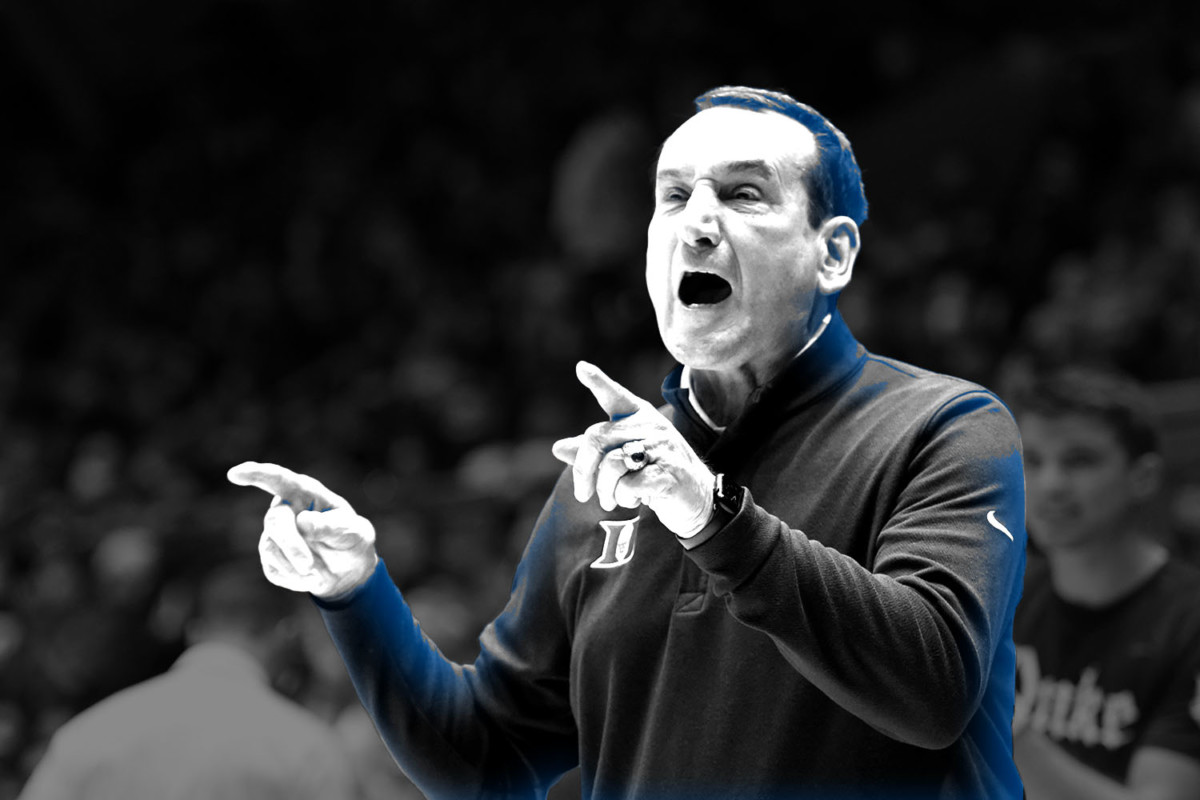 The $6,000 average price of admission for Mike Krzyzewski's final home game is more than that of this year's Super Bowl — a testament to his drawing power.
After all, there's a reason Coach K's name is on the hardwood of Cameroon Indoor: He's arguably the greatest college basketball coach of all time — a reputation he forged in large part on that floor.
In 42 seasons, he's 572-75 (.884) at home and has compiled a 50-46 overall record against Saturday's opponent, rivals UNC.
Krzyzewski's five national titles (12 Final Fours) are second to only John Wooden's 10 national titles (also 12 Final Fours).
His 1,196 wins are the most all-time, nearly doubling Wooden (664).
He led Duke to 24 straight NCAA men's tournament berths from 1996 to 2019 — the longest streak in NCAA history — and won three Olympic gold medals with Team USA.
Coach K's annual salary ($9.7M) is the highest in college basketball. He could've made more in the NBA — most recently in 2010, when the Nets reportedly offered him $12-15 million.
In any event, the all-time winningest coach in men's college basketball has more than justified his $45 million net worth.
Saturday might be his last game at Cameron, but his job isn't over yet. The Blue Devils are the No. 4 team in the country and have the fifth-best odds to win the NCAA tournament (+1200*).
Would Real Madrid Spend $373M on Erling Haaland?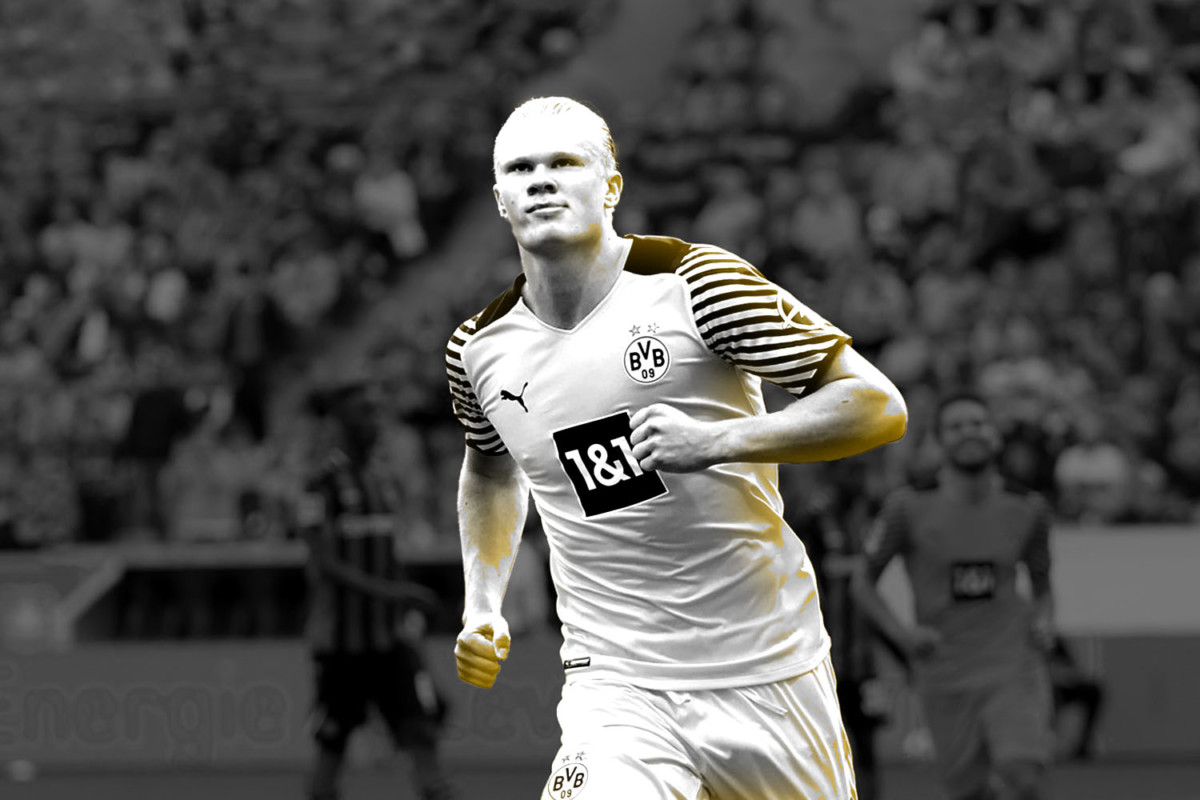 European soccer giants Real Madrid could be ready to splash some serious cash to return to glory.
In pursuit of 21-year-old superstar Erling Haaland, Real want to meet with his current club, Borussia Dortmund, to discuss the forward's situation and whether it makes sense to bid for him, according to ESPN.
Real's interest in Paris Saint-Germain forward Kylian Mbappe has been well-documented, but the club could conceivably add both strikers and finally fill the void left by the departure of Cristiano Ronaldo in 2018. That could be costly.
Haaland is signed with Dortmund through 2024 with a release clause of around $82M this summer.
A deal for the Norwegian could cost more than $373M with the transfer fee, commission, and salary.
He scored 23 goals in 20 appearances in all competitions this season — and 80 in 79 since joining Dortmund in 2020.
Real Madrid lead the La Liga table by six points and are looking to win their second title in three seasons (2019-20). Domestic titles are all well and good, but Real traditionally prioritize the UEFA Champions League.
They last won the UCL in 2018, capping an astonishing run of four titles in five years, including three straight under club legend Zinedine Zidane. They haven't made a final since, exiting in the semis last season and otherwise crashing out in the Round of 16.
Real are currently down a goal on aggregate in their Round of 16 fixture with PSG.
And as always, other European powerhouses are also circling Haaland, including Manchester City and Barcelona.
IN PARTNERSHIP WITH KAULIG RACING
Inside Kaulig Racing's Rapid Rise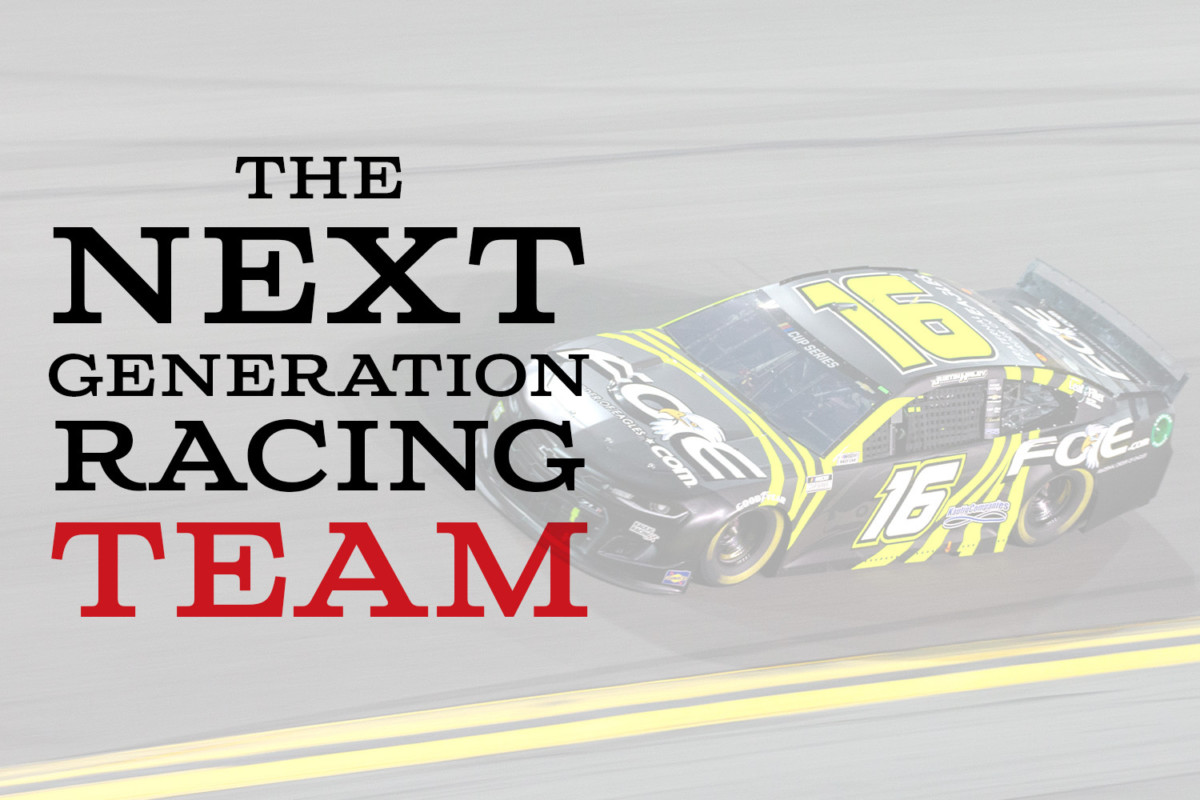 It started with Matt Kaulig and Chris Rice's vision for a young NASCAR team with a "no pressure" approach to pursuing excellence. In just six years, Kaulig Racing has established itself as a leader of the next generation of NASCAR.
In just their sixth season, Kaulig Racing has already earned seven NASCAR Xfinity Series (NXS) wins, one NASCAR Cup Series (NCS) win, and won the 2021 NXS Regular Season Championship.
With the growth of the team and their partnership with The NASCAR Foundation, a natural fit as philanthropy is near and dear to Kaulig's heart outside the race track, Kaulig Racing is making an impact in the racing world and the communities it serves.
Learn more about Kaulig Racing. 
Q&A: Chris Brickley On Business, Brands, and Training Stars
Since leaving his player development role with the New York Knicks, Chris Brickley has built a reputation with Black Ops Basketball as one of the most sought-after trainers.
After training some huge names in music, he also began his own hip-hop career, and his debut album "Welcome to the Grind" is scheduled to drop later this year.
Below is an excerpt from our interview with Chris on building his business, attracting brands, and his music:
Why do big names in basketball and music want to work with you?
There's no magic or anything special. It's just studying the game, being a genuine person, and understanding what these players are trying to improve on. It's based on the situation. It's figuring out what motivates them.
How early did you realize you had a business?
I left the Knicks in 2017. Maybe after that first summer — I had a whole bunch of NBA guys come in, did some legendary Black Ops runs like LeBron vs. KD two weeks after they played in the Finals. So I thought, "OK, I've got something. I'm gonna keep going."
What's a typical day?
I wake up, watch film, and contact players. I mix that in with talking to my manager, Alex, about different partnerships. Once night comes, I watch the games. Late night — you're probably sleeping — I start with the music stuff. I always make sure basketball and business come first.
Why do you think brands want to work with you?
A lot of people love the game of basketball and couldn't make the NBA. I'm showing that you can still have a journey and not be an NBA player. You can be a trainer and still live a really cool life. So I think I'm relatable to a lot of people, and I think the brands see that.
Read the full Brickley conversation here.
— Doug Greenberg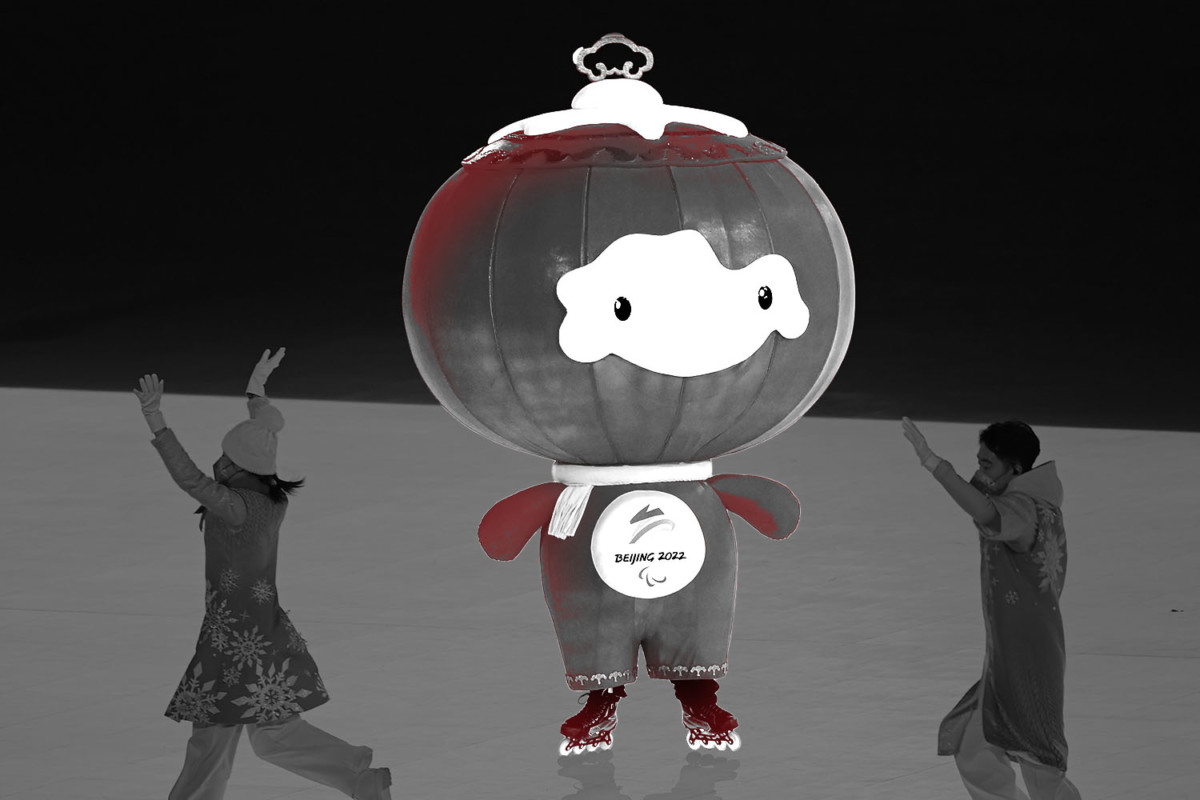 Paralympics: The opening ceremony was held in Beijing on Friday; the games run through March 13.
NFL: The Cowboys will "likely" release WR Amari Cooper before the start of the new league year, per Adam Schefter; they'll attempt to trade him, per Ian Rapoport. Dallas owes Cooper $20 million in fully guaranteed money on March 20.
Combine: Eight wide receivers clocked in sub-4.4-second times in the 40-yard dash on Thursday — tied for the most for WRs at a combine since 2007.
NBA: Nets guard Joe Harris (ankle surgery) will miss the remainder of the season; Harris is owed roughly $38 million over the next two seasons, and his 43.9% shooting from three ranks third in NBA history.
MLB: The players association has started a $1 million fund to support workers impacted by canceled games; the league is expected to follow suit.