Vegas will welcome 21 players for the first round of tonight's NFL Draft, up from 13 last year in Cleveland — but the odds-on favorite to go No. 1 will watch with family and friends at an Atlanta hotel.
Travon Walker's Rapid Rise to NFL's Projected No. 1 Pick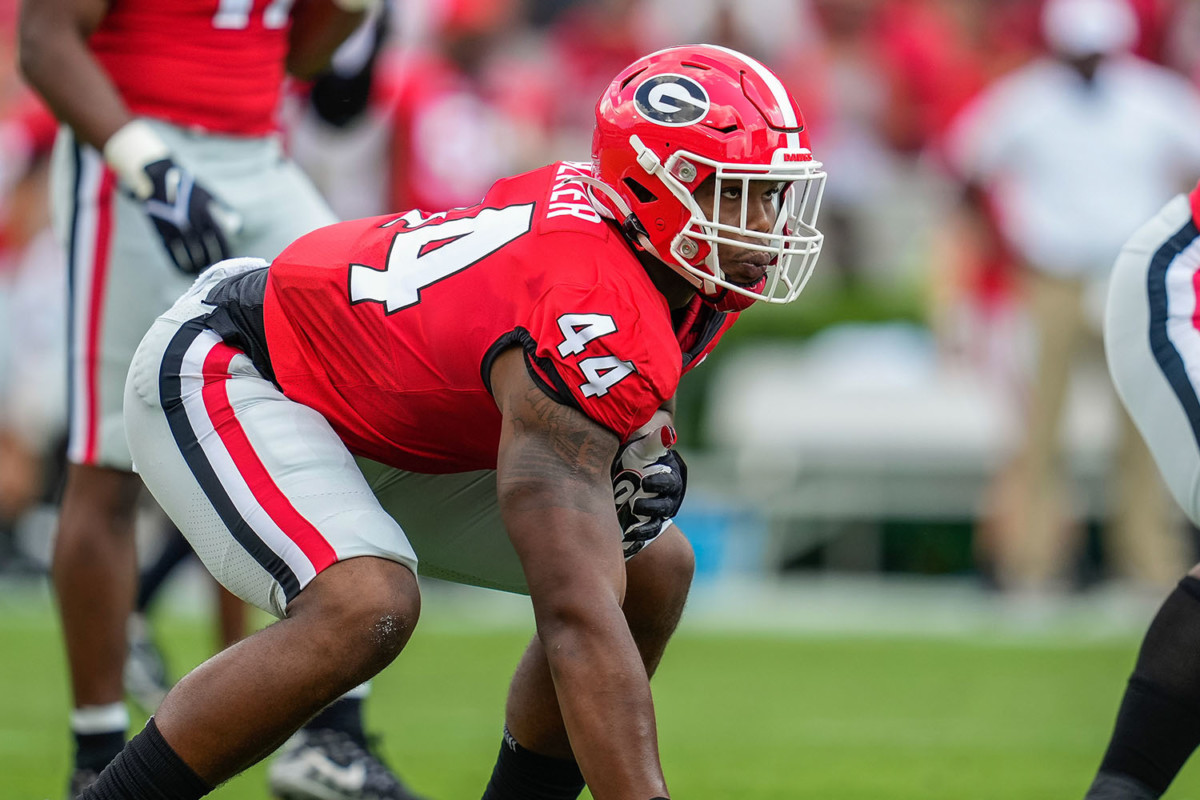 Travon Walker rocketed from key component of a fierce Georgia defense to the likely No. 1 overall selection by the Jaguars in the 2022 NFL Draft after dazzling scouts at the combine.
Jacksonville is expected to kick off Thursday's event in Las Vegas by taking Walker, a defensive end who didn't start his first college game until 2021. A few months ago, he was a long shot at best to go first — now he's the betting favorite (-425).
Walker — a player with more potential than highlight-reel plays — will be expected to help turn around the fortunes of an anemic Jaguars defense.
The Jaguars finished 30th in the NFL in tackles (1,067), 28th in points (26.9), and 27th in sacks (32) and pass yards (227.9).
Walker recorded 37 stops — 7.5 for loss — with six sacks and two pass breakups while starting all 15 games for the 2021 national champions.
At the combine, the 6-5, 272-pounder wowed scouts with a blazing 4.51 40-yard dash – faster than 12 wide receivers.
If he's taken No. 1, Walker is projected to receive a $41.5 million contract — including a $27.3 million signing bonus — under the NFL's rookie slotting system.
After selecting quarterback Trevor Lawrence with 2021's No. 1 pick and giving him a four-year, $36.8 million rookie contract, the Jaguars are poised to bolster the other side of the ball, pairing Walker opposite Pro Bowler Josh Allen on the defensive line.
After Smart Mini-Rebuild, Warriors Once Again Title Favorites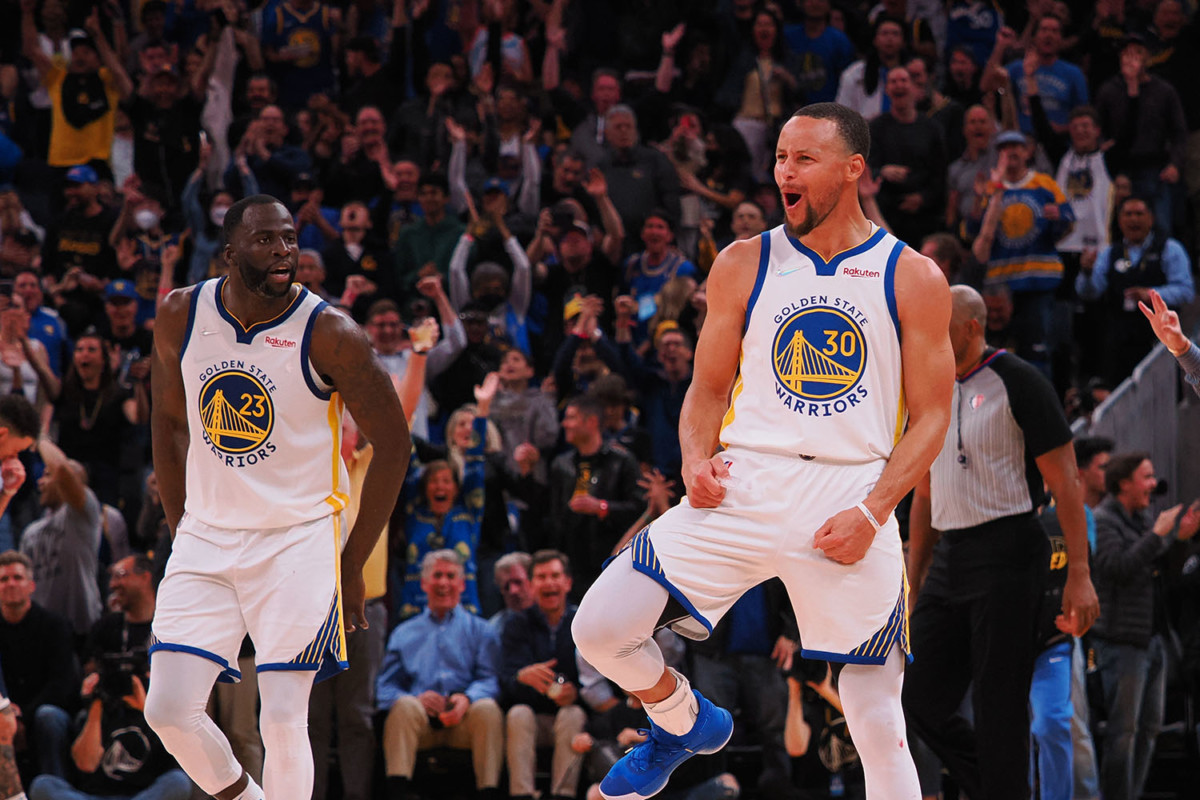 The Warriors' emerging dynasty was put on hold when Klay Thompson missed two consecutive seasons with injuries and Kevin Durant left in 2019.
Now, Steph Curry and co. look like the team to beat this year after advancing to the second round with their 4-1 thumping of the Nuggets.
The Warriors are back thanks to a miniature rebuild that reinforced the core trio of Curry, Thompson, and Draymond Green.
In the process, they've formed a new "Death Lineup" reminiscent of the 2014-19 version that destroyed teams with its fast-paced, small-ball rotation.
Curry, Thompson, Green, Andrew Wiggins, and Jordan Poole combined for 102 points on 64% FG and 54% 3PT (+26) over the Nuggets series.
The Warriors' February 2020 trade for former No. 1 pick Wiggins ($31.6M) is paying off — he made his first All-Star team this year and averaged 17.2 PPG.
Poole ($3.9M), selected with the 28th pick in 2019, is shooting 48.4% from 3PT this postseason, the highest on the team (min. 15 ATT).
The Warriors have won 19 of 21 playoff series since 2015 — but only their Big Three, Andre Iguodala, and coach Steve Kerr remain from that original squad.
They have the NBA's highest payroll ($179M) for a second straight year, which will likely stay that way with Poole eligible for an extension.
With everyone healthy, it's their championship to lose. GS is currently the favorite (+300) to win it all for the first time since 2017-18.
SPONSORED BY ATTEST
Crypto Over Time
Over the years, crypto has crept its way into people's vocabulary — earning a role in the way people invest, spend, and make business decisions. But what does this growing acceptance of crypto look like?
To understand consumer trends behind crypto, Attest conducted a survey on consumer's feelings towards crypto-trading over time. They found that overall, there has been a spike in people saying they'd invest in/buy cryptocurrencies, especially in men.
Attest also exposes that the three main reasons people have not started participating in crypto is lack of trust, lack of understanding, and unpredictability.
Check out the full results of this survey on the Attest dashboard.
Golden Knights Miss 1st Postseason Despite Big Moves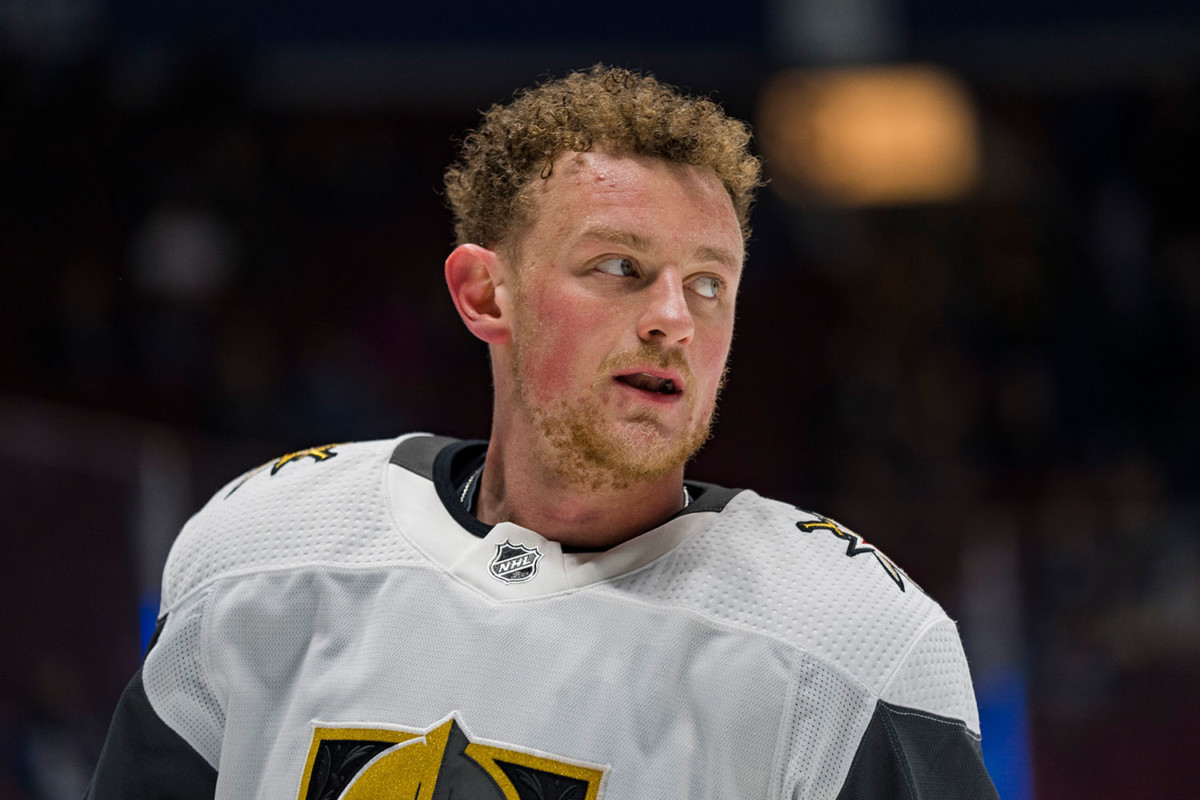 For the first time in franchise history, the Vegas Golden Knights will not be competing in the Stanley Cup Playoffs.
On Wednesday, the Knights capped an epic late-season meltdown that saw them lose 20 of their last 34 games — including their last three by shootout, in which they failed to score a single shootout goal in 17 attempts.
The same aggressive front-office strategy that worked through the expansion team's first four seasons fell flat this campaign.
In November, the Knights acquired Jack Eichel from Buffalo, giving away Alex Tuch — their third-leading goal-scorer last season. Eichel returned from a neck injury in February but put up just 22 points in 33 games.
In July, Vegas traded enforcer Ryan Reaves to the Rangers for a 2022 third-round pick, sacrificing much of the team's physical prowess.
The Knights also dealt 2020-21 Vezina Trophy winner Marc-Andre Fleury — who had been their goalie since his selection in the 2017 Expansion Draft — to the Blackhawks.
Both the Reaves and Fleury transactions were cap-clearing moves: The signings of Mark Stone ($9.5M AAV), Alex Pietrangelo ($8.8M), and Max Pacioretty ($7M) in recent years had cluttered their cap space.
The absence of Fleury has been particularly devastating.
Starting goalie Robin Lehner and backup Laurent Brossoit both dealt with injuries throughout the season, leaving rookie Logan Thompson to figure it out on the fly — and resulting in a team save percentage (.906) ranking only 20th in the NHL.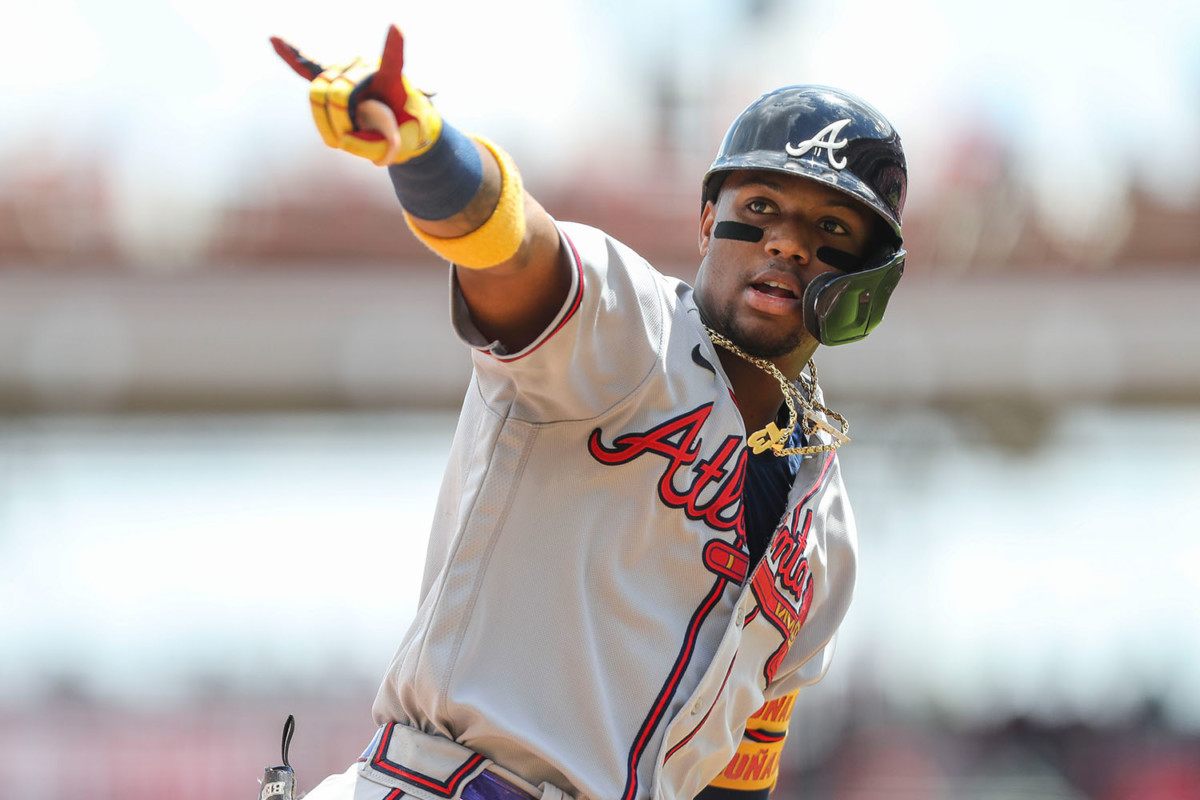 MLB: Braves OF Ronald Acuña Jr. has been activated from the IL and is expected to make his season debut Thursday; the 24-year-old hasn't played since tearing his ACL last July. 
NBA: Bucks star Khris Middleton has a Grade 2 MCL strain and is expected to miss the entire second-round series against the Celtics.
NFL: The Giants have declined the fifth-year option on QB Daniel Jones' contract, denying him a guaranteed $22.3M salary for 2023; the move was widely expected, as NY brass would like to see him perform well in 2022 before committing financially, per multiple reports. 
Soccer: Liverpool signed manager Jurgen Klopp to a two-year extension that will keep him and his closest staff with the club through 2026, per The Athletic; he previously signed through 2024. 
Golf: Tiger Woods is playing an 18-hole round at Southern Hills and plans to play the PGA Championship barring a setback, per Golf Digest; Woods finished 47th (+13) at the 2022 Masters in his return from multiple leg injuries.