Tom Brady can't stay out of the news cycle, even during a rare Super Bowl week without him. On his podcast, he said he's content with his decision to retire, but also "never say never."
Eileen Gu Is One of the Most Marketable Athletes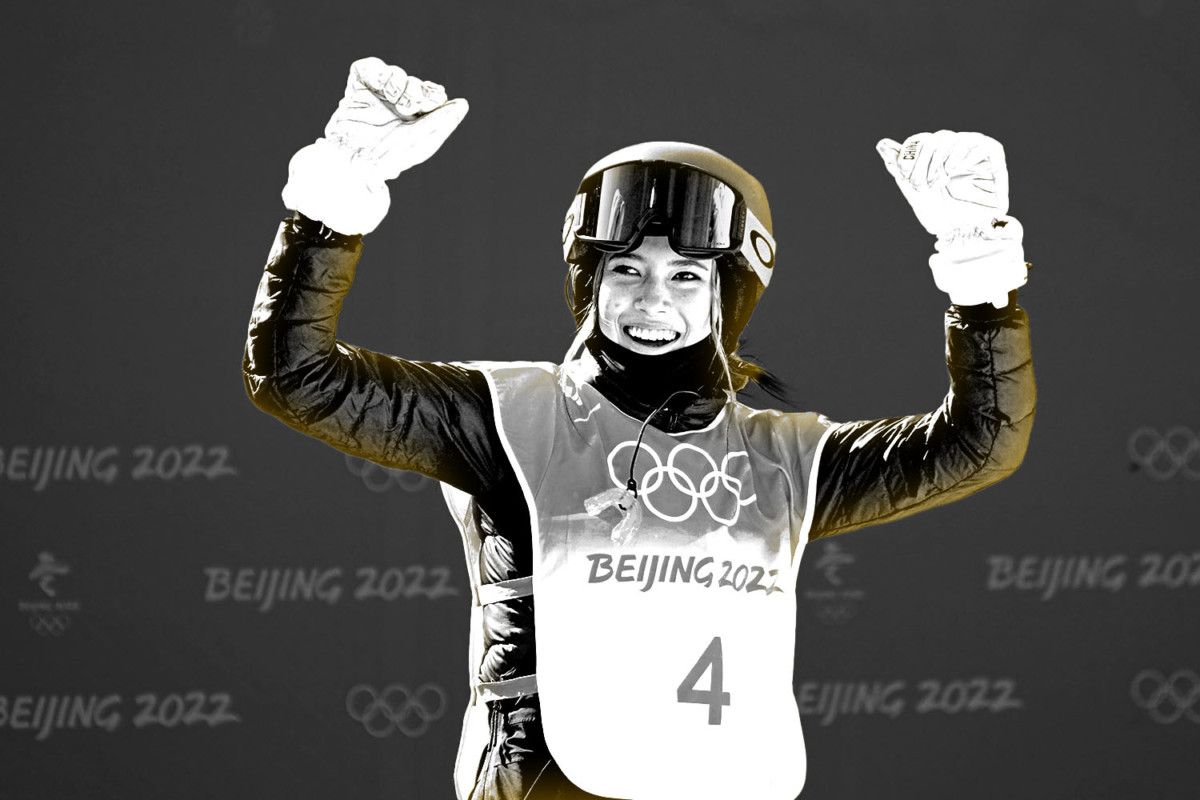 Before the Olympics, Eileen Gu was a rising star in the extreme sports world. After winning gold for China, the American-born skier is now a mainstream superstar.
Gu became the youngest gold medalist in Olympic freestyle skiing history after she landed a double cork 1620 in the Games' first-ever big air event.
It was the first time she attempted the trick in competition and the second time a woman has ever landed it — after France's Tess Ledeux did so earlier in the same event.
Still just 18, Gu is not only one of the world's best skiers, but she has an entire second career and is backed by some of the biggest brands on the planet.
In addition to her first Beijing medal, Gu has won two golds each at the FIS World Championships and X Games across various disciplines.
She holds sponsorship deals with Red Bull, Beats by Dre, and Cadillac, as well as Chinese companies JD.com and China Mobile.
Gu is also a fashion model, landing campaigns for Louis Vuitton and Tiffany & Co., and appearing on covers for Elle and Vogue.
She reportedly averages $2.5 million per endorsement and may have made around $15.8 million through her deals last year.
Gu's marketability will soar even higher if she continues to perform at a high level on the slopes — she's the favorite to take home gold in the halfpipe (-250*) but may have to put in more effort to win slopestyle (+275*).
Portland's McCollum Trade Preps Summer Spending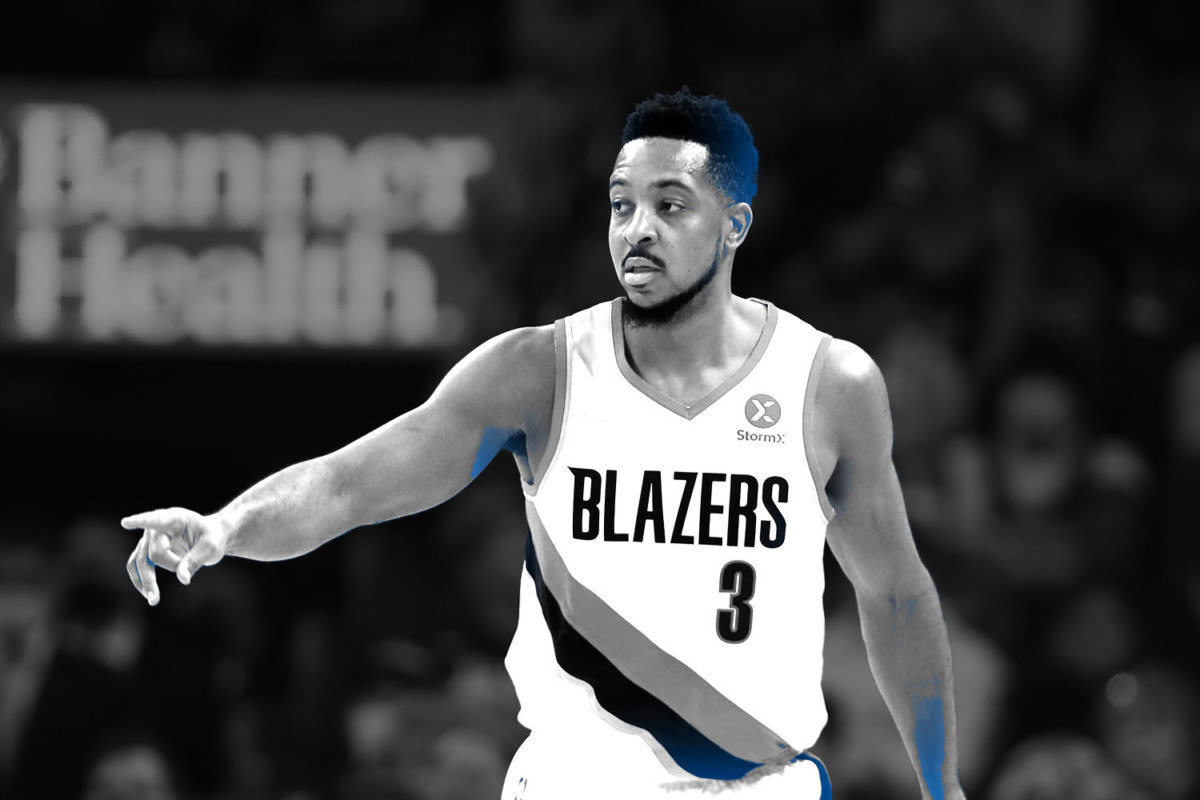 Over the last week, the Trail Blazers have traded key players including Norman Powell and Robert Covington — a clear signal that they're trying to create financial flexibility for the offseason.
And on Tuesday, they traded CJ McCollum, Tony Snell, and Larry Nance Jr. to the Pelicans for Josh Hart, Tomas Satoransky, Nickeil Alexander-Walker, Didi Louzada, a 2022 protected first-round pick, and two second-round picks.
This created roughly $60 million in cap space this summer and $21 million in trade exceptions — and put Portland approximately $16 million under the luxury tax.
But even with the sizable return, losing their second star breaks up the one of the NBA's premier backcourt duos, one that took Portland to eight straight postseasons and a Western Conference Finals.
Lillard and McCollum averaged 20 PPG while playing 60% of the team's games in six seasons, the second-most for any duo in history.
McCollum is one of eight players to average 20+ PPG in each of the last seven seasons.
His 1,212 3PM are the 7th-most since he became a starter in 2015-16.
In September, Damian Lillard said he wanted the roster to improve — which is debatable.
Lillard is currently in the second year of his four-year, $176.3 million contract. In December, ESPN reported that Dame wanted to re-up and sign a two-year, $107 million extension that would make him the highest-paid player annually.
If Dame — who hasn't played since Dec. 31 — is willing to stay loyal to the 11-seed Blazers, they'll have plenty of room to add key pieces in the offseason. But will his patience run out?
SPONSORED BY HIMS
40% of Men 40+ Struggle With This Issue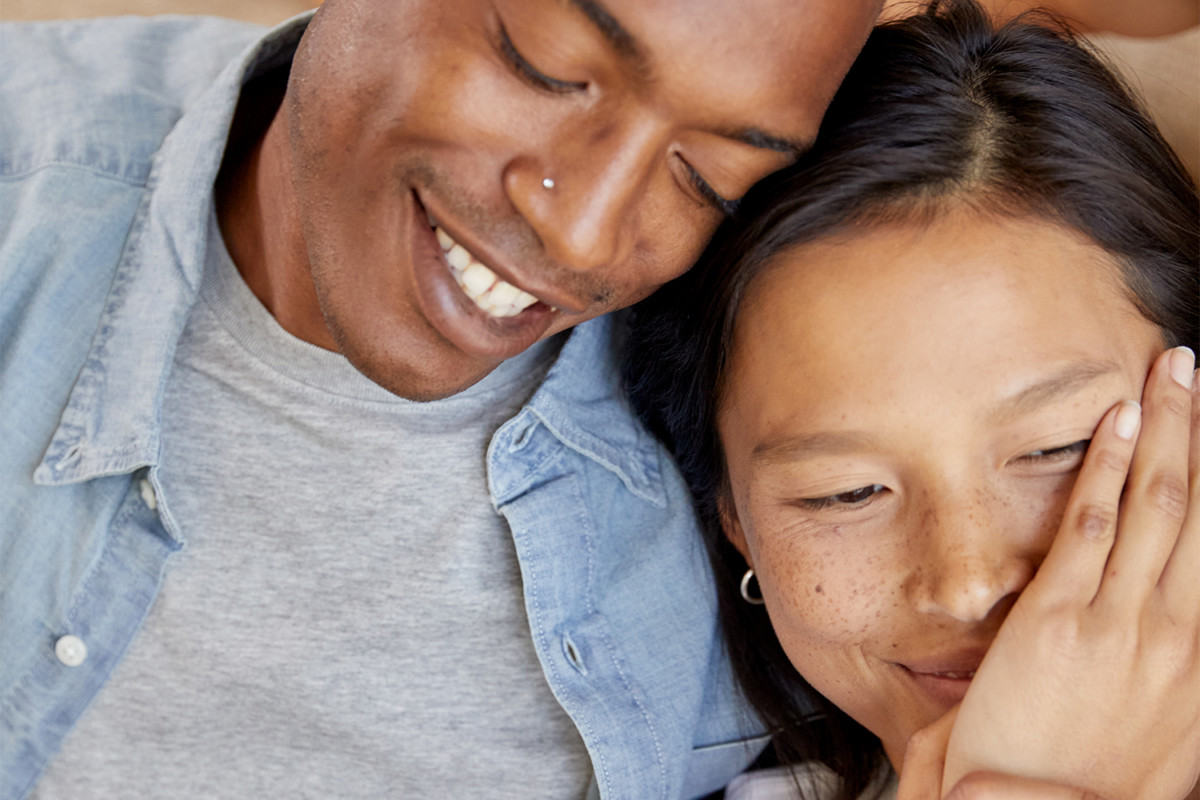 It's not owning all-white New Balances. It's not being a Browns fan. 
It's erectile dysfunction. 
And while going soft has traditionally been a hard problem to face, Hims is making it easier – and more affordable – than ever to get the help you need.
For only $4 per dose, their ED treatments feature the same active ingredient (sildenafil) as Viagra, for up to 90% less cost. That means you can get back to performing your best in bed without breaking the bank. 
Sound too good to be true? No worries – Hims offers a "Get hard or get your money back guarantee", so you can be sure it works before you commit to anything. 
Saints' New HC Dennis Allen Faces Tough Task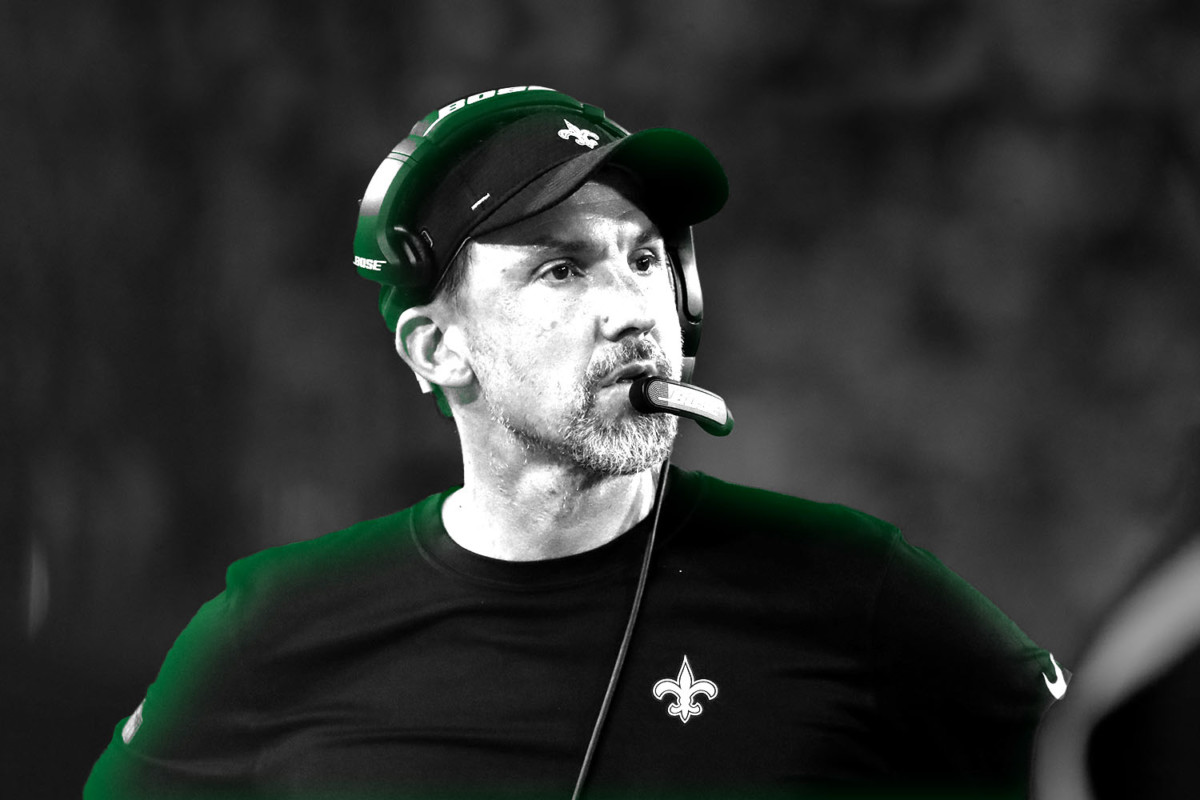 The final NFL head coaching vacancy will soon be filled. On Monday, the Saints tapped their defensive coordinator, Dennis Allen.
The 49-year-old will replace mainstay Sean Payton, who delivered the franchise's only Super Bowl title during his 16 seasons with the team.
Allen, the Saints' DC since 2015, has proved to be an elite defensive mind — his unit improved every year since he took over — but is he the right choice to lead a franchise in flux in the post-Drew Brees era?
In 2016, the defense ranked 31st in PPG and 27th in YPG in 2016 and jumped to 10th and 17th the following season.
In 2020, it was fifth in points (21.1) and fourth in yards (310.9).
In 2021, despite missing the playoffs, it improved to fourth in points (19.7) and was still seventh in yards (318.2).
Allen isn't stepping into a dream scenario: The Saints are currently $76 million over the cap, the highest in the NFL, and the roster is riddled with unanswered questions — including the starting quarterback in 2022 and the futures of Michael Thomas and Alvin Kamara.
Allen went 8-28 as head coach of the Raiders from 2012-14, but there's reason for hope: He was interim coach in Week 15 while Payton had COVID, and the Saints blanked Tom Brady for the first time since 2006.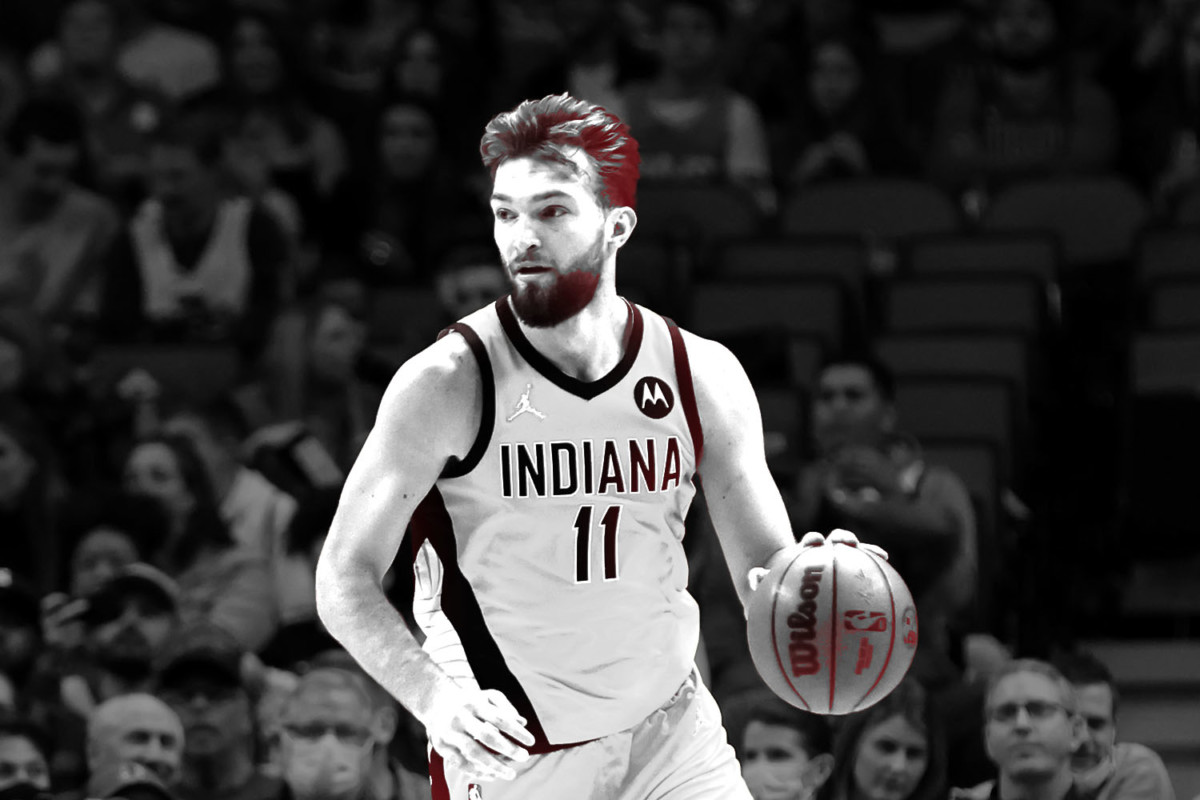 NBA: The Pacers traded Domantas Sabonis, Justin Holiday, Jeremy Lamb, and a future second-round pick to the Kings for Tyrese Haliburton, Buddy Hield, and Tristan Thompson, per Adrian Wojnarowski. Also: LaMelo Ball was selected to his first All-Star game — the fourth-youngest player ever to be chosen for the contest (Kobe Bryant, LeBron James, Magic Johnson).
Olympics: American Nathan Chen scored a world-record 113.97 to take a commanding lead in the men's figure skating short program.
NFL: The Steelers will interview Louis Riddick for their general manager job, per NFL Network. Also: The Giants hired former Ravens' defensive coordinator Wink Martindale to be their DC.
NHL: The Lightning signed veteran forward Patrick Maroon to a two-year contract extension with an AAV of $1 million.