Hi there, this is Owen Poindexter, Senior Writer at Front Office Sports. I've been intrigued and excited by the global move to electric vehicles, which has quickly gone from a niche trend to nearly unstoppable. That presents a golden opportunity for the electric racing series Formula E, but capitalizing on these moments is never as simple as it seems.
Let me know what you think about this cultural shift at owen@fos.company.
How Mercedes' Departure Reshaped Formula E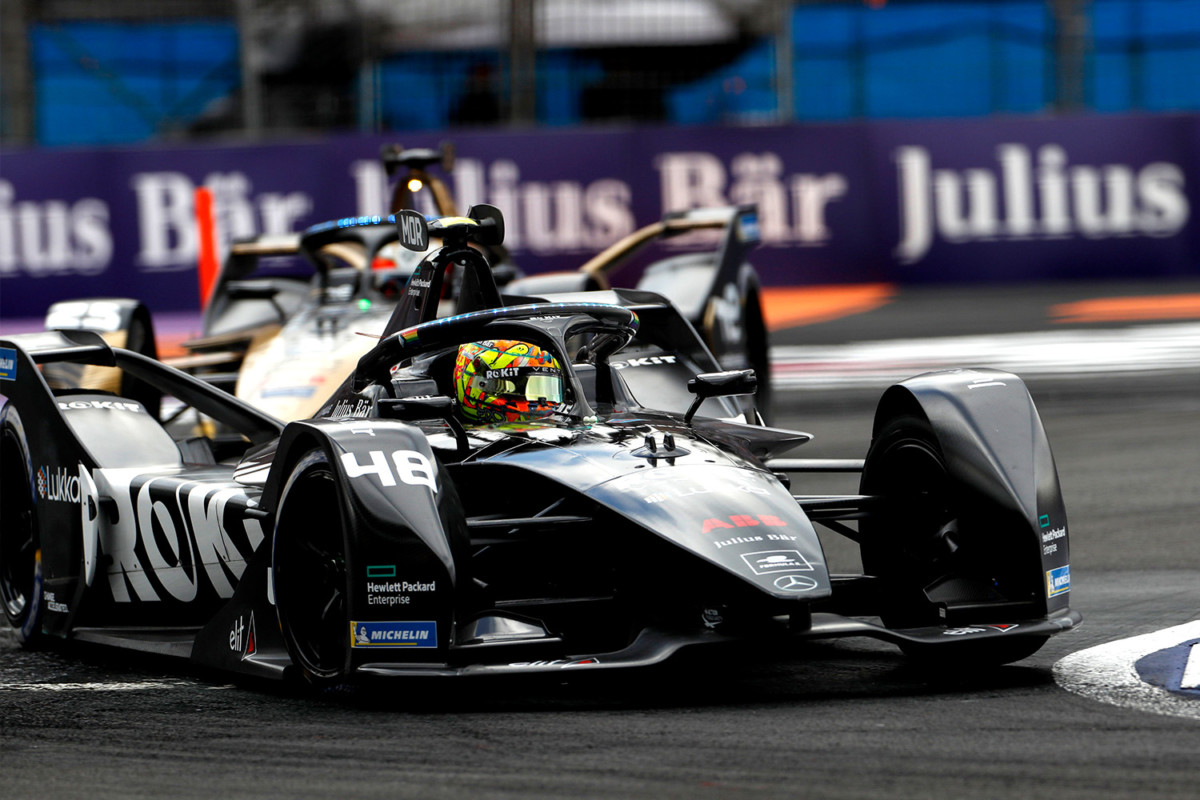 In August 2021, Formula E got some bad news: Mercedes was quitting the racing series.
"That was a tough office day at the office," Formula E CEO Jamie Reigle told me. "But actually that decision forced a reckoning: What is it about our product that isn't serving their needs? In a once-in-a-generation shift, how are we not part of that solution?"
Specifically, how was Formula E to square the fact that Mercedes, along with Audi and BMW who both announced their exits in December 2020, collectively announced $100 billion in spending toward consumer EV models at the end of last year, yet didn't see a place for themselves in an electric-focused racing series?
In December, Mercedes signed off on a plan to spend $65 billion from 2022 to 2026 developing electric cars, producing batteries, and facilitating a transition to going fully electric by 2030.
That same month, Audi announced its plan to spend $10.8 billion from 2022 to 2025 toward its own electric shift.
In September, BMW said that it was growing its investment in electric car batteries to $24 billion.
In theory, Formula E is perfectly positioned to capitalize on the twin trends of the growing popularity of motorsports and the increasing centrality of electric cars in the mid-term plans of automakers.
Shouldn't those same automakers be jumping at the chance to show off what their latest EVs can do?
Of course, but the crucial word there is "latest." As Formula E's Gen2 standards aged, the research and development involved in competing in the series was less and less relevant to the present and future of consumer models.
"Our current car is four years old," said Reigle. "We're still trying to sell the iPhone 7 when the iPhone 14 is out. The progression in electric mobility in the last four or five years has been dramatic."
Furthermore, with a standardized chassis and battery, there was limited territory for the manufacturers to explore and develop.
"We achieved as much technically as we could in the series given its single spec technical basis of all of the cars that saw us win a championship and driver championship," an Audi spokesperson wrote to me.
He added that Audi races electric vehicles in the off-road Dakar Rally, "which allows for more innovation in the drivetrain to test our technologies under high duress and look to bring some of those learnings to our road cars over time."
BMW struck a similar note, saying in the press release announcing its Formula E exit that, "when it comes to the development of e-drivetrains, BMW Group has essentially exhausted the opportunities for this form of technology transfer in the competitive environment of Formula E."
Next Generation
On April 28, Formula E will unveil its Gen3 car ahead of its April 30 race in Monaco.
Design decisions weren't simply about bringing Formula E up to current EV standards, they introduced questions of what kind of sport Formula E wants to be going forward.
"We decided to shrink the battery, so the car gets smaller and can go faster," said Reigle. "There's a range-versus-performance debate. We wanted to bring the size of the car down. We think that's better for street racing, which leads to more overtaking, more passing, and a more exciting sport."
The 2023 season will also introduce a cost cap of $14.1 million per team, intended to contain expenses and focus team differentiation on elements such as software, powertrain, drivers.
Formula E has also adjusted its rules to make the race more of a meritocracy.
Previous iterations gave a boost to the racers at the back of the pack.
Reigle noted that he wants to see legends and rivalries emerge.
Despite the recent departures, Formula E is still a draw for name-brand manufacturers: Maserati is slated to join next season, and, Reigle added "we're reasonably close to [bringing in] another well-known motorsport brand."
Maserati will be the series' first Italian brand when it joins Porsche, Jaguar, Nissan, DS, Mahindra, and NIO, who have all committed to 2023, the first Gen3 season.
Reigle estimates that the higher-end teams bring in over $30 million in revenue, primarily from sponsorships, while the smaller teams score closer to $10 million.
"A reasonably well-run team should be profitable by year two or three," said Reigle, given the coming cost cap.
Future Focused
The era of consumer electric cars is imminent.
The European Union plans to ban internal combustion engines by 2035.
The United Kingdom will do so in 2030.
California has mandated that all cars and passenger trucks sold in the state be zero-emission vehicles by 2035.
For automakers, and their years-long design cycles, the time to begin that shift is now.
Formula E, jolted by the Mercedes exit, is shifting gears to be part of the solution, both as a technical lab, but also a marketing platform.
The series, which targets hip, urban environments, is adding Vancouver, Seoul, and Jakarta, to a calendar that includes New York, London, Rome, and Mexico City.
While in Monaco, Formula E will host a Gen4 workshop in which automakers can offer ideas to help shape specifications later this decade.
Reigle indicated that either BMW or Audi is interested in attending.
"If you have a profitable race team, a reasonable chance to win, and you're doing what you need to be doing from an R&D perspective," said Reigle, "it becomes very hard for a board to say, 'Why are we doing this?'"
SPONSORED BY TICKETMASTER
Elevating The Modern Fan Experience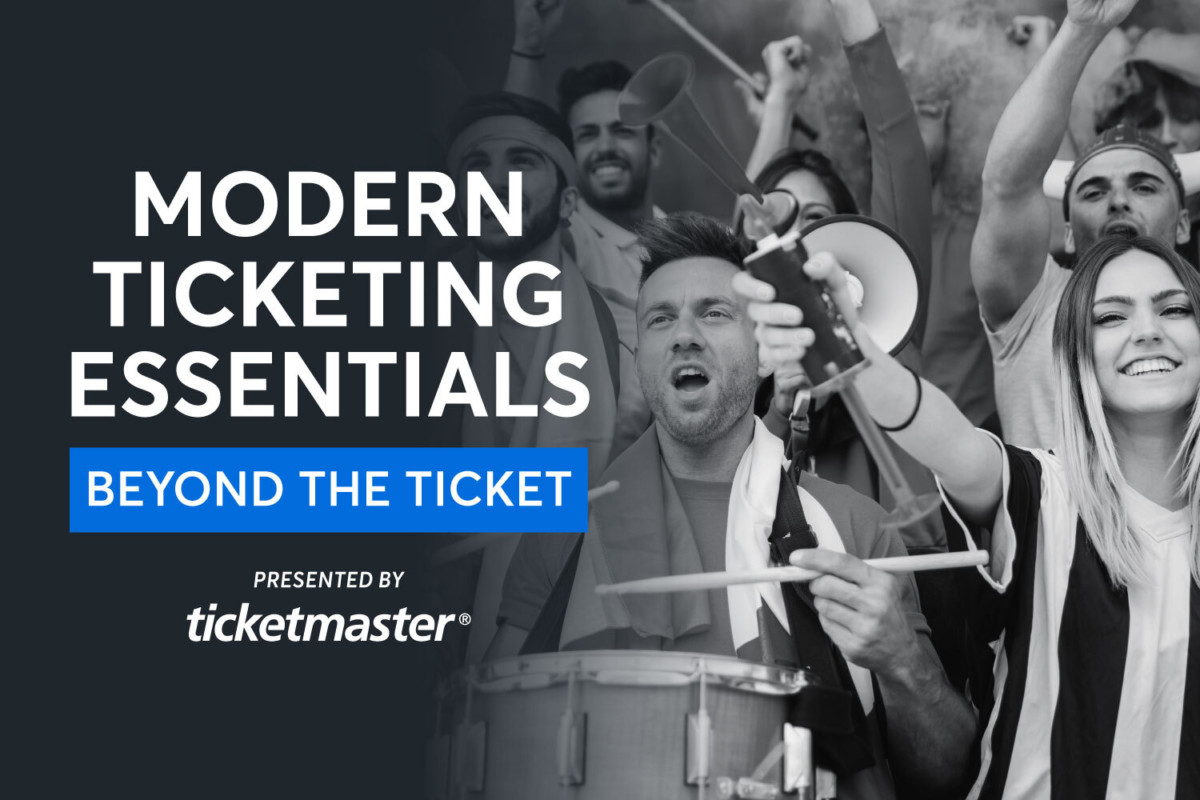 Thanks to the continued advancement of social media and virtual technology, fans now expect and crave unique and immersive live event experiences. The ticketing industry extends beyond just ticketing to help enhance the live experience for all fans.
Modern Ticket Essentials: Beyond the Ticket, our new six-lesson course presented by Ticketmaster, is here to help those looking to learn more about how modern ticketing helps teams and event organizers enhance the live experience for their fans.
This free online course provides a behind-the-scenes look at how Ticketmaster and their partners are thinking about the future of ticketing — from personalization and data strategies to NFTs, distribution partnerships, and more.
Sign up today to earn your verified digital badge. Get started!