Welcome to another Saturday edition. Front Office Sports writer Doug Greenberg here to take you inside one of the most successful soccer ownership groups in the world. I spoke with executives at City Football Group — the owner of Manchester City and several other clubs — to learn more about the strategic model they employ to build winning teams.
Feel free to contact me at doug@fos.company or on Twitter to chat. Let's go.
City Football Group Is Taking Over The World's Game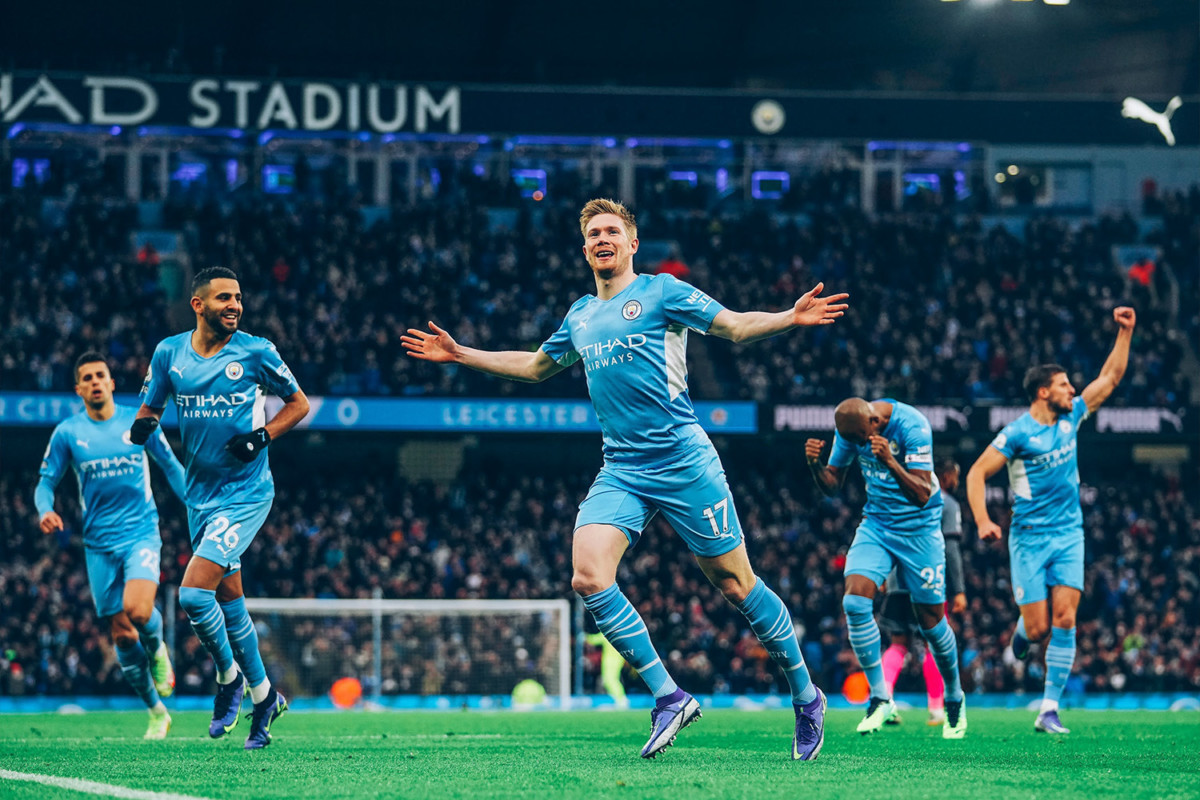 Update (5/22/2022): With a 3-2 comeback victory over Aston Villa on the final day of the season, Manchester City has won the 2021-22 Premier League. It is the club's sixth title since 2011-12.
Manchester City is on the precipice of achieving European glory once again.
With a 0-0 draw at Estadio Metropolitano on Wednesday, the Sky Blues came away from their quarterfinal fixture against Atletico Madrid with a 1-0 aggregate victory. They advance to the Champions League semifinals for the second time in as many seasons.
But by now, every soccer fan knows the bittersweet story of Manchester City football.
It's a club that has dominated domestically, winning three of the last four Premier League titles. Their extravagant spending — supported by the highest cumulative transfer fees in the world — is well known.
Despite all of the domestic momentum, the club has never taken home their most coveted prize: the European Cup.
The executives at City Football Group — the ownership group behind Man City and nine other soccer clubs around the world — know the importance of taking home the big one.
"Playing the final of a Champions League and winning it … has an impact on the perception of global fans," says the group's Chief Marketing Officer Nuria Tarre. "We know that for an international audience, it matters."
However, the team in Manchester is only part of the company's story.
Expanding The World's Game
When City Football Group was founded in 2013, it was done with a singular purpose in mind: create a one-of-a-kind network of football clubs around the world.
Where other sports ownership groups diversify their portfolios with multiple sports, CFG is unique in its commitment to only owning soccer teams.
"It's a strategic choice. This is the product we know well, this is where we can have the most synergies," says Tarre. "Football is the biggest sport in the world, and we believe there are a lot of opportunities just focusing on football, which is a huge market."
They make the most of those opportunities by creating a product that is enticing to as wide of an audience as possible — what they call beautiful football. It's a style that entails fast pace, skillful possession, and lots of scoring.
The philosophy dictates almost everything the clubs do, from player signings and academy training to manager hirings and support staff preparations.
"We're very clear about the type of football that we want to play," says Chief Football Operations Officer Omar Berrada. "The types of players that we bring in to play that system, the coach that we have in Manchester and in our other clubs as well, all aspire to play a very attractive type of football."
Capturing the attention of neutral fans and making them supporters for life has been of the utmost importance for CFG.
"Young kids, when they're choosing their teams… they're looking for that team that is winning, but is also having fun scoring goals and playing an attractive type of football," Berrada says.
Winning, of course, is what keeps the cycle going. For the 2020-21 season, CFG had four concurrent domestic champions:
Manchester City FC (English Premier League)
New York City FC (Major League Soccer)
Melbourne City FC (A-League)
Mumbai City FC (Indian Super League)
The latter three were champions for the first time.
"We truly believe that this style of play, not only is it more attractive, but we also believe it's the best path to success," says Berrada.
An International Sensation
City Football Group's success on the pitch has translated to massive success off it.
With a 2020-21 revenue of $698.2 million, Manchester City topped Deloitte's Football Money League for the first time in the history of the report with a culmination of several revenue streams.
"The on-pitch performance has an overall halo effect into more following, more fans, more audience, and then of course, more commercial partners being interested in being associated with the brand," says Tarre.
Manchester isn't the only source of cash flow. CFG's clubs around the world have the benefit of riding MCFC's success, while also making their own names.
"For fans, it means a lot because it's not just a copycat — it's not a mini Manchester that goes somewhere else around the world," she says. "That was definitely a potential threat when we started this model and something we've been extremely mindful to avoid."
The championships in the United States, Australia, and India have contributed to the group's overall success. CFG isn't bothered by the fact that these markets are generally dominated by other sports.
"You have to think 10 years ahead of time," says Tarre. "We understand that sometimes getting into these markets at a moment where the football product and the leagues are not yet completely developed has some risk, but we do that with a lot of analysis and a lot of care."
The group has to contend with not only marketing the clubs to these at-first indifferent fans, but also creating winning products within vastly different league parameters than those in England.
MLS, A-League, and ISL all operate with salary caps.
They also use playoff formats to determine champions.
"[Those leagues] operate in a salary cap environment, which makes the squad planning different and, perhaps to a certain extent, more challenging despite the resources that we have here in Manchester," Berrada says. "So, there's a lot of trust that goes into the football directors locally."
The DNA of a Champion
As Manchester City prepares to face Real Madrid in the Champions League semifinal on April 26, it carries with it expectations for the entirety of City Football Group.
Finally capturing that title would be a crowning achievement because, of course, "winning matters" as Tarre and Berrada continually reinforce. But connecting to local communities also drives the group.
"We call ourselves City Football Group," says Tarre. "Whatever city we go to, we want to build a truly long-lasting impact on that city. And we want to grow in collaboration with the city."
By striking a deeper connection with fans, CFG ensures its success not just on the field and on spreadsheets, but culturally, as well.
"We're capturing an audience and their imagination, and hopefully converting them to lifelong fans," says Berrada.
SPONSORED BY FITAID ENERGY
Recharge and Recover With Next-Gen Energy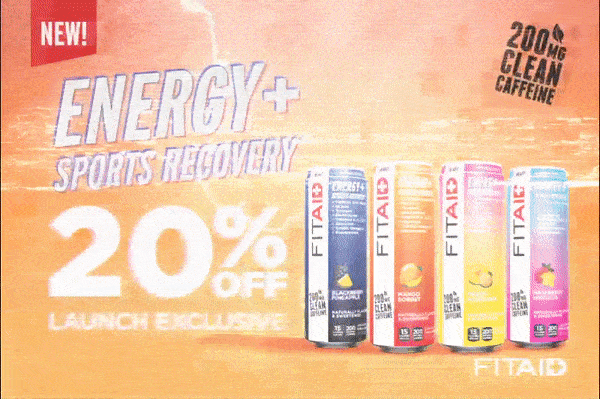 FITAID Energy® Clean Energy + Sports Recovery — the performance energy drink for athletes boosted with 200mg of clean caffeine from green tea. Naturally sweetened with no sucralose, no aspartame, and no compromises.
Clean caffeine from green tea charges you up to fight fitness fatigue while FITAID's original post-workout recovery blend of BCAAs, turmeric, electrolytes, and vitamins B, C, D3, E, fast tracks your recovery. All of their hand-picked ingredients have met the highest supplement standards and remain vegan, non-GMO, and gluten-free.
FITAID Energy® is available in 4 electric flavors: Mango Sorbet, Blackberry Pineapple, Peach Mandarin, and Raspberry Hibiscus. Drink ice-cold when you need a pre-workout or post-workout boost or a lift in everyday life. 
Recharge AND Recover with only the best recovery vitamins and supplements. Shop now for 20% off with code: FOS20.