NBA All-Star weekend starts tomorrow from Cleveland. Jalen Green, Obi Toppin, Cole Anthony, and Juan Toscano-Anderson headline Saturday's Slam Dunk Contest. To set the tone, we sat down with a dunk legend and NBA Hall of Famer.
Small-Market Suns Are NBA's Best Behind Unique Blueprint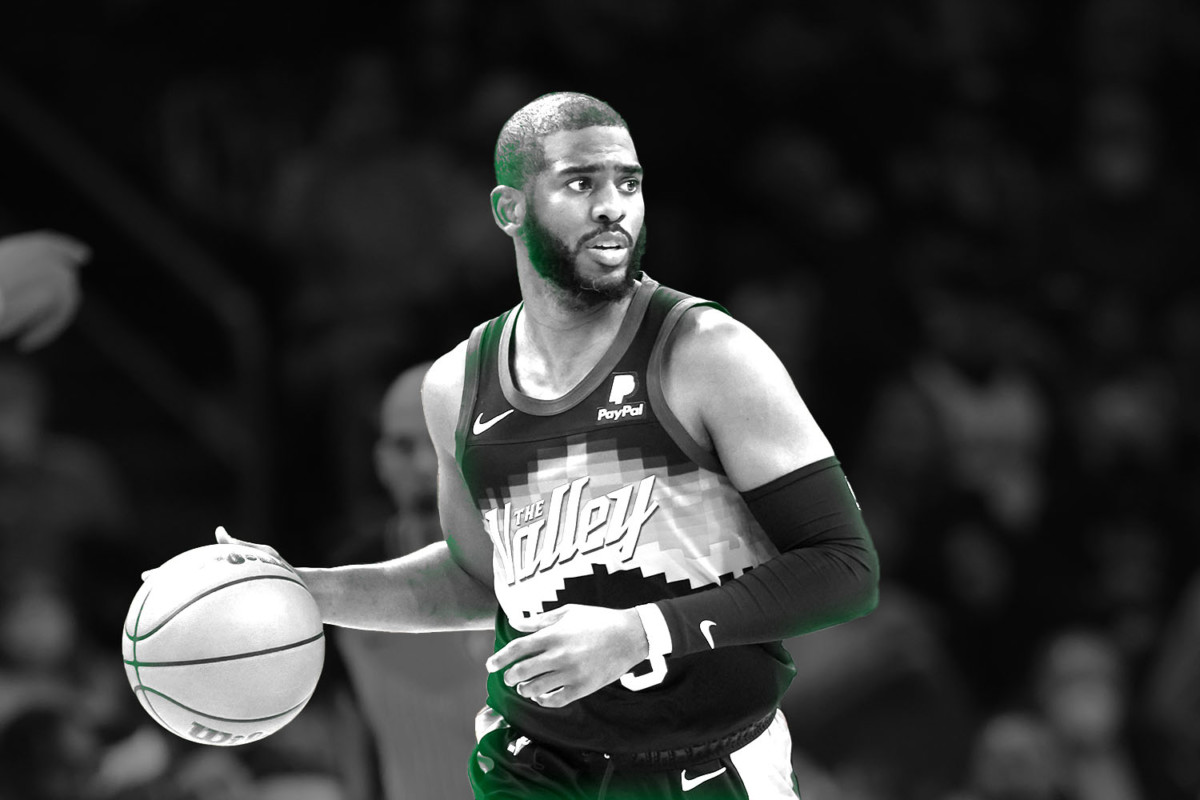 One year after winning the Western Conference, the Phoenix Suns were projected to win 51.5 games.
Entering the All-Star break, Phoenix owns an NBA-best 48-10 record and is running away with the West, holding a 6.5-game advantage over the Golden State Warriors.
In an era where Big Threes and superteams dominate the headlines, GM James Jones deserves more credit for working with only the 13th-highest payroll ($136.4M), trusting last season's role players to continue to complement Chris Paul and Devin Booker.
Phoenix re-signed Paul (four years, $120M) and DPOY candidate Mikal Bridges (four years, $90M).
Jones also brought back Cameron Payne (three years, $19M), Frank Kaminsky (one-year, $2.1M), and Abdel Nader (three years, $4.1M).
He made a deadline trade for Torrey Craig ($4.9M), who was part of last year's Finals run.
Jones — the reigning Executive of the Year, and three-time champion as a player — signed his own multiyear deal in January in the midst of an 11-game win streak.
He did take one major risk, however: He didn't offer star center Deandre Ayton the rookie extension this past offseason (five years, $172 million) — he'll become an RFA this summer.
But the Suns are clearly the best team with 24 games remaining and only two losses since Jan. 1. They're also now the betting favorites for the title (+425*) — and they have the fifth-easiest schedule.
Q&A: Dominique Wilkins on '88 Dunk Contest, All-Star Weekend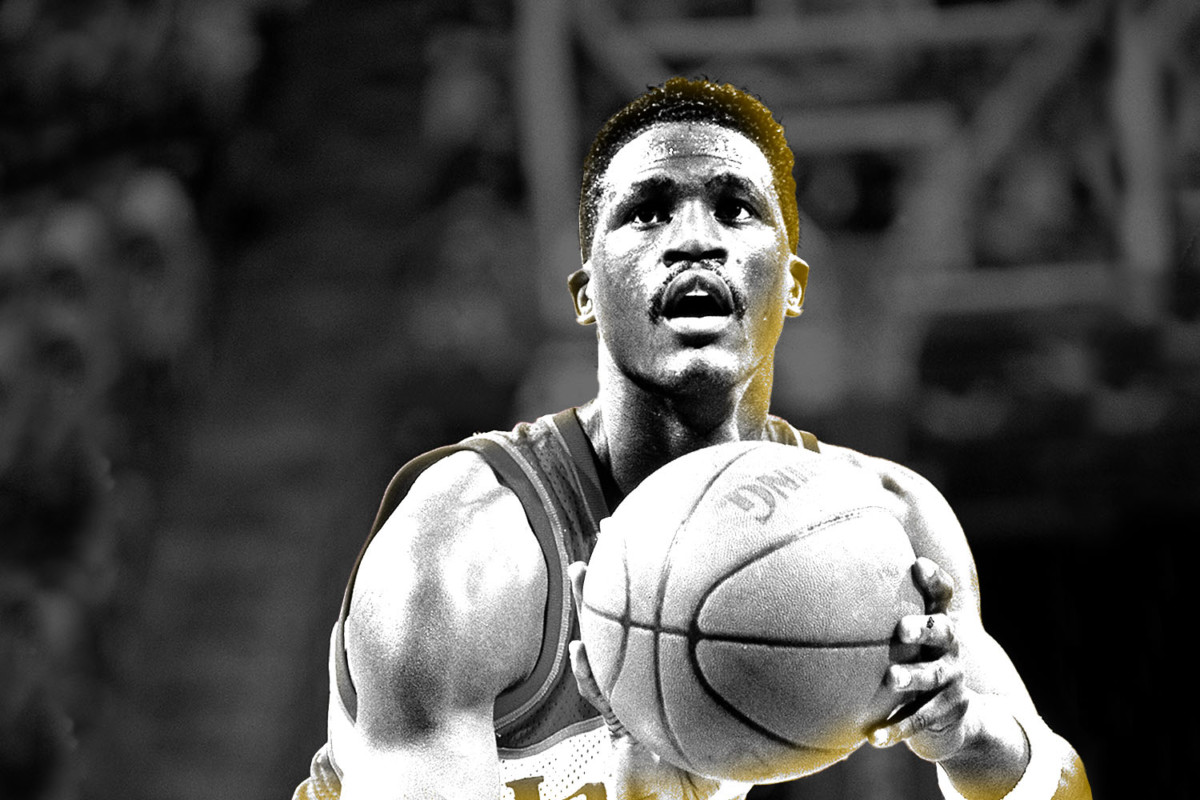 All-Star weekend's main attraction has produced some legendary rivalries, but Dominique Wilkins and Michael Jordan's epic showdown in Chicago in 1988 still reigns supreme — despite some controversial scores from the hometown judges.
Below is an excerpt from our chat with "The Human Highlight Film" ahead of All-Star Weekend.
– Doug Greenberg
When were you aware that your duel with Michael Jordan in 1988 would become so legendary?
Michael and I were competitors to another level. We wanted to compete no matter what, and we raised each other's level. We knew it was a special contest, but we didn't know it was going to be that special in the years after.
Some people say that Mike got home-court advantage in Chicago. Did you see it that way?
A little bit [laughs]. Whenever you're going against a great player like that in their hometown, they're always gonna have a little home-court advantage. And I'm sure it would have been the same if I was in Atlanta. So, you know, that's the nature of the beast.
What was your preparation like for the dunk contest?
I never went through a preparation. Everything was spontaneous. Everything I did, I thought about it at the dunk contest itself. I never worked on that stuff at all. And I know that's hard for a lot of people to believe, but I never did.
What was your attitude like playing in All-Star Games?
It was about showing your talent and skill against the best players. We competed in those All-Star Games. We wanted to know who the best was: the East or the West. We competed because it was bragging rights for the summer. We looked forward to the All-Star Games.
Check out the rest of what Wilkins had to share here.
SPONSORED BY 500 LEVEL
Represent NBA All-Stars With Style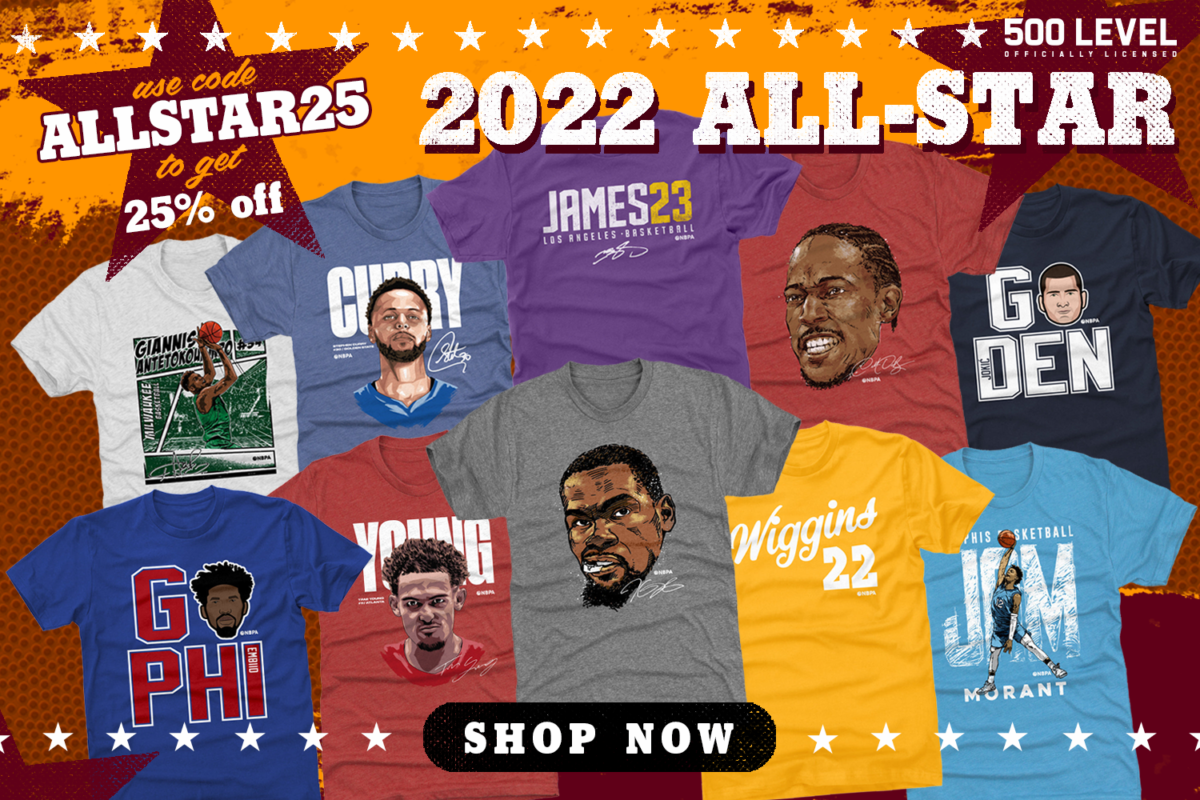 Whether you're watching in the comfort of your own home or you're making the trip to Cleveland for the weekend, NBA All-Star Weekend is about representing your favorite players.
What better way to represent than to rock gear that's officially licensed by the NBPA, but designed by fellow die-hard fans? That's what 500 LEVEL is all about – it's a sports fan shop made by the fans, for the fans. All designs are made by passionate sports fans from around the globe in order to sell to you!
From KD, LeBron and Giannis to Steph, Ja and Luka, 500 Level has custom designs for every NBA All Star. Order yours today and represent your favorite All-Star in style.
MLB and MLBPA Have 10 Days to Avoid Delayed Season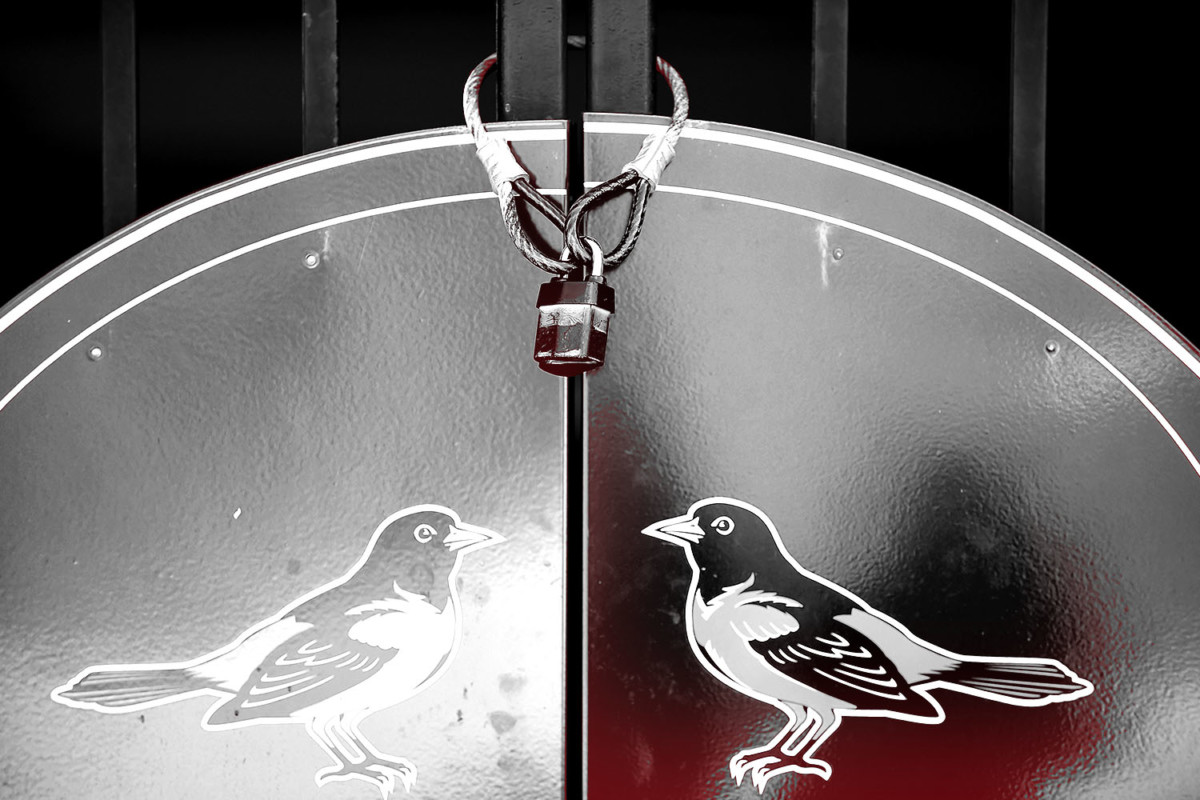 Thursday's latest negotiation session between MLB officials and the players union — to end the lockout that began Dec. 2 — lasted just 15 minutes.
On Friday, MLB officially postponed all spring training games through March 5. As it stands now, the regular season — which was scheduled to begin March 31 — will be delayed if there's no deal by Feb. 28. According to ESPN, the sides will begin daily negotiations on Monday.
At 79 days, the current standoff represents the second-longest of the nine work stoppages in MLB history. Here are the key issues where the chasm remains.
In its latest proposal, the MLBPA lowered its request for early arbitration from 100% of players with two years' service time to 80%.
22% of second-year players enter arbitration currently.
The union also requested an increase in the pre-arbitration bonus pool for the top 150 players, from $100M to $115M.
Other key issues still need to be addressed: revenue sharing, service-time manipulation, expanded postseason, luxury-tax thresholds, minimum salary, and the universal DH.
With the implausibility of a resolution in the next 10 days, the season will almost surely be shortened — at which point we might have to contemplate a lost season.
The longest stoppage ran 232 days from Aug. 12, 1994 to March 31, 1995 — and canceled the 1994 World Series.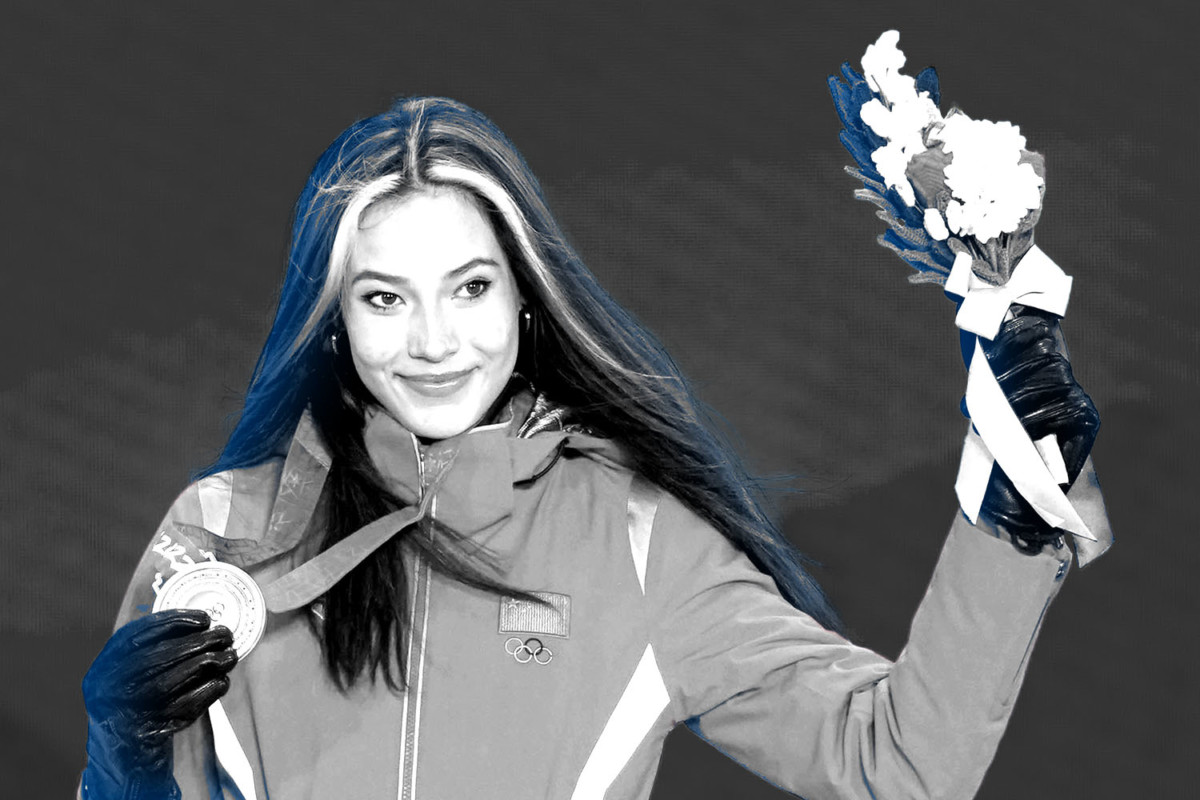 Olympics: China's Eileen Gu made Olympic history Thursday by winning the freeski halfpipe, her second gold and third medal in Beijing; she is the first freestyle skier to win three medals in a single Games.
NCAAM: Executive Bill Hancock announced the College Football Playoff will remain at four teams after its 12-year contract expires after the 2025 season.
NBA: The Lakers announced Thursday that Anthony Davis will miss at least four weeks due to a right ankle sprain; Los Angeles is currently the 9-seed in the West.
NFL: Tom Clements is coming out of retirement to become the Packers' QB coach; Aaron Rodgers has long touted Clements as a big reason for his success.
Today's Action
*All times are EST unless otherwise noted.
*Odds/lines subject to change. T&Cs apply. See draftkings.com/sportsbook for details.