Good morning and welcome to another Sunday edition of Front Office Sports!
I'm Liam Killingstad, senior business analyst at FOS, and with the NBA Finals getting down to the wire, this seems like the perfect time to discuss something near and dear to my heart: private equity and the NBA.
As a huge finance nerd and basketball fan, this is my happy place. As always, drop me a line at @liamkillingstad on Twitter or email me at liam@frontofficesports.com if you want to keep the conversation going.
Why Private Equity Investors Love The NBA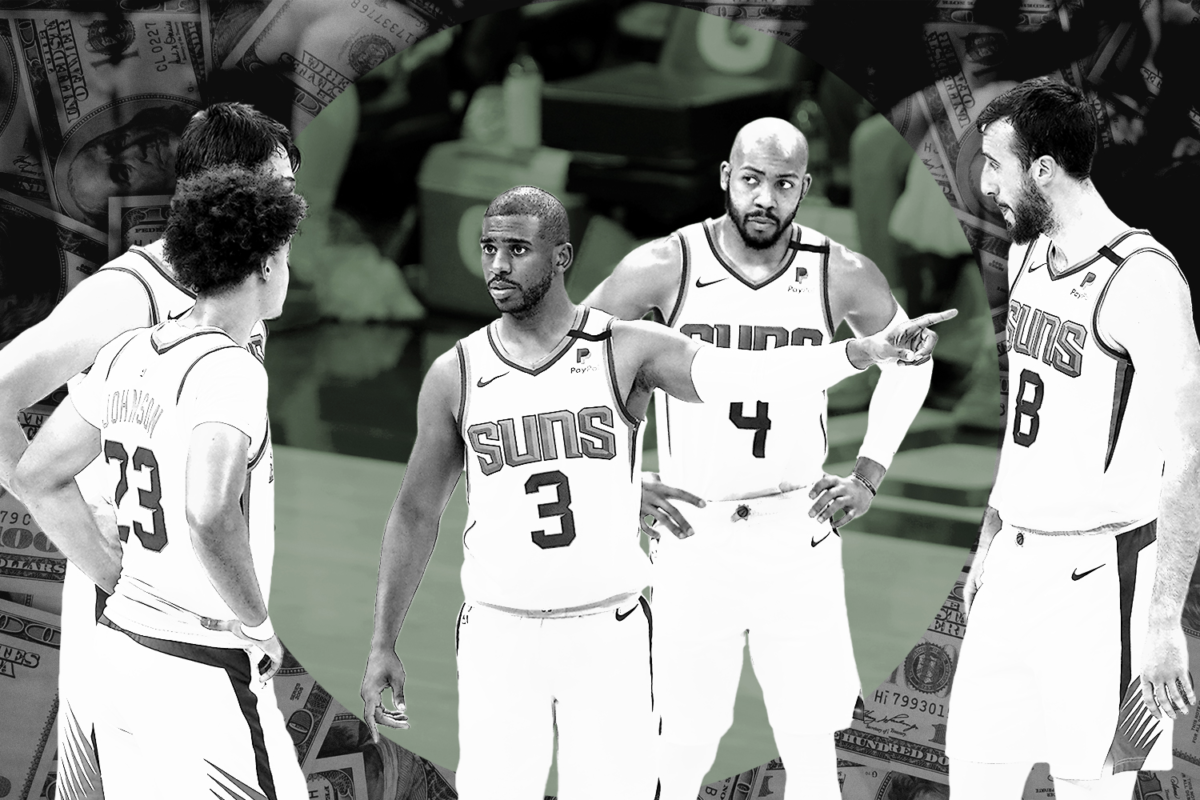 Professional sports team ownership has historically been reserved for "uber-rich" individuals.
In order to meet the capital requirements of owning a franchise, individuals must post most (if not all) of the required capital in cash, with little ability to utilize debt instruments. This need for upfront, liquid capital makes the ability to purchase any share of a franchise — majority or minority — prohibitive.
However, leagues like the NBA, MLB, and MLS opening their doors to private equity investors for the first time in an attempt to increase the overall liquidity pool for minority owners and provide potential growth capital to existing investors.
What does this mean and why does it matter? Let's dive in.
Regulation Change
In late 2019, NBA commissioner Adam Silver sent a memo to league owners proposing a new investment vehicle that would allow private equity investors to purchase minority ownership stakes in NBA teams. As of January 2021, a structure has been put in place to increase the total number of eligible franchise buyers.
According to the ratified agreement from January, institutional investors are able to invest with two restrictions:
Equity providers may own up to (but not exceed) 20% of a single NBA franchise.
No team can collectively have greater than 30% of its ownership coming from institutional investors.
With this new investment vehicle framework in place, institutional investors have become eligible applicants for minority ownership. Enter the "great convergence" of professional sports and private capital.
First up to the table? Blue Owl investment vehicle Dyal Capital.
Private Equity Players
Ever wonder what it would look like if you paired one of the world's largest private credit companies with the world's largest GP stakes manager in the world? Blue Owl Capital is just that.
The now publicly traded company is a business combination between Dyal Capital Partners and Owl Rock Capital. The company — Owl Rock — is a result of a complex three-way merger including (you guessed it) a SPAC.
Given the many moving components here, let's take a second to understand the various stakeholders involved:
Dyal Capital Partners: The world's largest GP stakes manager. GP stakes managers purchase minority stakes in private equity firms in exchange for a portion of their returns.
Owl Rock Capital: A five-year old unicorn private credit firm valued at ~$2.5 billion in 2019. The firm specializes in providing capital through investment vehicles known as Business Development Companies. The core strategy is to lend money to mid-sized companies that originally would not have been able to receive funding.
Altimar Acquisition Corp: A SPAC and affiliate of HPS Investment Partners — a private equity firm specializing in "various strategies," i.e. they have more money than they know what to do with.
Investments made by Blue Owl into professional sports franchises are actually completed with the investment vehicle Dyal HomeCourt Partners, a fund managed by the Blue Owl entity. As a fund of funds, Blue Owl deploys capital across a variety of sectors, with their core competencies being private credit and GP investing.
The company's investment in the Phoenix Suns is most akin to a GP stakes transaction, with Dyal HomeCourt purchasing a minority (<5%) stake in the Suns and reaping the potential benefits of franchise value appreciation.
How Does The Sale Process Work?
Currently, NBA owners have a large portion of their net worth tied up in their franchises — which leads to overall illiquidity. According to statistics from Yahoo, more than one-third of owners suffer from this illiquidity.
On top of that, ownership teams are now composed of various stakeholders. Aside from majority owners, the current pool of minority shareholders is large, and many of these individuals had little-to-no exit strategy prior to the private-investment rule change.
In order for majority owners to realize any type of liquidity or gain access to growth capital (think: money available to build new facilities), they require a liquidity event.
Enter private equity. Strapped with cash and a mandate to invest minority ownership in firms posting attractive returns, the fit seems natural.
Dyal HomeCourt purchased less than 5% of the Suns at a $1.55 billion valuation, roughly a $77.5 million stake.
The share was purchased from a reported 10 existing minority shareholders (not including owner Robert Sarver). The fund is said to be raising anywhere from $750 million to $1 billion and deploying that capital across roughly 10 investments.
Why Is This A Good Investment?
The total return the NBA generated from 2002 to 2020: 852%. The S&P 500 returned 334% over the same time horizon.
While 852% is an eye-catching number, it fails to properly contextualize what the investment looks like for private equity firms. For starters, NBA franchises are hugely illiquid, with transactions often occurring decades apart.
While the returns may look like growth equity, the assets themselves perform more like small-cap-value real estate. The analogy goes further: Because of their cash-flow profile, media rights contracts can be compared to long-term lease agreements, as both have provisions for step-ups and escalation in price.
The franchise value appreciation is attractive, but the annual returns on cash flow are not that great.
This fact, however, does not matter for a fund like Blue Owl. Of their overall $52.5 billion of assets under management, 91% is earmarked as permanent capital — to be invested over an unspecified period.
Funds like Blue Owl (fund manager of Dyal) are inherently well-positioned to take longer-term bets on value-appreciating assets. The NBA and its franchises have demonstrated an ability to grow tremendously in value in recent decades due to myriad factors.
Media rights: These deals continue to be bid up, as live sports remain one of the only options for rights holders in the new SVOD world. Amazon and Apple have already thrown their hats into the ring, with YouTube TV close on their heels. The ability for leagues to bid up deals should remain healthy in the future.
Sports betting: A new revenue stream, plus a mechanism to capture a new generation of fans who require further levels of engagement.
Sponsorship: Due to the league and teams' unparalleled distribution capabilities, there will always be demand for partnerships.
Scarcity: In a world of abundance, sports franchises are a rare commodity that provide actual scarcity. With the search volume for "inflation" up over 211 million searches this month, the ability to own scarcity garners a warranted premium.
IP: Leagues and media properties alike benefit from having vaults of usable IP at their disposal. With the proliferation of NFTs and NBA Top Shot, there is a clear path for teams and leagues to monetize some of their previously forgotten assets.
The Dyal example is one of many. Arctos and Sixth Street Partners have already left their imprint on NBA franchises, and there will likely be more to come in the not-so-distant future.
Going forward, one of the largest challenges to capital providers' ability to participate in the upside of NBA franchise ownership will be the approval process.
Companies will require close to $1 billion of dry powder and a group of limited partners willing to sit on the sidelines for the long run.
SPONSORED BY PUBLIC.COM
The Official Investing App of the Premier Lacrosse League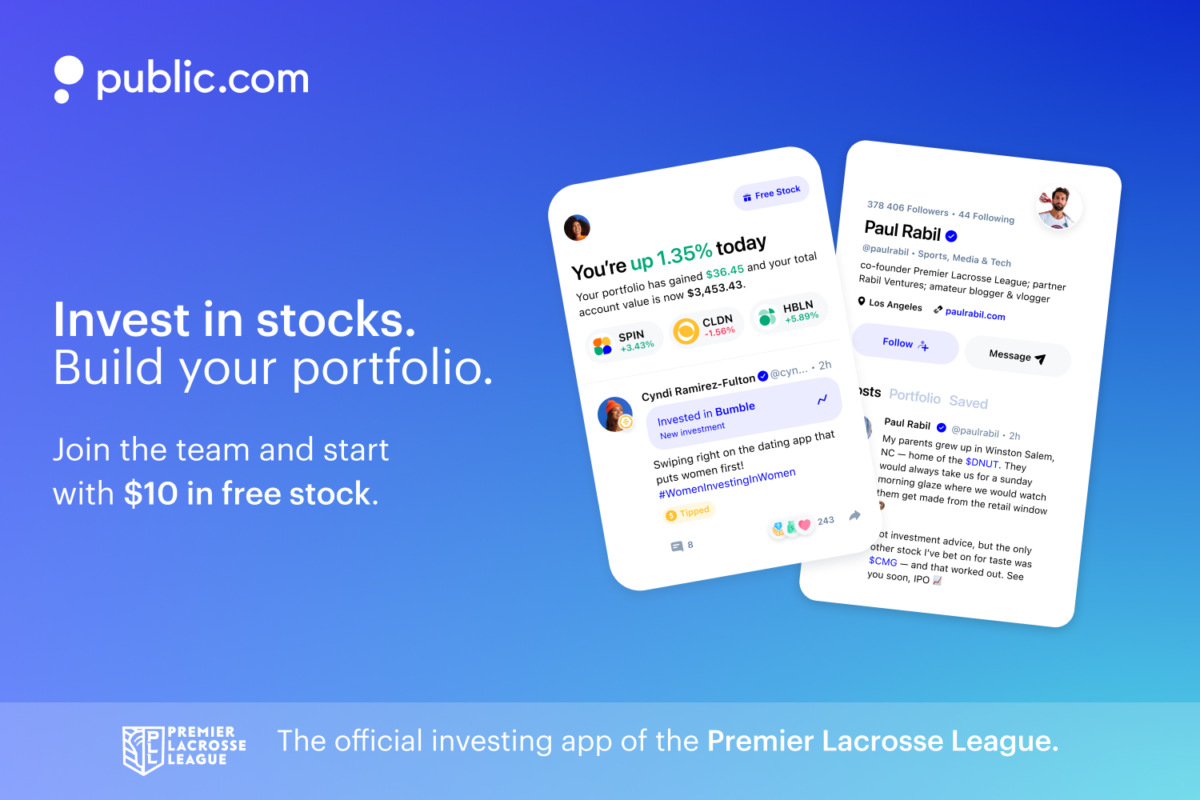 Public.com is a social investing app where you can own the companies you believe in and invest with a community of more than 1MM investors.
And that community now includes some of your favorite Premier Lacrosse League athletes, including PLL co-founder Paul Rabil.
Public is more than just a place to buy and sell stocks and ETFs. It's a place to learn and grow as an investor:
✔️ Town Halls for directly engaging with CEOs, like Jason Robins of DraftKings 
✔️ Public Live audio shows daily for unpacking market news with top business journalists
✔️ Follow your favorite analysts, entrepreneurs, and creators, and share ideas with friends
Join now and start with $10 in free stock with code FOS. 
*This is not investment advice. Offer valid for U.S. residents 18+ and subject to account approval. See Public.com/disclosures/.